Madeira – a Photographer's Paradise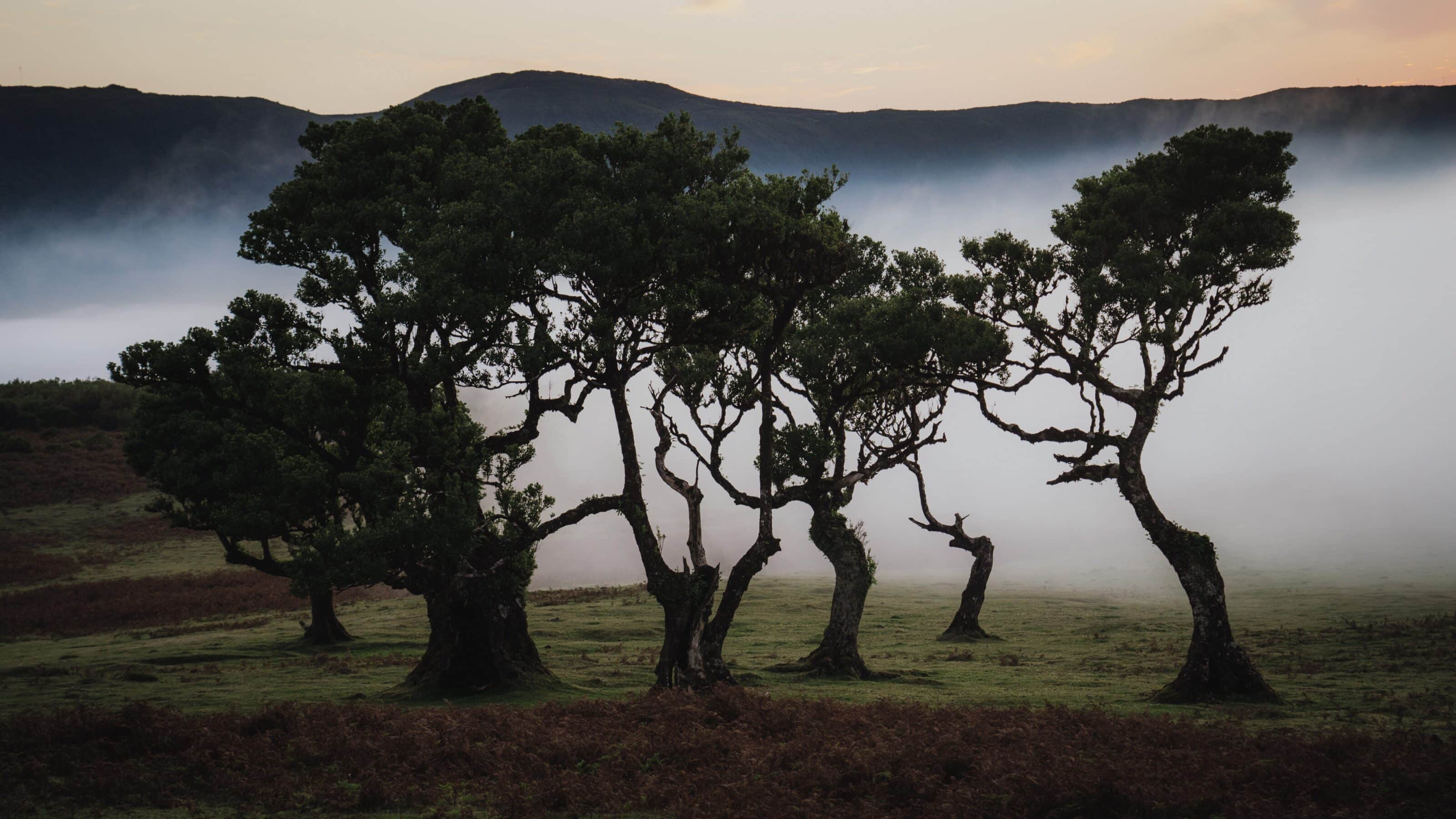 You have probably been somewhere and thought to yourself, "Wow, this is a true photographer's paradise." On the island of Madeira, this phrase takes on an entirely new meaning. The main reason is the island's incredible diversity which is concentrated in a very small area. Imagine going from a tropical city at sea level to a mountain that's over 1800m above sea level in an hour's drive. If your goal is to try as many photographic scenarios as possible, then this is the place. 
Madeira may be an island in the middle of the Atlantic Ocean, but it's better if you imagine it as a massive extinct volcano rising from the ocean floor. Most of Madeira's towns and villages are concentrated around the island's perimeter and the temperature rarely drops below twenty degrees.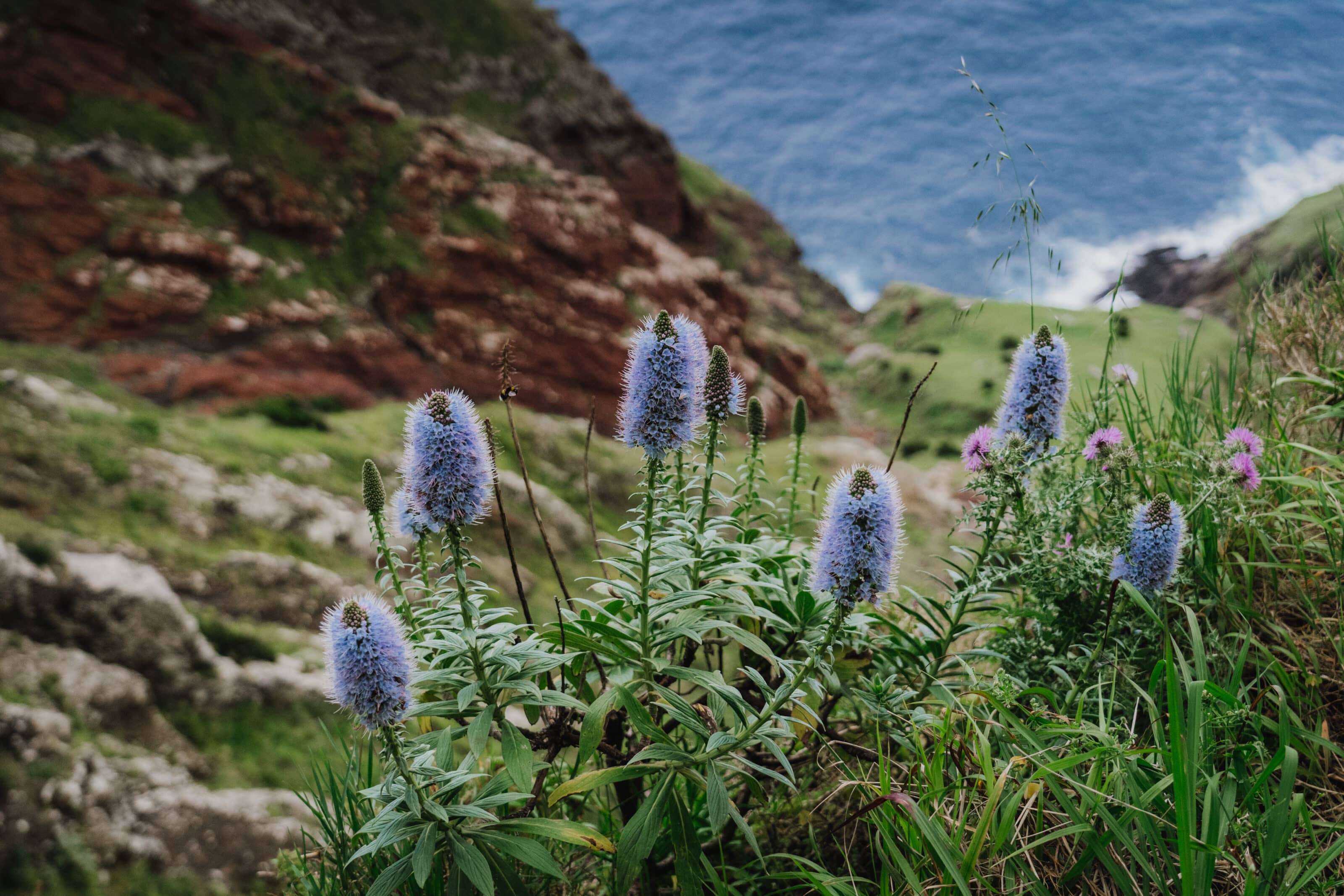 On the other hand, there are massive sprawling mountain ranges inland with alternating sun and rain, impenetrable fog, distant views, and dry, wind-swept rocks with wet laurel forests. There is something for everyone. Let's take a closer look at what's worth seeing and taking pictures of.
Ocean as far as the eye can see
Madeira is not exactly a beach destination. You may find a sandy beach scattered here and there, but more than anything, you'll find sharp rocks, high cliffs, and various lava formations that will remind you of Iceland. It's best to wait until the end of the day when the sun starts to spill over the cliffs to create incredible scenery with the Atlantic Ocean as its backdrop.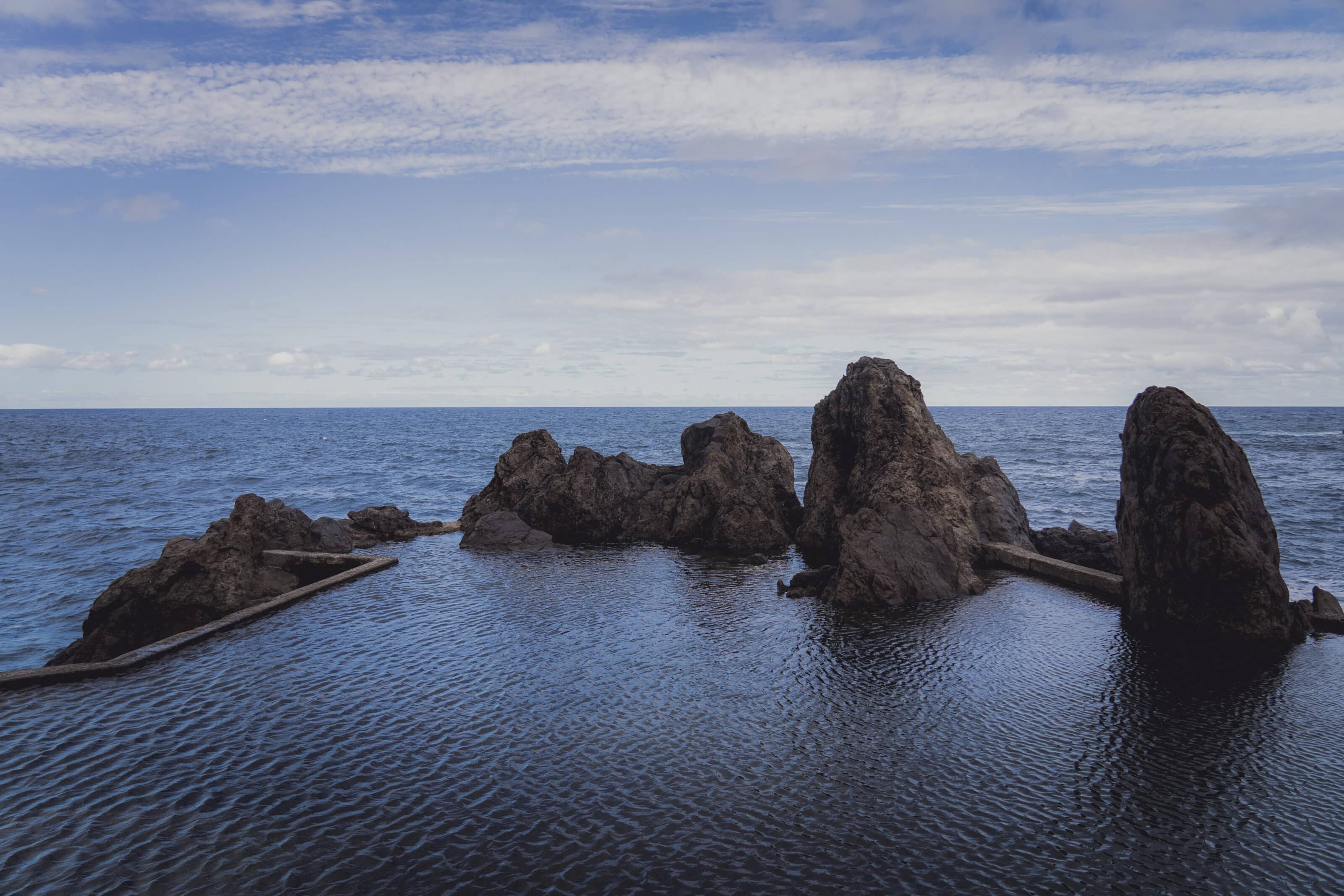 The perfect place for this type of shot is the arid rock outcropping of São Lourenço. You can access it along a busy and touristy marked trail. It's worth waiting until evening and even spending the night there. Almost at the very end of the trail, there is an official campsite. Serious photographers won't pass up the chance to be up before dawn, because morning light works wonders on photography.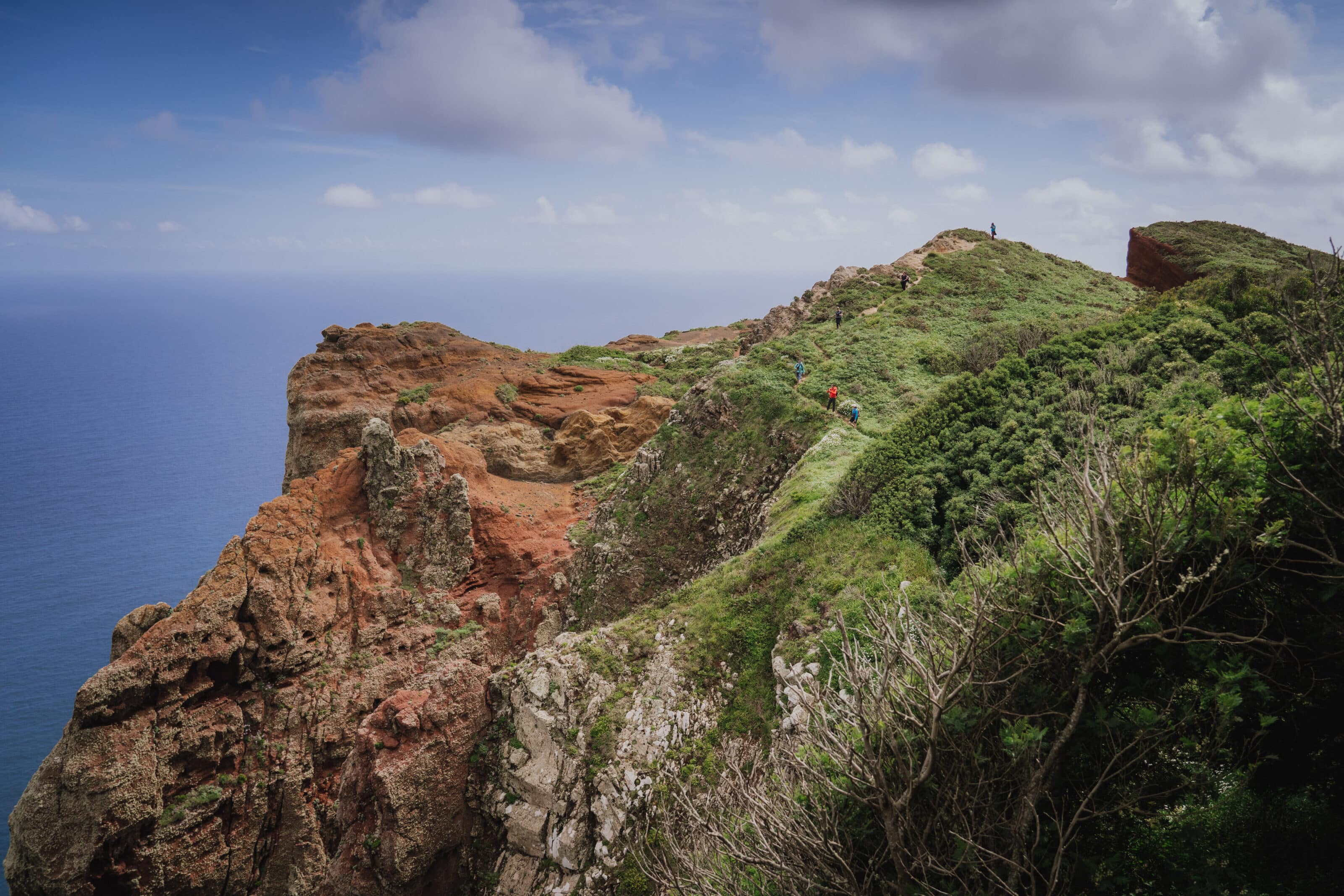 Forests, like from Lords of the Rings
I've traveled all over Scandinavia, but it was in Madeira where I discovered forests that looked straight out of Tolkien's books. Especially when you think of the ancient forest of Fangorn, inhabited by the Ents. The indigenous forests of Madeira are also very old and a UNESCO World Heritage Site. 
At high altitudes, you'll find Heather and Juniper trees that bend in all sorts of directions and shapes. The fog makes them particularly photo-worthy.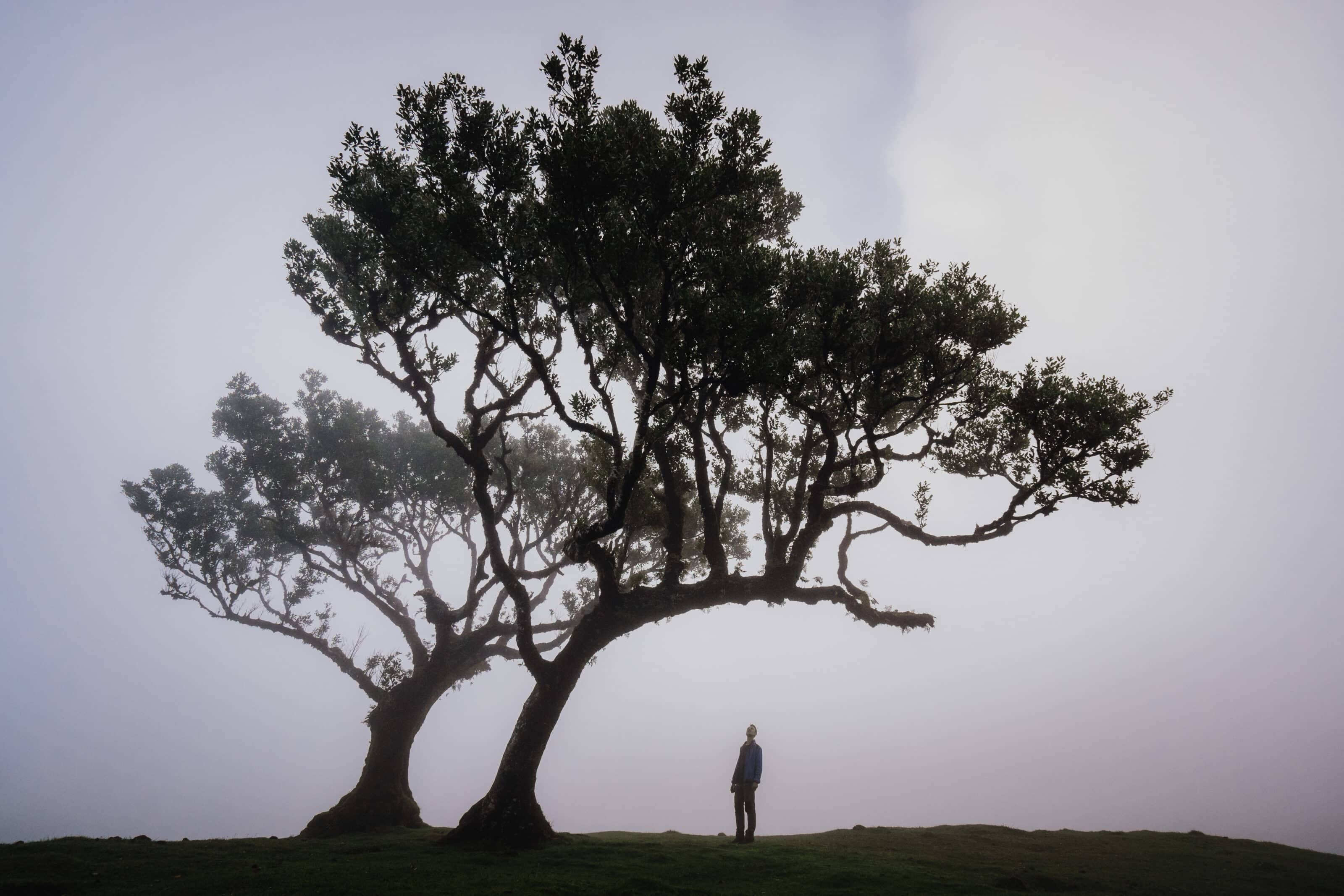 The most photographed place on Madeira is the Fanal Forest, hands down. It's hard to describe the magic of this place. In the meadow, there are old Laurel trees bizarrely bent in different ways with grazing cows around them. Thanks to its location, fog constantly rolls in from the Atlantic Ocean. Its low, thick fog, with sun breaking through, provides a great effect for shooting silhouettes of flora and fauna alike.
Once again, the best time to experience this spectacle is in the morning and evening. There is also an official campsite here. 
Just remember, there is a high concentration of moisture, both in the fog and the Laurel forests. Moisture is no friend to camera equipment. For this reason, it's best to leave your camera in your bag or case and only take it out when it's really worth it.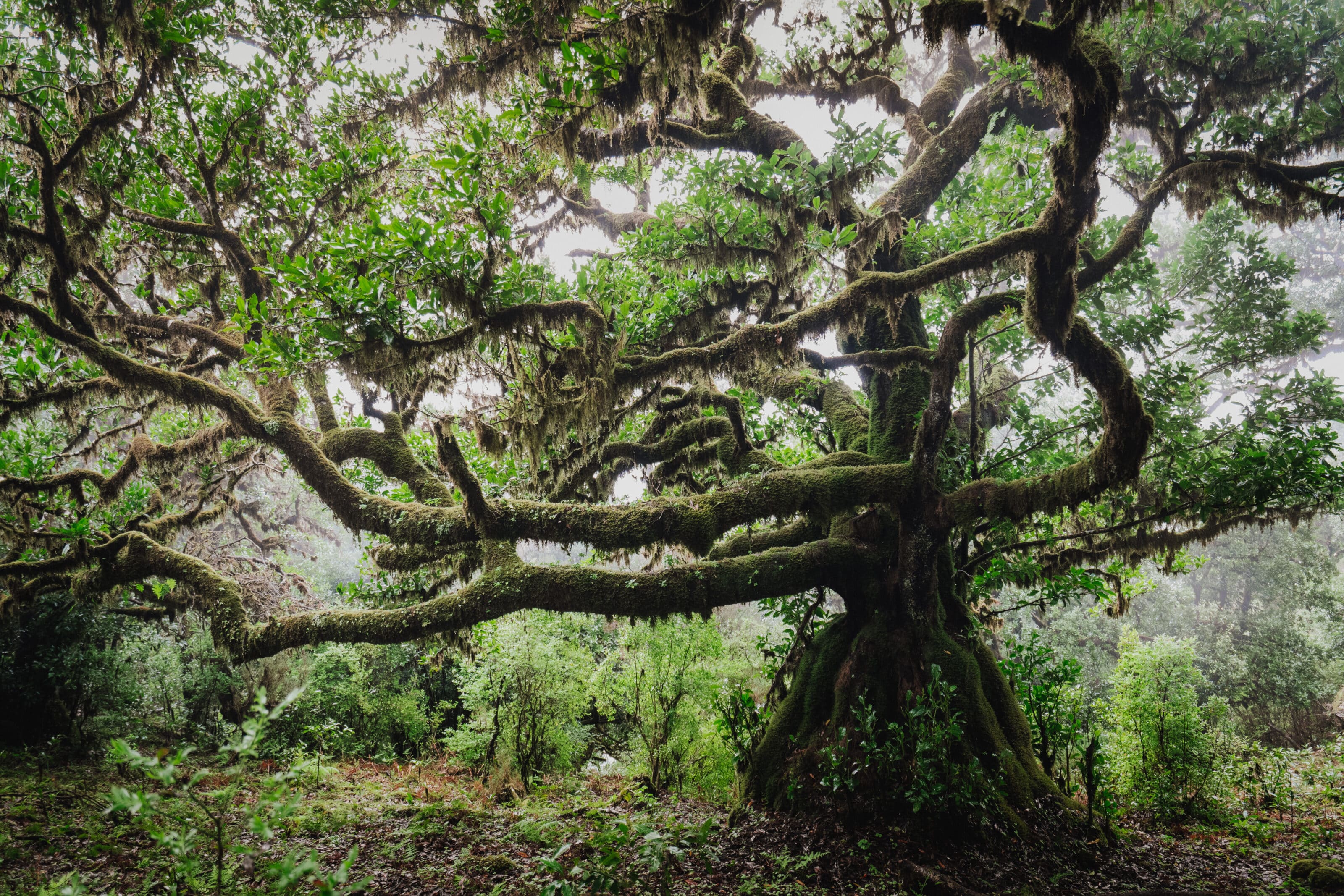 Rugged inland
If I can make another Tolkien comparison, then I would recall Mordor in the island's interior. Steep cliffs, dark basalt colors, and never-ending stairs. The soft parts of the rocks of the Central Massif have crumbled, exposing solid rock towers and several rock formations that awaken the imagination. The highest peak rises to 1,862 meters, and in good weather, you can see the whole island from it. 
Just below the summit, there's a lodge with accommodation which you can make your base camp to go and take photos from, weather permitting.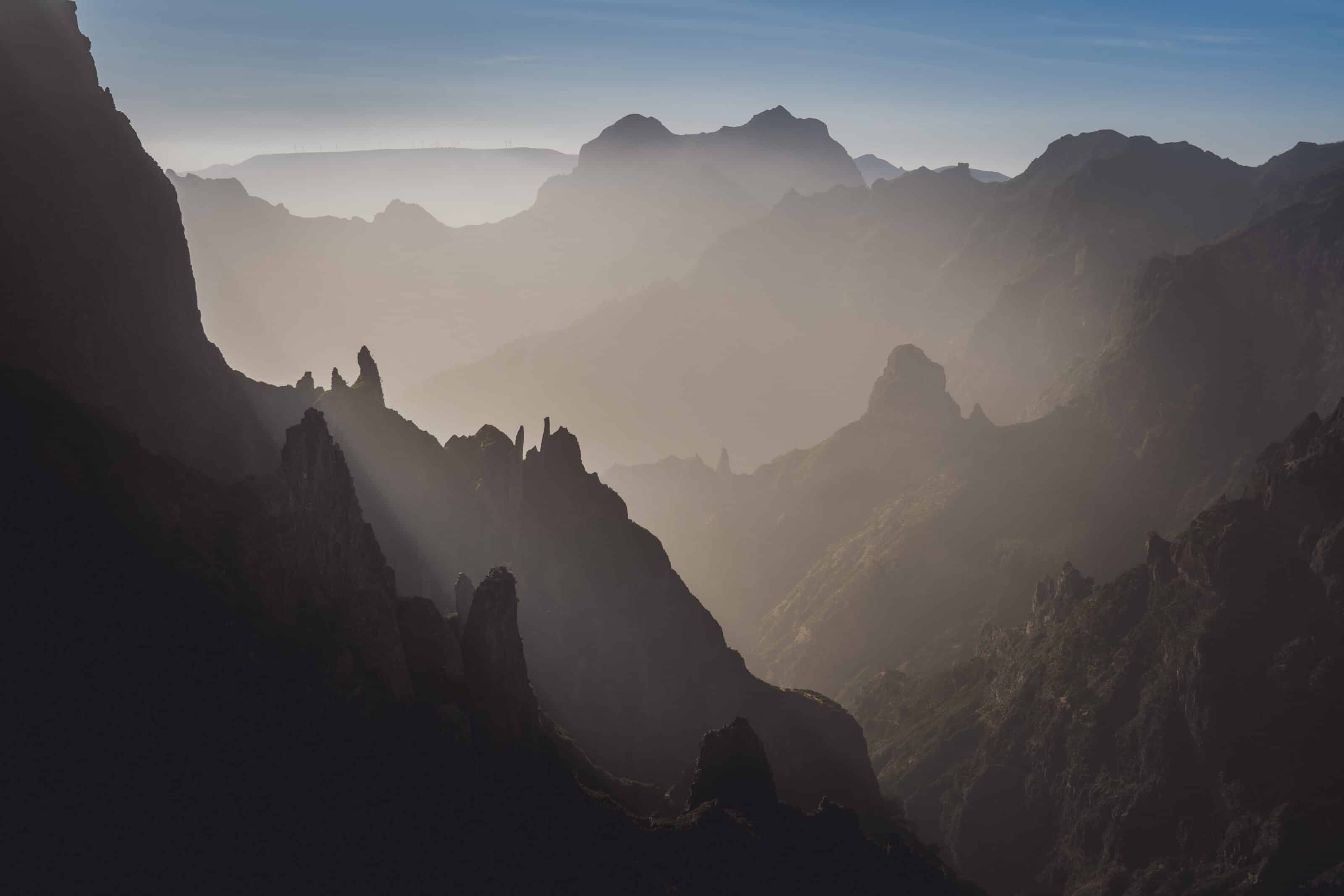 There are also stairs or tunnels carved into steep rocks, so you don't have to worry about falling into the void. At these altitudes, the weather changes quickly so you'll constantly enjoy new views and vistas. In addition to the highest peak, other photo-worthy peaks are Pico do Arieiro, Pico Grande, or Bica da Cana.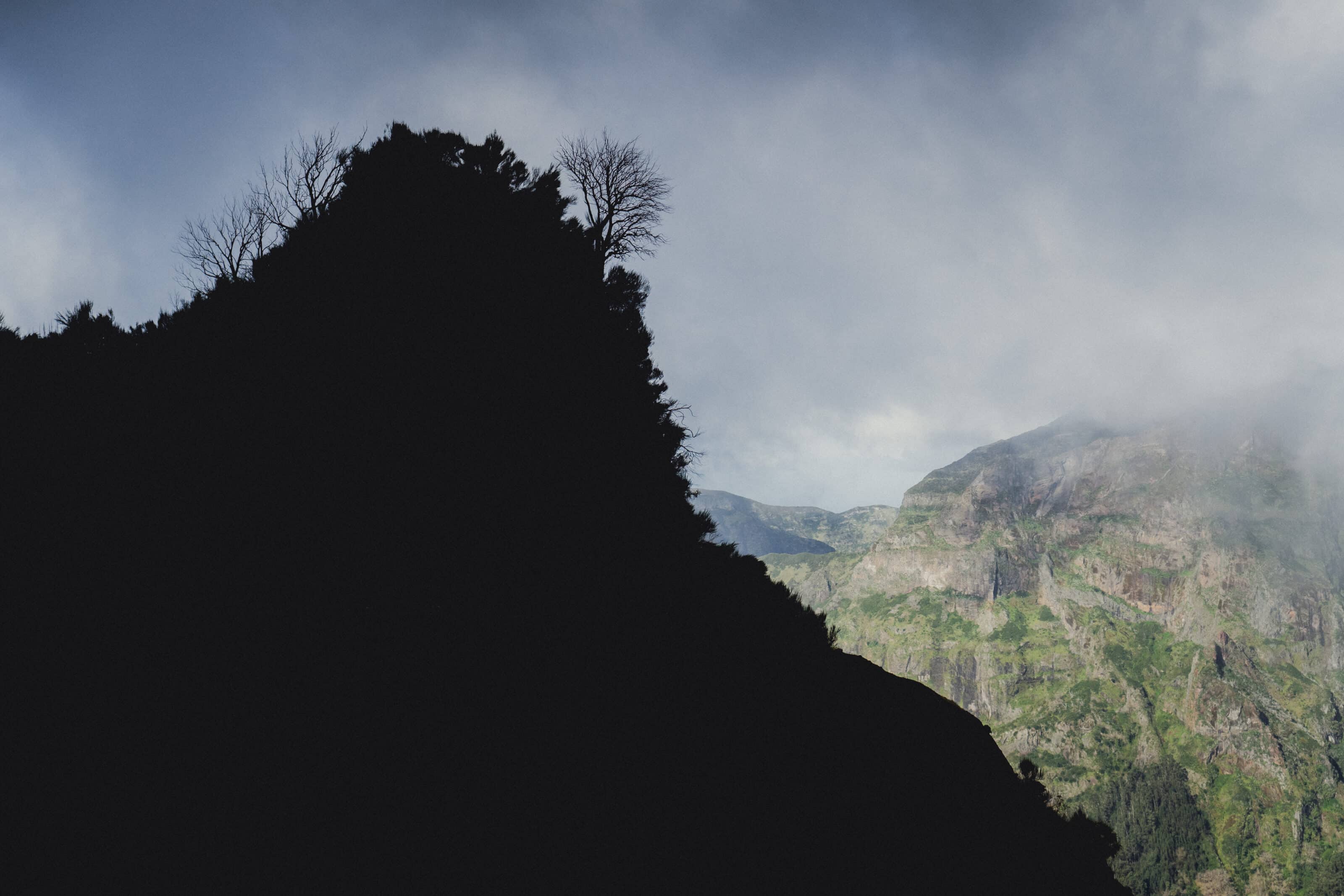 Hundreds of kilometers of levadas
Levadas are essentially irrigation canals that distribute water from the wetter northern part of the island to the drier south. In Madeira, levadas were built starting in the 16th century and there are hundreds of kilometers of routes that are also used as hiking trails. They are often carved perpendicularly right into the rock face, which makes it possible to visit wild and otherwise inaccessible parts of the island.  
The most photo-worthy levadas are Levada das 25 Fontes, Levada do Alecrim, Levada do Caldeirão Verde, or the lesser-known Levada das Rabaças and Levada dos Cedros. The most beautiful levada may end up being the one you find on a map and follow without much advance planning.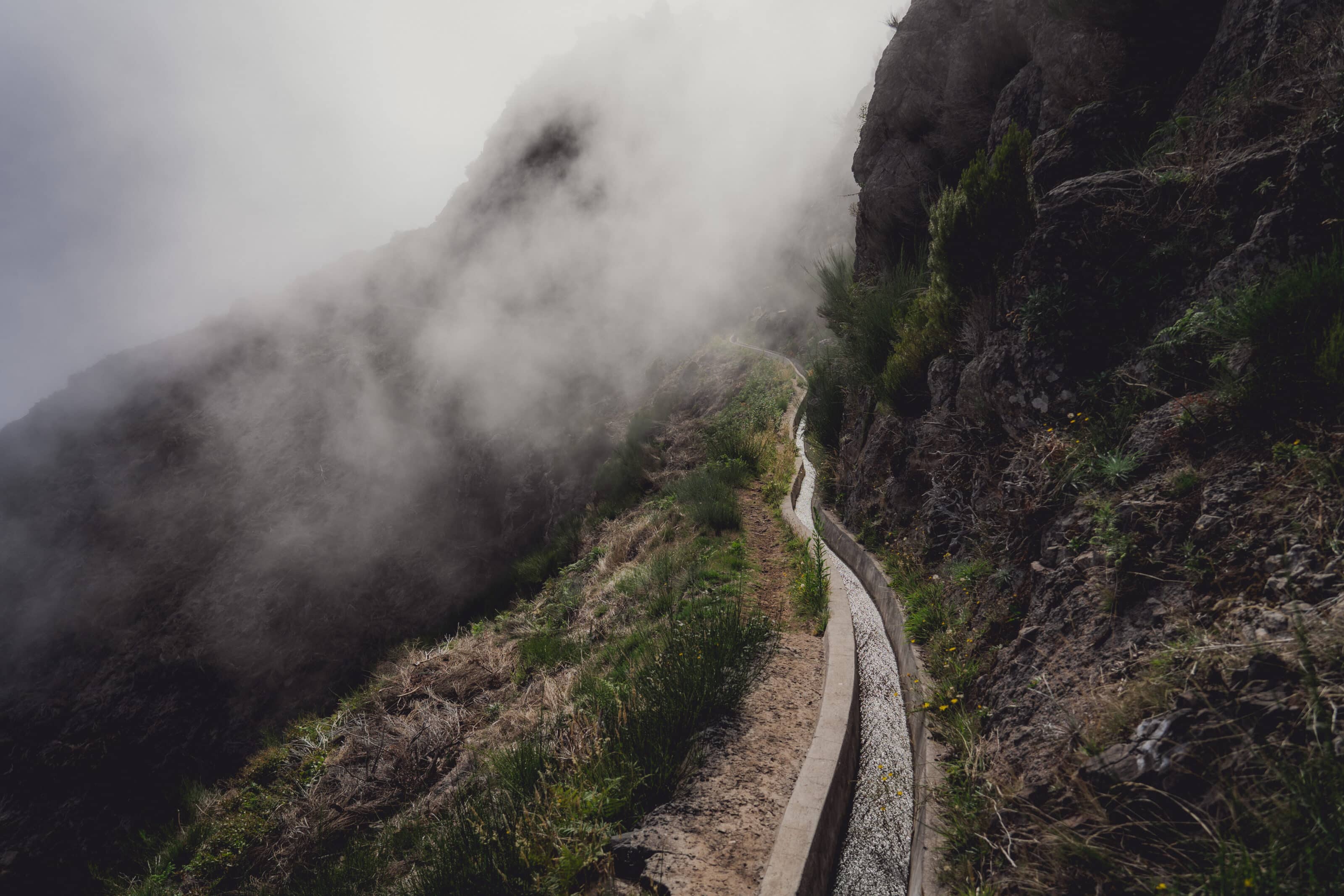 The leisurely pace of Madeira's countryside
Madeira's countryside may not be very interesting from a photographer's perspective. Local villages have their charm, but they are more suited for rest and culinary adventures. What may interest photographers more is the village's surroundings.  
Everywhere you'll find an incredible amount of flowers and shrubs imported from all over the world. 
Since Madeira has so many different environments and microclimates, you'll find everything from typical central European plants to exotic plants from Japan or South America as well as native Madeiran plants. It's a true feast for the eyes and your camera.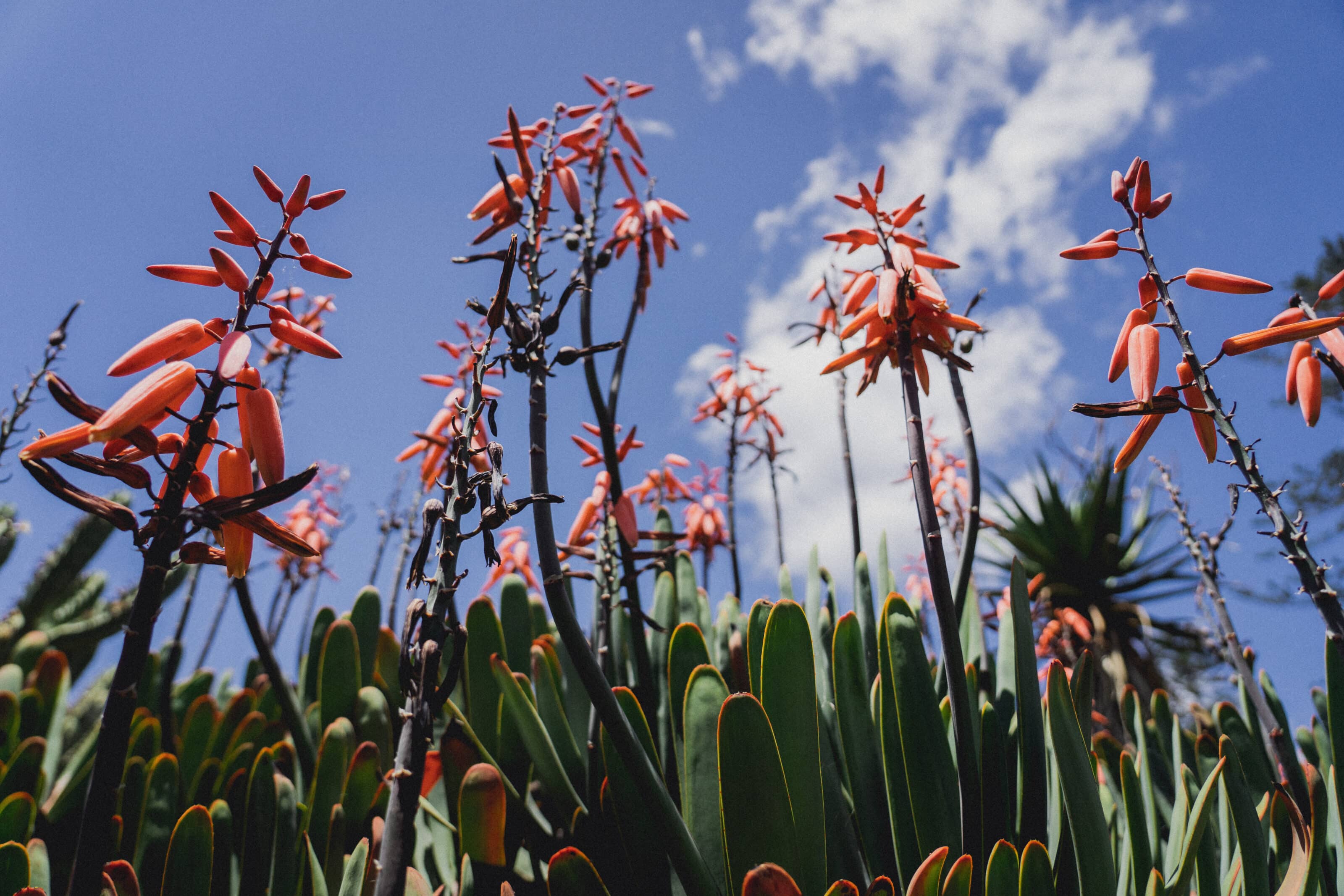 Some practical tips
Madeira is a year-round destination, but it's best to go in spring. Everything on the island is in bloom, there are beautiful rich colors, and you may happen on one of Madeira's stunning flower festivals.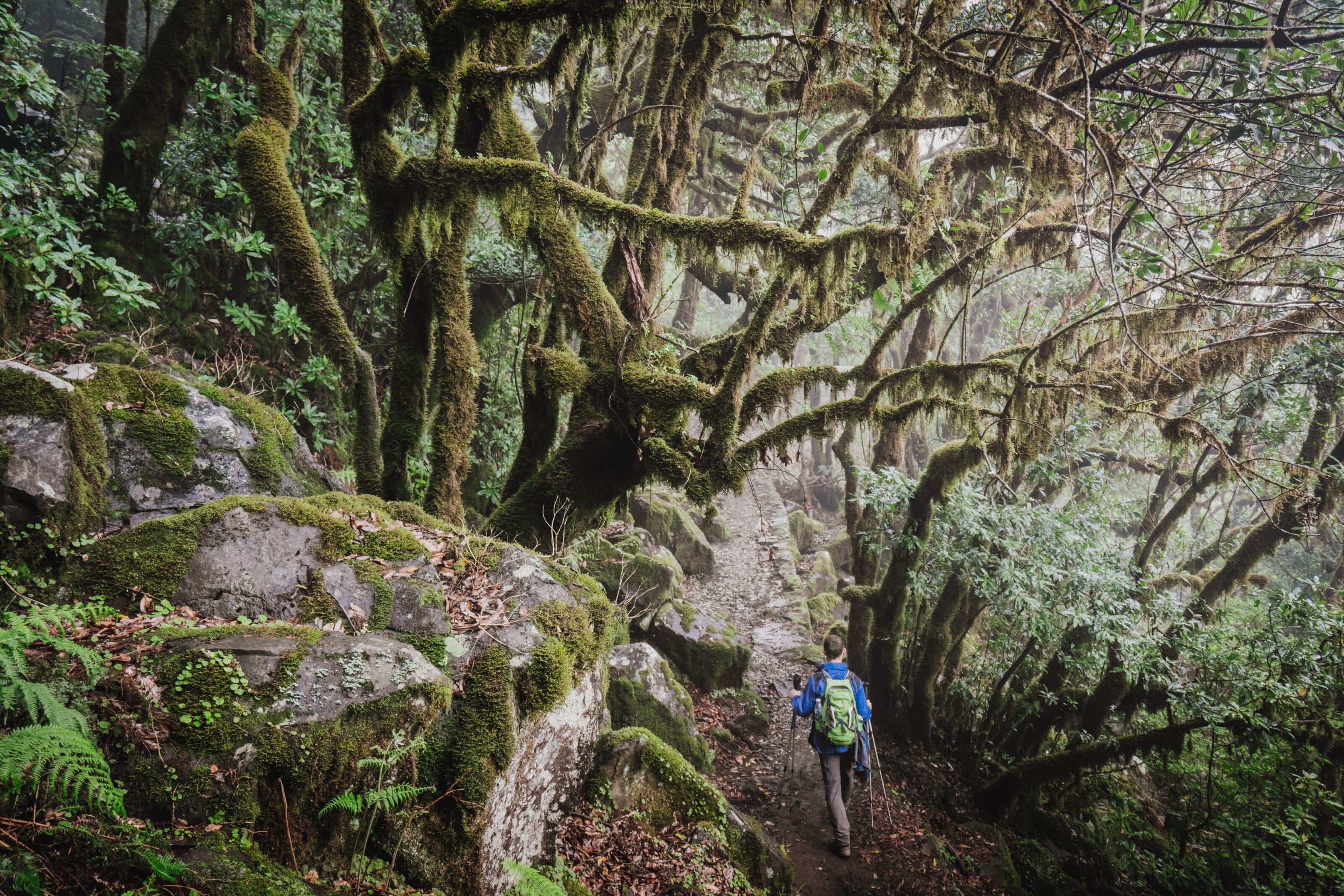 The easiest way to see the island is by car. There are buses, which can save you money, but you need a good amount of patience, planning, and the ability to wing it. Thanks to the extensive network of levadas and hiking trails, you can cross Madeira by foot with only your backpack, but this is only for the hardiest of travelers.