Outdoor Photography: Some Things to Notice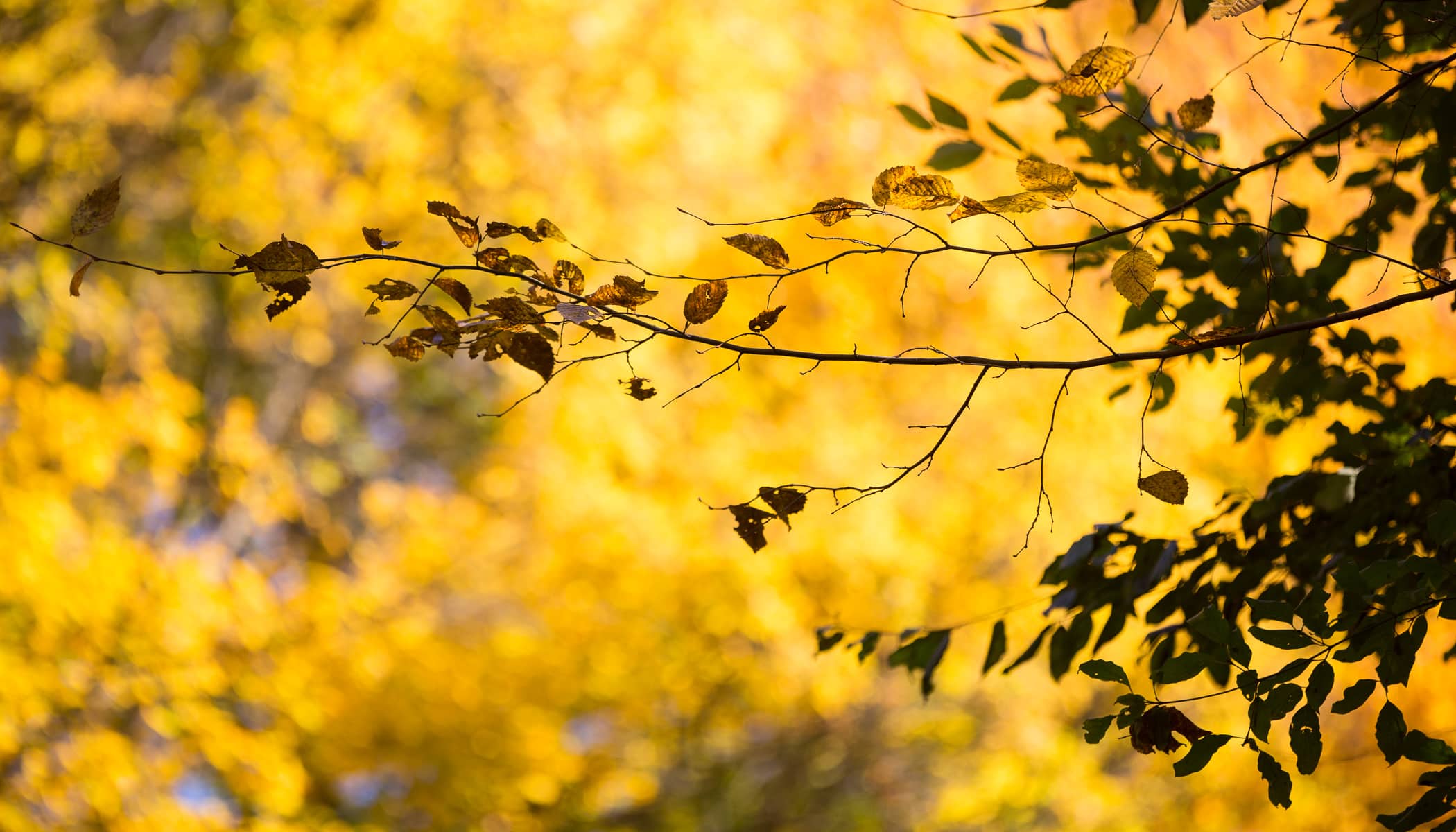 Do you often return from a full-day trip with only a few pictures? Or maybe you even head out to the forest specifically to take pictures and then lose your muse? Then either you've already got tens of thousands of nature photos behind you and are just seeking icing on the cake… or you may be missing opportunities that quietly appear along the way. Join us for a look at some typical cases.
When it comes to photography, nature offers you enormous freedom. You can walk (almost) anywhere and photograph anything. But that too is part of the problem. What should you choose out of all those possibilities? Certain shots beg to be taken, so if for example you visit Mount Everest, you're certainly coming back with great shots of the majestic mountains.
But in this article, let's try a look at some much more common nooks of nature that surround us in such numbers we've all stopped noticing them, robbing ourselves of lots of photographic opportunities.
Of Wide Shots—And Close-ups and Panoramas Too
Shots of any peaks and mountains around you are an eternal classic. A few basic rules apply here: the horizon shouldn't be in the middle, the key point should ideally be based on the Rule of Thirds… and other common rules for landscape composition.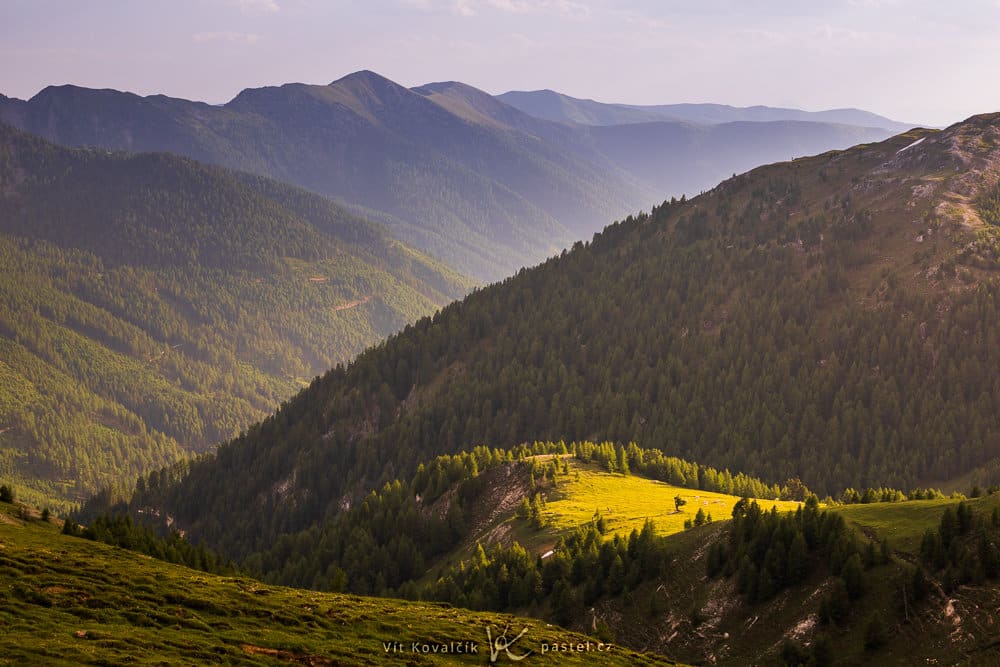 Don't forget you can expand your shot by creating a panorama. That gives the same scene a whole new look.
Since you've clambered your way to a spot with a view, try seeking details before you go. A focal length of around 20.0 mm (full-frame equivalent) tends to be common. And if you have a chance to shoot with a telephoto lens 400 mm and up, you can "peck at" small interesting spots everywhere around. In this case it was a meadow with a solitary tree and grazing sheep that caught my interest.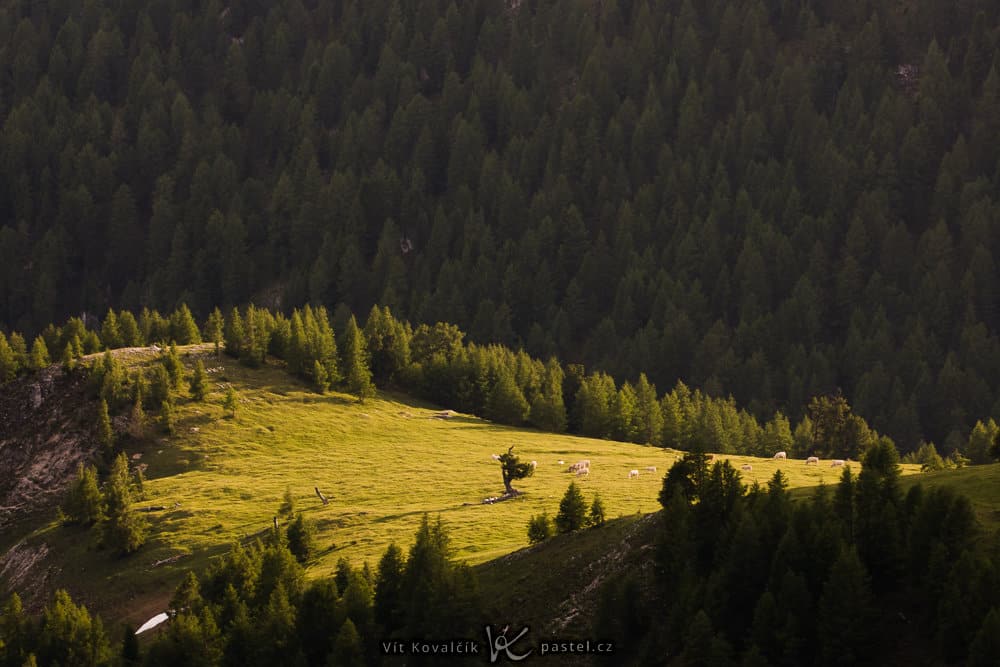 Trails
Meadows are far from nature's only "details." Among the rest, trails are one of the most striking. You just need to find some trails with interesting geometry.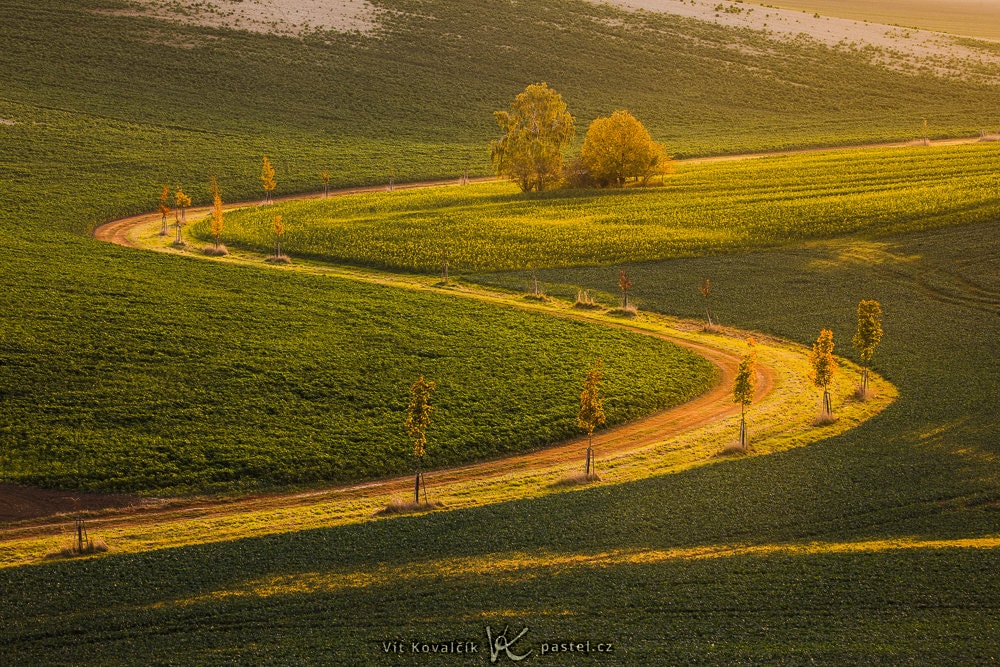 You don't have to seek out asphalt trails or distant trails for this. A dirt trail you're on right at the moment can come in handy too.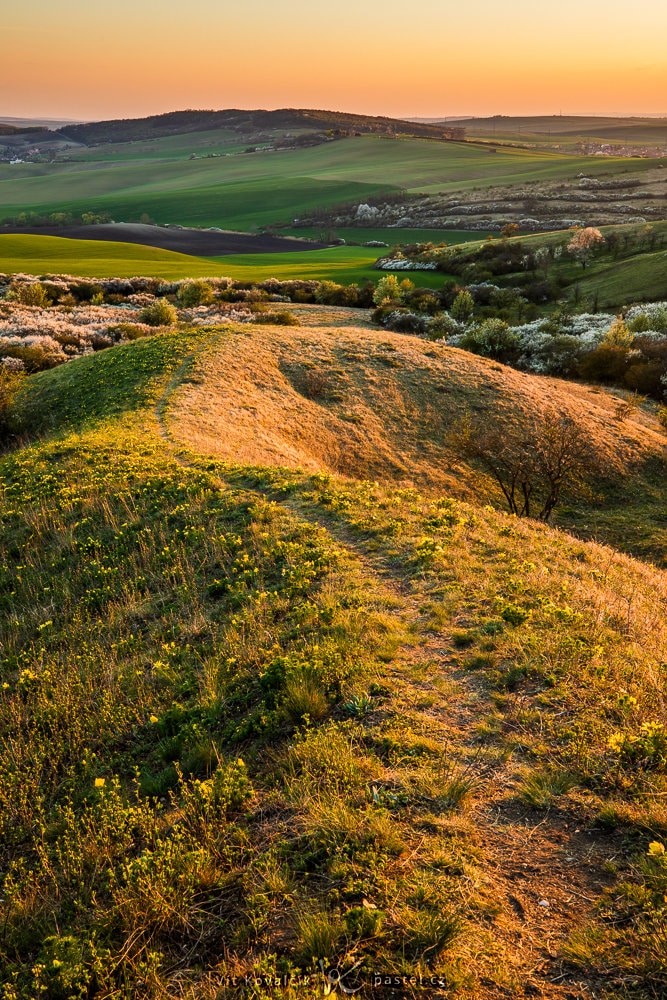 Mushrooms and Small Plants
Now we're really getting into detail. Mushrooms in moss or flowers in grass are photogenic, although their surroundings might not be. Just squat and photograph the plants from close up at their own height. It can be helpful to use a long focal length here for stronger background blurring.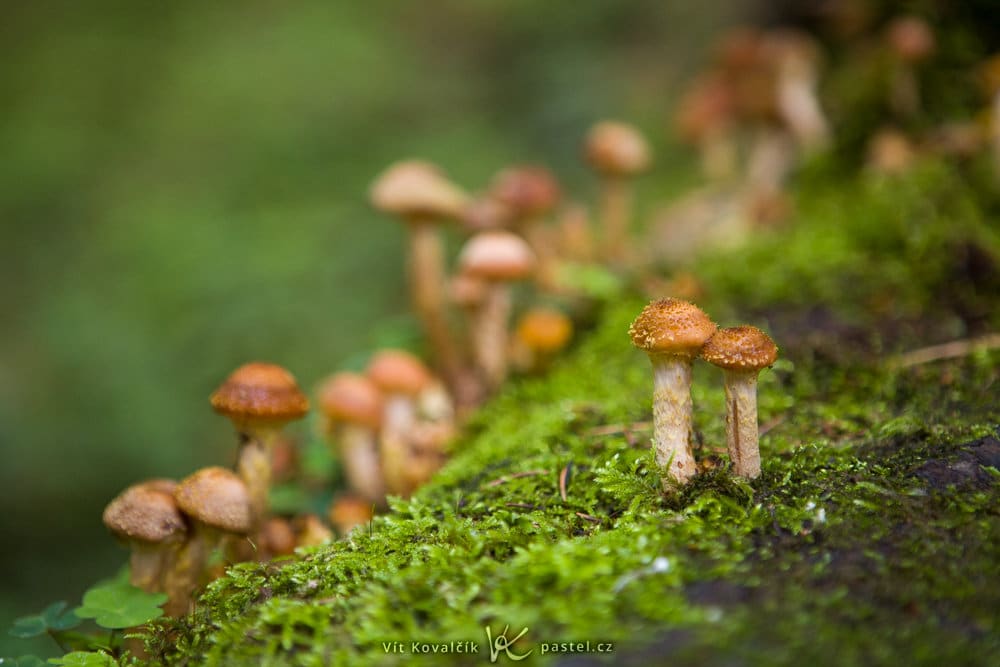 Detail Shots of Fruit on Trees
You can also take similarly detailed shots in the right season among the treetops, typically at the edge of villages. Don't try this in strong winds, because your depth of field is small, and large movements can bring the fruit out of focus.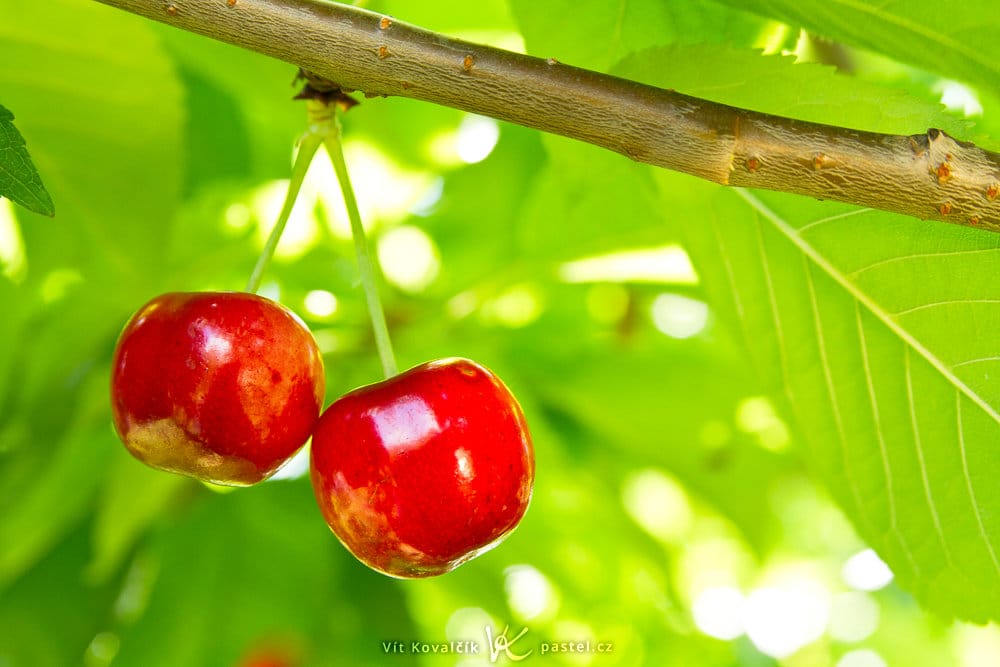 Shadows
Trees are still photogenic even when there's no fruit around you. Concentrate for example on how the sun projects the trees' leaves onto a trunk or another fairly flat surface, where the outlines stand out.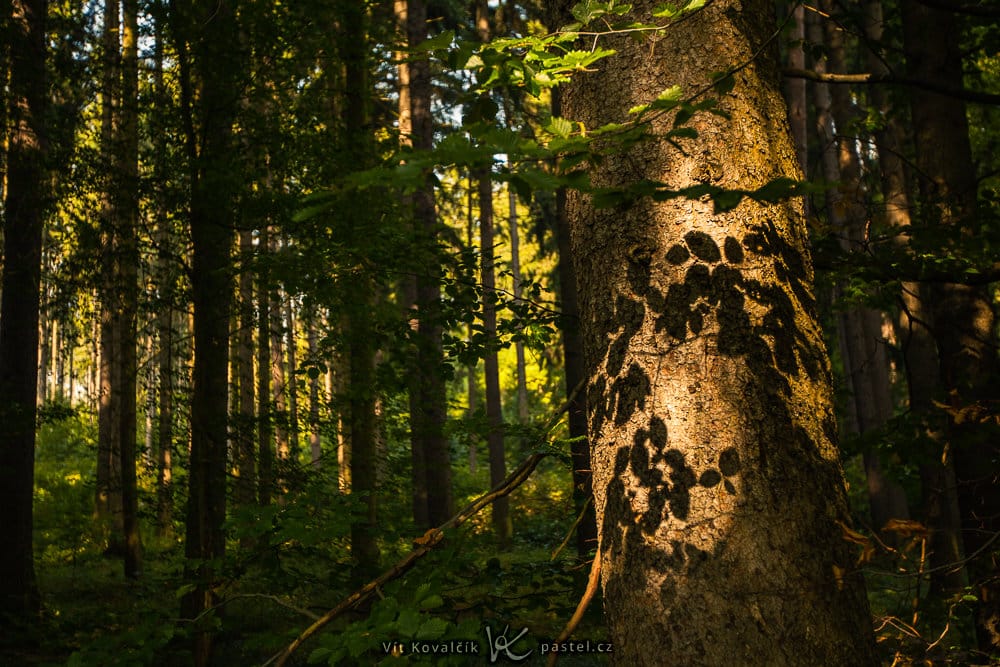 Backlighting Among the Leaves
While gazing along the sun's rays can give you impressive photos, gazing the other way can too. Especially in a light mist or morning haze, when the rays themselves are visible in the air.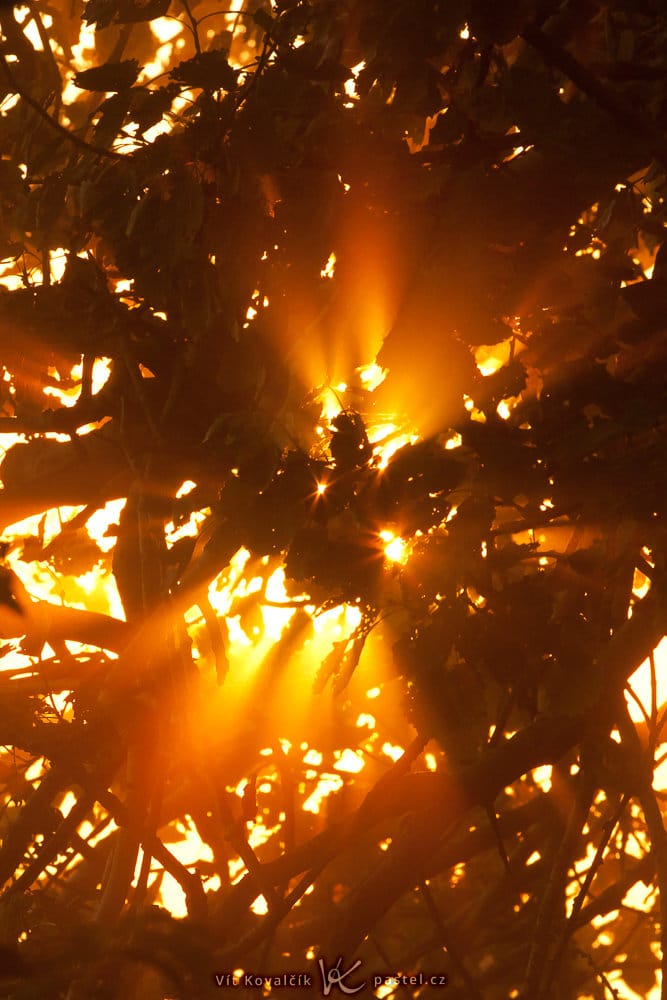 Silhouettes
If there's no mist around, there are still other ways you can play with light. Try seeking nature's silhouettes.
This is really a way to use a camera's limitations to your benefit. The sensor isn't able to cover the scene's whole dynamic range, so if you fit a very bright background and a very dark foreground object into the scene together, only one of the two will be "properly" illuminated (unless you use special processing such as HDR). In our example we focus on the subject in front, while the exposure length is set so that the background is lighted correctly.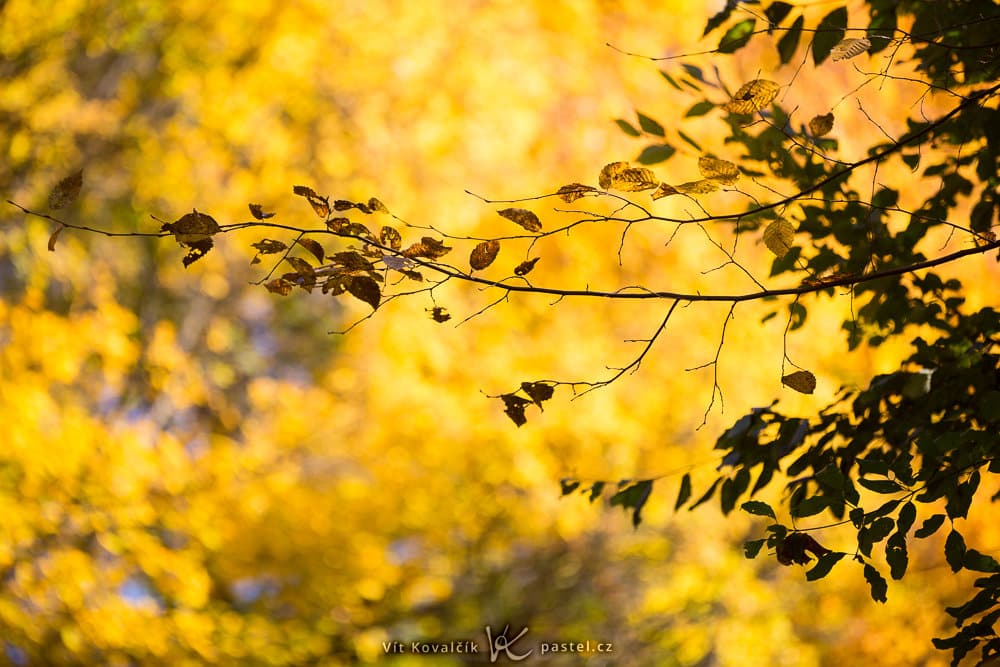 Still Life With Grass… or Moss
Grass, or sometimes moss, shares leaves' anonymity. It can be useful to find some other point to add to a photo's interest—such as a stump, treetops, or small flowers. Here I also used a very low f-stop, so that I could blur the faraway parts even more and make everything feel softer.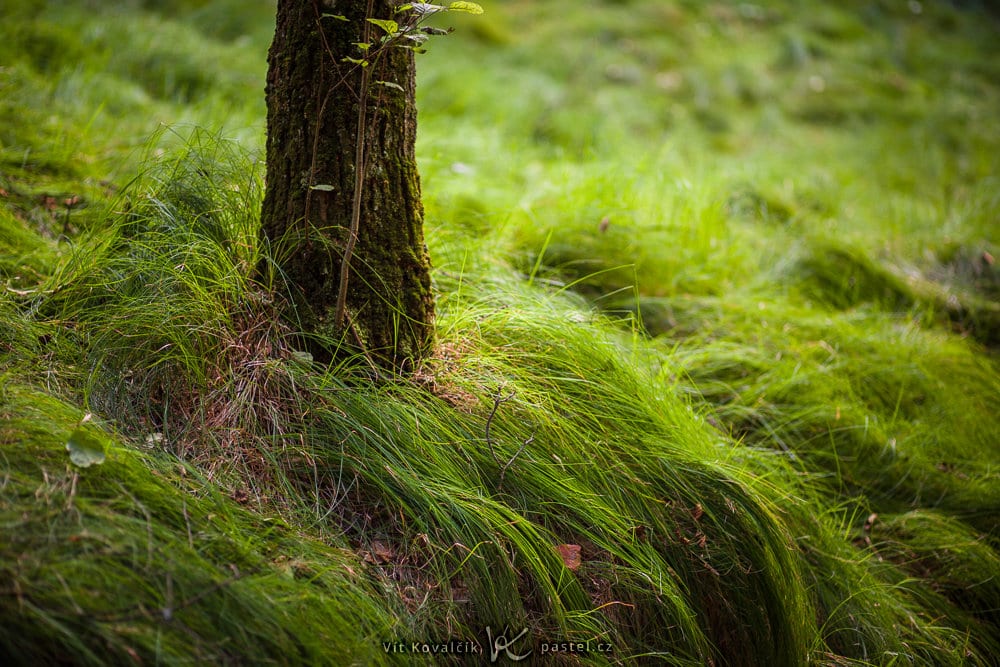 Upright Trees in the Woods
Regularity is photogenic, so a well-tended forest stands out in a photo: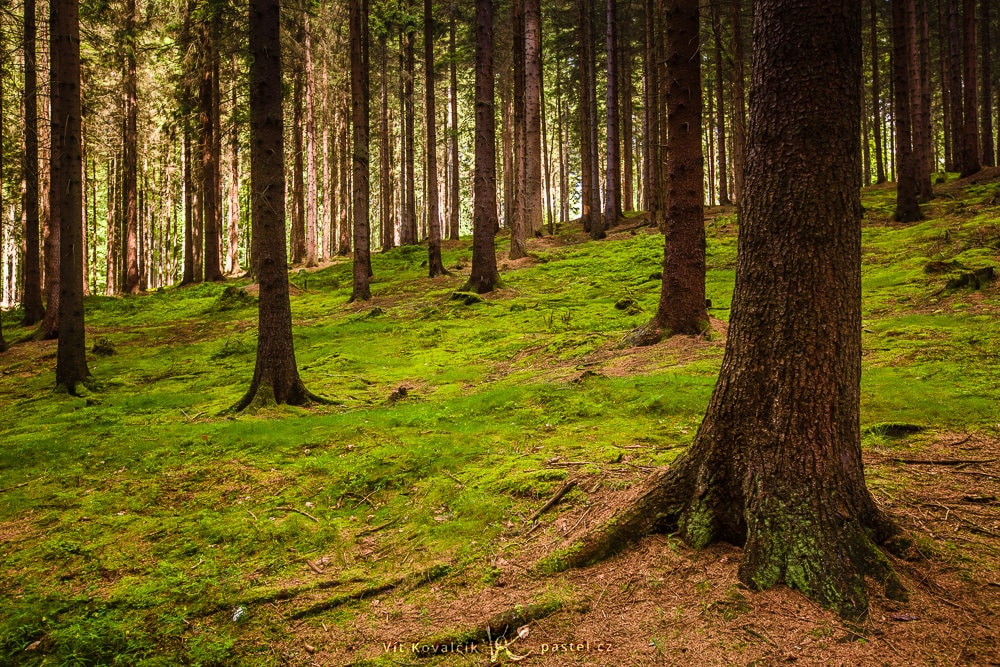 On the other hand, a contrast between straight trunks and wild plants beneath them is fine too.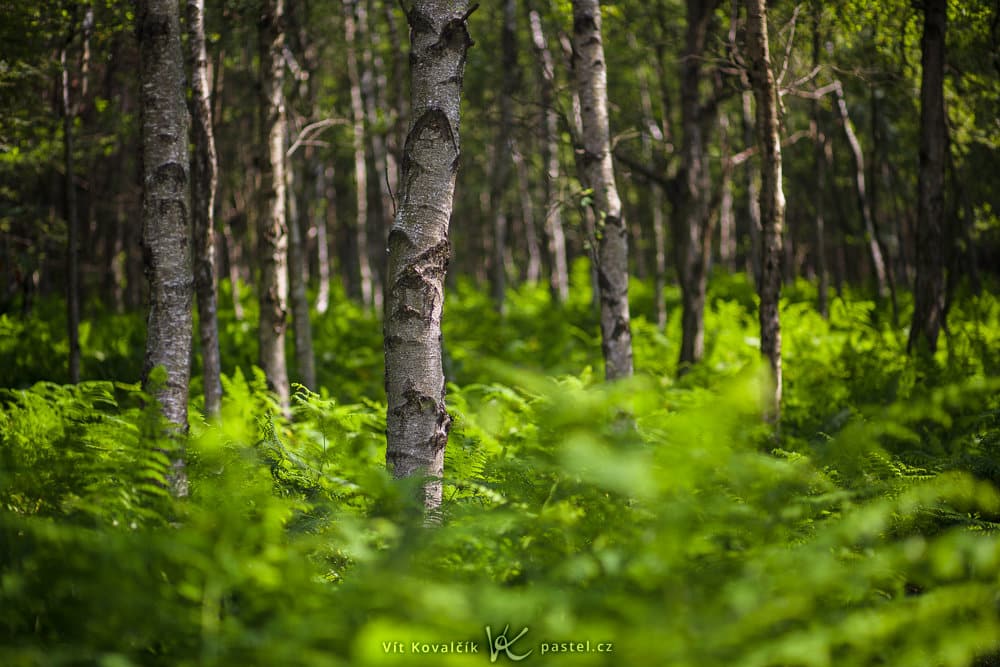 Notice here how differently you can approach the same topic photographically. While the first picture was taken with a wide 30mm angle and a high f/8 f-stop, the second was taken with a "mild" 85mm telephoto and deliberately blurred using an f/1.8 aperture.
All This and Much More
We've shown you some common hidden spots you likely walk past on lots of trips that would be a shame to leave unnoticed. Naturally the list continues, and we definitely recommend seeking other opportunities. Lakes are one good choice, but so are puddles (and reflections of the surrounding nature within them), man-made objects like castles, chapels, or rock piles, and of course also any animals you might meet along the way. The foundation is to have open eyes—and an open mind towards photographing even the "ordinary."