Photographing Dogs: Get Beautiful Dog Portraits Indoors and Outdoors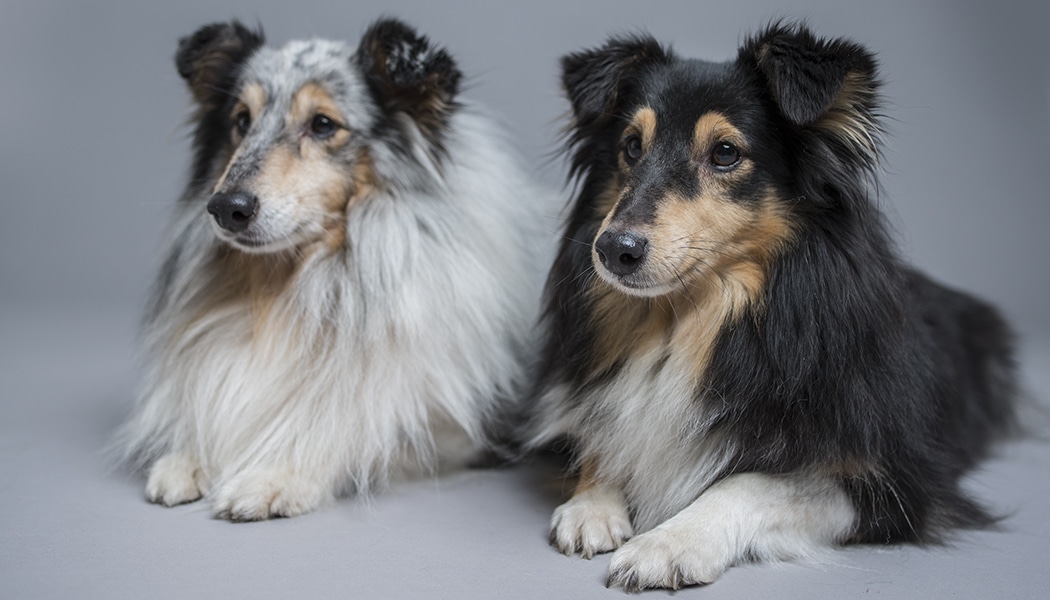 If you've got a dog at home, we'll bet you've tried to photograph it. But dog pictures don't always turn out how you'd expect. The good news, though, is that with the right techniques, you can take professional-looking dog portraits at home. We'll show you how.
Usually when you think "dog pictures," you think of photos taken outdoors. But that's only one way to do things. And in fact, you can take better dog photos indoors.
Dog Portraits at a Home Studio
A home studio can be a very attractive choice here. It lets you work with dogs much like you can work with people, and so it can help you get some very nice dog portraits.
For indoor work like this, you'll need one or maybe two external flashes. The advantage of lighting in this way is that you can illuminate your pet from a direction of your choice and work with light creatively. You can also choose a neutral background that doesn't draw your audience's attention away from the portrait.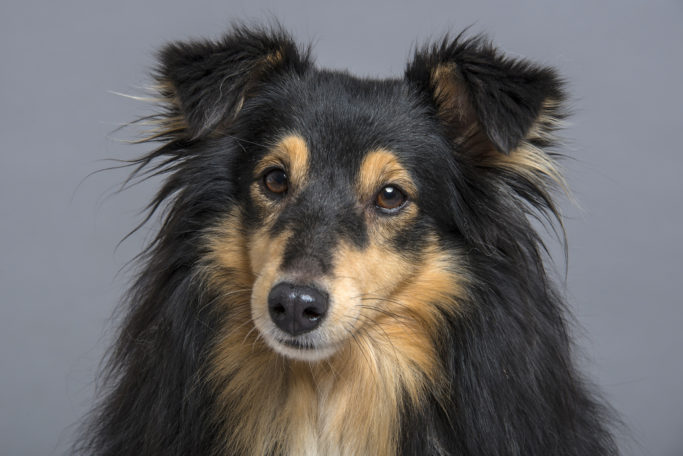 How to Choose a Background for Dog Photography
There are several ways that you can create your background when you're working indoors. For example, you can use a white sheet of paper to get a light neutral background. Or prepare a dark, contrasting background using black paper.
You can find large squares of paper in art supplies shops. You can also order a professional photographer's paper background; these are sold in rolls with various widths.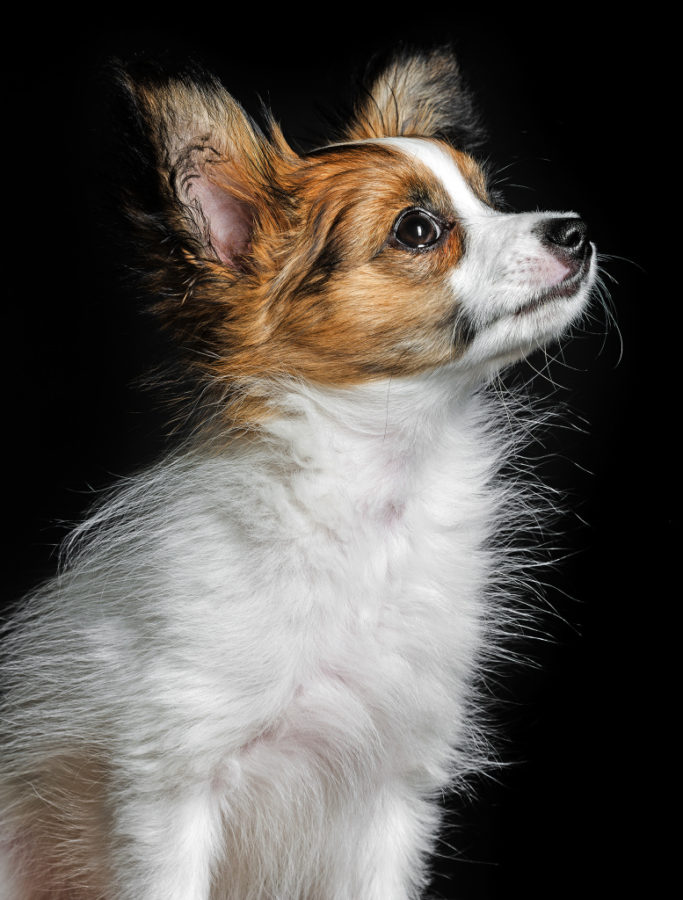 Photographing Dogs Outdoors
When you're photographing dogs outdoors, you have to rely on natural light. So ideally you'll want to head out when it's cloudy. Clouds soften the daylight so that the shadows it throws aren't as harsh as the ones on a cloudless day.
Natural backgrounds offer more variety for pictures—but choose carefully. Your background should have harmonious colors that fit your canine model.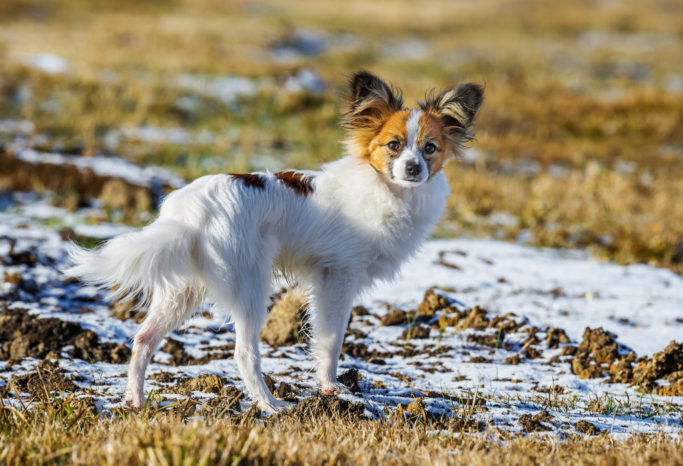 How to Work With Dogs in Photography
Make sure that your photo shoot is fun and entertaining for the dog. It shouldn't be too long. If it is, the dog will lose interest and will look tired, making it clear to everyone that you forced it to let you take pictures of it.
Motivate the dog with praise and treats during the shoot. That way, it will connect photography with something pleasant and will be happy to cooperate.
If someone offers to assist you for the shoot, then definitely pick up on that offer, and have them communicate with the dog, motivate it, and use snacks to tell it which way to look. That way, you can concentrate on photography.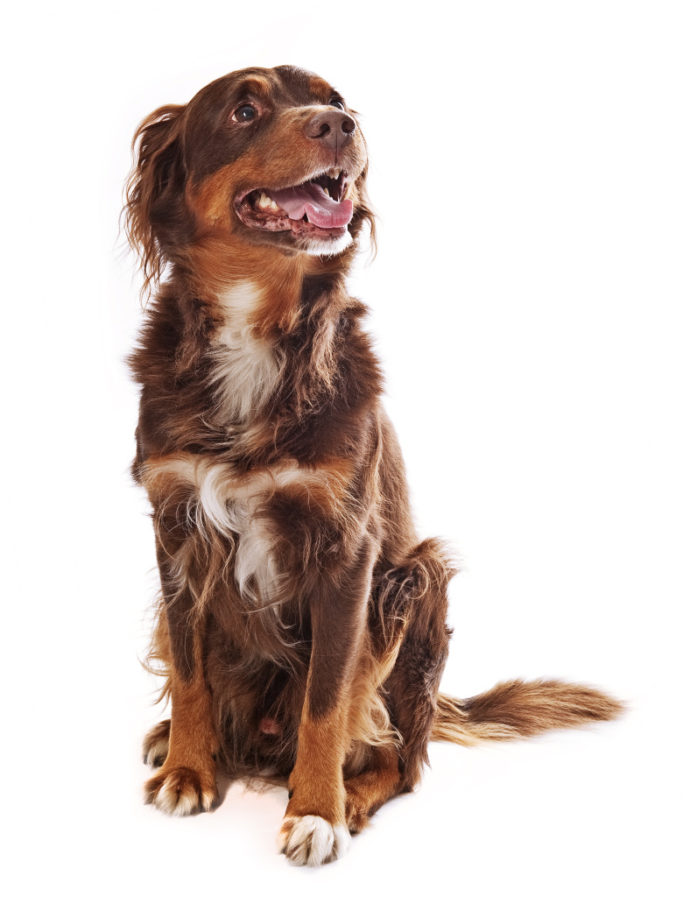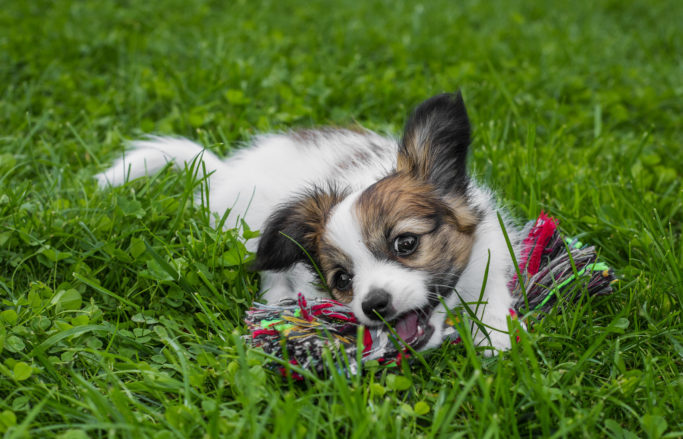 Preparation Is Important
Think through and prepare everything well before you start taking pictures. Choose an environment, bring snacks, etc.
You have to prepare the dog like you'd prepare it for a dog show. That means grooming its fur and cleaning its eyes so there's no sleep in them.
And to always stop working when the dog stops having fun!
How to Edit Dog Portraits
To make your work with your pictures on your computer go as smoothly as possible, shoot to RAW. That gives you excellent options for editing later on.
You can then edit the pictures' exposure in Zoner Photo Studio—brighten the dark areas as needed and suppress overexposed areas. For example, use the Lights and Shadows sliders in the Develop module on overexposed white fur or fur that's too black. With their help, you can correct any imprecisions in the exposure.
You'll definitely also get good use out of the retouching tools. They'll help you for example with cleaning up the dog's fur and removing sleep from its eyes.