Portrait and Fashion: Men Model Too!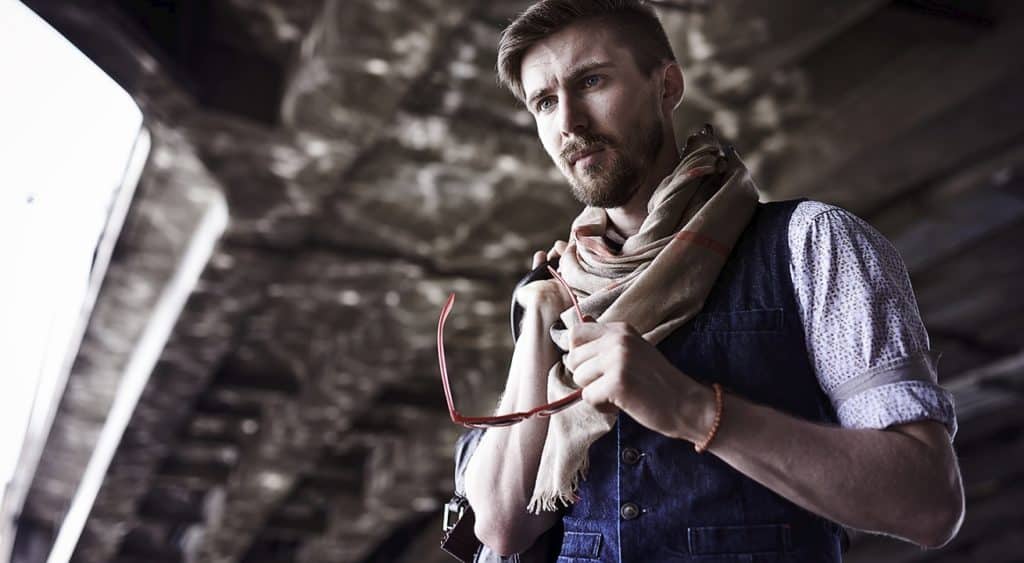 Looking around, you may get the impression that portrait and fashion photography are only about tall, thin women models. But men are out there posing too! Today we'll be taking a look at just how much you can carry over into male fashion and portrait photography… and at the differences. How should your models dress? And pose? What should you retouch, or leave untouched? Read on to learn all this and more.
Portrait and fashion photography remain nearly the same with male as with female models: taken broadly, there's no difference. You still have the same guidelines for lighting, composition, and camera settings. But work with your model differs slightly, as I'll explain below.
Styling And Environment
Obviously men tend to dress differently than women, and all the more so in photography. Meanwhile individuals are individual—so you also want the styling that fits your particular model. But it's not just about choosing clothing, and in any case, you have (or should have) a stylist who specializes in that.
Once you have a model and a style, it's up to you to choose an environment for your pictures. When you blend all these elements well, you're on the road to a great photo. By the way, you'll find that your starting investment with male models is lower, at least when it comes to make-up: generally they'll only need some powder to prevent unwanted reflections.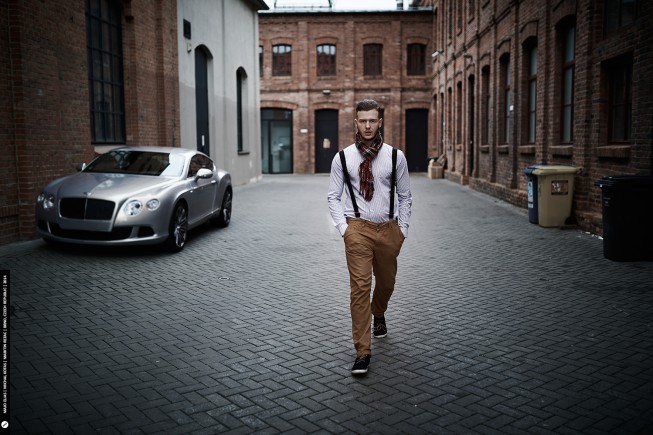 Details And Accessories
But male fashion models do need accessories! Those are just as important as always. The difference is that there tend to be fewer of them, and they're more subdued. But they're also often more luxurious and more expensive. Watches are the most common element in elegant male fashion.
If you want a watch to look good and look expensive, and you're not careful, you can end up actually buying an expensive watch. But you can find a middle ground too. I recommend any classic analog watch with a leather strap and a white face. This will look good with practically anything. Remember, watches are among the few glittery accessories that are also standard menswear. The other details to fine-tune are ties (including bowties), cufflinks, and handkerchiefs.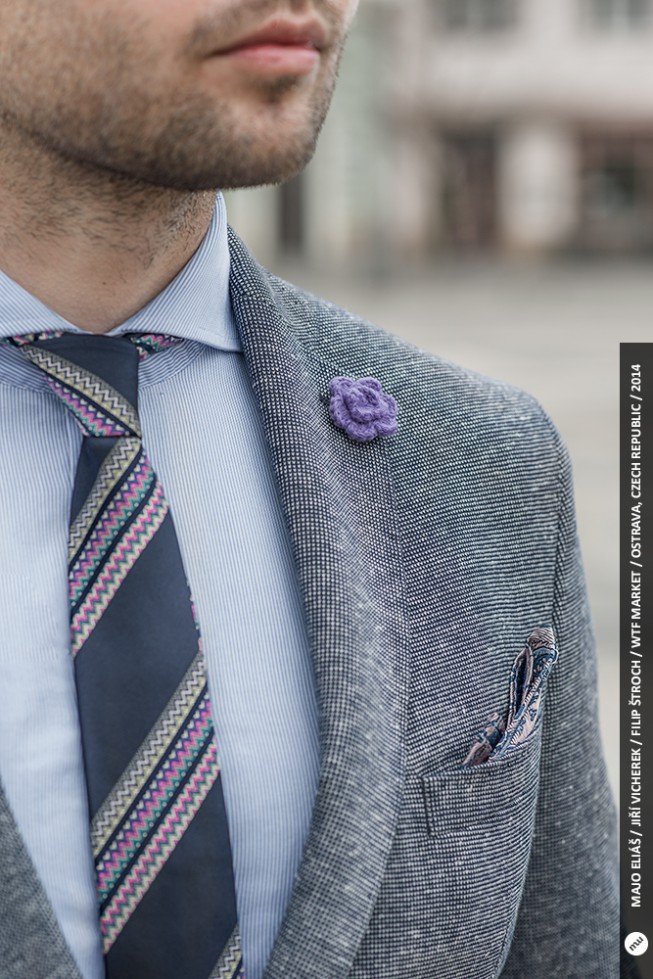 If your options for creating elegance are limited, don't worry—there's still another way forward. Go for the everyday look. Pants, an attractive white t-shirt, and leather boots have never made a model look bad. Just be sure to put the model in an environment to match.
The Poses Are Different
Male photo poses do differ strongly from those for women. If you pose a male model like a female one, they will look feminine, which is generally not what you want. Your typical male model is a gentleman before all else. Pose them to match. A model in a photograph should look healthy, confident, composed, and experienced. So always take care to get the model's shoulders squared up and get them looking directly at the camera.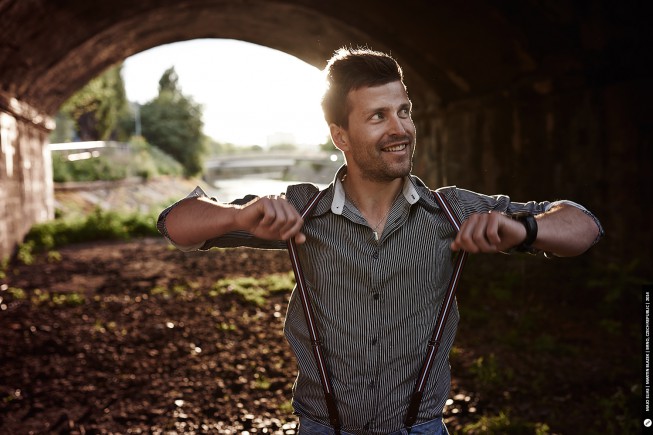 The model's expression is another thing worth emphasis. A wide range expressions work well with men, including many that don't work for women. You personally are the best judge of which expressions your model handles well, and which ones they do best.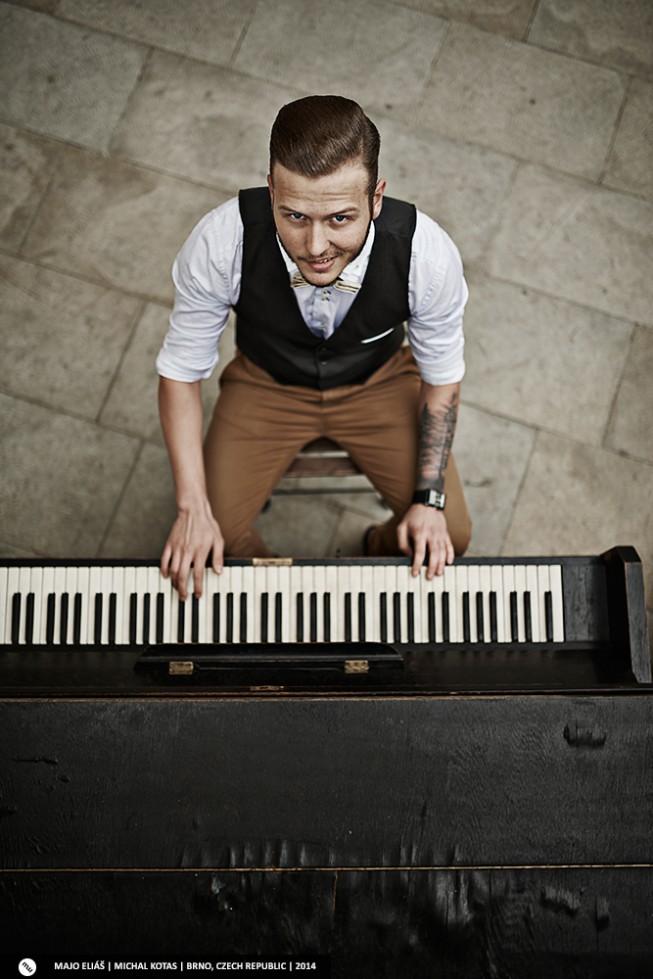 Retouch Less
One of the greatest advantages of mens' fashion and portrait photography is that these photos need less retouching. Wrinkles are no problem; they add experience. (Think of a photograph of George Clooney.) The older, the better! And gray hair is fine too. The only thing that typically gets retouched (on the skin) is acne, if present, and the eyes—these get brightened. No other retouching is needed.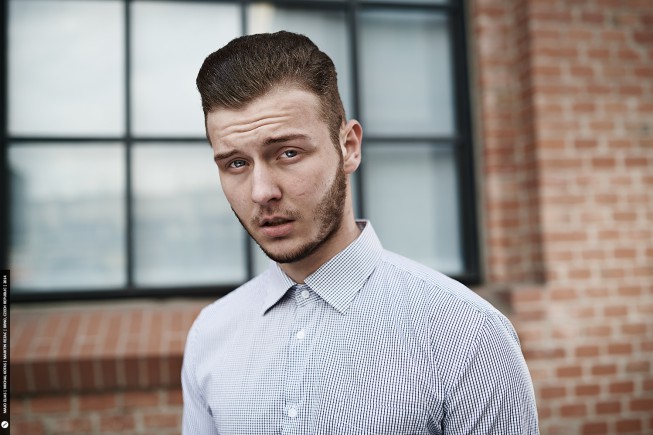 Not everyone is as optimistic about photographing men as me; some say it's harder. But try for yourself, and you'll find your own truth.