Share Your ZPS Photos Right on Facebook. Quickly, Easily, and at Full Quality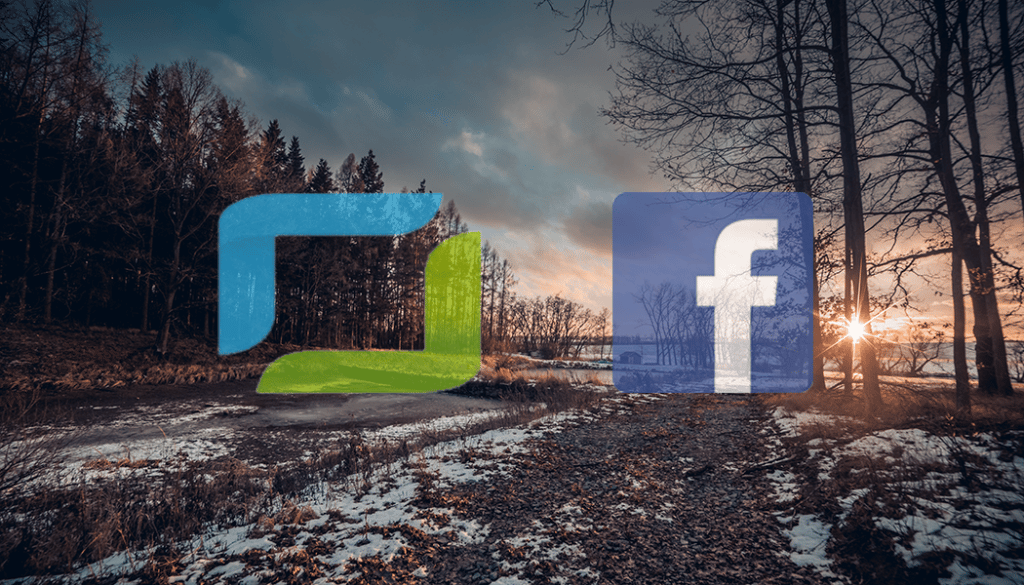 Facebook is the most widespread social network, and we've just about all shared photos on it at some point. And meanwhile, to share your photos on Facebook, you don't even have to open your web browser or look for pictures on your disk. Just launch Zoner Photo Studio, edit the files, and share them on Facebook right away.  We'll show you how.
Zoner Photo Studio can talk to Facebook directly. You can do everything you need to do with your photos from one single place. With ZPS you can:
download your photos,

edit them,

save them,

and then share them on Facebook.
And sharing them on Facebook will only take you a few seconds. The best part of sharing from Zoner Photo Studio is based on the fact that your photos aren't stored directly on Facebook; instead they're shared via Zonerama. This has the major advantage of ensuring your photos can be viewed at full quality. Traditional upload straight to Facebook albums brings a striking loss of quality.
How to Share Photos on Facebook Fast
It's simple. Select a photo and click the square green Share button in the right panel. Then choose Facebook. You can also share several photos at once in the same way. Just select several photos instead of one.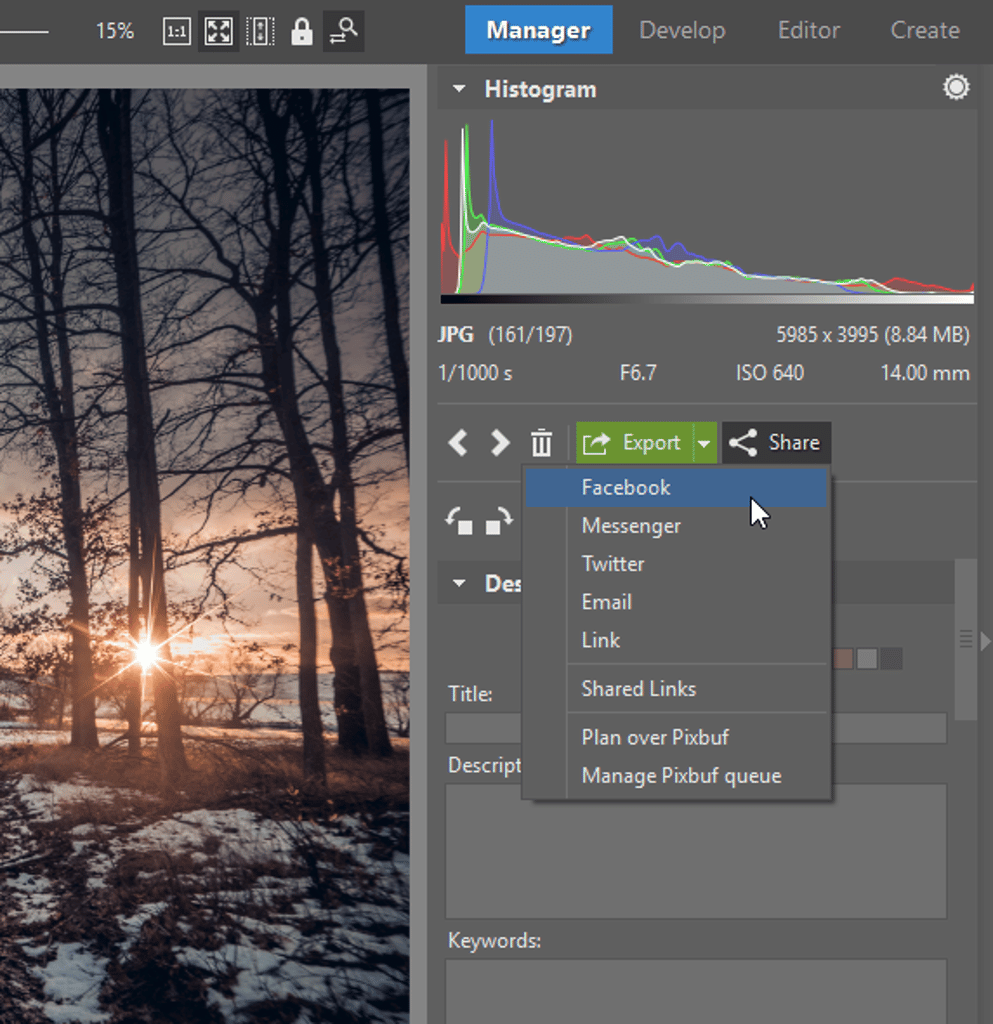 ZPS will then notify you that it has created the sharing link, and then redirect you straight to Facebook. Add a description to the album and set its Privacy if desired. Click Post to Facebook to finish sharing the photos.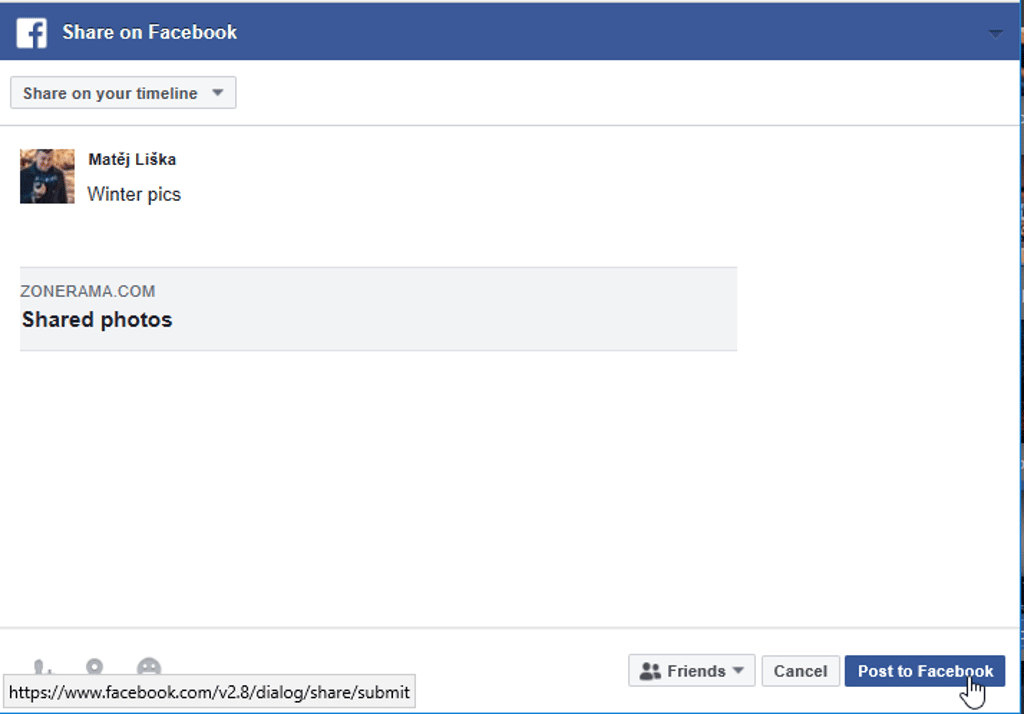 Your photos will then look like this on your wall. By default, the album name is set to Shared Photos. To change that name, click on it.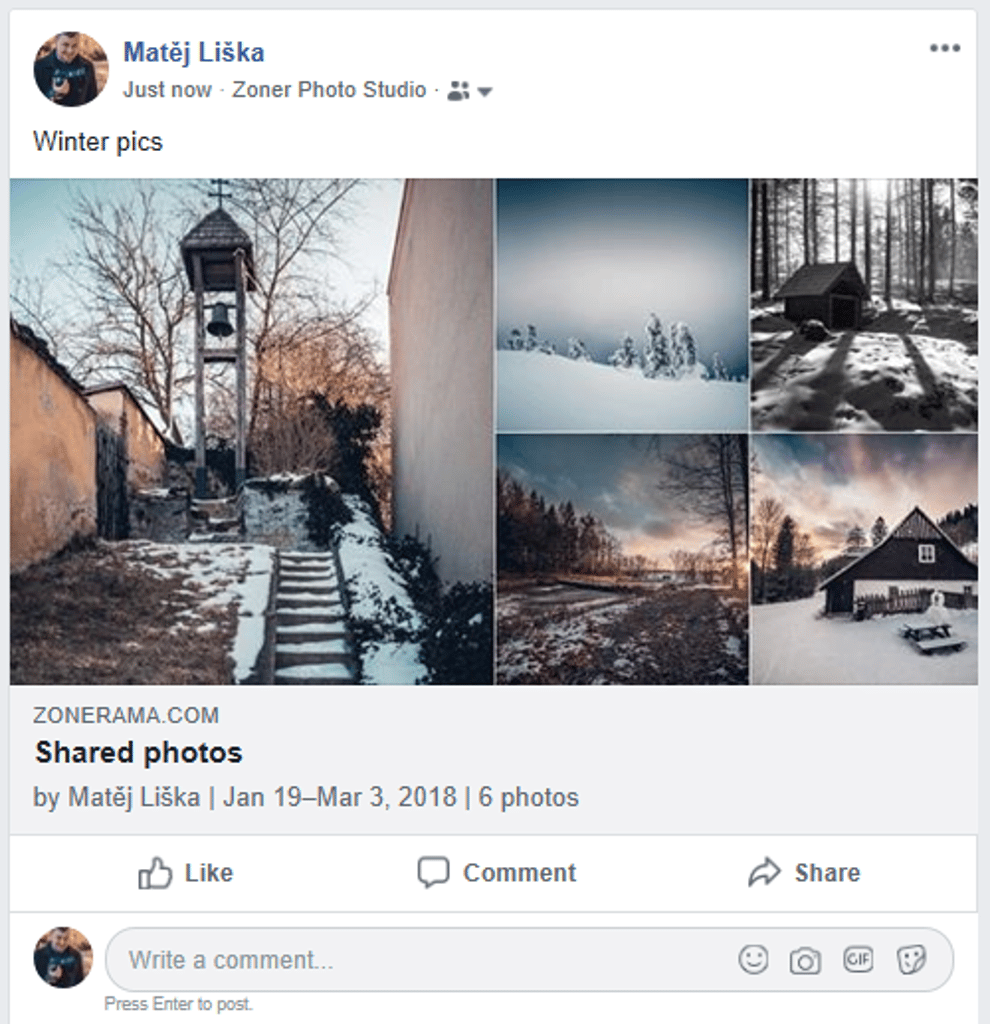 That takes you to Zonerama. Click your album's name there again to rename it.
How to Send a Photo Over Messenger
Sending photos to friends over chat straight on Facebook is easy, but it also has disadvantages. Unfortunately, Facebook shrinks every photo you send and reduces its quality. This saves space and lets you send the photos faster. However, while this is practical, it's not always what you want.
If you need to send someone photos over Facebook at better quality, use Zoner Photo Studio.
Just click Share and then Facebook Messenger. ZPS will then create an album on Zonerama and share the link to it over Facebook Messenger. That way you won't have to worry about losing quality.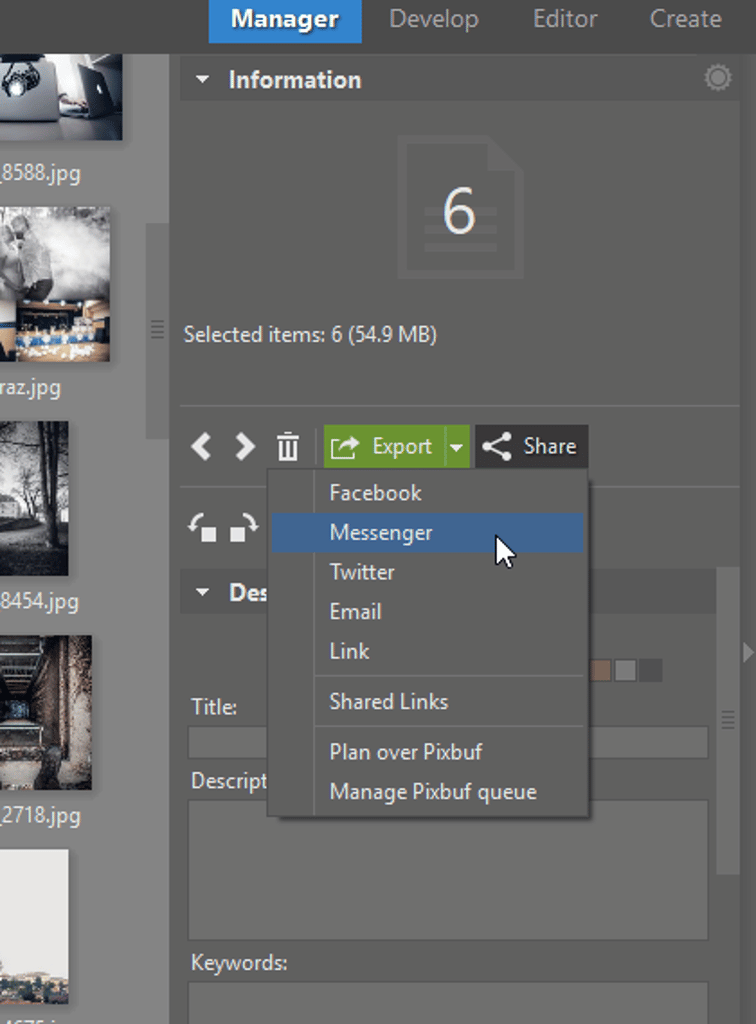 Plan Your Sending for Later
Note: as of May 20th, 2020, ZPS X no longer offers integration with the Pixbuf service. Information provided in this article may no longer be relevant because of this.
Pixbuf is another great way to share photos on Facebook. This service is integrated with Zoner Photo Studio, and it also lets you share your photos on several social networks at once.
To start the sharing process, click Share and then click Plan over Pixbuf. This opens a Pixbuf window. Use it to queue up photos and to set a schedule for when they'll be shared, and on what social networks. Then just click Add to Queue to confirm publishing.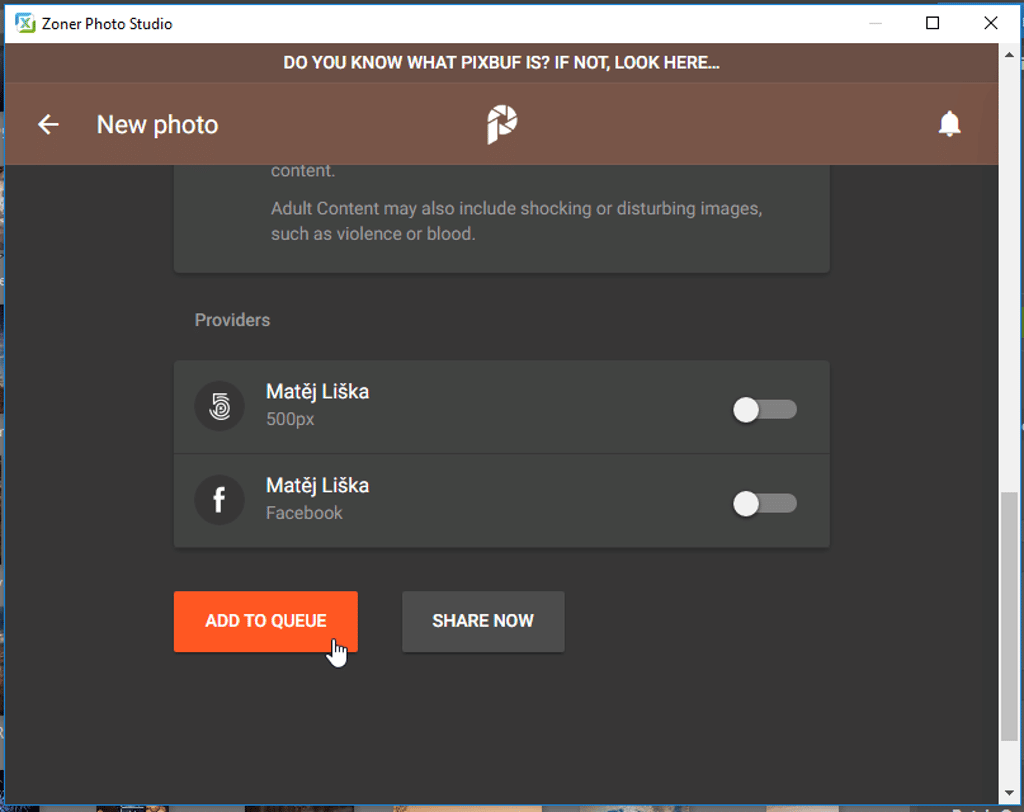 So Zoner Photo Studio offers other ways of sharing your photos over social networks besides just Facebook. Which method you prioritize is up to you. No matter which method you choose, it will only take you a few dozen seconds.