Taking Pictures Through a Window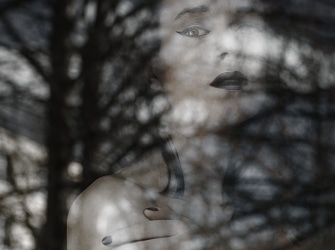 Sheets of glass, including shop windows and room windows, are very interesting objects. They're also frequent photographic subjects. Glass reflects part of the light while letting the rest shine through. Every angle feels different, and many angles are quite original. There's nothing new about taking pictures through glass. People have been doing it for many years, and meanwhile photos with reflections are still much-loved today.
For this photographic technique, all you need is your rapt attention to detail and perhaps a physics refresher (on mirrors). Still, there are a few special things to think of when photographing glass surfaces. The main one is that you're essentially taking two pictures in one.
What Genres?
The fact is, reflections and refractions from glass are used in practically every photographic category. But three stand out: reportage, fashion, and portraiture. Reportage photographers love shop-window reflections, which let them show two narratives in a single photo. Fashion and portraiture photography also reflection-loving genres: photos of elegantly-dressed ladies in traditional cafés are a classic example.
Use Constant Light Only
It's critically important to use only daylight or other constant light. Without a flash. A flash disturbs the scene's lighting, and so in place of a pretty reflection, your photo will only contain a burning-white splotch from the light of the flash.
Double Composition
Keep in mind that your photo will not contain just one image, but at the very least two. One real image (before the glass) and one reflected. And because you're composing multiple scenes, good composition and a good angle are exceptionally important.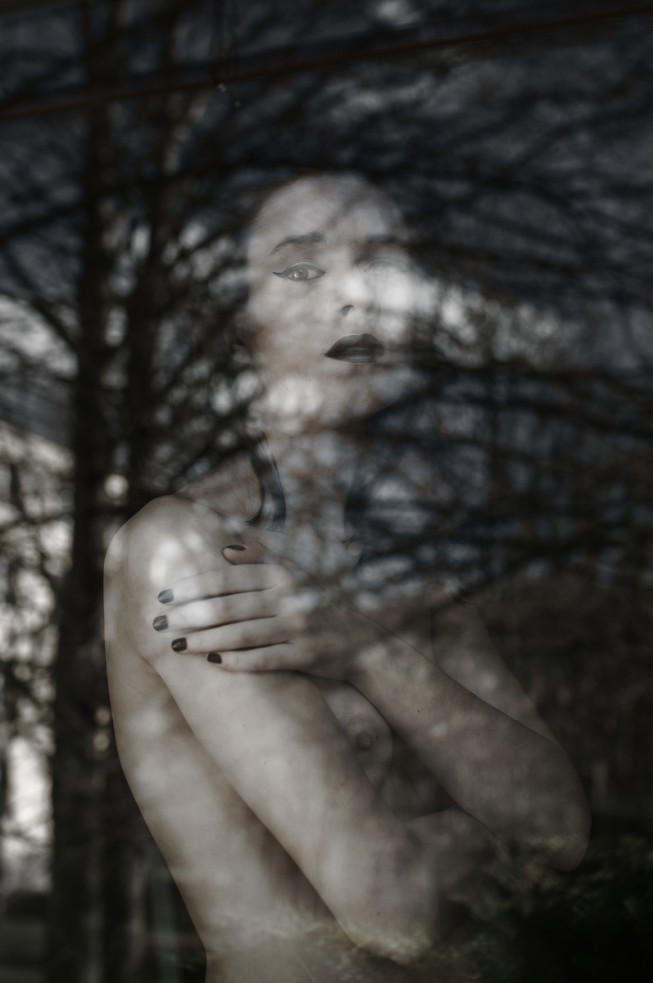 Choosing Your Reflection
Often your opportunity to get the right reflection is limited in time and space. You can't really move a window, and you really can't move its surroundings. That's one reason why bokeh (a blurred background) reflected in glass is so often used. Bokeh also gives a photograph a dash of mystery. Treetops are among the most interesting sources of bokeh for reflections.
Weather, Signs, Dust, and Grime
Imperfections on the glass surface are nothing negative. Actually, they can enhance the picture. Take raindrops for example. They're interesting in their own right, and all the more so when they are dripping down a window, with a beautiful girl in an interesting pose behind it. A sign on a window can add a story to a picture, or tell where it was taken.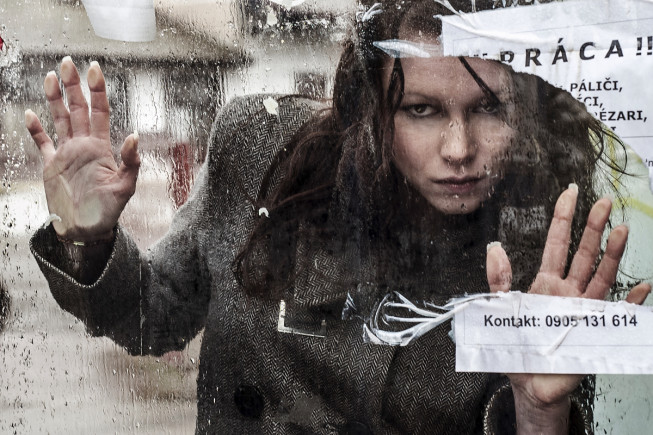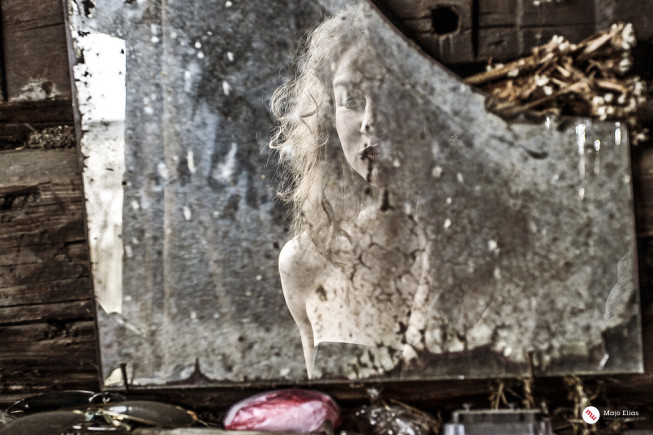 Focusing and Measuring
In closing, I should mention some focus issues you may encounter. In bad light conditions, a camera's autofocus may focus a bit poorly in this kind of picture. But you shouldn't get mad at your camera! It's simply trying to focus on too many different contrasting places at once. (The real image, the reflection, and also the glass itself, which distracts the autofocus as well.)
To prevent this, use manual focus. Metering and exposure should be less problematic here than for autofocus. In almost all cases, you should calibrate your exposure to the real, non-reflected image in the picture. In many cases, the real image will be just beyond the glass (a few centimeters behind it), and so its light conditions will be roughly similar to those in front of the glass.