If you use a camera with interchangeable lenses, you get to enjoy a lot of features that owners of compacts don't… but you also encounter a special problem: dust. Unlike compacts, DSLRs and mirrorless cameras aren't airtight. Because of this, dust and impurities sometimes reach the lens. But don't worry! Any camera repair shop out there can get the dust off your sensor, and as for dust spots in your photos, you can remove these in Zoner Photo Studio.
Why Do They Exist?
The mentioned small (or not-so-small) black dots result from impurities, mainly dust, that have settled onto the chip of your DSLR or mirrorless camera. Dust mainly gets into DSLRs when you're exchanging lenses. Generally, any well-manufactured lens is relatively resistant to dust and impurities. But don't take that as a hard-and-fast rule.
For example, the Canon EF 100-400 mm F4–5.6 L USM lens "sucks in" air from the lens's surroundings whenever you change the focal length. The air brings in dust and impurities with it, and they can get inside the lens and likewise onto the sensor. But even still, this is a smaller problem here than for cheap plastic 70–300 mm lenses.
How Can I Stop Them?
There are two basic ways to get rid of black dots in photographs. One is to physically remove the dust. You can have a repair shop do this, or use a cleaning kit made especially for this task. The other option is to get rid of these dots, or sometimes lines, using software. Naturally I don't mean camera cleaning software, but rather software for retouching your photos.
The Hardware Route
Companies that sell camera equipment often also have their own repair services. They'll clean the chips of DSLRs and mirrorless cameras for a fee. You can also buy kits for cleaning sensor surfaces. However, not every photographer is dextrous enough to do this work. In the worst case, after you clean your chip at home, your photos will contain even more spots than before. So our recommendation is to leave cleaning to the experts.
The Software Route
There are ways to handle this in a variety of software, but naturally we'll discuss the workflow for Zoner Photo Studio. Zoner has a tool called the clone stamp; you'll find it in the Editor. You can use it to remove black spots quickly and simply. Before starting your work, switch to 1:1 (100%) zoom. (A quick and easy way is to click the "1:1" button.) At 1:1 zoom, you have a better view of the defects in a photo.
We've discussed work with the clone stamp a few times here before, but there's no harm in a brief refresher. First set the stamp's radius to one that's appropriate for the size of the specks, and then hold down the Ctrl key and click on a "healthy," unaffected place in the photo that looks similar to the affected place. This tells Zoner which part of the picture the stamp should "paint" with. Now use the stamp on the affected area. Repeat this for all the sensor dust that is visible in the picture.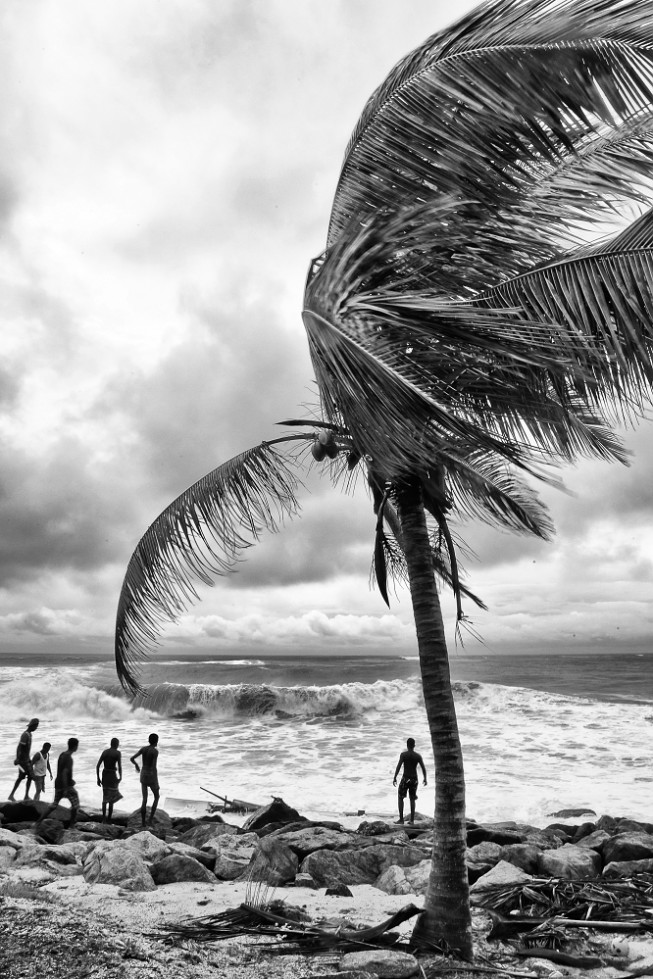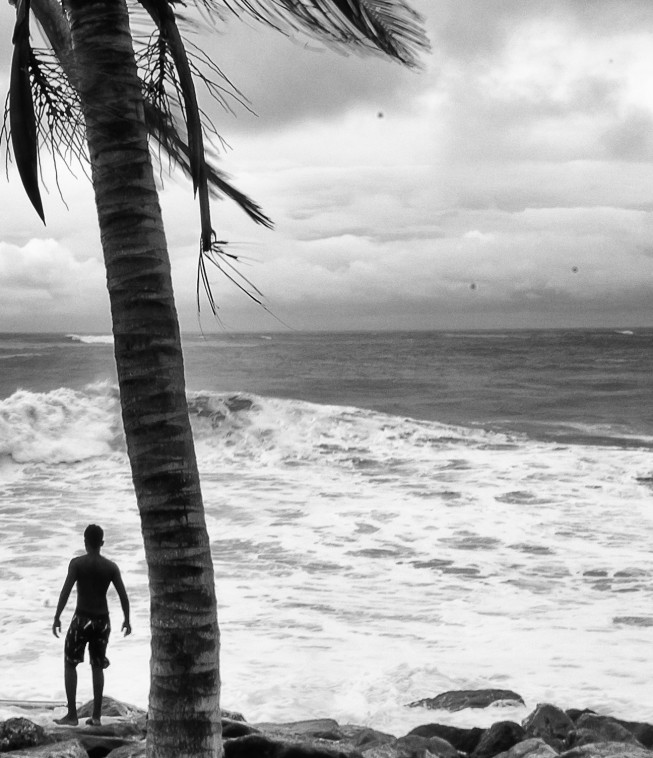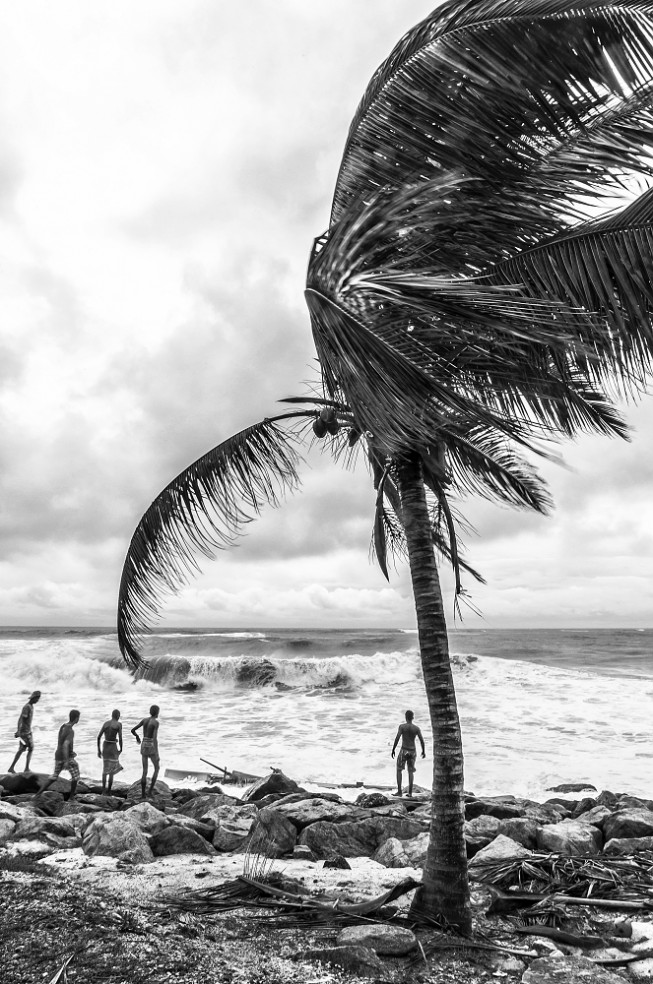 Protip: Photograph the Sky
It's a smart idea to be fully aware of your enemy here. To get that awareness, you need to know exactly which parts of your sensor have dust on them. This will make your work with the clone stamp easier, as you'll know where to look for spots in your pictures so you can remove them. That way, in time, this work will become practically routine.
But during normal photography work, you won't get a full idea of all the problem areas, because spots only really become visible in the bright parts of a photo. But if you close the aperture as much as possible and then take a picture of a clear blue sky (or better yet, a picture of a white background in a studio), then you will have a clear idea of exactly where the dirt is.
By minimizing the aperture, you get maximum depth of focus, and by using a light sky or a white sheet, you provide enough contrast for the black impurities to be easy to see.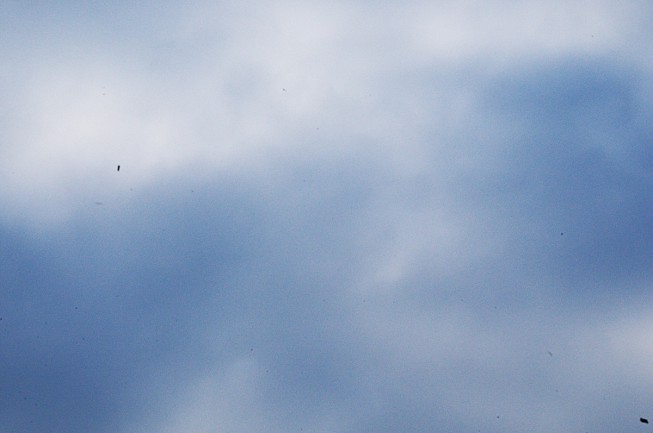 Good News for Portraits, Bad News News for Landscapes
Sensor dust is most visible in photos that a) have been taken with a high f-number (small aperture) and b) have light areas. This tends to mean: landscapes. Landscapes generally get photographed with a high f-number, and also, landscape photos are often dominated by the sky, which is exactly where these spots are the most visible.
Meanwhile photographers who use low f-numbers don't suffer much from sensor impurities. Low f-numbers = low depth of focus. Since portraits are generally taken with a low depth of focus, these defects are almost invisible.
To close I'd like to shock you with a surprising truth: most photographers, including even professionals, don't worry about sensor dust too much! They just retouch it away in an editor. Or, if they're high-rent, they ask their editor to retouch it away. What's more, modern DSLRs are often equipped with in-camera, ultrasound-based spot removal. (Still, even this technology does not guarantee 100% spotless photos.) But if you do want to aggressively tackle the dust problem, the tips above will come in handy!