Turn Your Photos Into Greeting Cards: We've Got Downloadable Photo Frames for You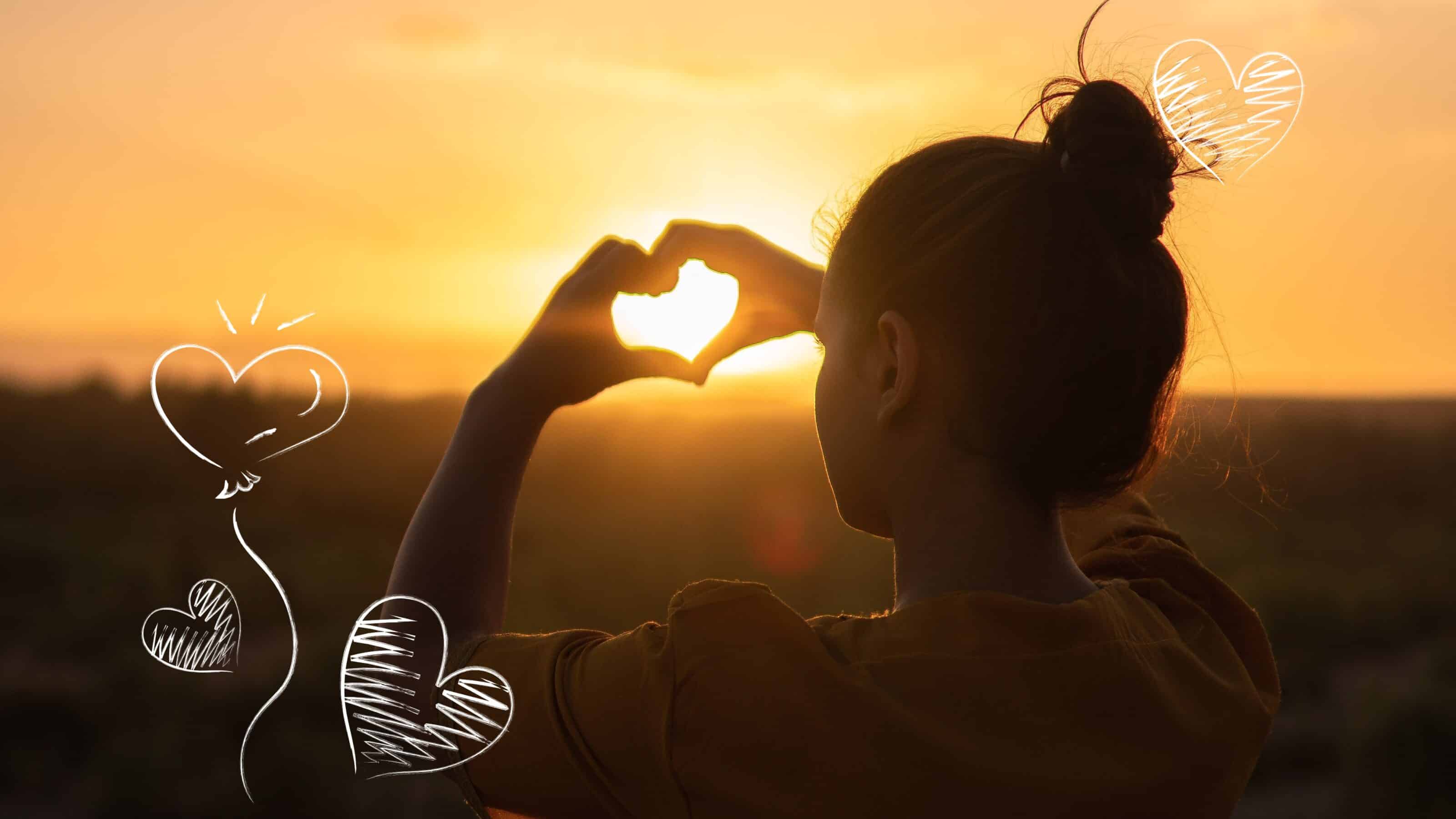 How can you easily change your photos into greetings for Christmas or, say, Easter? With our downloadable frames! Install them straight into Zoner Photo Studio, and then just add them to the photos you want right inside the program. You can adapt your photos for every occasion in just a few clicks.
We've offered you frames for use in Zoner Photo Studio several times here on Learn Photography. It's always been in connection with an event, such as Christmas, Valentine's Day, or Mother's Day.
But now for the first time we're offering all of our frames in one package. Just save them to your computer, install them, and then use them on your photos. You'll find these frames in the package:
Black-and-white

Color

Valentine's

Easter

Mother's Day

Halloween

Christmas
How to Use the Frames
After downloading the photo frame installer, run it, and click Next to continue on from its first page. The frames are automatically installed to the folder where Zoner Photo Studio X is installed. The path to this folder is usually: C:\Program Files\Zoner\Photo Studio 19.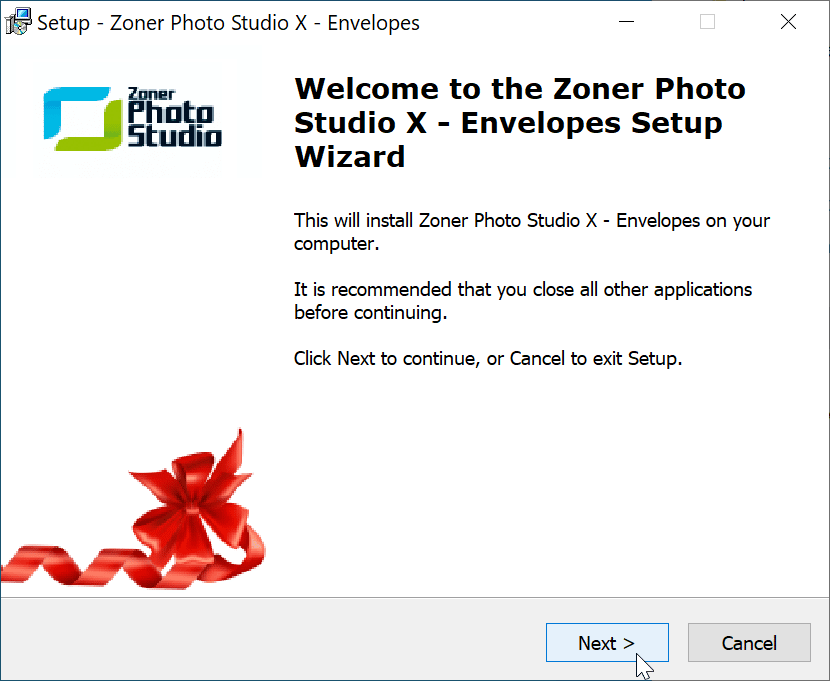 After installing the frames, run Zoner Photo Studio and find a photo that you want to frame. Then open it in the Editor. Then click on Adjustments, and then in the Effects group, use Envelopes.
Then choose an envelope type to use. For example Christmas.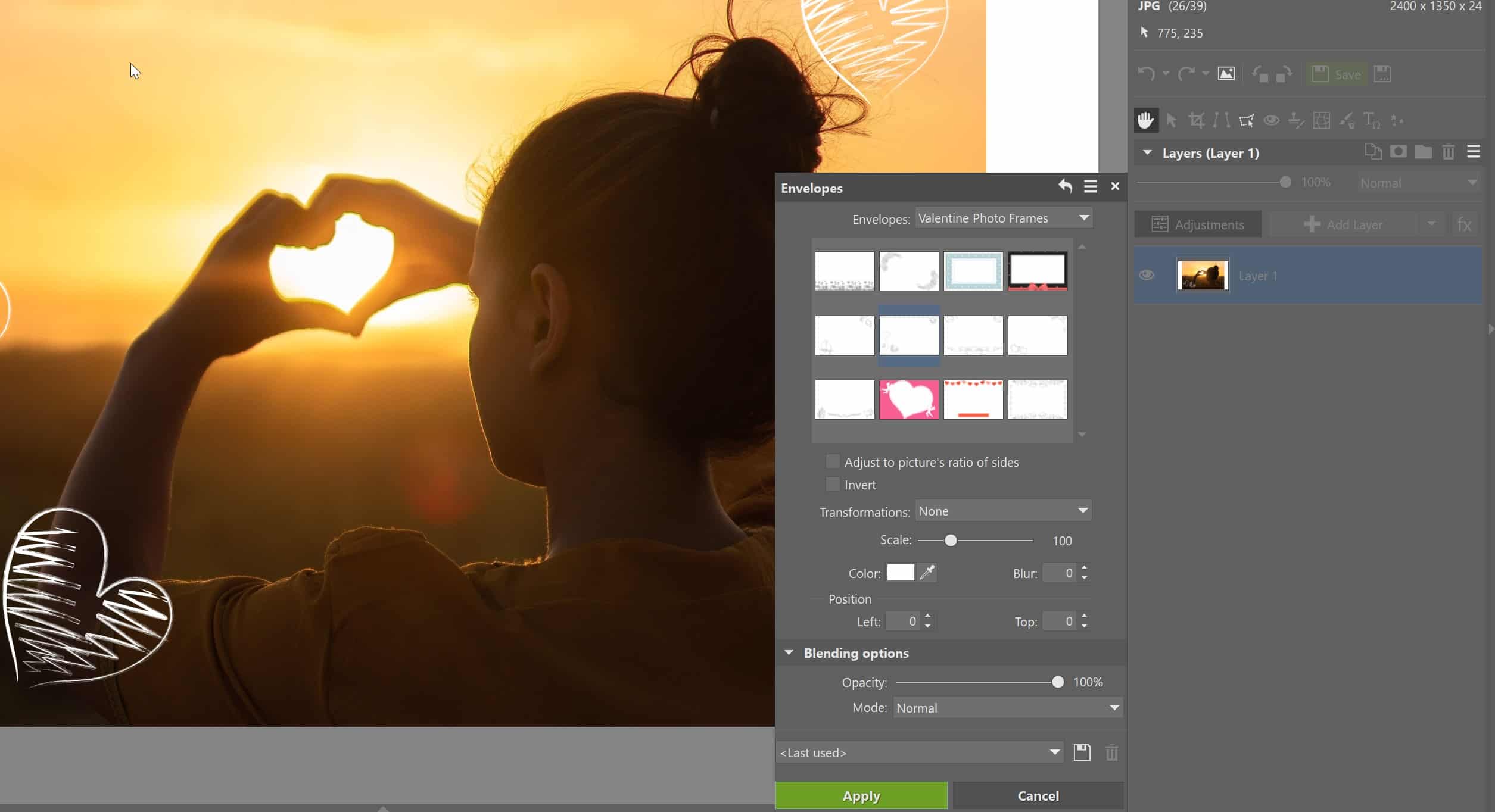 You'll see a selection of envelopes—in other words, frames. Choose the one that fits your photo best. You can adjust a frame after applying it—fit it to your photo's ratio of sides, rotate it, or resize it.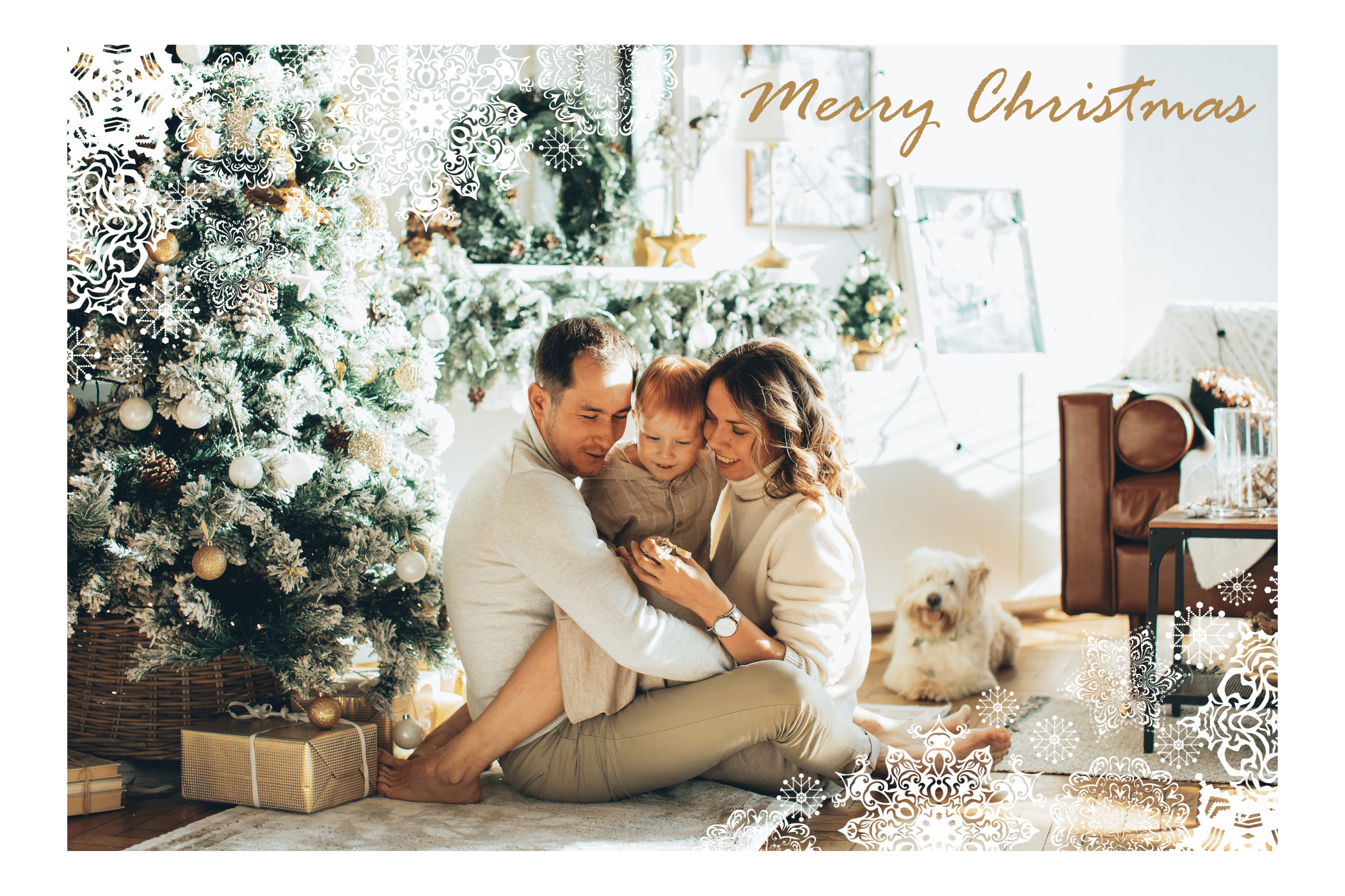 You can also easily frame multiple photos in one batch. Just switch into the Manager, select the photos you want, and use Batch Filter (Ctrl+Q). Then click the + Add Filter… button and choose envelopes. Working this way, you can prepare a whole collection of Christmas greetings at once.