VIDEO: A Cosplay Shoot with Zdenka Vratna (Foto Povolen)
00:08:15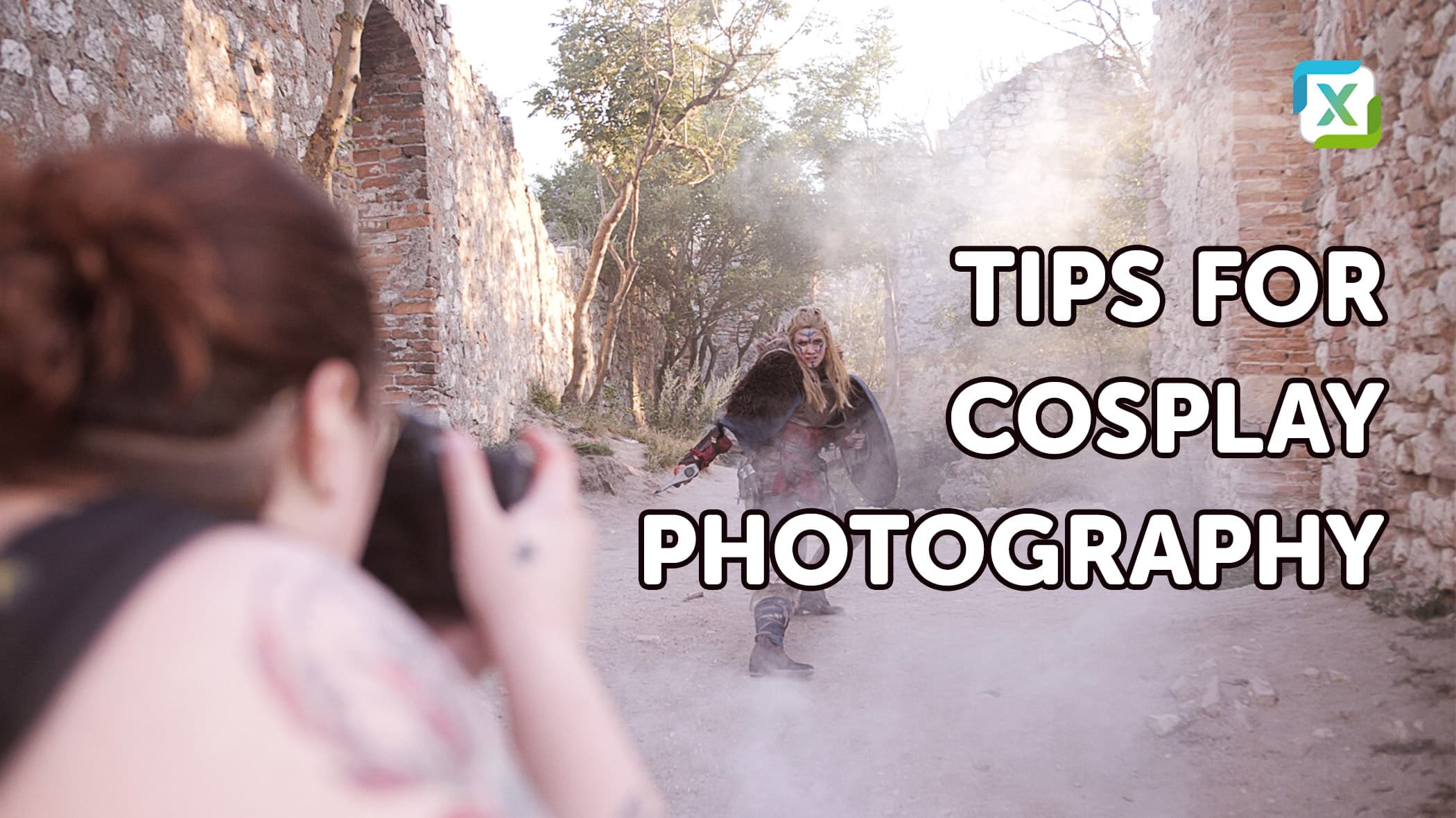 In our video we'll be looking straight at a shoot with our ambassador Zdeňka Vrátná—better known as Foto Povolen. We set out on a photographic journey and recorded it all so that you can be there for it too. In our video, you'll also find tips on cosplay and portrait photography (and more), as well as several backstage shots. Watch our video, browse our photo set, and learn something new!
The role of model here went to artist and costume designer Victoria Hofferson, who had created a superb costume from the upcoming game Assassin's Creed: Valhalla. And besides some great photos for her portfolio, she  returned from the shoot with our admiration. Because enduring several hours in a Nordic costume under the summer sun in wine country without a single complaint… that takes enthusiasm!
Start With the Right Setting
For any kind of cosplay shoot, it's important to nestle your character into the right environment. And because the new Assassin's Creed largely takes place in the ruins of ancient castles, we unfolded our maps and set forth to find precisely such a site. And we succeeded. We set up camp in Děvičky. These ruins lie in the middle of Palava: a sun-drenched wine region in the southwest of the Czech Republic.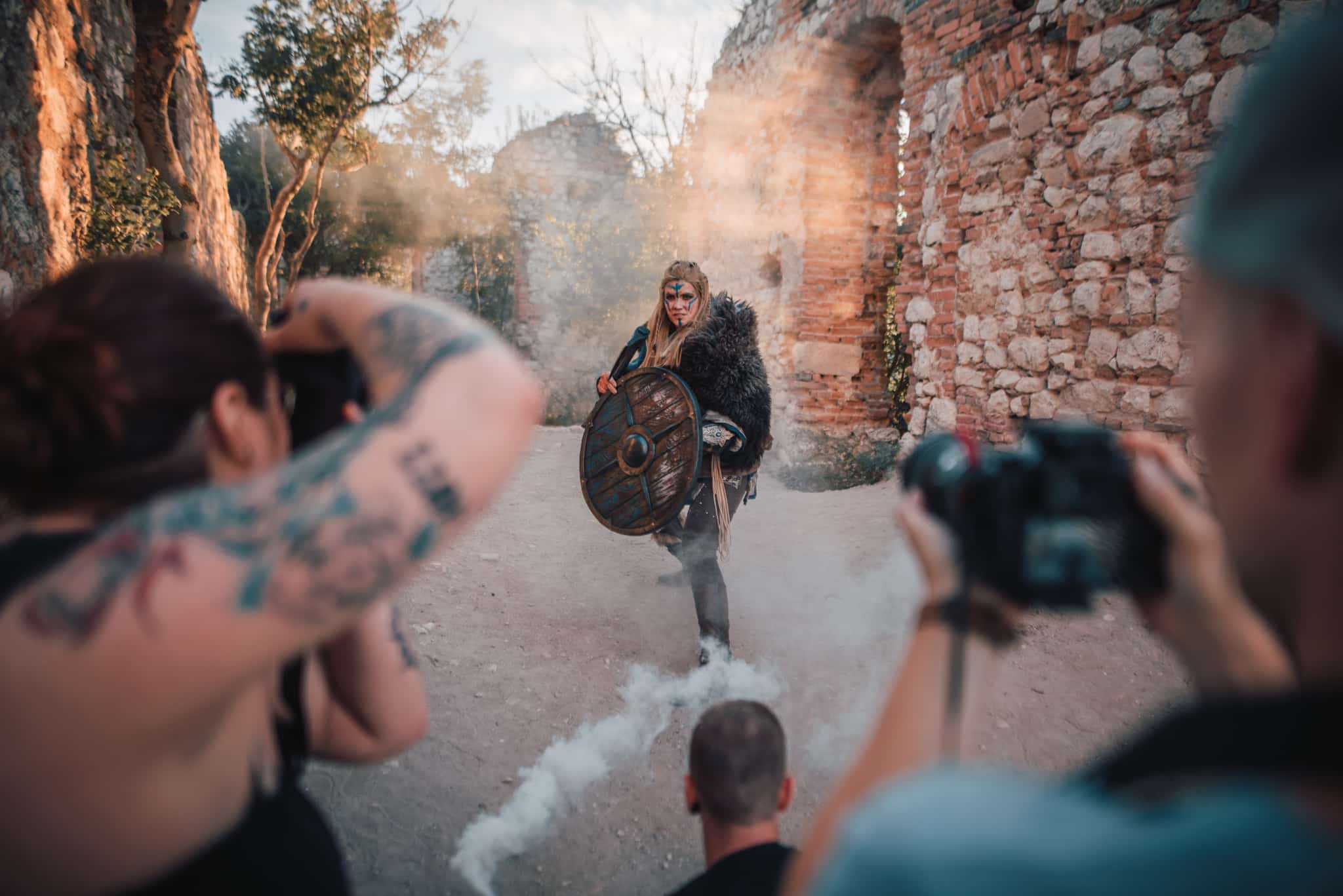 With What Equipment?
For this shoot, Zdeňka only used a few items beyond her camera (Nikon D750 + Nikkor 50mm f/1.8). Besides a reflector (cleverly affixed to a human tripod), a smoke grenade also came in handy—we used it together for conjuring up both smoke effects and light effects.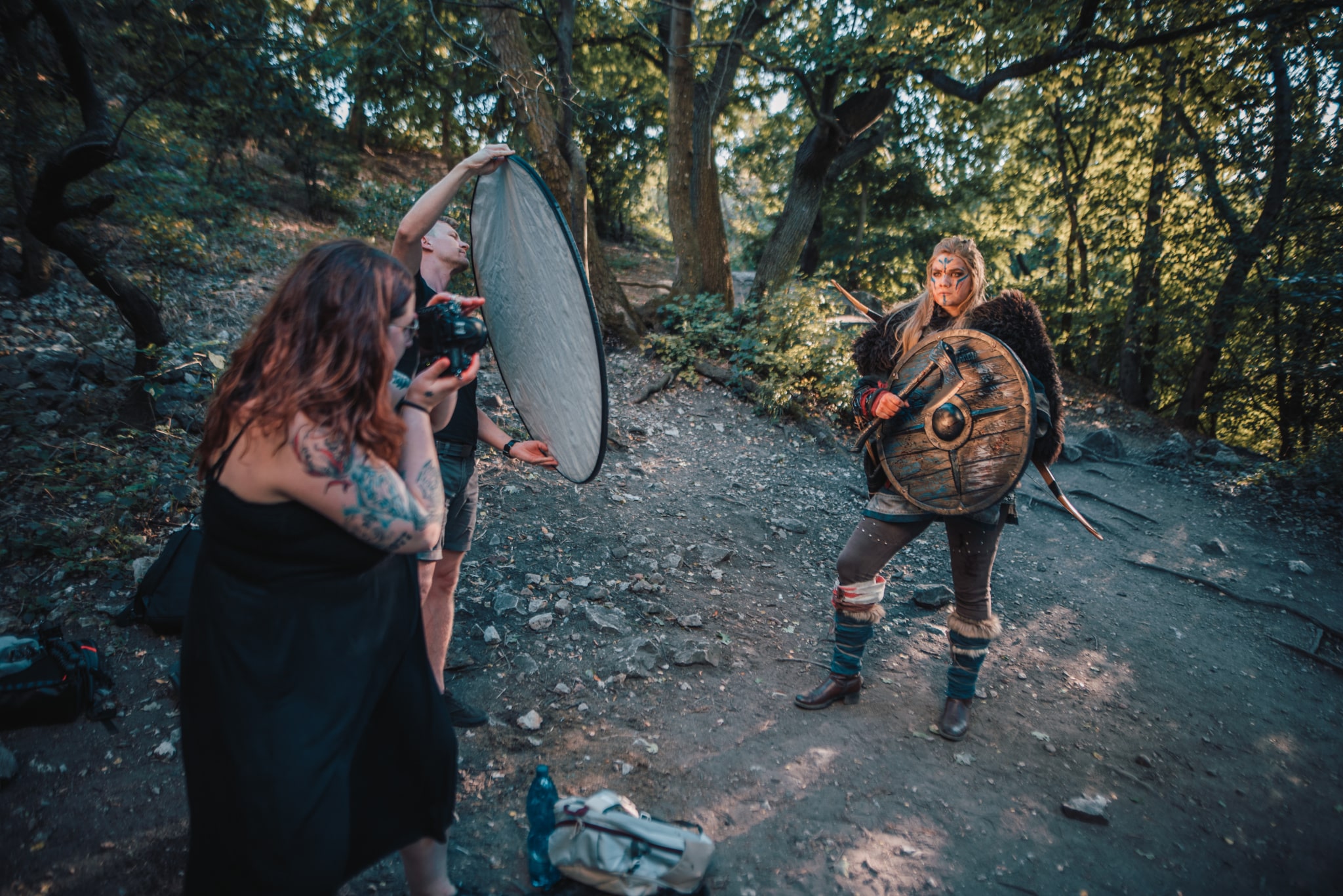 That's because we had a chance to get great use out of the sun's rays before sunset, as it blazed a trail through the treetops. The smoke from the smoke grenade delineated the rays beautifully and gave our photos just the right touch.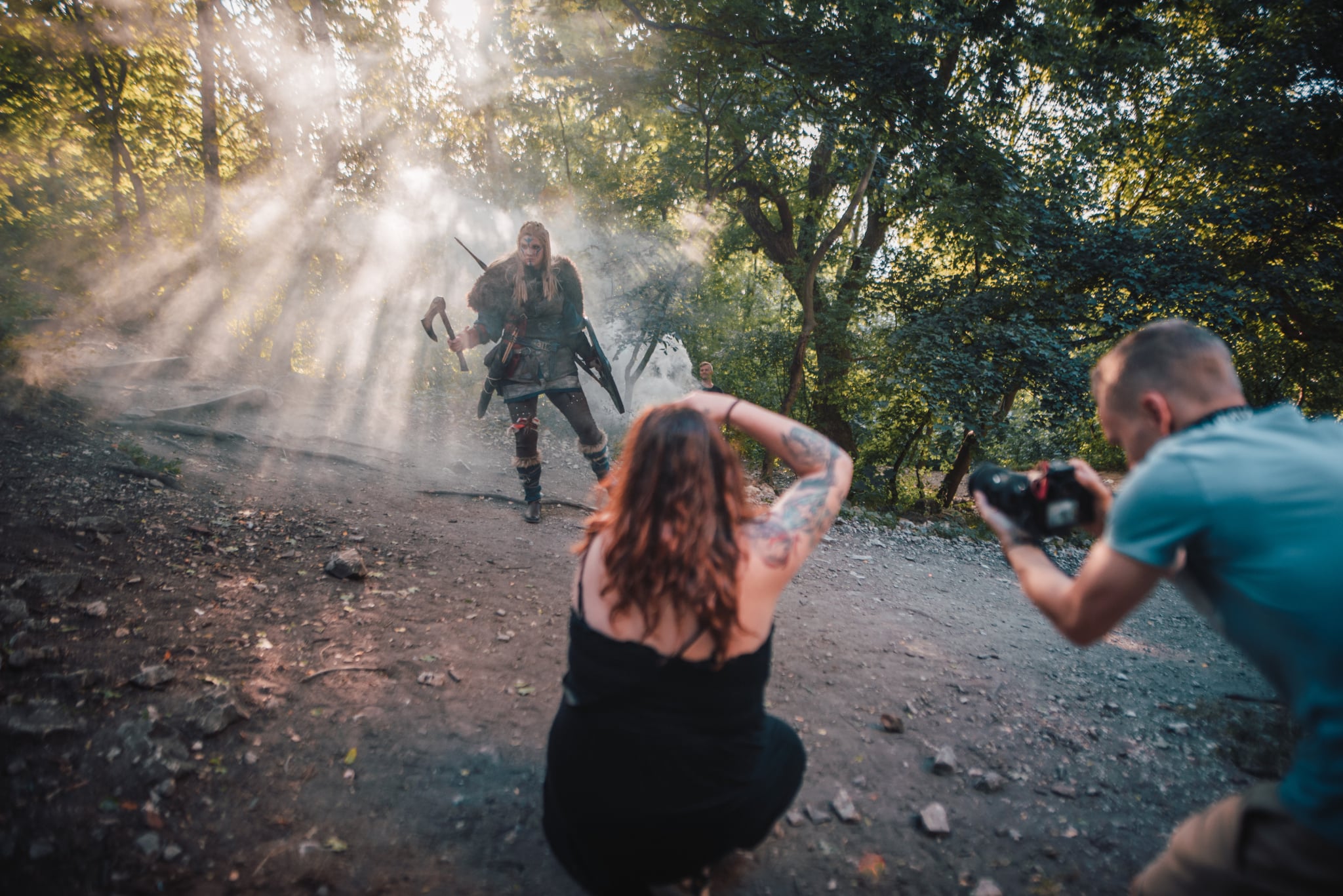 And that's all—we didn't need any other special equipment. Nothing else mattered besides Zdeňka's photographic talent and her eye for editing in Zoner Photo Studio X.
CAUTION! Always consult with the local firefighters before using a smoke grenade for your shoot. That can save you on any fines charged for unnecessarily causing them to be called out because someone saw the smoke and reported a fire.
But that's all we'll be telling you here! You can see it all for yourself in the video at the start of the article.
See the whole photo set!