Zonerama Is Unlimited and Free. See How to Work With It and What It Can Do.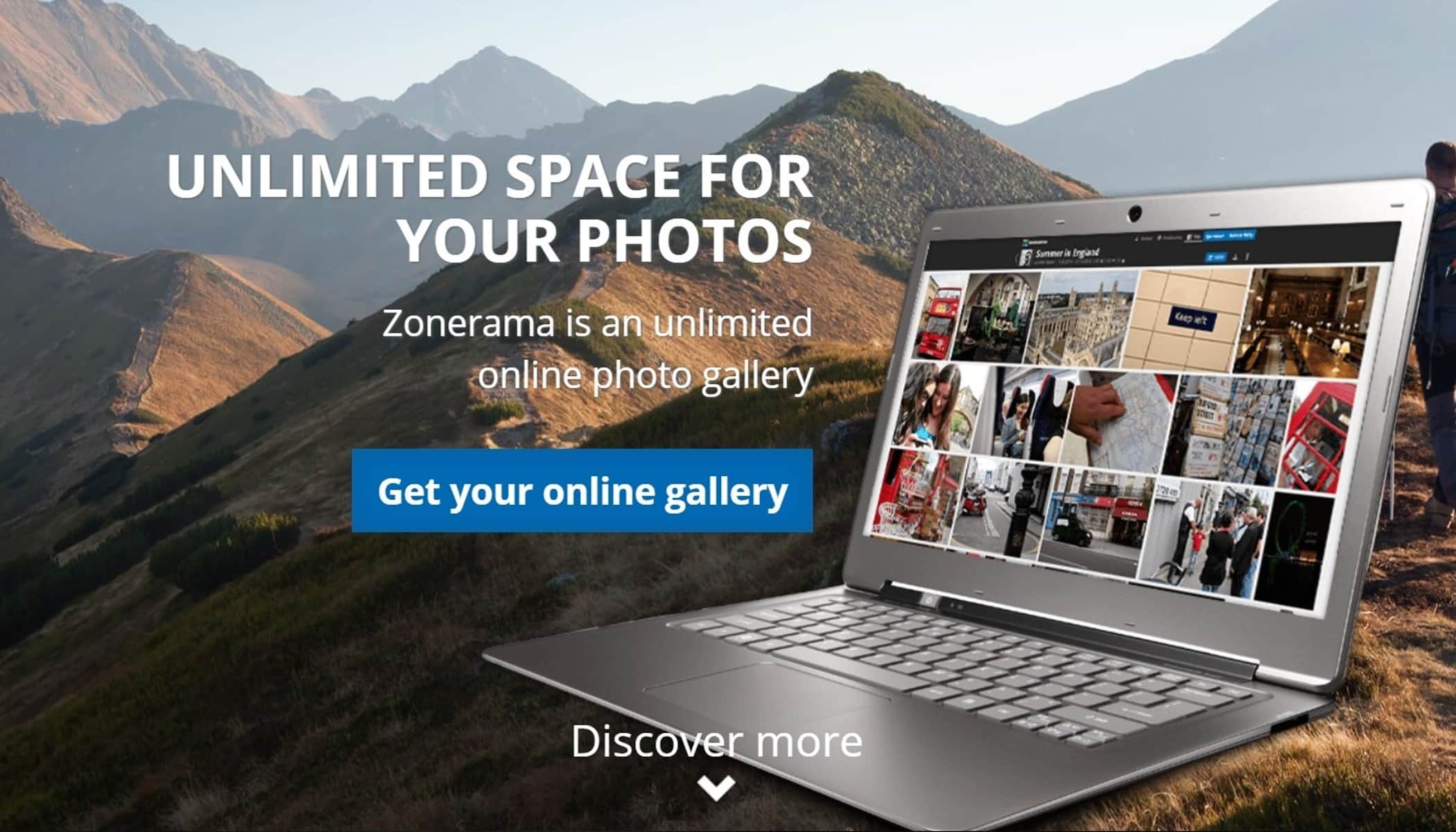 Spread the news about your latest photos to your friends or the whole world. On the Zonerama galleries, everyone can see them anytime and anywhere in the world. You can also work with your photos on Zonerama directly from Zoner Photo Studio X.
You have full control over the security and visibility of photos you've shared on Zonerama. For example, you can set for long other people will be able to access them.
What's New in the 2020 Spring Update:
Direct Export to Subfolders:
In the Export window, you can now create Zonerama subfolders directly—including subfolders auto-named using Variable Text.
Customizable Links
Even for a single album, you can generate multiple links with different security levels, expiration dates, and viewing options.
Work With Links Is Easier Than Ever:
On Zonerama, you'll find all the links you've generated in one place, with download statistics and a Delete button.
Start by Creating an Account
You can create a Zonerama account in moments. Just visit the Zonerama home page and click Create Account. In the next step, enter your email. 
If you've had a Zoner Account ever since you first bought Zoner Photo Studio, click the login button at the bottom of the window and skip account creation.  
A few moments later, you'll get an activation email with a link for setting up your gallery. Click it and you'll be taken to your account settings. 
Fine-tune Your Profile
Enter your own name—or give your gallery a more creative name if you wish. The next line shows how the URL (web address) for your gallery will look. Change the address if you don't like the automatic suggestion here, or even if you just want to shorten it.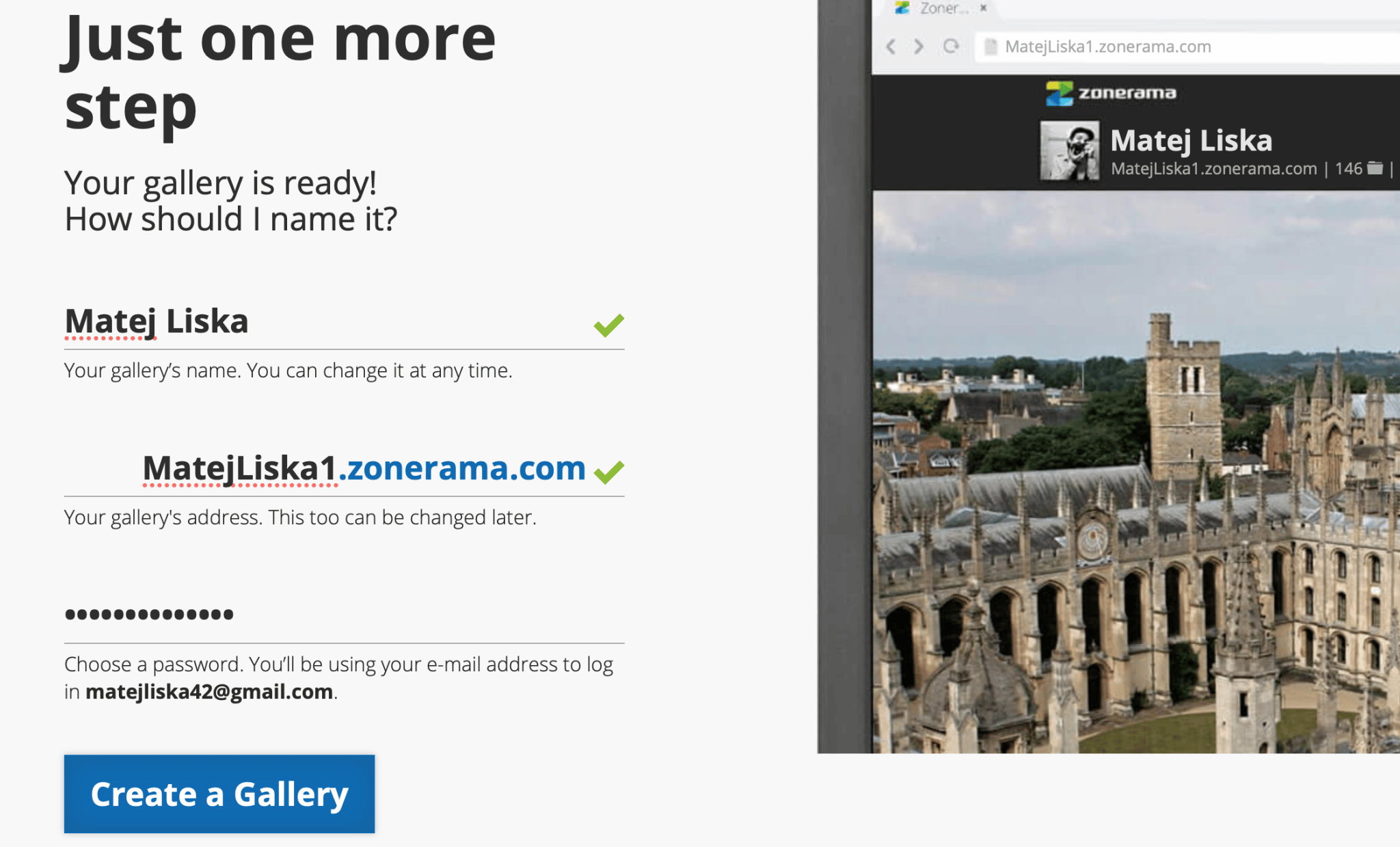 To change the profile picture, click it and choose a photo from your computer.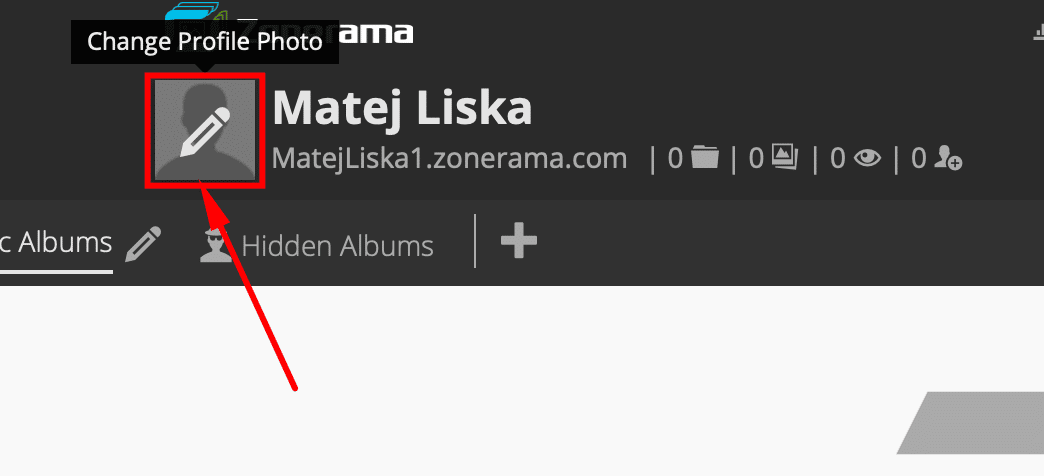 Upload Photos—With No Limits
Now go straight ahead and upload your photos. Click the Upload Photos button at the top right to show a screen for uploading photos from your computer. Use the right-hand panel to name the album and choose the folder to upload it to. Likewise, use this panel if desired to restrict visitor access to the album via password protection, the removal of the Download button, etc. 
TIP: Be cautious when working with pictures that are not meant for the public. Carefully check which albums are hidden and/or password-protected.
You can easily upload photos from inside of Zoner Photo Studio X. Or directly Export them into an album on Zonerama after you finish your edits.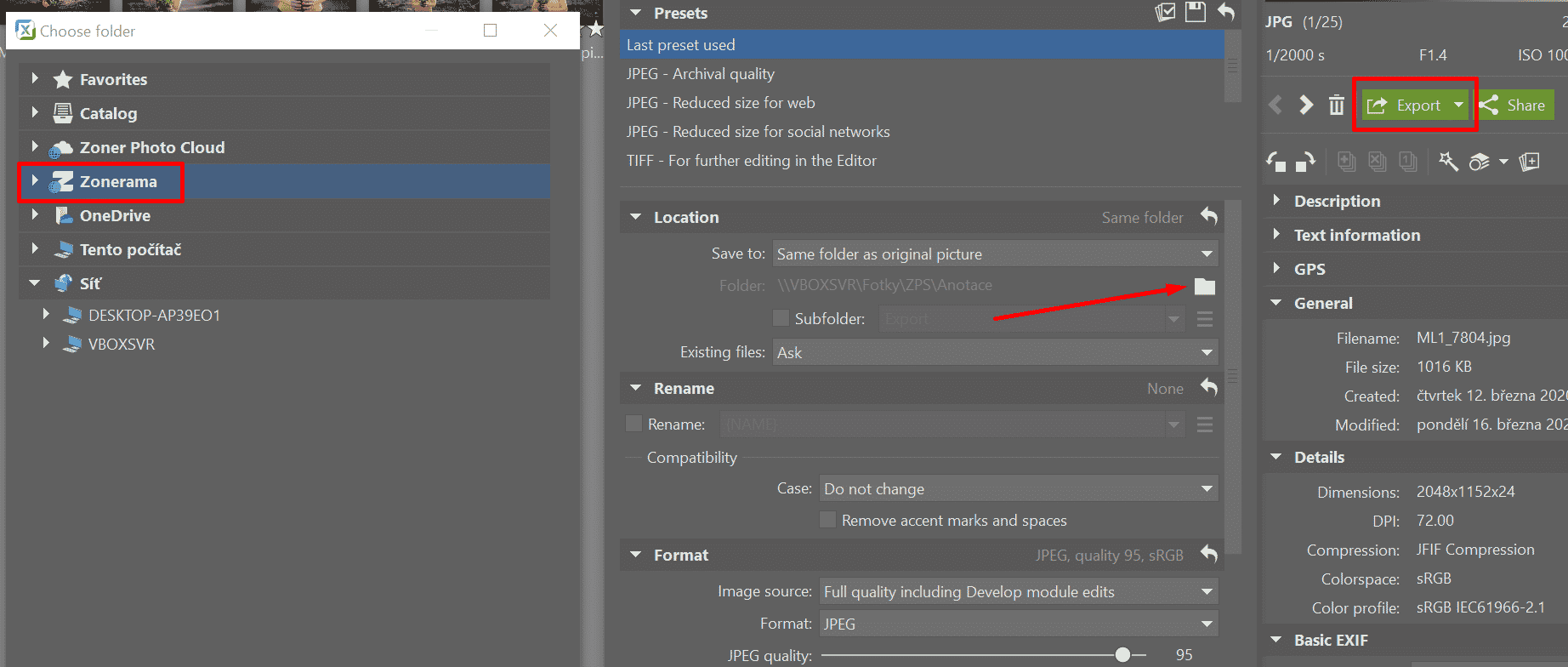 TIP: You can newly also export photos from Zoner Photo Studio X into subfolders.
Add Some Folders
Your gallery starts out with two folders: Public and Hidden Albums. To keep your albums well-organized, add some other folders. Click the "+" button to reach the screen for adding a new folder. Use its controls to make the album public or hidden, and optionally to password-protect it. 
Adjust How Your Pages Look
The first thing visitors to your gallery will see is a strip of cover photos streaming by. This strip uses your most recently published photos by default, but you can click Change Cover Photos to show off some of your most interesting photos instead.
You can also add a brief intro text to your gallery by clicking Change Gallery Description (the pencil icon). 
Share Your Albums 
When you open up an album, at the top right, next to the button for downloading the whole album, there is a Share button. 
There are several options here for sharing via social networks, email, etc. You'll likely most often be using the Link option. 
When sharing via a link, you have several options for fine-tuning how the link works. For example, you can set which photo a user will see first, or limit how long the link will work, if you only want to show someone photos for a limited time. After clicking Copy to Clipboard and Save, just switch to the email or chat where you want to share the link and press Ctrl+V. 
To easily review and manage your sent links, click the sharing button and then click Link Management. The link manager shows you what links you've sent and how many times users have viewed and downloaded them. Use the icons on the right to password-protect a link or set a time limit on it. 
Enjoy Unlimited Galleries for Your Photos
Set up a Zonerama account and get unlimited space for your photos. Then just download Zoner Photo Studio X, and you'll have a better way to bring pictures into your gallery.