ZPS X wins a TIPA World Award, making it officially the best photo editor in the world!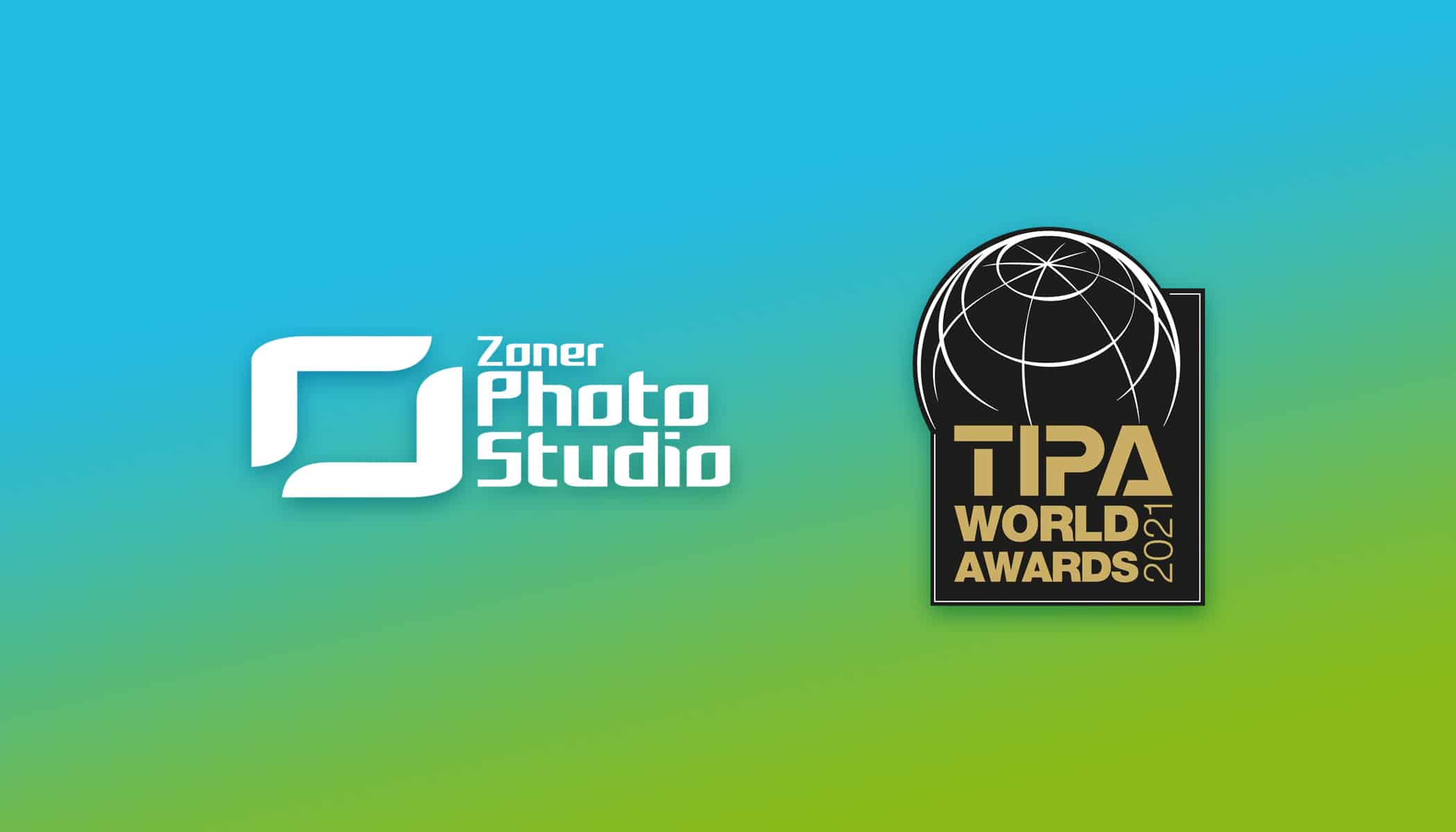 A prestigious award from the TIPA World Awards is making its way to Brno, Czech Republic! Zoner Photo Studio X stood out among the global competition to earn a TIPA World Award for Best Imaging Software.
If you use Zoner Photo Studio X, you can be even more confident in the decision you've made. The TIPA Association, which is composed of 25 of the leading photography magazines, has just awarded ZPS X its prize for Best Imaging Software for 2021. 
What is TIPA?
The Technical Image Press Association (TIPA) is one of the key players in the global photography industry. Each year it awards some of the most coveted photography awards for the best products in the photography industry. However, their contributions don't end with giving out awards. TIPA is regarded as an authority and its presence is respected by the biggest players in the photography market.
What makes ZPS X the best?
TIPA's praise for Zoner Photo Studio X is mainly directed at the wide scope of products and services Zoner Photo Studio X offers in addition to its user friendliness. TIPA members especially liked that ZPS X covers the entire photographic workflow and includes a number of indispensable tools and editing options in an interface that is easy to use and user friendly, all at great value for the cost. ZPS X also received honors for its range of services. In addition to the photo editor, the user also gets cloud storage space and the option to make full use of the Zonerama photo gallery. 
"Receiving this award is a great honor, but more than anything, it's proof that Zoner Photo Studio X can compete alongside its more world-renowned competitors. This is soon to be confirmed by the upcoming fall update, for which we are preparing new and exciting changes."
Michal Prouza, head of software division for ZONER software, developer of ZPS X.
What does it all mean? 
This award means that the development of Zoner Photo Studio X was and continues to be the right decision. It is proof that we are moving in the right direction and that we are able to offer our users solutions for working with their photography that can hold its ground even with stiff international competition.
There is no need to worry that receiving this award will make us complacent. We will continue to work hard to develop and bring you improvements that move Zoner Photo Studio X forward.  
Want to see what the best photo editor in the world looks like? Download Zoner Photo Studio X free for 7 days and see for yourself!