Use the New Features in the ZPS Collage Tool to Create Better Collages Faster Than Ever
Often a series of photos can illustrate a situation better than a photo could on its own. But sometimes it's impractical to present a whole series of photos in separate pictures. That's when it's best to create a collage and show everything important all at once. We've recently improved the Collage tool in Zoner Photo Studio X, enhancing it with new features that will help you handle the whole job easily and get great results.
To start creating a collage, click Collage in the Create module in Zoner Photo Studio. You don't have to select all the photos you'll be using in advance. You can also add them to the template later on.
Set the Collage's Size
First set the collage's dimensions. You'll find several presets here that make the job easier. If you care more about keeping the collage's individual photos untouched than about its overall dimensions, use the Content-aware option. With this option on, its final size automatically adapts to your photos so that they fit it as well as possible, while leaving them all uncropped.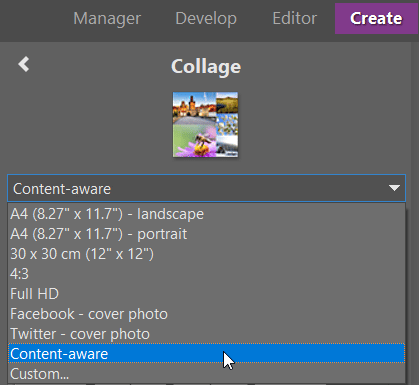 Choose a Template
Before choosing a particular template, decide whether you'll be using Fit Template to Photos or Fit Template to Format. Using the Content-aware template along with Fit Template to Photos can be a very practical choice. If you're using a fixed collage size, the Fit Template to Format option makes more sense. Choose a particular template based on the number of photos. 
If you choose a fixed template size, but you turn on Fit Template to Photos, keep in mind that this option will likely produce blank areas on the sides of the final collage, or at its top and bottom.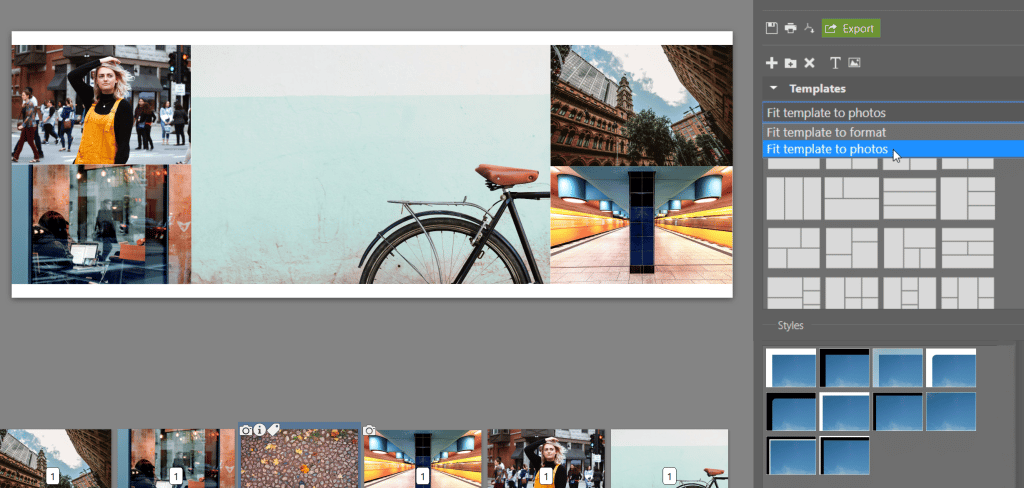 Arrange the Photos 
Drag and drop photos into specific fields of the collage from the Filmstrip at the bottom. The Filmstrip shows photos from the current folder, but you don't have to limit yourself to just one folder, of course. You can use the Navigator—the left panel—to show any folder on your computer.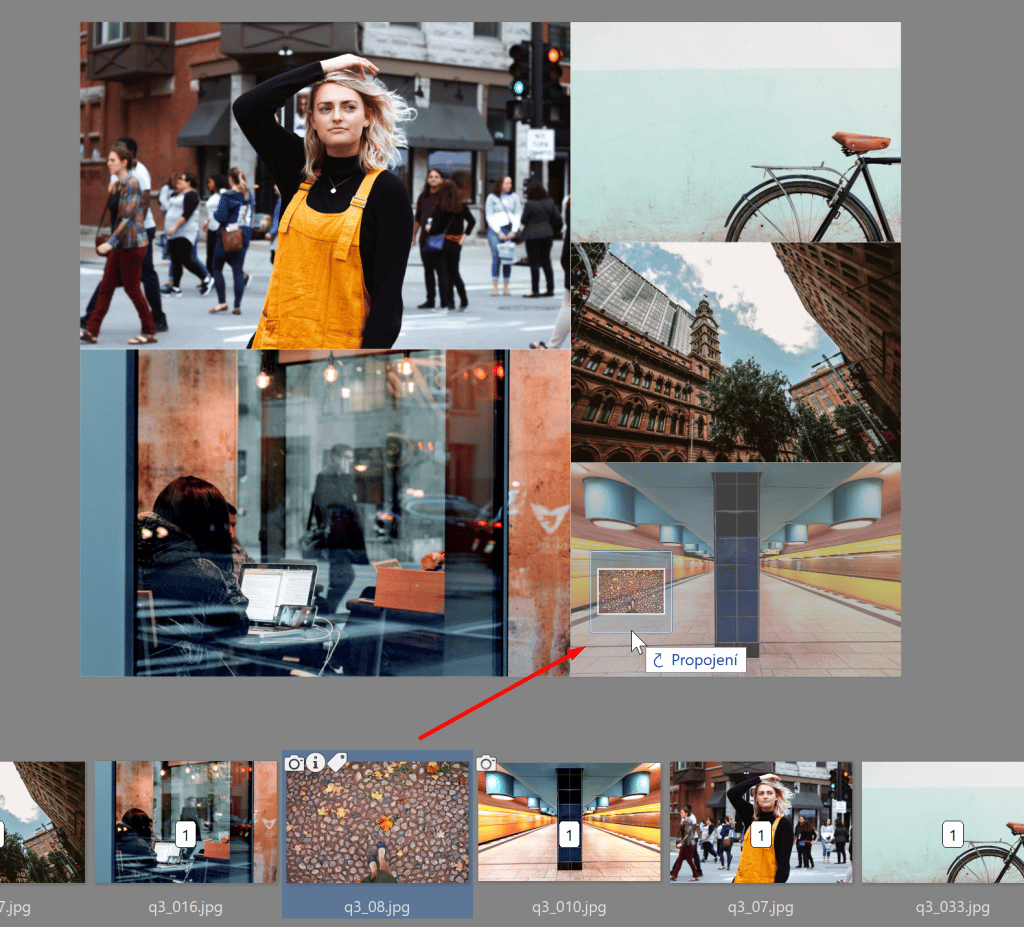 Set How the Photos Will be Cropped
Click a photo in a collage to see tools for cropping it, rotating it, deleting it, etc.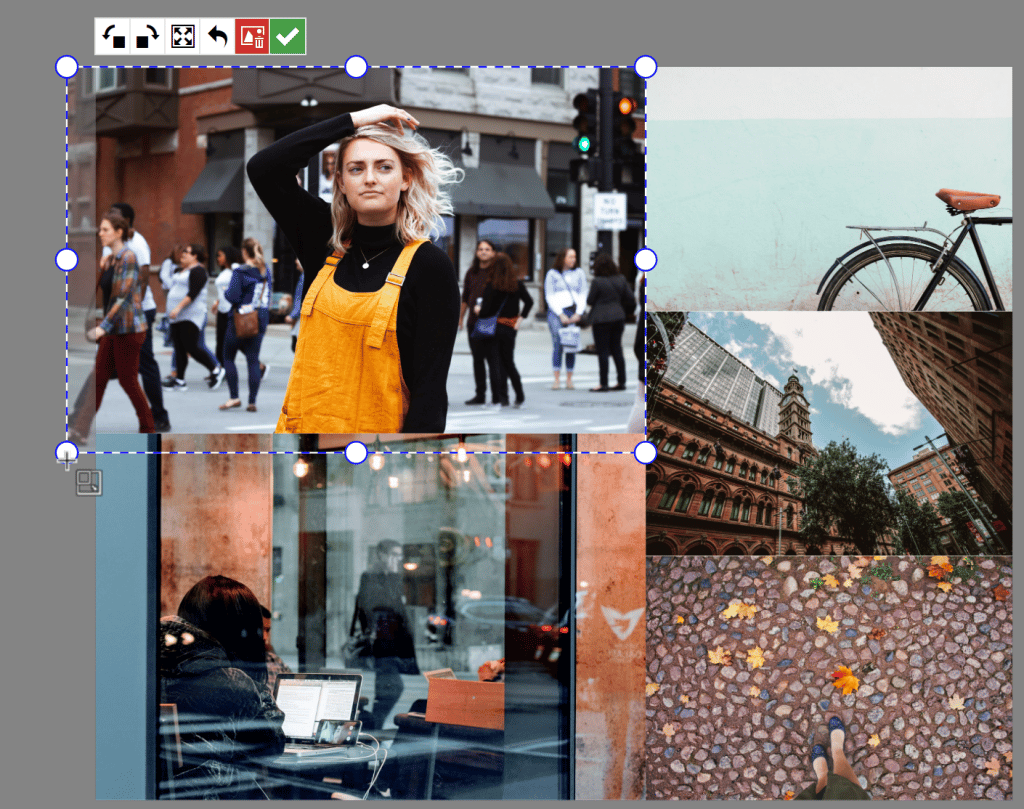 You can shift the borders between the photos in a collage, to give some of them more space and some of them less. This can help you fit a collage to the sizes and shapes of your photos even better than you could with just Fit Template to Photos. This only works with you are in Fit Template to Format mode, however, because this is the only mode where photos' aspect ratios can be adjusted manually.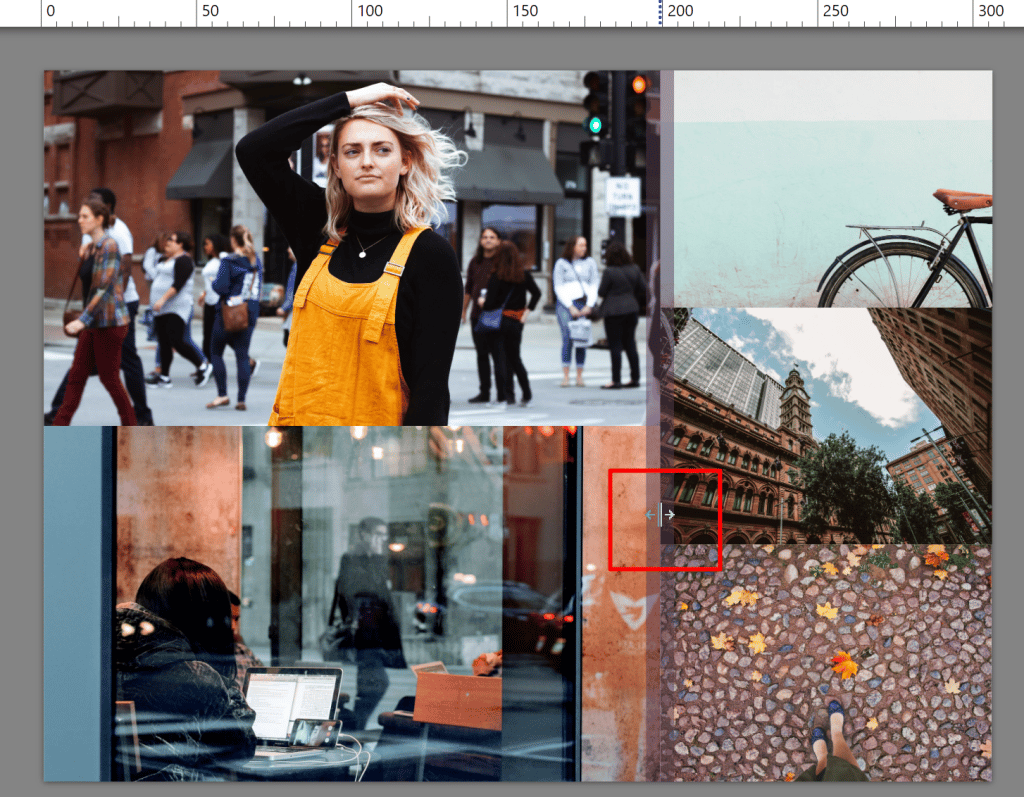 Give Styles a Try
You can also add various frames to a collage. Or use Paper Settings to change the width and color of its inside and outside frames.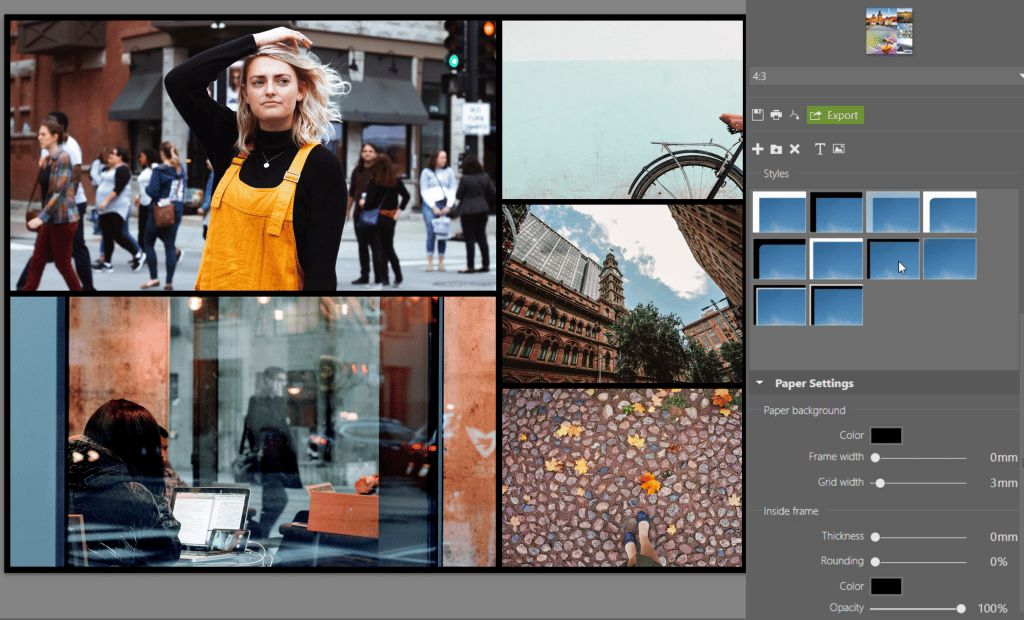 Add Some "Template-free" Photos or Text
The right panel also offers tools for adding text and "extra" photos unrestricted by a collage's template. Just select a photo in the Filmstrip and click the Place Image icon on the right. This adds that picture to the collage and shows several controls for working with it. Out of these controls, there are two—Crop and Move—that can't both be active at once Either you're moving the photo within its cropping frame or moving that frame around the collage.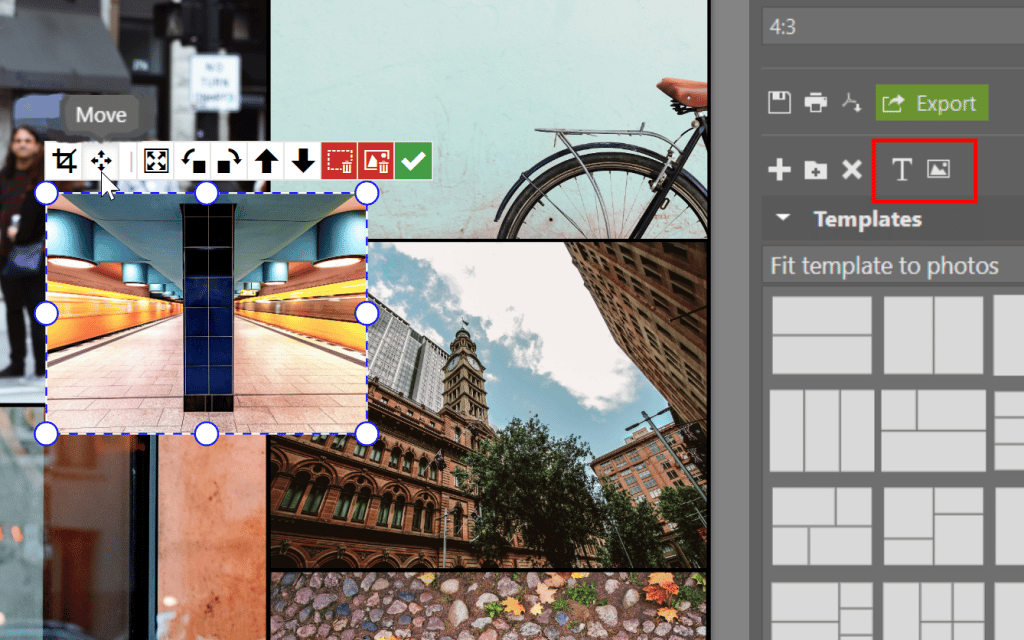 To add text to a collage, click Place Text. This displays text tools on the right; use them to write the text and set its location, size, and font.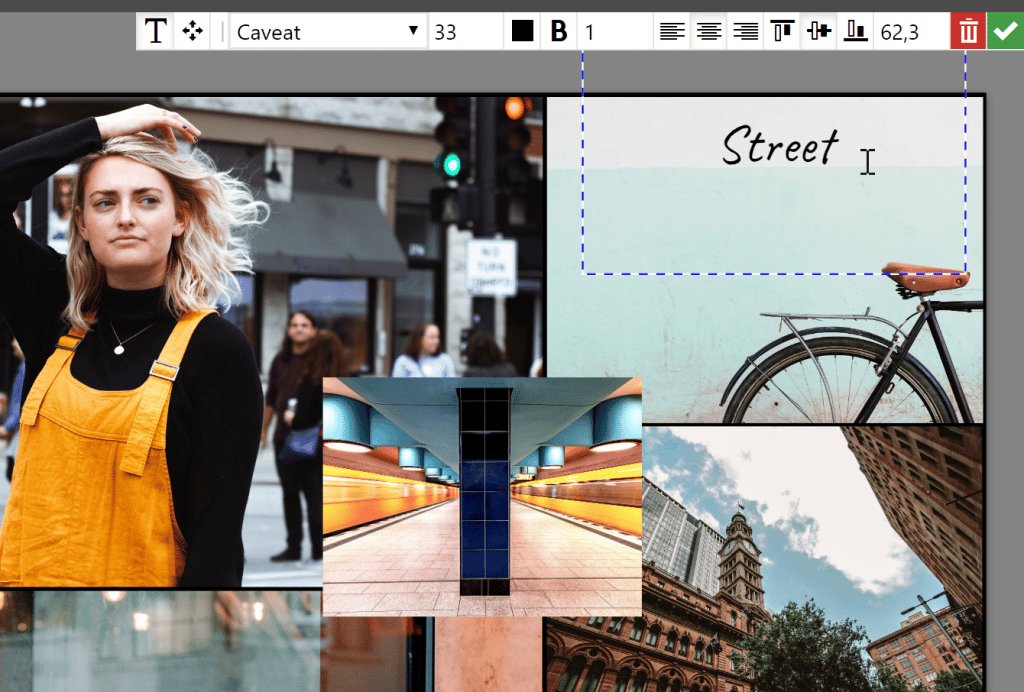 Now Try It Yourself
Download Zoner Photo Studio X, try it 30 days for free, and create your own original collage.