Learn to Photograph Buildings Old and New: 10 Tips for Architectural Photography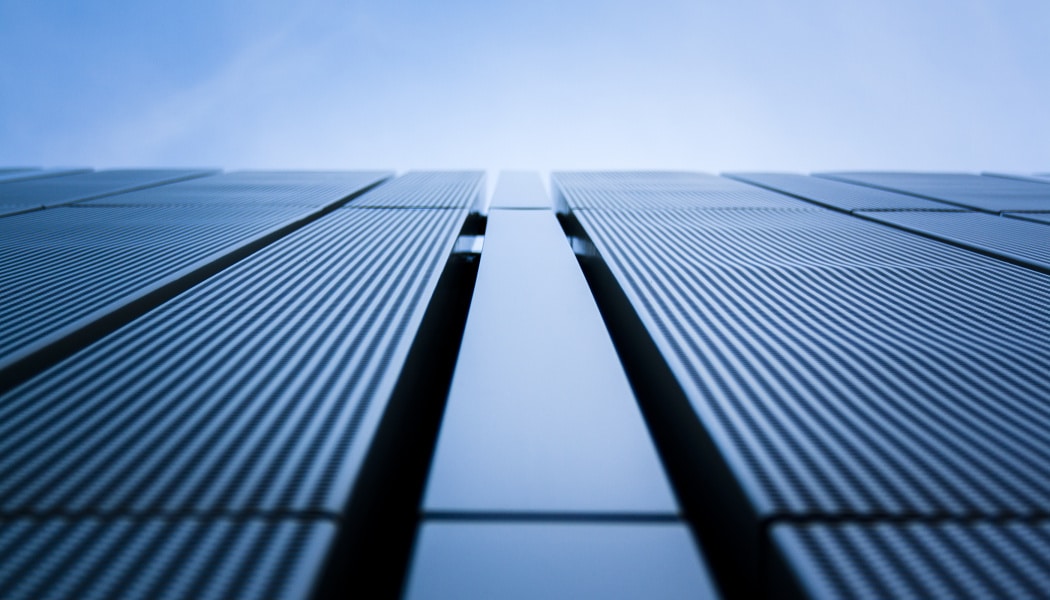 Architecture comes in countless forms—from medieval castles to modern office complexes. And you have to take your pictures differently for each of these if you want to capture their monumentality, dynamics, and interesting details. Our tips on how to photograph different types of architecture will help here.
You can find architecture of one kind or another on nearly every corner. You can find your pleasure in buildings old or new, as well as manufacturing and even office structures. But every type of building needs to be photographed a little differently. Perhaps a different composition, perhaps different light conditions.
Simple Is Best for Photographing Historical Buildings
Cathedrals, castles, mansions and other old buildings shine in their majesty, which has endured the ages. You can't go wrong by going for a photo with a simple and balanced composition of a building in full and in all of its beauty.
Also, when you're photographing historical architecture, try to avoid all highly visible modern elements—neighboring buildings, as well as streetlights. That will give you a timeless look. If you can't avoid including them in the shot itself, try retouching them away later in Zoner Photo Studio.
Historical landmarks are best suited by the soft light of the morning or evening. Also, early in the morning you don't have to worry about crowds of tourists.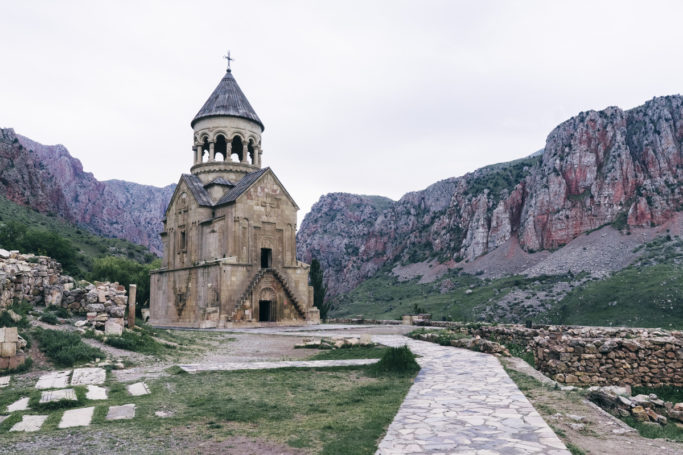 Photographing Modern Architecture: Minimalism Heaven
Modern buildings with their geometric forms, clear lines, and frequently austere looks demand quite a different approach. Here you can focus more on the buildings' shape, symmetry, curves, and details. Modern architecture is also heaven for devotees of minimalistic photography.
While photographers normally try to avoid direct sunlight, for modern architecture it can be a useful aid. Give it a try and explore how high contrast and hard light can underscore these structures' formal nature and your photographs' graphical character.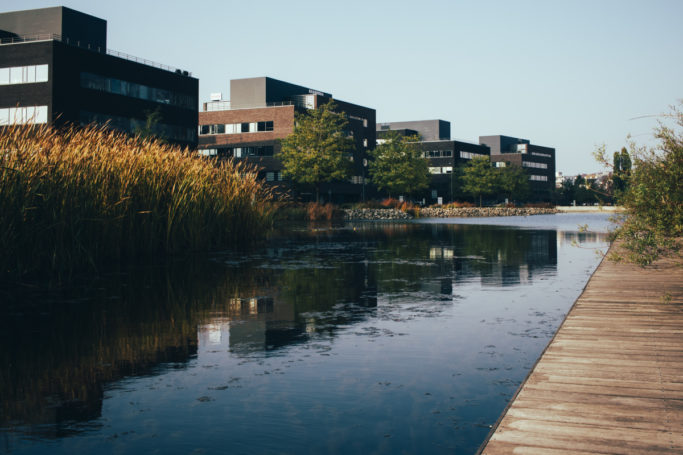 Industrial Buildings Offer Structure and Abstraction
Factory halls, goods stations, and ports are hardly the prettiest parts of cities and landscapes, but many a photographer has fallen in love with such spaces. You can find a wealth of room for abstraction among their jumbles of metal pipes and constructions. Take note of the structures they form and the textures of their surfaces. To keep the structures and textures highly visible, use a high f-stop.
Also useful are overall shots that show off how massive these structures are, how they fit into the landscape, and how they affect the surrounding environment. You can get an appropriate atmosphere for these pictures in gloomy weather, and you can also get interesting results under nighttime lighting.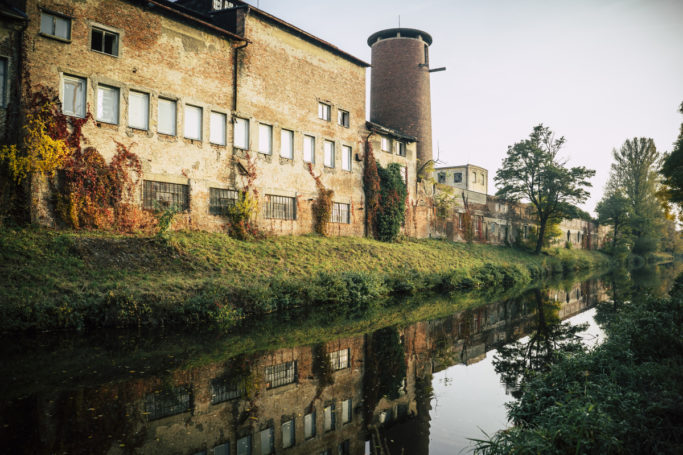 Photographing Other Types of Architecture
Don't just look to buildings. Bridges, lighthouses, lookout towers, subway stops and trams are equally interesting objects. Reach for your wide-angle lenses and seek angles at which nobody ordinarily views these buildings.
Don't Forget to Photograph Interiors
Once you've photographed a building from the outside, take a look inside as well. Many interesting views may be hidden there as well.
Concentrate on the light coming in from outside, and on how it lights the spaces. Take a tripod—especially for historical buildings, where interior lighting conditions tend to be poor. A wide-angle lens is also useful; it will still take in a large area even in small rooms.
Several floors of stairs spiralling down towards you can also be a rewarding subject.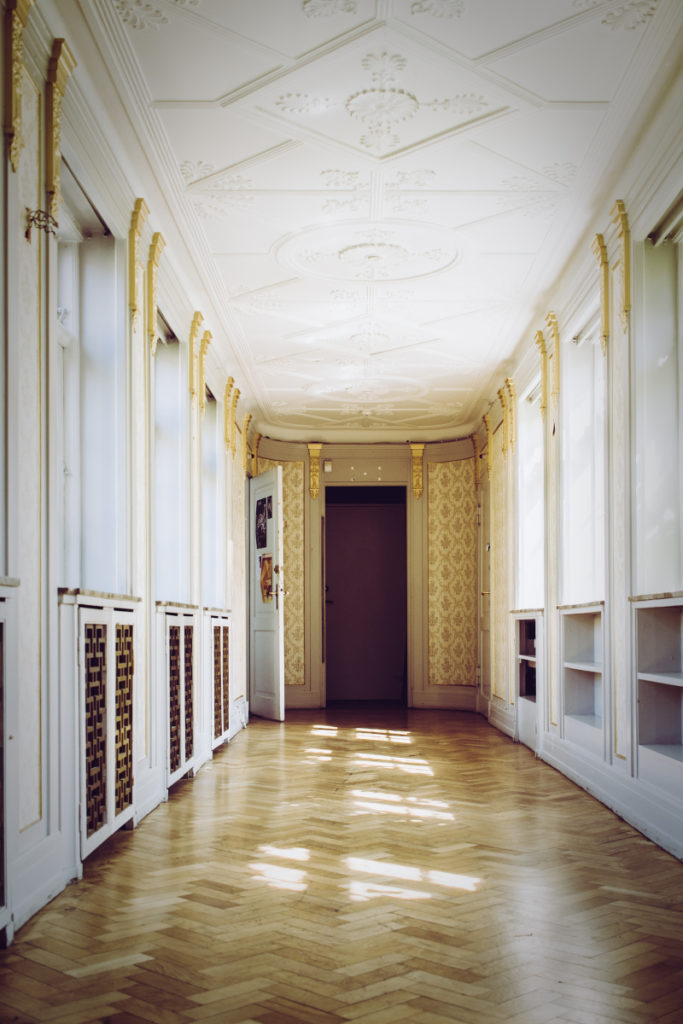 Keep Details in Mind When Photographing Architecture
Even though you usually want to photograph buildings as a whole, don't forget to also seek out smaller crops and close-ups. These can be things like ornaments and statues on old buildings, interestingly flaked-away plaster, or patterns formed by regularly repeating architectural elements, e.g. identical windows.
If you don't have direct access to the building, or if it's too large, you can also use a telephoto lens for this kind of photography.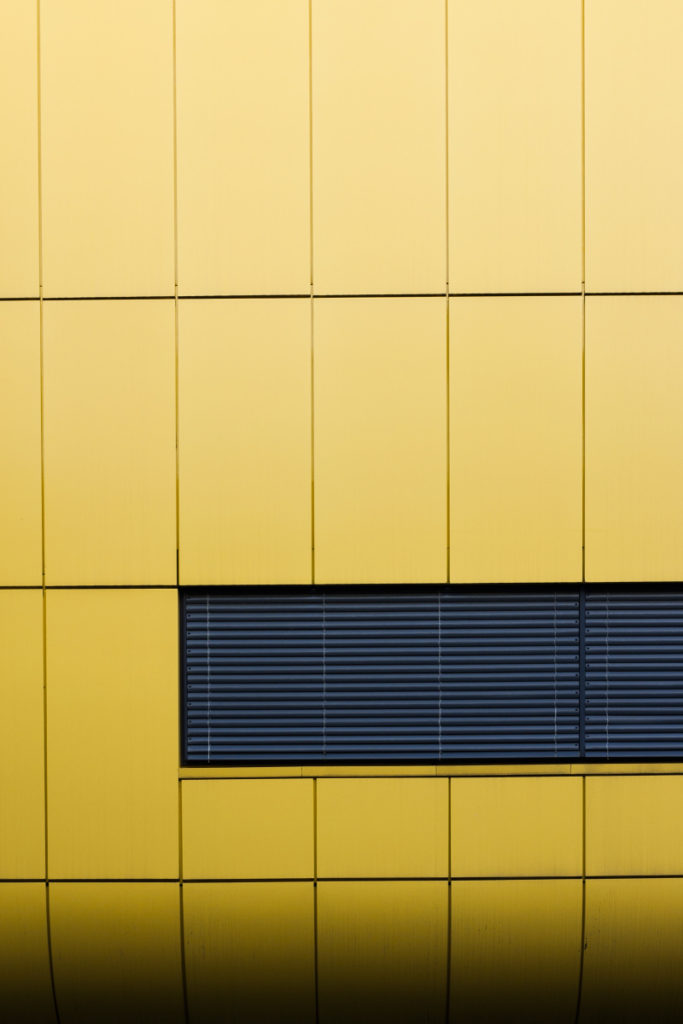 Learn to Utilize Light
Work with light is a basic structural element in architecture. The relationship between architecture and light is covered e.g. in the work of the Japanese architect Tadao Andó.
So don't forget about light in your photography either. Determine who designed the given structure and seek out what their intentions were and what role light should play in the building. You can then also attune the time of day of your shoot to that.
It will also help if you visit the building at multiple times of day. Then you can see for yourself what light makes it look best. You may even find that you get the most impressive pictures of certain buildings under artificial lighting at night.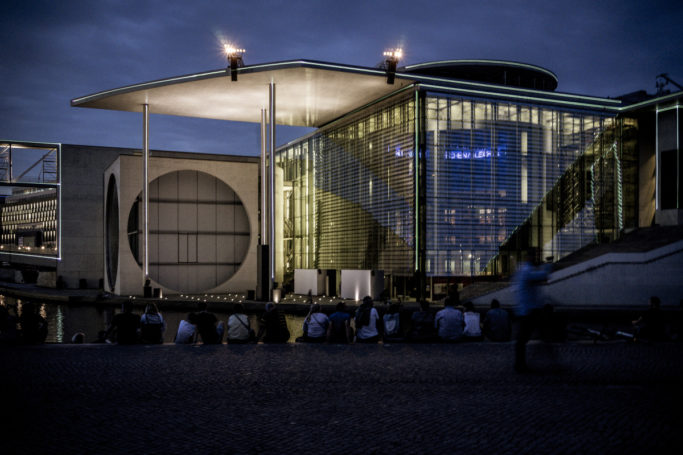 Seek Rhythm When Photographing Architecture
You can't go wrong by sticking to classical composition rules like the Golden Crop and the Rule of Thirds. But for many buildings, you'll notice that their construction and the arrangement of the elements in them have a certain rhythm.
Just find the right angle to underscore this rhythm, and you've got yourself an impressive photo. Often the rhythm lies in the interspersing of parallel lines or the arrangement of arches.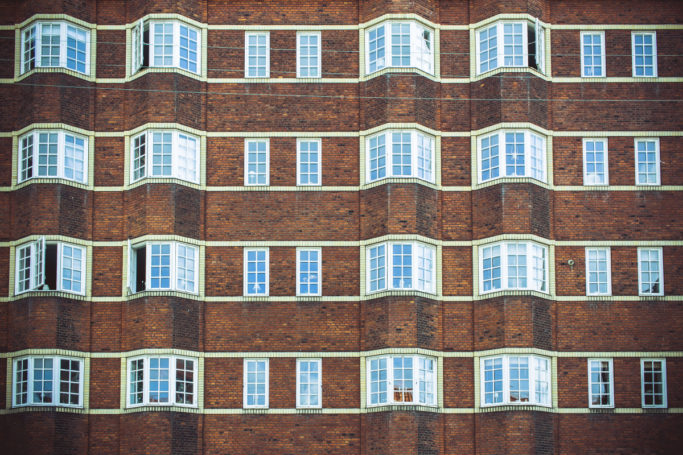 Look Up, Look Down
One time-tested way to photograph structures in a captivating way is to look down from above or vice versa. After all, we normally look at buildings from straight ahead and try to take them in in full. Thus for an interesting picture, it's often enough to step up to the foot of the building and look up. Or to walk up a few flights of stairs and enjoy the view from the top.
Perspective perceived from below, supported with a wide-angle lens, can capture a building's massiveness and height quite well. So overall you're offering your audience an untraditional view that they may not have seen before.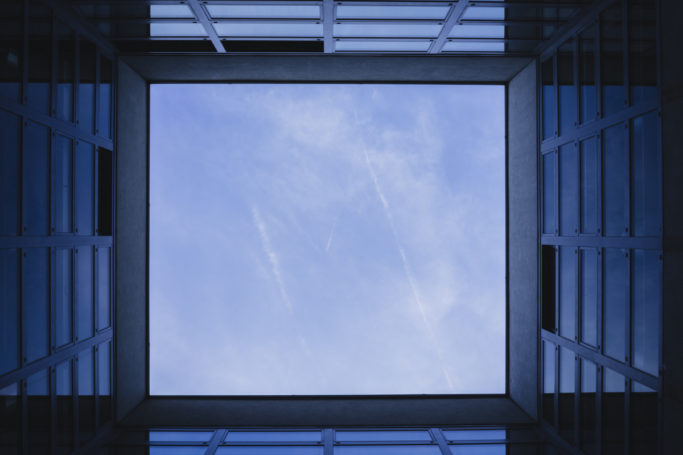 4 Ways to Get the Right Perspective
One of the most frequent problems in architectural photography lies in buildings' vertical lines. You're often forced to use a perspective that makes them visually converge, and thus makes the building look like it's falling backwards. You'll run into this for example when photographing tall buildings from close up. There are several ways to avoid it, or at least remedy it.
The simplest solution is to go back several steps, or meters, away from the building. That reduces this effect.

Try to also find a place high up from which you can point your lens towards the building at the most perpendicular angle possible.

If you're serious about architectural photography, you can also buy a tilt-shift lens, which is capable of repairing this deformation.

But if you still can't prevent converging lines when you're taking your pictures, repair them later in

Zoner Photo Studio

. Its Develop module will help you out through the

Straighten Lines tool

.

Good Gear for Architectural Photography
There's a lot of gear that you "should" always have available for architectural photography:
a tripod for taking pictures at night and under bad light conditions,

a wide-angle lens,

a tilt-shift lens for correcting converging lines (these are expensive, however),

polarizing filters for richer colors,

ND filters for long exposures

and many other things as well!
But don't worry if something from this list isn't in your kit. If you want to get started, it's enough to just head out and experiment. Over time you'll find what your current equipment is good for and how you can get nice pictures without replacing it.