6 Composition Mistakes You'll Never Have to Make Again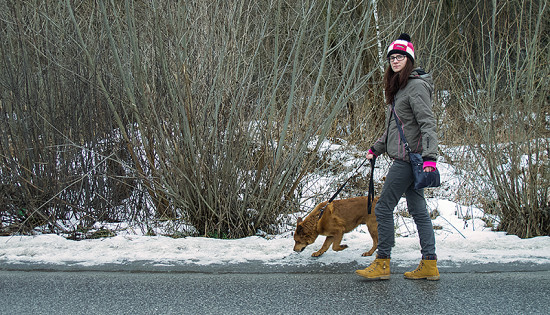 Anyone who's ever taken a picture-taking device into their hands and pressed the trigger has composed a photo. And that's true no matter whether the photo shows a landscape, the photographer's family, or a dog. Now the question is: are they composing well?
Practically everybody out there is taking at least a few pictures these days, no matter whether it's with a camera, a cell phone, a tablet, or another device. These photos are then pouring onto our social networks. And the people in them are carefully tagged, and yet meanwhile they're often also robbed of their ankles or hair, or have stop signs, tree branches, etc. growing from their heads. These are all basic composition mistakes. And today I'll help make sure you never have to make them again.
Let's Do Composition
It's important, because good composition means a better impression on your audience. It means more viewer involvement in the picture's events, or a more realistic scene. In short, it makes photos say more, and look better and more professional. Bad composition does the opposite. And that's worth avoiding!
In this article, we won't bore you with technical data or camera settings. Instead, we'll bring you insight into your viewfinder, no matter if it's on a DSLR, a compact, or a cell phone.
Actually—What Is Composition?
Here's one definition: "The arrangement of and connections between the shapes shown in the frame of a picture." Stated simply and clearly: it's the view provided of the photo's main subject, and its placement in this or that part of the photo.
You'll also see composition in museum art, on advertising posters, and of course in other people's photos. Composition is one of a photographer's most important tools. It's much more important than perfect sharpness, white balance, contrast, or technical quality. Before discussing what to avoid, here are a few key concepts in composition. Most of them are things not to avoid:
Filling the frame – using the whole space of the photo to express its main subject.
Center composition – placing the main subject in the center. This is used in architecture and portrait photography; for other types, it can be inappropriate.
The rule of thirds – with a wink and a nod, we can also call this the Golden Ratio (though it's not). Here instead of center composition, important elements are placed roughly on the intersections of imaginary lines dividing the picture into thirds.
Diagonals – these lines, often led through the above-mentioned intersections, make a picture more dynamic.
Framing the picture – using a natural "frame" in the scene to frame its main subject.
Rhythm – capturing repeating elements. This works great with diagonals.
Guidelines – lines in the scene that guide the viewer's eyes (often this is a road, a river, a fence, etc.).
Structure – expressing the surfaces of objects.
The Most Common Composition Mistakes
1) Unwisely Using Center Composition
This is a mistake made by almost everyone who has ever held a camera in their hand. In short it's about just picking up the camera, setting up a composition with "really great centering" of the main subject, and taking a picture. The subject may indeed be dead-center, but that's no help. If the picture's subject is right in the middle of the shot, your audience doesn't relate it as well to the rest of the picture, and they can get lost in it.
There's an easy cure: start applying the Rule of Thirds—place the subject on one of the intersections between the imaginary lines dividing the picture into thirds.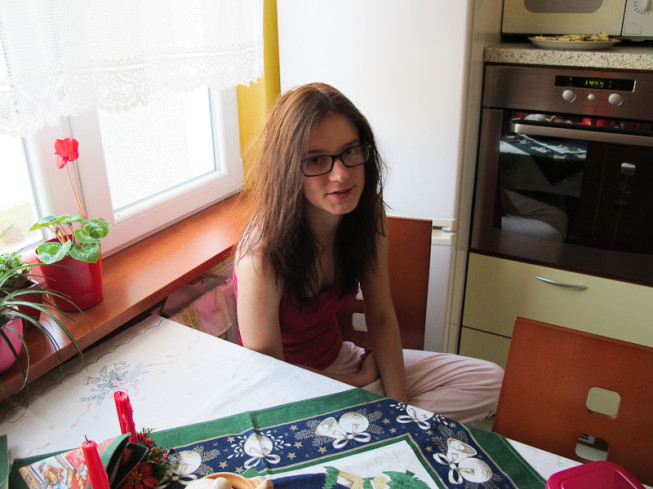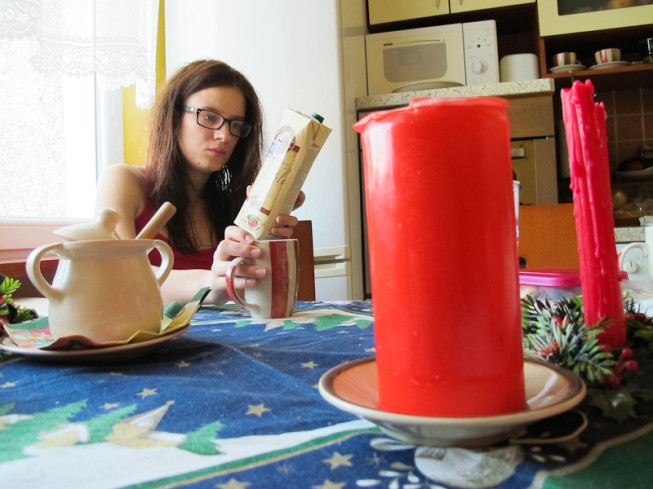 2) Laziness
Another photo composition mistake is laziness. (Or at least, I'm too lazy to call it anything else.) We're all sometimes too lazy to stand when we're sitting or crouch when we're standing, let alone kneeling or lying into grass.
If you refuse to move before shooting, it may happen that the subject won't completely fit in the scene due to your not moving a few steps back or sideways. Your friend may be missing their ankles, or the top of their head. Or they may be whole, but slammed up against the edge of the photo uncomfortably. This mistake too is easy to avoid. Learn to respect the principle of shooting from eye level, and that not just your subject can move—you can move too.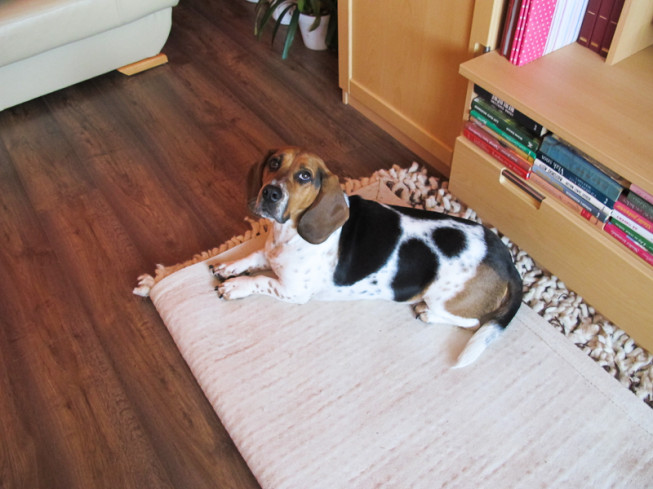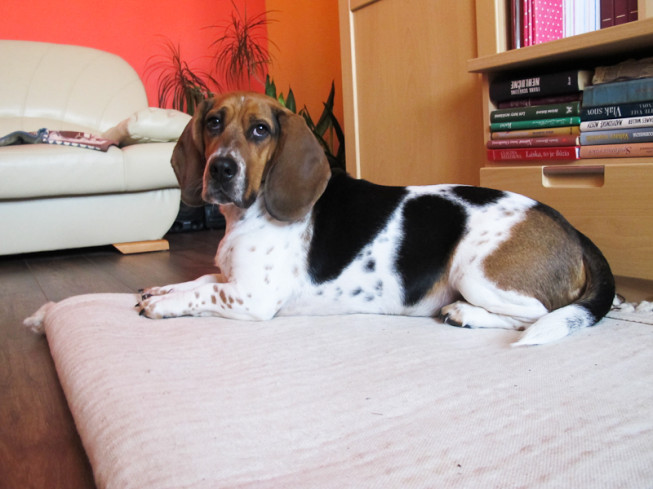 3) Bad Focus
A small, but frequently occurring mistake. This happens when the subject is put out of focus, sometimes with "help" from the lens, which decides to focus on something else in front or behind. Focus on the right thing to make sure you're emphasizing the subject and with it the thing you want to say. Take more than one picture if you have to. There's plenty of room on the card, and pictures can always be erased.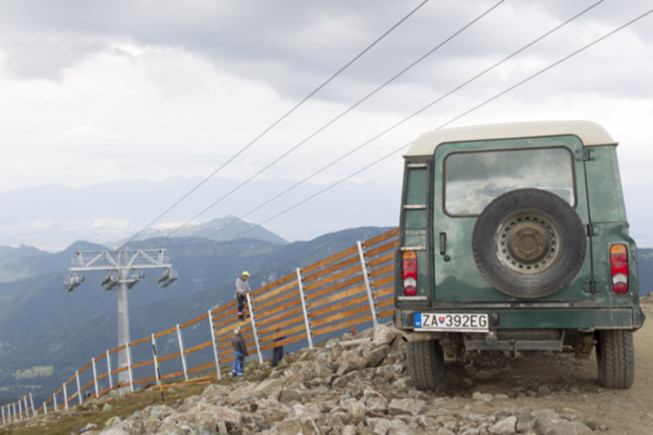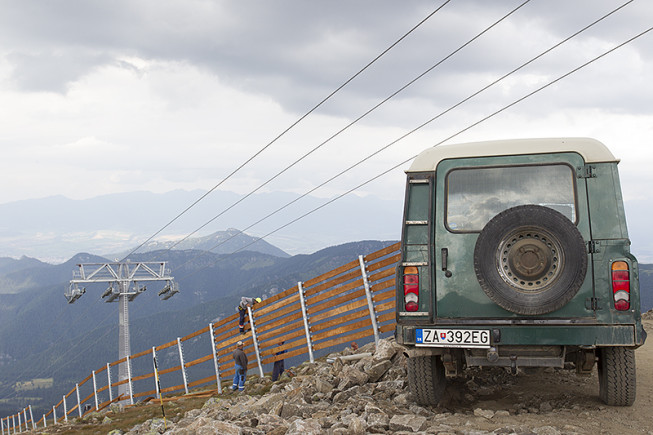 4) Outgrowths and Mergings
In photos with this mistake, something seems to be sticking or growing out of the picture's main subject. It's a small matter, but it doesn't look good. Generally this happens due to inattention. It's certainly not pleasant when a lamp post is growing out of a portrait subject's head, or a branch is covering part of his face. Often it's enough to move the camera to the side and the "outgrowth" is gone—either outside the subject or behind it.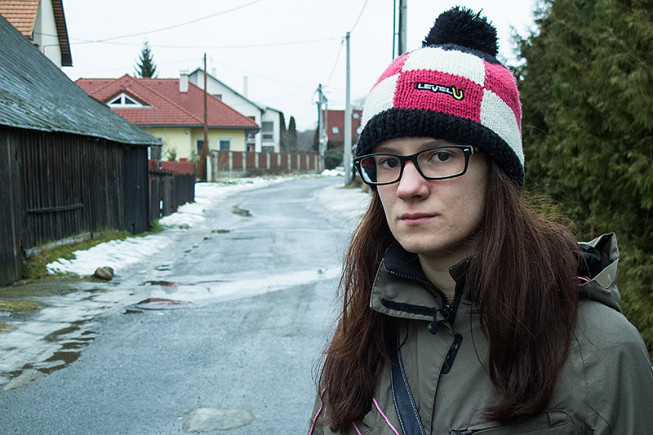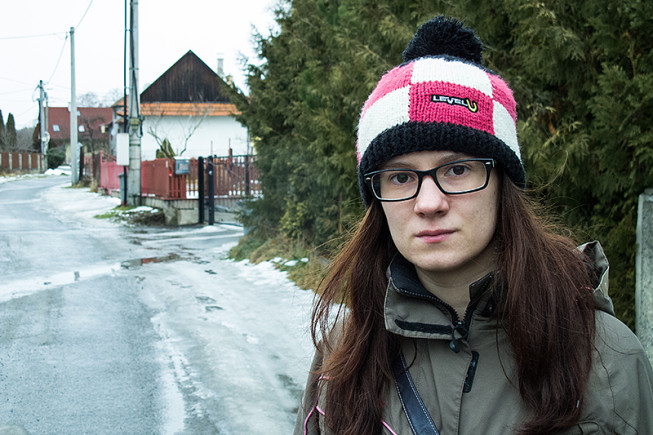 5) Falling off the Edge
This is a bit of a non-beginner's mistake. It tends to happen once you start trying to apply the Rule of Thirds. In this mistake, the object seems to "aim" outside the frame of the shot, via either its movement, its eyes, or its focus. And that's not good. The audience can't know what the subject is looking at, or what's next. To avoid this, just move the subject to the other third of the photograph, so as to leave room in the direction of their movement or point of view.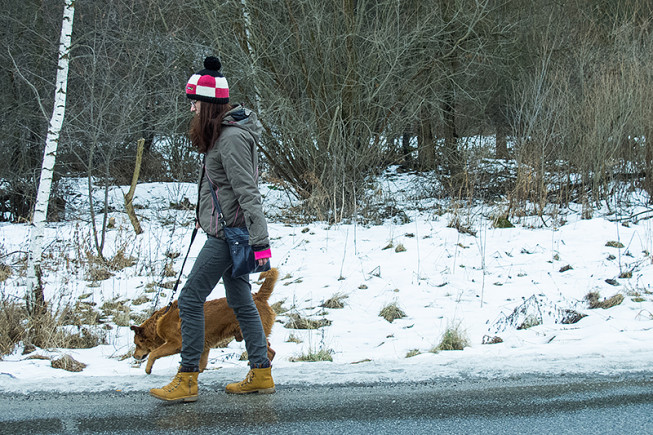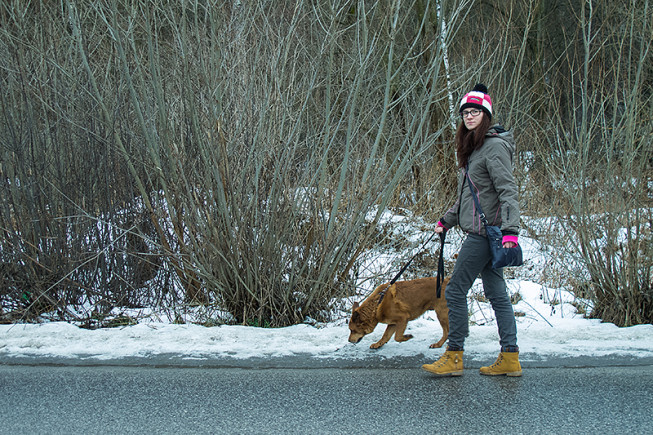 6) Tilted Pictures
A tilt towards one side tends to be more visible in landscape and architecture photos than with people, but it's worth avoiding in every photographic discipline. Keep the trees standing straight, the shorelines level, the walls standing tall and so on. Otherwise it feels wrong—real water is almost always level, and real buildings and trees don't fall off to the side. To make this easier, use a tripod with a water level or a camera that shows a level in its electronic "viewfinder."
You Can Start Simple
Remember these do's and avoid the don'ts, and you'll take your photography to the next level. Before you press the trigger, try to keep in mind what you want the photo to say and whether your audience will understand it. Base your approach to composition on that.
As we said above, you can avoid some of these mistakes using the viewfinder grid. You can also use a focusing screen if available. A tripod is also a great tool. Used right, it helps eliminate more than a few photographic missteps. If you have the time and the space, definitely use it.
Nobody was born educated; it's a matter of practice, patience, and above all desire. The good news is, getting better pictures doesn't require you to learn all your equipment's functions or technical specs, or to use complicated computer editors. Especially at the start, you need just one little thing: avoiding key mistakes.