A special spring update for ZPS X! Easier work with photo books – and better final products.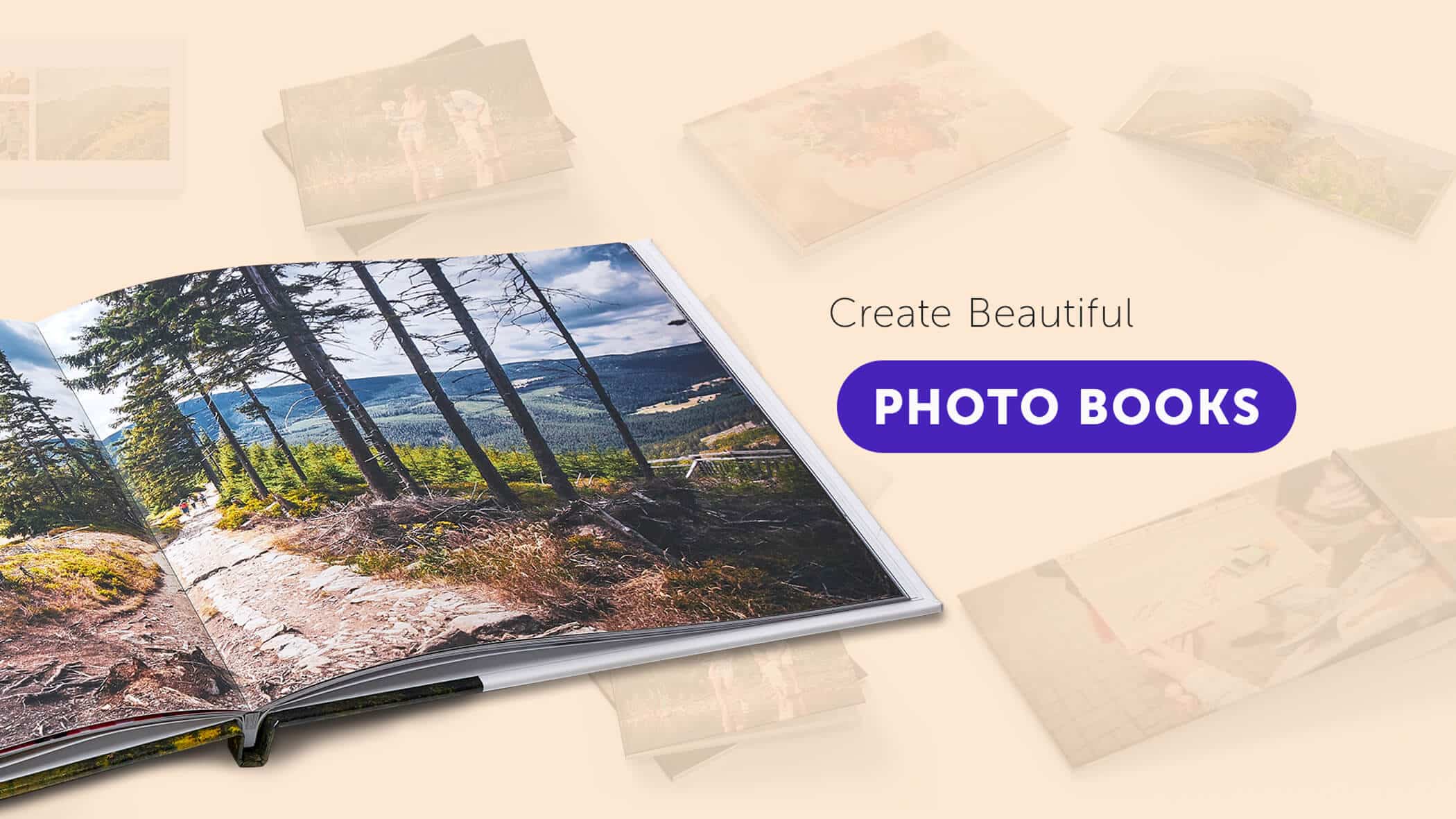 Even though it's just been a couple of weeks since the big spring update to Zoner Photo Studio X, we're bringing you a whole new bundle of improvements! This time around, we've focused on our tool for creating a popular photo product—photo books. In the latest version of ZPS X, you can create photo books much more quickly and conveniently and can freely have even several of them in progress at once. You can newly also order books in premium HD quality. Read up on what's new.
When improving our tools for creating photo books, we constantly stayed laser-focused on the most important thing—for all of the steps to be intuitive, user-friendly, and directed towards a high-quality, tasteful result. That is: a photo book that you'll always be glad to browse through both alone and with your family or friends. 
Templates That Adapt to Your Needs
How do you get started? Simply drag the photos you want on a given two-page spread up from the Filmstrip. Zoner Photo Studio X automatically offers you a suitable Page Layout based on how many pictures there are. All you have to do is choose one you like and fine-tune the positioning of the individual photos. The page layout matches you, and not vice-versa.
TIP: Some of the Page Layouts include text boxes. If you want to also have text in your photo book, you'll definitely find them useful.
You also have predefined color templates to choose from that we've created with a special view to ensuring their colors are a perfect fit for each other. All your have to do is choose the color combination that best captures your photos' mood. Want to choose your own colors? That's not a problem at all either.
Naturally you can also choose fitting frames for the photos you've added. Try out a variety of styles, and you'll definitely find one that's a great fit for your book. Choose your frames well, and the photos in your book will have just the right touch!
Want to shape your book all by yourself? 
If assembling a photo book using templates doesn't suit you, you don't have to use that route at all. You can create your photo book completely on your own; we put no limits at all on your imagination. And we also count on your wanting to take advantage of both approaches—whipping together a foundation from our templates, and then manually adding as many photos as you want, wherever you want. And not just photos. You can manually add text boxes too.
Automatic Saving and Improved Work with Projects
All of the projects in the Create module are now clearly organized. You can also rename and duplicate them however you want and easily create a new project by clicking the New Project button. 
Any changes that you make to a project are now saved automatically. Now you think about your work instead of worrying about saving. Even after leaving a project, you can still go back and undo changes to it. So if you've already left a project and now you have second thoughts about your changes, don't worry, you can take them back.
Now in HD Quality Too!
You can choose from three formats (A4 portrait, A4 landscape, and square 20 x 20 cm) and choose the processing quality as well. You can newly choose both standard quality and premium HD quality. If you choose this variant, you can look forward to not only better print quality, but a special flat binding as well. This new processing quality has let us significantly flatten the folds between pages, and so you can feel free to fill in a whole two-page spread with a single photo and don't have to worry about a loss of quality. The quality loss is minimized by the flat binding.
The HD versions of photo books are also more resistant against scratches, water, etc., and fingerprints are far less visible on them.
Other Minor Improvements to Zoner Photo Studio X
The

Manager

module has gained a practical new feature for hinting when you're filling in keywords. It will save you some time. 

We've also enriched the file sorting (

Sort by…

) with the option to hide folders. You can either hide them completely, or only show them in folders that don't contain pictures. These options can make your work more intuitive. 

We've also sped up the saving of TIFF files' metadata.