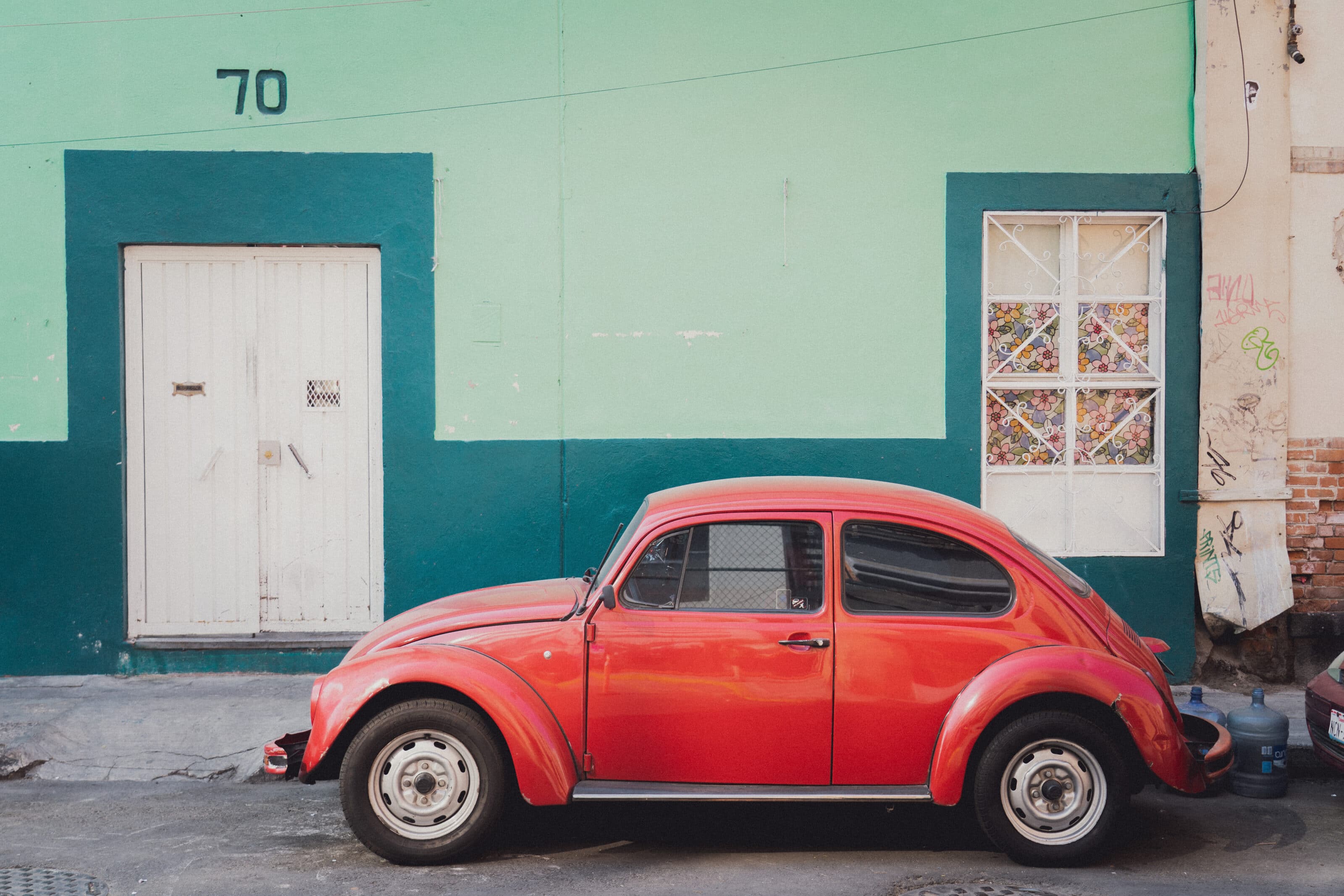 Mexico has a varied reputation among travelers. On one hand, we picture monumental pyramids and a turquoise-blue coast. On the other hand, some travelers only picture drug cartels and immense poverty. This may make a photographer wonder if this country is at all worth visiting. My response is absolutely Yes. Let me elaborate on why I think so.
If a photographer asked me for one reason to visit Mexico, it would be the colors. Mexicans are obsessed with color and you'll find beautiful color combinations everywhere you look, from ancient Mayan sights to modern shopping centers. Despite their socio-economic struggles, even the people living in slums don't hesitate to add bursts of color to their homes. What else should you know before traveling to Mexico?
Safety
This is one of the first issues that comes up when considering Mexico. Mexico and its inhabitants are often the subjects of crime movies. As a result, we tend to think of Mexico as a dangerous country. The reality is quite different. While crime in Mexico is a real problem, as long as you stick to a few guidelines, you'll have a small chance of encountering it. 
The main rule of thumb is to do some research on the area you're traveling to. Find out if there were any riots in recent history and if the area you want to visit is not a dangerous one. It doesn't hurt to read up a bit on the region's history. Travel books, the internet, and even the advice of locals are great sources of information. Always plan ahead and choose your next destination carefully.  
Mexico is a large country with vast regional differences. It's also a good idea to try blending in with the locals to some extent. This means wearing normal clothing and not drawing attention to yourself by putting any valuables on display, including your camera. A smaller, less noticeable camera is ideal. After dark, it should be kept in your backpack.  
My first words of advice may seem a bit alarming, but these are just precautionary guidelines. On your first day in Mexico, you'll be surprised by how many friendly and gracious people you meet. 
Photographing locals
You need to use a bit of common sense and knowledge of the local area when considering whether or not to photograph the people of Mexico. During my two month trip, I didn't have any problems photographing people. This was mainly in central and southern Mexico. When shooting ordinary street scenes, people usually didn't notice me.  
If I was unsure, I asked the person if it was OK to take their picture. No one ever said no or demanded money from me, as can be the case in parts of Asia. The people of Mexico are very colorful and interesting from a photographer's perspective. Unfortunately, you will also encounter a lot of poverty. Be particularly sensitive when capturing scenes involving poverty.
Landscape photography
Mexico offers a bit of something for everyone. In the south, there are vast green forests that often contain entire abandoned indigenous villages. In central Mexico, you'll find enormous volcanoes that tower five thousand meters above sea level.  In the north, you'll find harsh deserts that can make you feel like you've left Earth. And then there's the stunning coast that surrounds a large part of Mexico. Let's admit it, Mexico is a photographer's paradise.
Disappearing architecture
Conservation efforts for historical monuments in Mexico varies.  Important monuments are well maintained, while other valuable architecture is crumbling, whether from the period of Spanish colonialism or the hands of its previous owners. These places are worth visiting and recording with your camera before time consumes them.  
The most interesting architectural spectacle is the capital, Mexico City. You can find a bit of everything, including shiny skyscrapers or the uniquely Mexican brutalist style of architecture in the capital city. You'll often find different styles in one place, such as the Metropolitan Cathedral which was built over the ruins of the Tenochtitlán Aztec temple, and even used its stones to build it. 
Tacos and other delicacies 
Mexican cuisine is a treat not only for our stomachs but also for our cameras. You'll most often find tacos, small tortillas filled with mixtures that vary by region or city. But tacos are just the tip of the iceberg. Every dish is unique.  
It's no surprise that Mexican street food is on the list of UNESCO world heritage. The traditional food preparation itself is just as interesting as the dish itself.
Colors everywhere you look 
I must end my list of Mexican gems with what I mentioned in the introduction – colors. The Mexican people's relationship with color goes back to their indigenous roots. Just look at the famous Mayan murals in Bonampak and you'll understand. Mexican people generally like murals and even today, beautiful art pops out of any ordinary street. 
You can find colorful buildings in many cities including Mérida, San Cristóbal de las Casas, and Oaxaca. If you're hungry for more, then I recommend visiting La Casa Azul in Mexico City where Frida Kahlo lived and worked. 
Colors, nature, food, and people. These are the four things that stick out in my mind when I think of Mexico and what I tried to bring home with me with the help of my camera.