Finding the right location for your photoshoot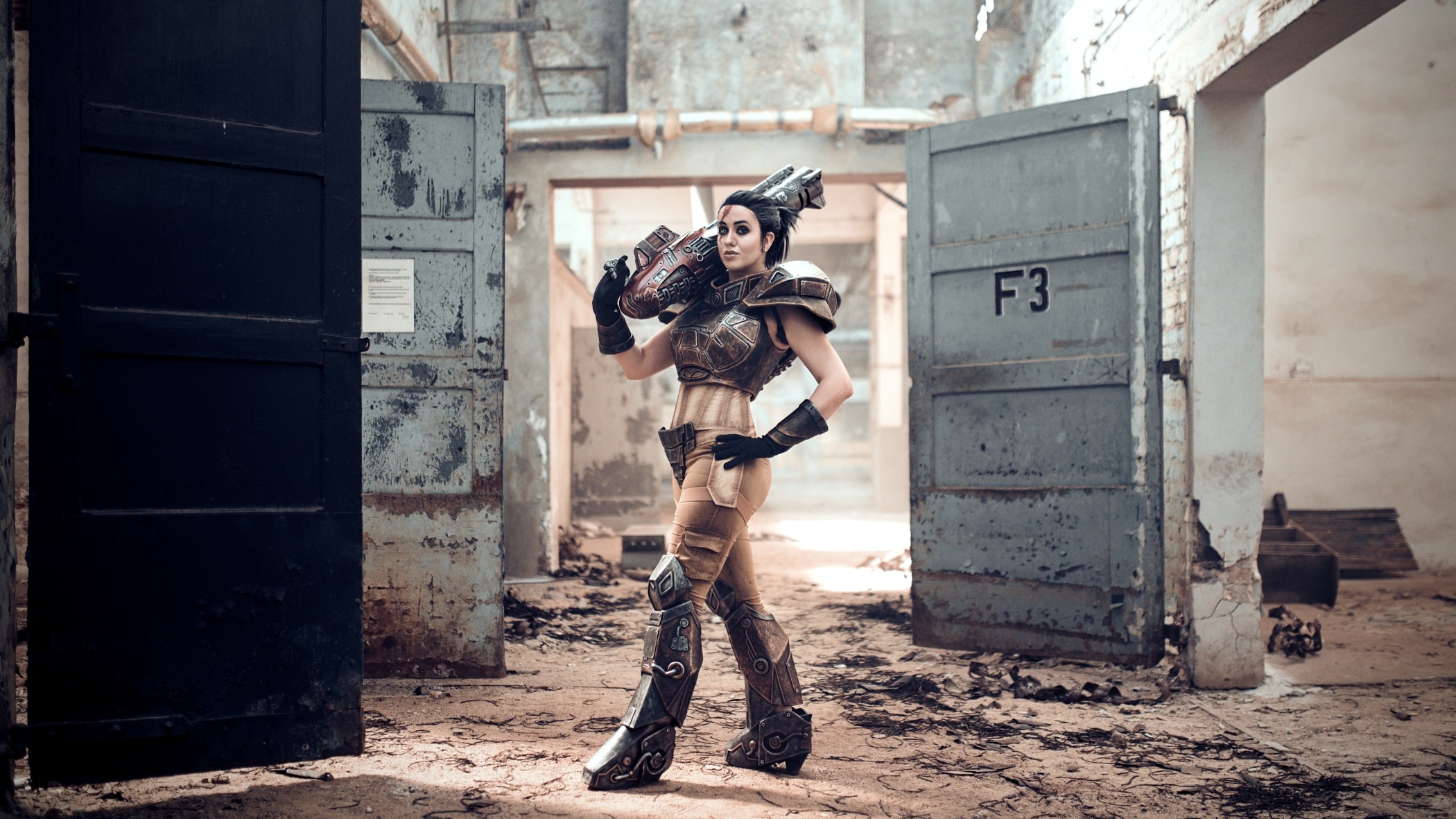 The atmosphere of a photograph is composed of many elements. Choosing the right location for your photoshoot is one of the most important ones. In this article, we'll tell you how to find locations for photoshoots and how to create a network of tried-and-true places where it's sure to go smoothly and everything simply "clicks."
In the article, we'll give you a few tips for finding the right place for your photoshoot. We'll also tell you what types of photography work in different locations. 
Finding the right place to photograph
There are three ways to find new locations for your photography –  Researching, asking around, or looking around your own surroundings. 
Researching. Don't be afraid to scour the Internet. It'll take some time, but there's little that can't be found on the internet today. You can also look in pamphlets for tourists. The majority of photo locations can be found in tourist destinations. The only disadvantage is that they are often overrun by other people also looking to visit them. 
Similarly, you can also search social media. You can follow the pages that share places of interest in your country. When you see a potentially interesting place, be sure to save it so you can return to it later. 
Ask around. Don't be afraid to ask around. Pick the brain of an acquaintance, fan, or a fellow photographer. You are sure to find answers to your questions. For obvious reasons, many photographers do not want to disclose their favorite location, but some are happy to share and can be very helpful. Even non-photographers are certainly happy to help. 
Look around. In person and virtually. When you set out to explore, take a look around (if you're driving, best to keep your eyes on the road). Even movies can reveal beautiful places. People often research where a certain movie was filmed and share this information on the internet. The most accessible locations are those from movies filmed in your own country. But if you discover international locations, save these as well. One day, you'll be able to visit and take some of your own photos there. Or, perhaps it caught your interest to such an extent that you'll travel specifically there or in connection with a vacation.  
Create a map of locations
It's a good idea to have some form of a map – in your head, on paper, on the computer…whatever works for you. Add locations to the map that are tried and true and work well for you. I recommend including ten distinct places as a minimum to get enough variety. It is sure to help with inspiration too as different locations = different ideas. Usually a good starting-off point is a map of the city where you live and close surroundings. Areas you know well and where you go for walks outside of photography. 
These are the places that are accessible day and night. Where you know where the sun sets on them for golden hour shots and the sunrise for early morning photography. You also know what equipment to bring, how long it takes to get there, and how accessible it is.
TIP: In Zoner Photo Studio X you can easily create a map like this using the GPS coordinates from your photos. Find the instructions in the article Clean up your photo folders: How to assign GPS coordinates to your photographs.
Types of locations 
There are five basic types of locations on my list: 
Modern

Natural

Historical

Urbex

Futuristic
Modern locations are those found in the city – streets, walkways, squares, buildings, and city corners. City parks skirt the line of both modern and natural areas, but if the city surroundings are visible, then they belong in this category. 
Head out to these locations for fashion photography, street portraits, or portraits themselves. You can bring summer dresses, a winter jacket, purse, an interesting hat, make-up…essentially whatever is in its own way "ordinary." Do you enjoy taking pictures in the city? Take a look at the article Photographing Models in Different Environments II – Architecture and Indoors.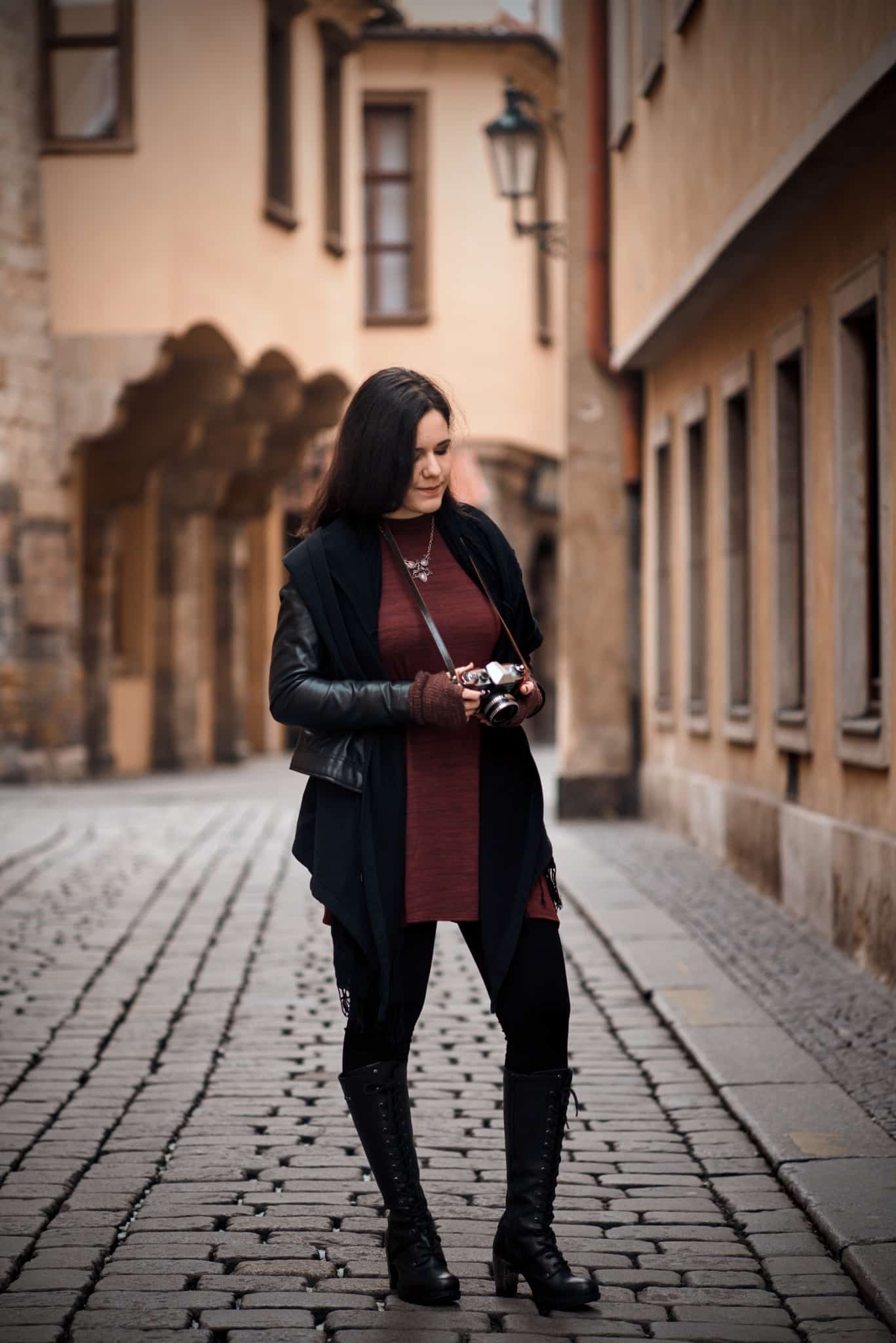 Natural locations include forests, meadows, rivers, ponds, rock formations, forest preserves, and any places where nature abounds and human residences are not visible. These places are ideal for fantasy photoshoots. They are also the place for sunset portraits in the summer, snowy portraits in the winter, in the fall when the forests are shades of stunning colors, and in the spring when nature is in full swing. Boho photography looks great by a lake or in a summer field. The possibilities nature offers are endless.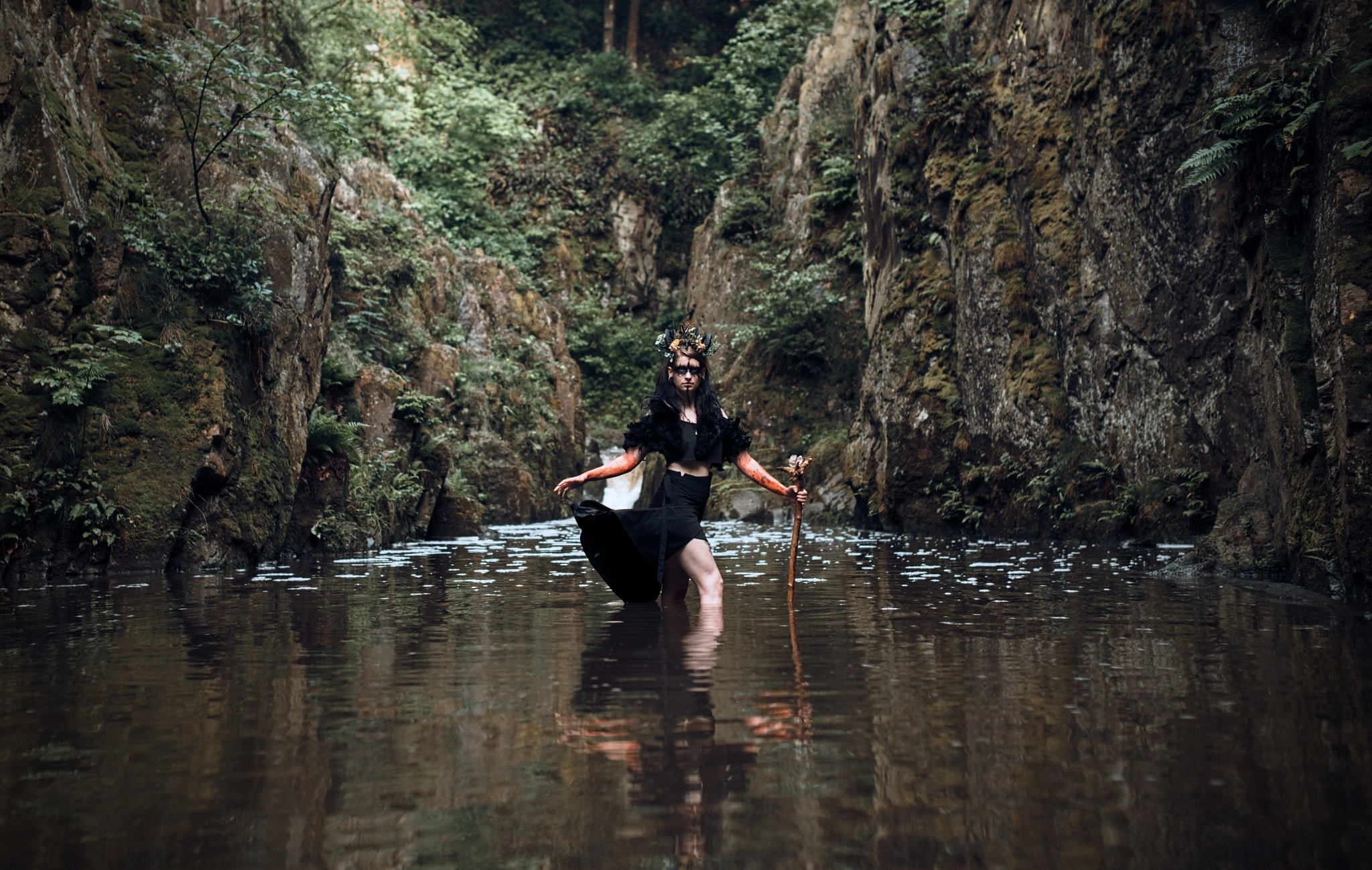 Historic photos include mainly castles, palaces, and ruins. Here in the Czech Republic, we have an abundance of historic places and they are also suitable for fantasy photoshoots. It's often necessary to make arrangements with the owner, which are usually easy to do and shouldn't be a problem. There are often many people in these locations, but as long as they don't close up for the night, you can come late in the evening. Or try to make arrangements to be allowed to enter just after closing. 
Urbex, or "urban exploration" photography can make finding a location complicated. They are often hard to find, difficult to gain access to, and can be dangerous, so I recommend carefully considering if you really want to shoot there. Since they are abandoned buildings, keep in mind, the floor can cave in, you may come across homeless people (and their dogs), or drug users. 
These locations are often not publicized and the people that know about them keep them a secret in order to keep everyone from going there. Either head out to one of the few well-known urbex locations or try to discover some of your own. These places are made for post-apocalyptic photoshoots. Once you get inside, stay away from the upper floors to avoid any unnecessary risk. 
Futuristic locations are increasingly popular. They are the place for timeless fashion, bold make-up, wide-angle lenses, or colorful lighting. These locations are few and far between and can be found in most bigger cities. Oftentimes they are also found on private properties where security can prevent you from entering. For this reason, it's a good idea to find out beforehand if you can photograph there.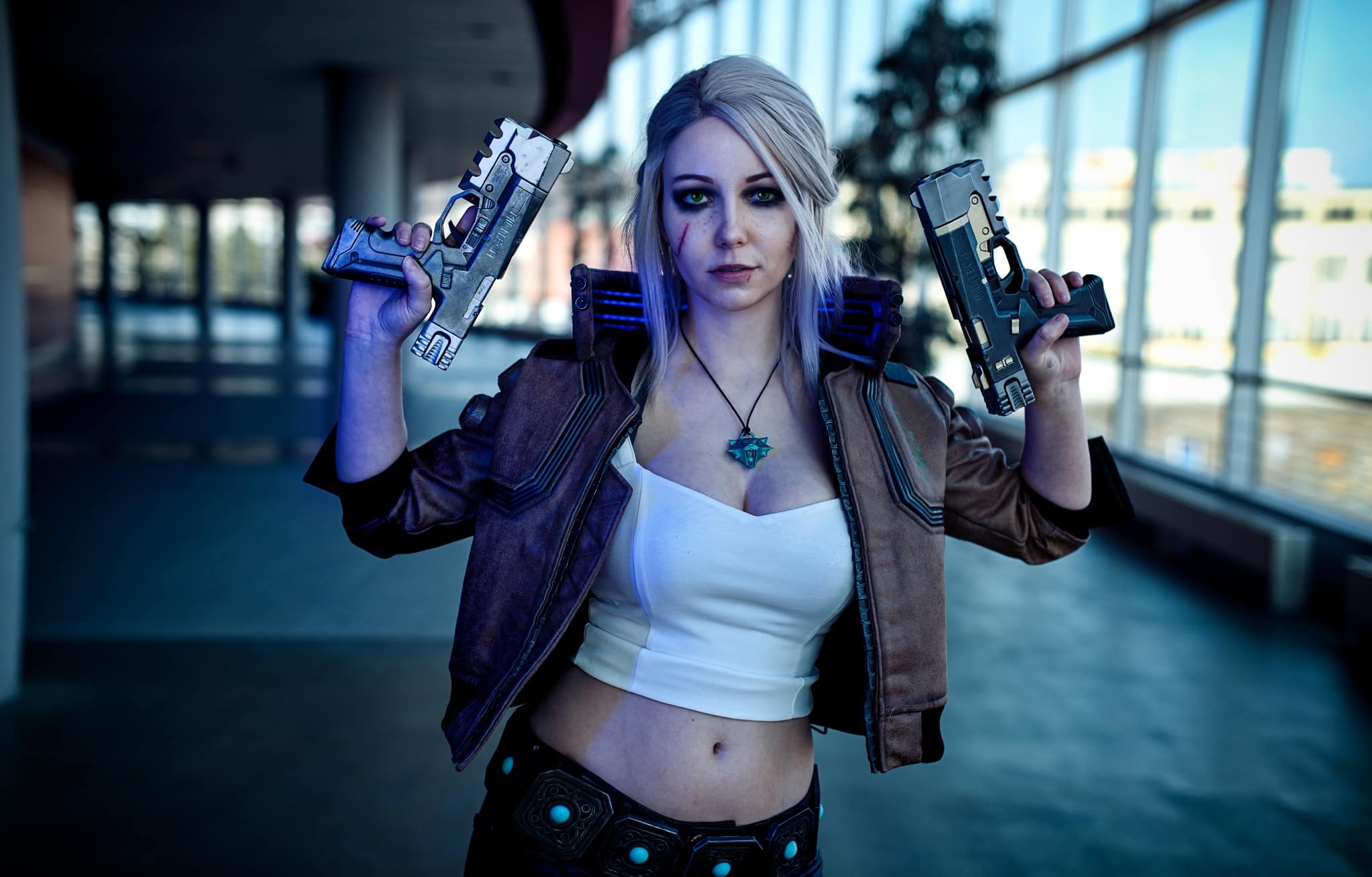 Don't be afraid to travel to the right location. Don't be afraid to call or email ahead. If you have a beautiful place for your photoshoot that fits your photography concept , then your final product will certainly have been worth it. 
What can photography from an intriguing place look like? See here: VIDEO: A Cosplay Shoot with Zdenka Vratna.