How to Add Text to Your Photos
Placing text in pictures is a very common thing—book covers, calendars, photo captions, and photographer's signatures all involve it. So there's a wide range of uses for any tool that can do it. With Zoner Photo Studio you can add text of all kinds to pictures quickly and creatively.
The most common way that text is added to photos is as a watermark with the photographer's signature. Opinions vary widely on whether or not photos should be signed and whether this or that appearance is a good one. We'll ignore this debate here. Instead we'll reveal how to add text to pictures singly or in batches and what kinds of things you can do.
Add Your Text in the Editor
There are two ways to add text in Zoner Photo Studio. Your first option is to use the Place Text command (Ctrl+T), which you'll find in the right panel of the Editor under the Placement Tools.
With this function you can add any text you like and then work with it. Then start by clicking the photo. That creates a new layer containing text.
Then you can choose the text's font, size, color, and style, and write the text. For multi-line text, you can also set its line spacing. To confirm your edits, click Apply. Since the text is located on a separate layer, you can change it later on.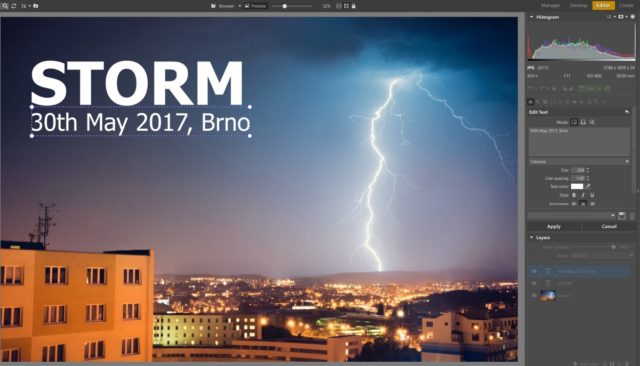 You can also add a text layer by clicking +Add Layer instead. Besides text, you can also add symbols.
Edit the Layer and Add Effects
You can edit a text layer just like any other layer. Here we're lowering its opacity and adding a text shadow. To do this, we just have to right-click the layer in the layer list and then use Effects > Edit Effects.
Select an effect and adjust its settings such as Opacity, Offset, etc.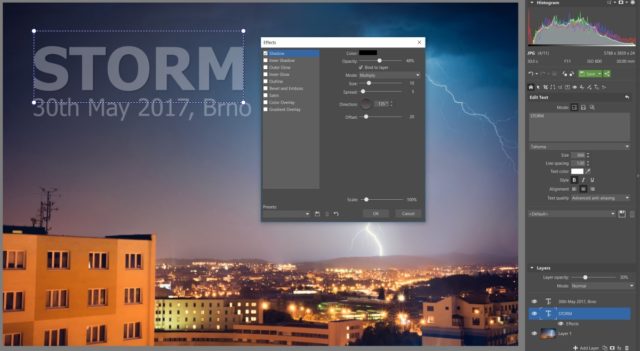 Save Your Work for Later Edits
The advantage of layers is that you can adjust the text later. You just have to save the photo as a .zps file. Then the individual layers are not merged, and you can come back to them at any time.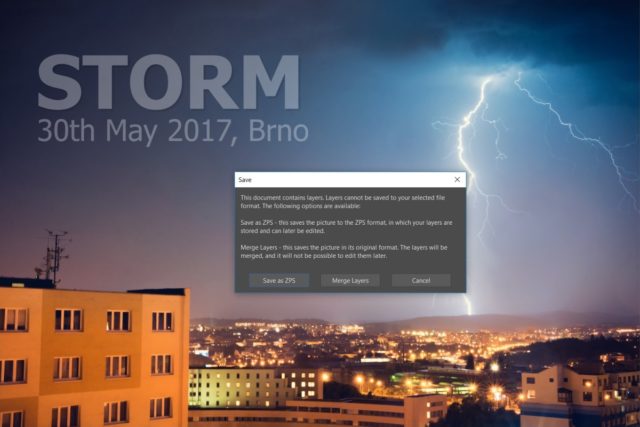 Signing a Whole Series
If you've decided to sign your photos, you don't have to do it separately for each picture. Using the Batch Filter, you can sign any number of pictures at once.
To sign a whole batch of pictures at once, open the folder with the batch in the Manager. Then select the photos to which you want to add text, and in the Edit menu, use Batch Filter (Ctrl+Q).
Click the Add Filter button at the top right and then the Text filter. You can also add other filters. Batch resizing, for example, can be very practical.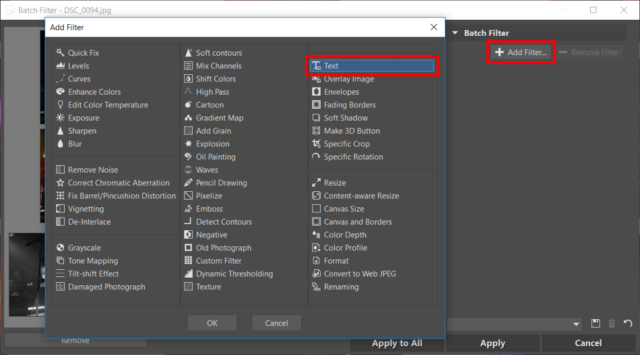 Then write the text and adjust its settings the same as you would in the Editor. For signatures, it's usually best to place them in a corner, shrink them, and make them translucent, so that they don't draw too much attention.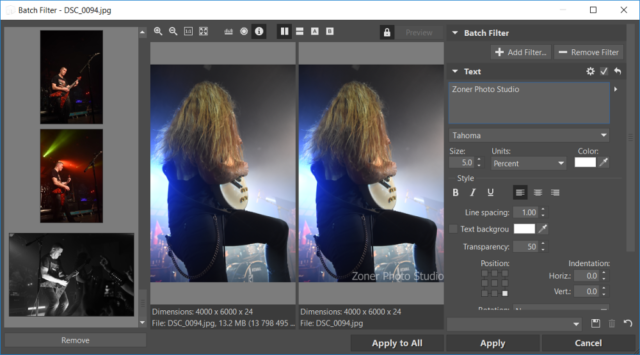 Then you can click through the photo thumbnails in the left column to check whether or not the text was added correctly. Then just use Apply to All and you're done.
Tip: In the Zonerama online gallery, if your pictures are too large to "fit" on the monitor at 100% zoom, then your signatures will be differently sized for horizontal and vertical pictures. So try signing these two types of shots separately. That way you can prevent a major size difference.
There are many other ways to use text besides just using it for signing photos. Download Zoner Photo Studio, try it 30 days for free, and check them out.