How to Create Your Own Photo Book
Imagine holding in your hands the memories you've caught on camera. All nicely together in one book. Print photos from your vacation or your wedding for yourself or your loved ones, and create your own professional-quality photo book.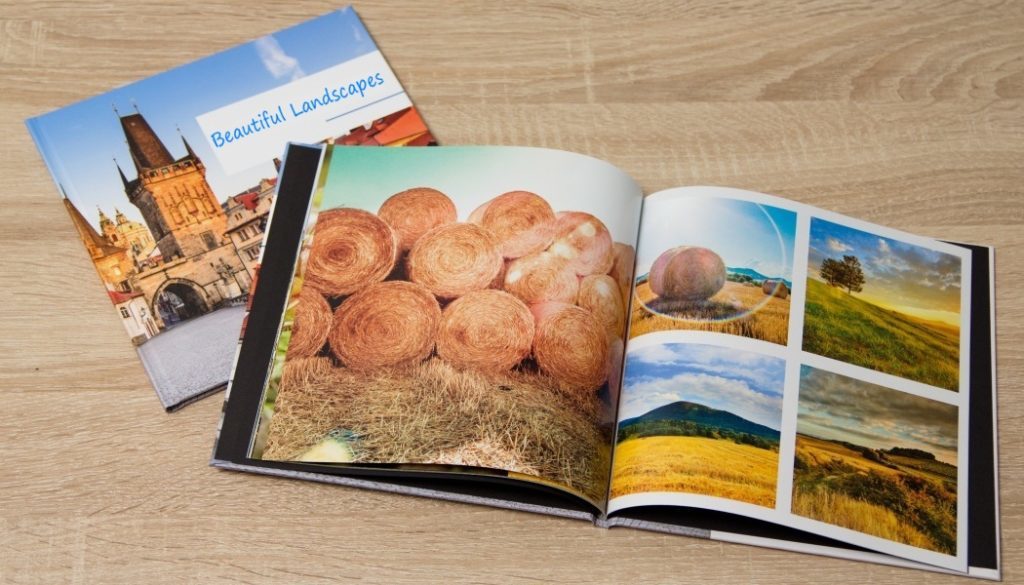 Sorting and editing your photos and using them to create a photo book in the same program? It's not just a dream. Do it in Zoner Photo Studio X—all-in-one photo software where you can create photo products or have them professionally printed. Join us for a look at how it works.

Choose and Mark Your Best Photos
Let's assume that you've already edited the photos for your calendar and you just need to pick them out in your archive. In this phase you'll have a much easier time if you've already tagged your photos carefully. That's because you can select the right photos easily if you can find them in the Catalog via stars, colored labels, keywords, or GPS coordinates. All of this information—"metadata"—will significantly help you in finding the best pictures and the right pictures all throughout your collection.

Read all about how to get a fantastically-organized photo archive:
If your photo archive is chaotic, then we recommend quickly doing something about that, but for now, you'll have to find your photos by memory, or browsing folder to folder.
Mark all your selected photos in a way that makes them easy to find when creating your photo book. To avoid having to create pointless copies, e.g. copying your selected pictures into a special folder, mark your selected pictures with a colored label or with a keyword—for example photobook. Then filter the pictures based on that marking by using Quick Search. To reach it, click in the Quick Search box or press Ctrl+F.
Then click Create at the top right of ZPS.
Choosing a Format and Templates
The Create module's right panel offers several kinds of projects. Photo Book is one of these.
First choose the photo book's format. You can choose a calendar the size of a normal sheet of paper in landscape or portrait orientation, or a 20×20 cm square format.
Then choose the template you like the most. The templates differ mainly in the layout of the title page and in the patterns and types of the frames around the pictures. There are other calendar settings too:
The number of pages
The paper's background color
The width and color of the frame around the photos, and if appropriate the frame's rounding or transparency.
For the individual pages, you can also choose from among several different photo layouts. These either give the starring role on the page to your photos, or variously combine them with text or each other.
Arrange Your Photos However You Like
You've probably noticed that your photos start out "poured into" your photo book in the same order that you have them listed at the bottom. That might not be what you want. No problem—just click and drag your photos to rearrange them.
Resolution Matters
Whenever you're printing photos, keep in mind that you have to have your pictures at a decent resolution—ideally their original resolution. But when creating photo products in ZPS, you don't have to calculate any specific resolution. The program will let you know if the photo you're using is too small. Pictures with insufficient resolution are marked with an exclamation-mark icon.
Editing Pages
For a more detailed view of a specific page spread, double-click that spread. The page spread is then shown in the middle area. This works the same as when switching among Browser and Preview mode in the Manager.
To adjust text and its settings, click in the text box marked "Insert text." The Create module in ZPS has several fonts of its own integrated into it, and can also use the fonts installed on your computer. If you need a font that's not listed, then install that font into Windows and restart ZPS. You'll then see it in the Create module.
Save Your Project and Make Your Order
We recommend saving your project so you can edit and reuse it in the future. Your saved projects are listed in the Create module's opening page—the one where you pick a type of project. You can also save your photo book as a PDF. PDFs aren't editable, but they're good for viewing.
You can also print your creations at home, but for professional photo book printing, we recommend ordering prints from directly inside Zoner Photo Studio. Just click the green Order button, fill out the delivery address, and pay over PayPal.
Note: Delivery to EU countries takes 7 business days. Delivery to other countries takes 15 business days.
Last updated 30. November 2016