How To Make a Video From Photos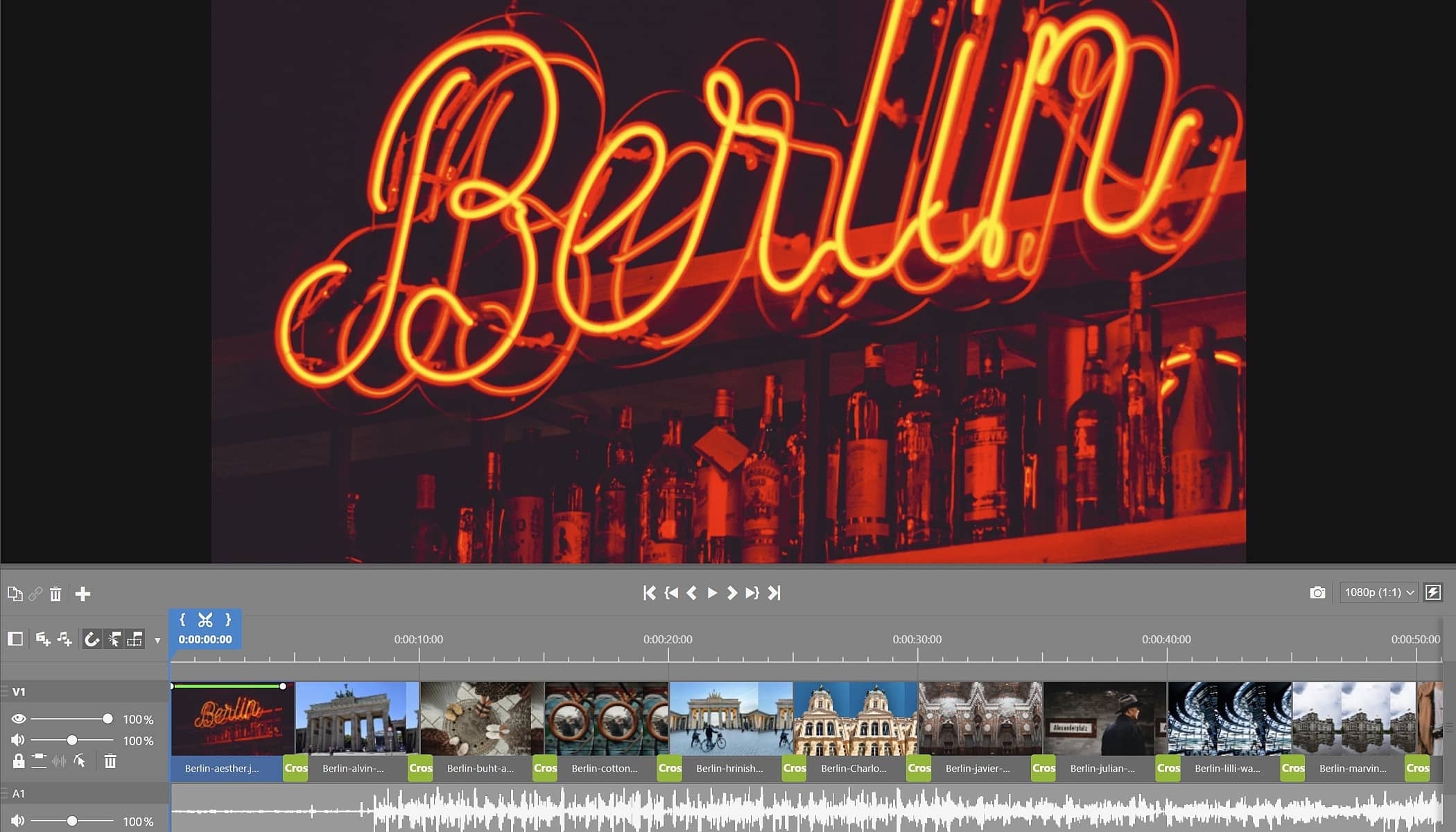 In Zoner Photo Studio X, you can easily create a video using your photos with music or narration. This will make showcasing your photos even more impressive.
1. Choose your photos
In the Navigator in the left panel, find the folder where you have saved the images you want for your video. Open the Video module. Click Create New Project. You may be asked if you want to Add Selected Files or Add All Files.
2. Add photos
In the Video module interface, you can see the filmstrip with photos from the selected folder at the bottom. The timeline for the new video is above the film strip. The timeline can include an Image Track and an Audio track. Use the + button at the top left of the workspace to add a new track at any time.
You can add photos to the timeline by dragging them from the filmstrip below to the Image Track. If you want to select multiple photos, hold the Ctrl key while selecting the photos. Or, hold the Shift key and click the first and last image you want to add. ZPS X automatically selects any images in between.
ZPS X offers several options for each photo after you insert it. You can also batch edit settings such as Duration, Transition Effect (e.g., Crossfade, Slide, etc.), Pan&Zoom, and others.
If you want to delete any of the images from the video, select the image and press the Delete key.
3. Adjust video settings and add music
Next, you can:
Adjust the video's resolution and frames per second (this option is only active once you add images to the video)
Add various transformation effects and movement of the photos during the video
Edit the photos similar to how you would in the Develop module
Add captions
Add transition effects between photos
You can also add music to your video. The process is the same as adding photos, except you drag the music from the filmstrip to the Audio Track.
Use the
button above the timeline to preview the video. If you are happy with your video, save it by clicking the Export button.
Creating a video using your photos in Zoner Photo Studio X is a quick and easy way to showcase your photos. In a matter of just a few minutes, you can create a video with music or narration that you can show others or share online.
TIP: Short videos made from photos with your own voice, or a spoken story make great gifts for your children or grandchildren.
Make the most of your photos. Download Zoner Photo Studio X free for 7 days and test out all the features of the Video module!