Zoner Photo Studio X Fall Update 2023: Crisper, Swifter, and Even More Refined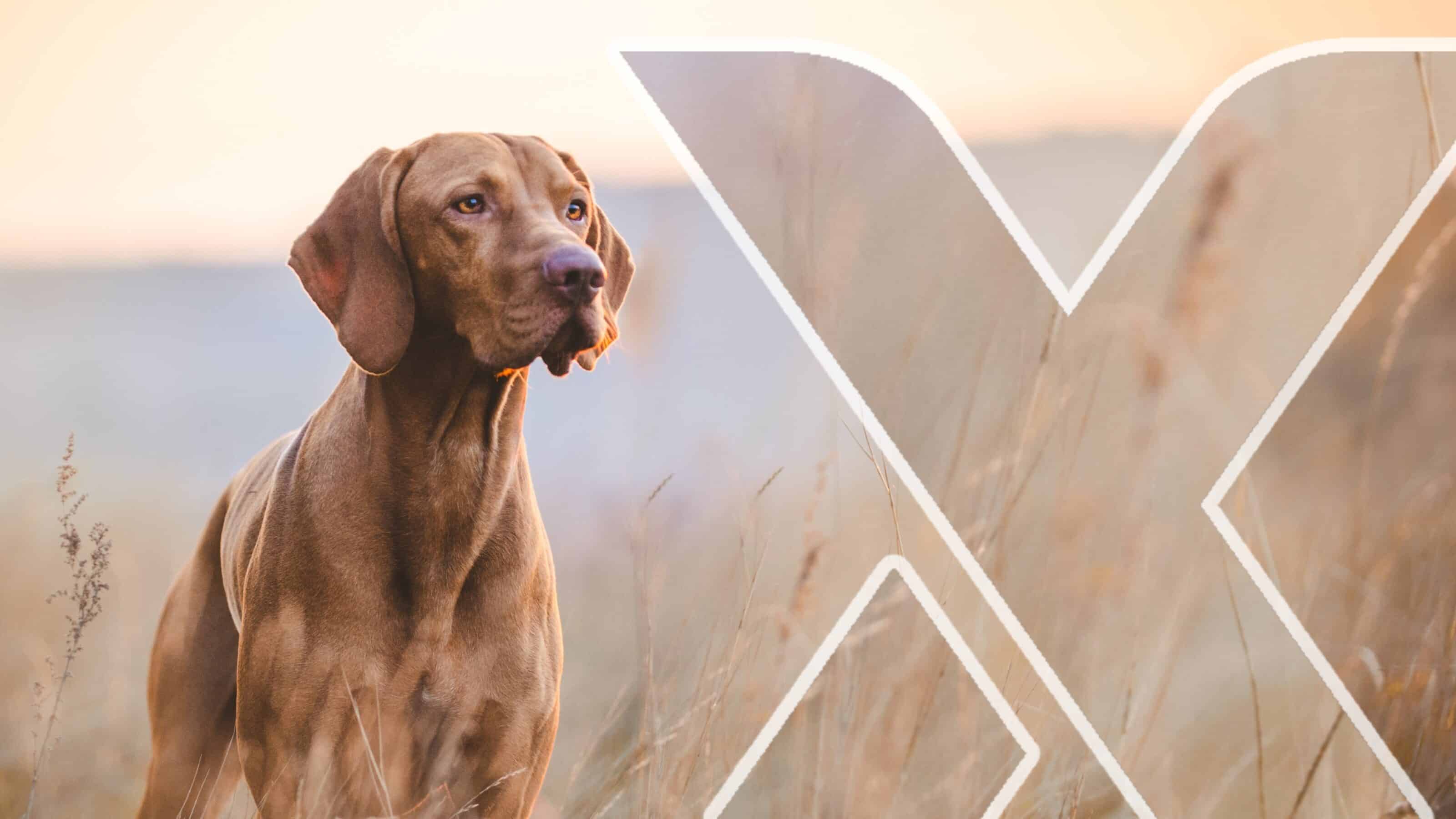 Unleash the treasure trove of new features in our Autumn Update. This time around, we've gone the extra mile to enhance the user interface, making it more intuitive than ever. We've fine-tuned and turbocharged processes to boost speed. But that's just the beginning! We've added a slew of nifty features for your cameras and local photo adjustments, and we're not done yet.
Throughout the year, we've been tirelessly developing new features and improvements to make your photo editing experience more enjoyable. In this update, we've meticulously refined every detail, and we're confident that you'll truly appreciate the Autumn 2023 Update.
GPU Acceleration and Optimization
In the Develop module, we've once again accelerated processes, this time focusing on maximizing the use of your computer's graphics card. What does this mean for you? Well, we've nearly doubled the speed of all processes in the Develop module. Before you know it, everything will be done.
Optimizing speed will also affect the smoothness of adjusting individual parameter values. You'll feel this acceleration from the very first move of a slider, even on computers without the most powerful graphics cards.
Customize the preview quality according to your hardware's performance in the top bar under the lightning bolt icon.
The tool for easy color adjustments, known as LUT (Look-up Table), is now available in Zoner Photo Studio X for your photos. This 3D color composition system allows for rapid color grading, enabling you to achieve unique looks that were previously challenging to attain.
You can easily obtain 3D LUT profiles from the internet and import them into the program. With simple controls, you can adjust the intensity of the effect.
Adjusting the LUT profile doesn't alter the values of individual parameters, giving you more room for photo adjustments.
You won't find the toolbar and navigation bar in the top left corner of the program anymore. We've moved them above the photo thumbnails. Here, you'll find all the essential tools conveniently placed within easy reach.
The new user-friendly navigation in the directory structure is accessible from all modules, allowing for effortless folder navigation. Thanks to icons for the most commonly used tools, you can access your favorite functions with the hidden sidebar panel. And as always, you can customize everything to suit your needs.
No more losing track of your panels! All hidden dockable panels (Navigator, Adjustment Panel, and Film Strip) reappear when you hover your mouse over the window's edge.
With brush, gradient, and radial filters, along with a full range of adjustments in the Develop module, you can fine-tune your photos down to the smallest detail. Local adjustments with all your favorite features, including White Balance, Color, Noise Reduction, and more, can be efficiently applied only where needed.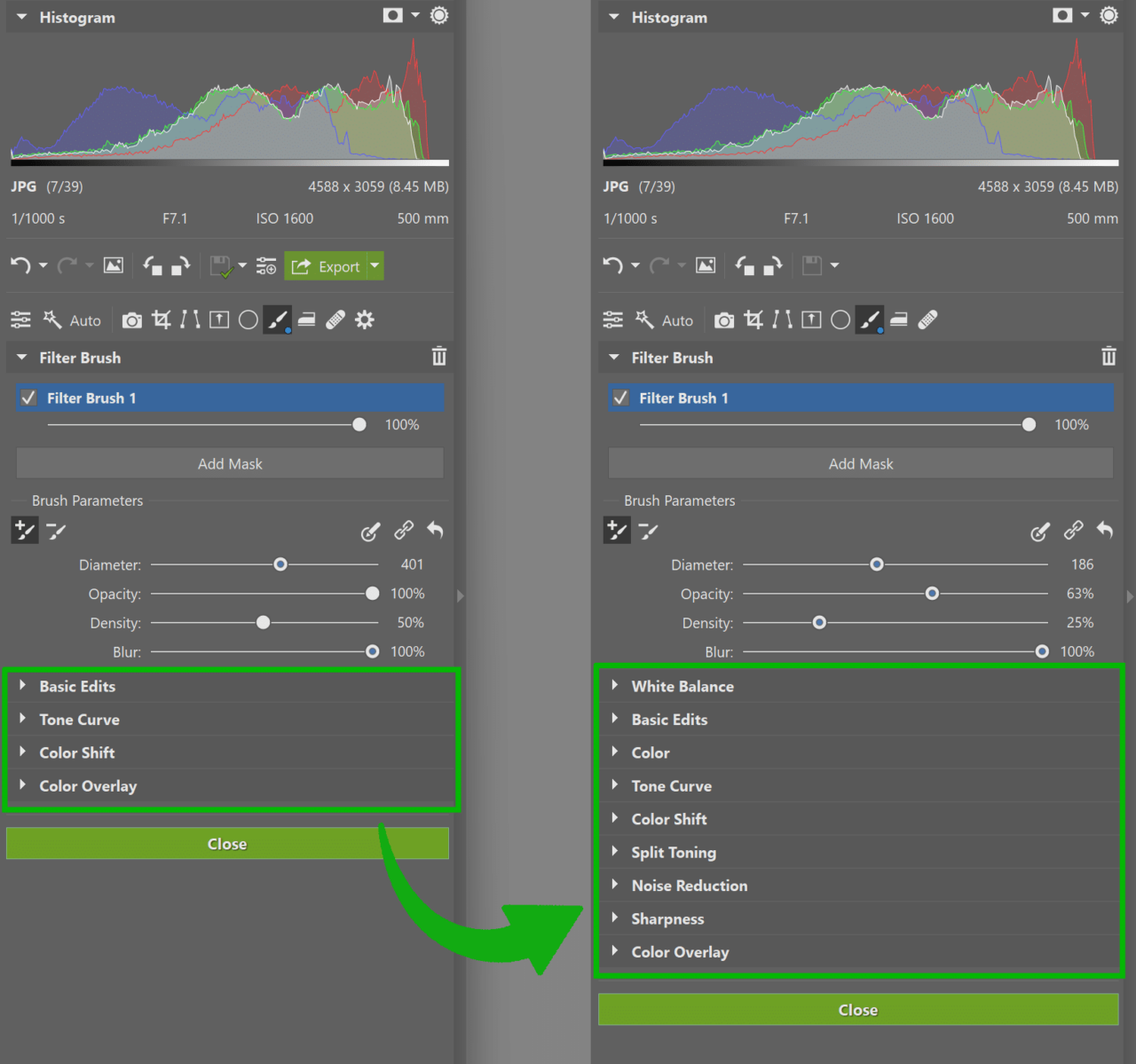 Default Camera Parameters
After updating to Zoner Photo Studio X, you no longer need to spend time fine-tuning individual parameters for each RAW file separately. Thanks to individual default settings that you can save for each specific camera, you can quickly edit your photos.
In the Develop module, you can set default adjustments in the menu on the right side of each camera's parameter.
When exporting or resetting other adjustments in ZPS X, it will recognize the default adjustments.
Video Innovations
The Video editor has undergone a significant transformation in the Spring Update, becoming an indispensable tool for video editing. We've introduced another handy feature: easier video control using keyframes. With multi-selection, you can manipulate several keyframes in one group simultaneously.
You can now reverse video footage with time reversal. Plus, smooth control over video speed changes with speed ramping takes your work to the next level.
More Enhancements
The Autumn Update brings increased efficiency to the Printing module. Now, changes made to photos in the Develop module are vividly reflected in your photo books, calendars, and more, eliminating the need to ensure you've replaced the edited photo with the original.
Additionally, we've implemented file movement tracking in printing projects. So, if you move files from their original location to another location on your computer, Zoner Photo Studio X can easily locate them.
In the Develop module, besides enriching local adjustments, LUTs, and other novelties, we've improved the processing of corner lights for a more natural vignetting effect.
If you want complete control over your edits, especially in landscape photography, you'll appreciate the option to apply advanced processing using linear curves for RAW files in the Camera and Lens module.
A Newer, Faster Program
Starting with the Autumn 2023 Update, you'll know exactly which photos were processed in an older version of the program. Upon opening, it will offer to update the edits to the current version, so even older photos can benefit from the fantastic editing features.
There's also a subtle improvement: a roughly 25% reduction in the installation file size. Installing is a breeze, and you can dive right into photo editing.
Excited about the new features? If you haven't tried Zoner Photo Studio X yet, download it for a 7-day free trial today and explore all its new and proven photo editing capabilities without any limitations. Feel free to use this information and adapt it to your marketing needs!