How To Train Your Photographer
You know the feeling—normally you're always the one taking the pictures. But then one day you're in an enchanting place or you meet your lifelong idol, and you want to be the one in the picture. Meanwhile, you hate selfies and you find them worthless. So there's nothing left to do but to let a passerby take a snapshot. How will you teach them the basics of photography in seconds, so you can get something you won't have to delete?
You hardly ever find photographers in photographs, because their cameras never leave their necks under any circumstances. But what about when they do want to be in pictures, and nobody around them has at least a little photographic knowledge?
Is there no choice but for them—for you—to settle for a rotten photo, or is there another way?
There is—you can ask a passerby to photograph you, and then spend a few minutes teaching them the basics for a good photo.
The Course Starts… Now
If you're asking a random person to photograph you, then you can safely assume that they (and you) don't have time for an explanation of the meaning of composition, exposure, etc. You'll need to summarize it all in a single sentence (and if they don't speak your language, it's even harder).
You'll need to tell your photographer only the basics. Generally it's enough to say "Please don't photograph the center, but here, where the lines come together. And leave some room around us"—that's so that the photo can be cropped if worse comes to worst.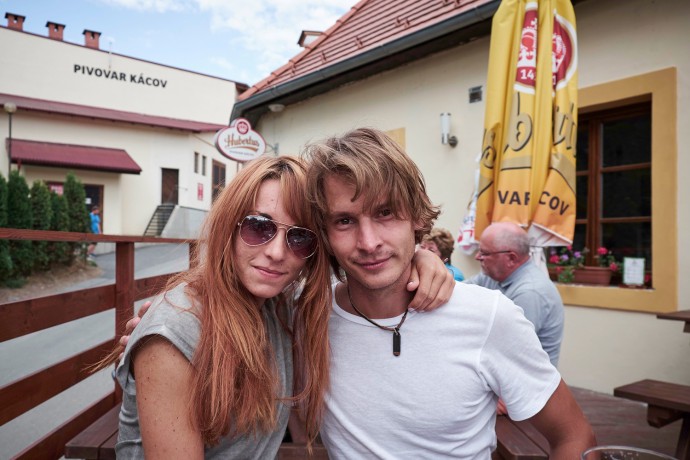 How to Train Your Camera
You'll want to set up your camera in advance, or perhaps choose an exposure mode.
If you have the chance, set up full manual and a nice exposure. With automatic settings, there's the risk that the passerby will point the camera at a very light (or dark) spot and the camera will mis-evaluate the exposure.
Strongly consider a high f-number too, for high depth of field, because otherwise when your "photographer" focuses at the wrong distance, you're going to be the bokeh. Don't be afraid of high f-numbers. But do be afraid of long exposures. You don't want a blurry photo. For this kind of shot, don't use an exposure longer than 1/125 second.
Switch the focus point to the Golden Crop and show your photographer how the focus point is not in the center. If possible, turn on the display for them; ordinary people are more used to a display than a viewfinder.
By doing all of the above, you minimize the risk of a botched photo.
But you should also ask your photographer to take multiple photos, just to be sure. If you have time, check their work and if needed, politely explain any mistakes and ask for a correction.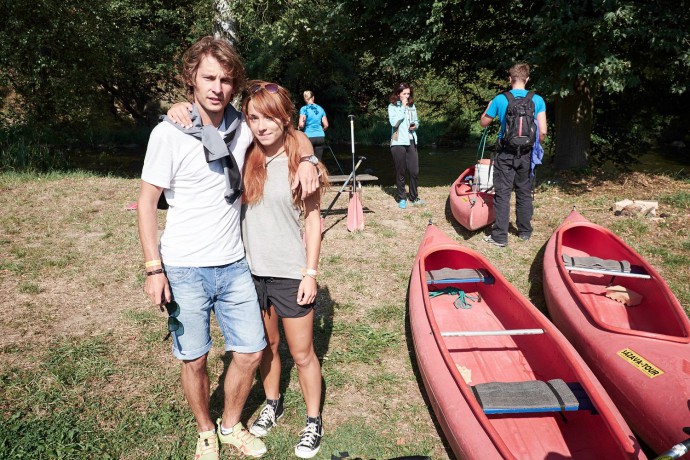 Closing Advice: Look Normal
The most important thing last: look normal. Otherwise, it can turn out that you're the one who ruins the picture by making strange faces, even though the passerby used proper composition and focused correctly as well. So it's good to train some smiles and faces where you know that they make you look good.