[Infographic] How to Remove Noise From a Photo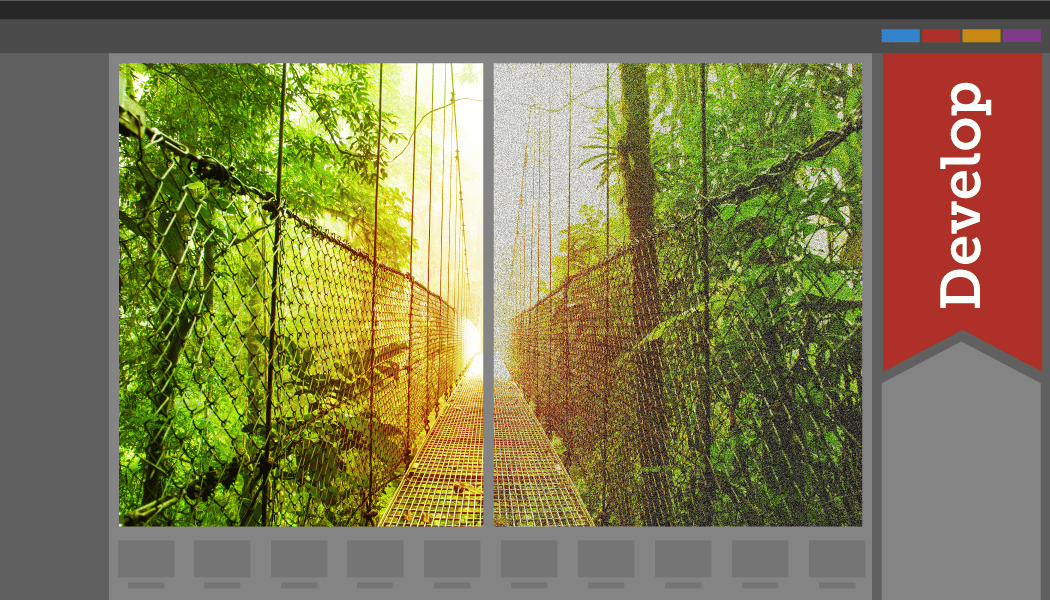 Noise-filled photographs complicate every photographer's life from time to time. Fortunately, you can reduce a photo's noise significantly with computer edits. Take a look at how.
Noise appears in photos when you take them in weak light and have to raise the ISO to get a good exposure. In general, a higher ISO gives you a brighter picture, but at the cost of increased noise. Meanwhile, in Zoner Photo Studio you can remove noise from a photo easily by using the Noise Reduction feature.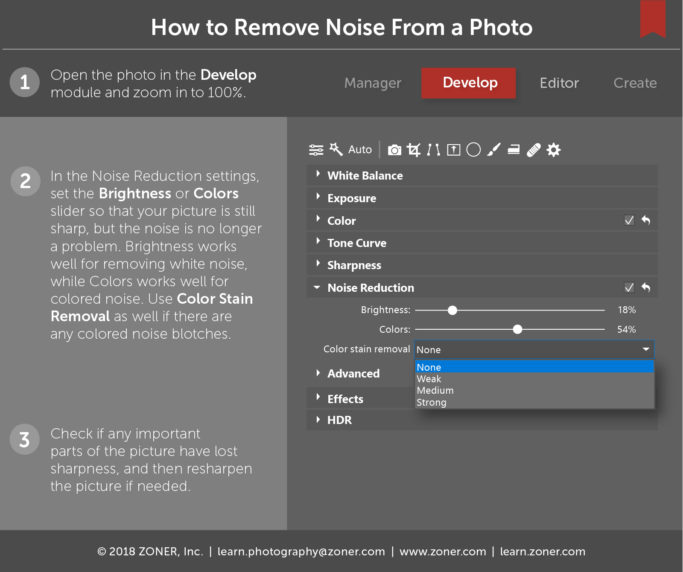 You can also download this infographic as an easy-to-print PDF. Just click the button below: