[Infographic] How to Replace a Photo's Sky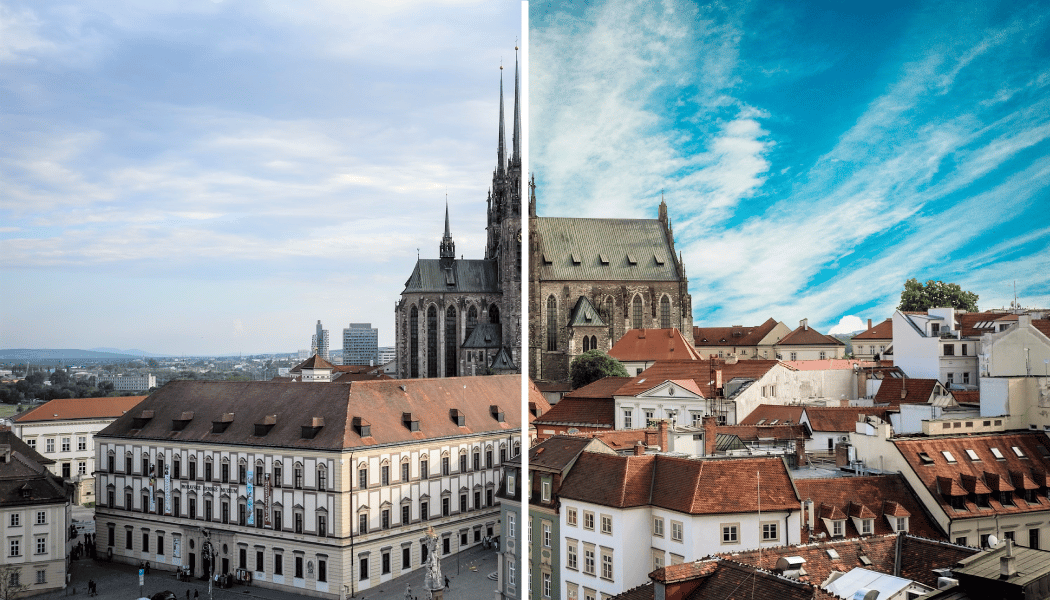 What do you do when you want to gorgeously document the look of your shot location, but the weather just isn't there? One thing you can do is to replace the sky during post-production. This is a creative technique where you take advantage of work with layers.
You'll need both your original photograph and one with a more interesting sky. Ideally they both should have been shot at the same focal length. And what do you do after that?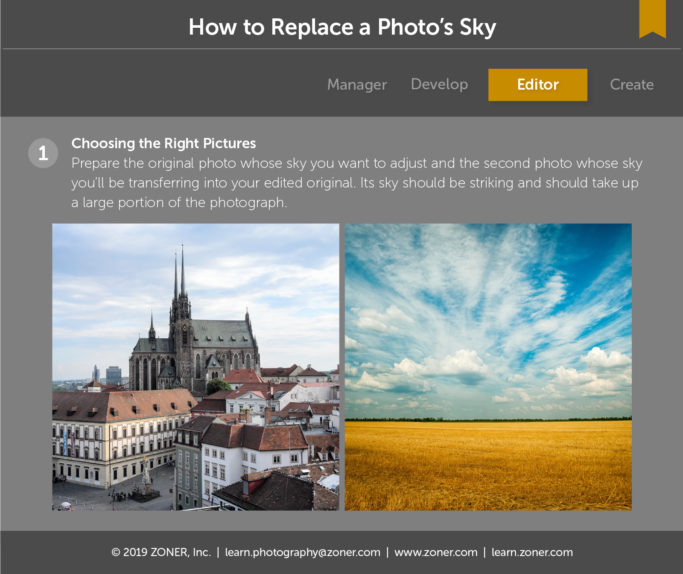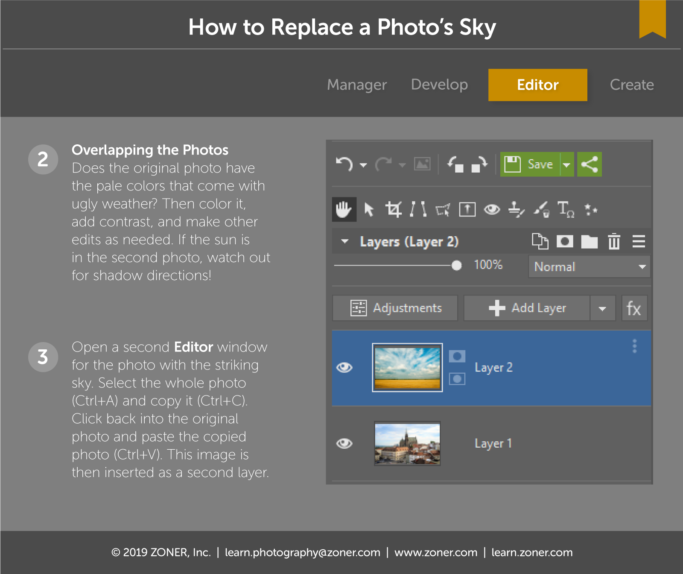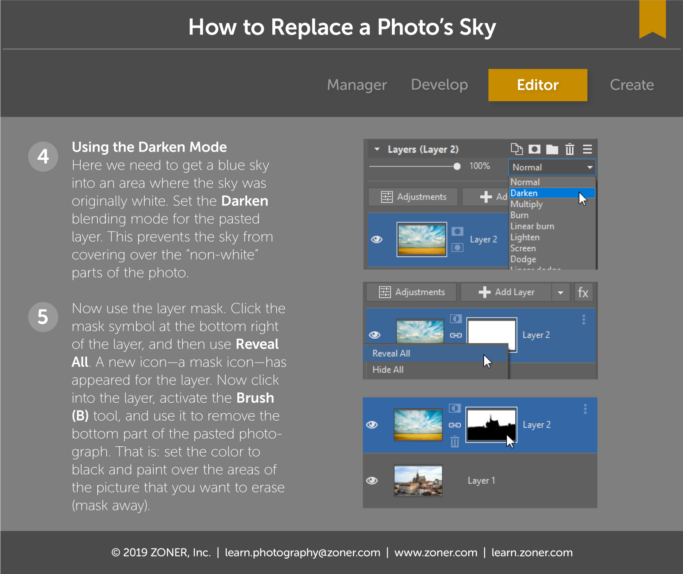 You can also download this infographic as an easy-to-print PDF. Just click the button below: