Learn to Make Water Reflect Your Ideas
In the summer it's time to head out to the water, no matter whether that means the sea, a pond, or a wading pool. But water's also good for something else—playing with composition. So let's go over some tips for taking advantage of reflections on water surfaces.
This mirror effect can make pictures where a landscape or a historical landmark is reflected on the water immediately eye-catching. Use it right, and you can make a picture give a stronger impression overall.
Compose to the Center
The most classic way to compose water surfaces is to put their plane of reflection in the center. Even though typically in photography you'll want to use the rule of thirds, where the subject is placed one-third in from the top, bottom, or one side, this is one case where a center composition is ideal. Along with the reflection in the water, it emphasizes an environment's majesty and calm.
Troubled Waters Are Interesting Too
But not all your pictures with water reflections have to go this route. Here for illustration, we'll use a picture that first premiered in our article on ultra-wide lenses. Even though this scene also uses a reflection, it feels action-packed. But here that's due to the events above the water, and the mirrored image only adds a new level to the shot.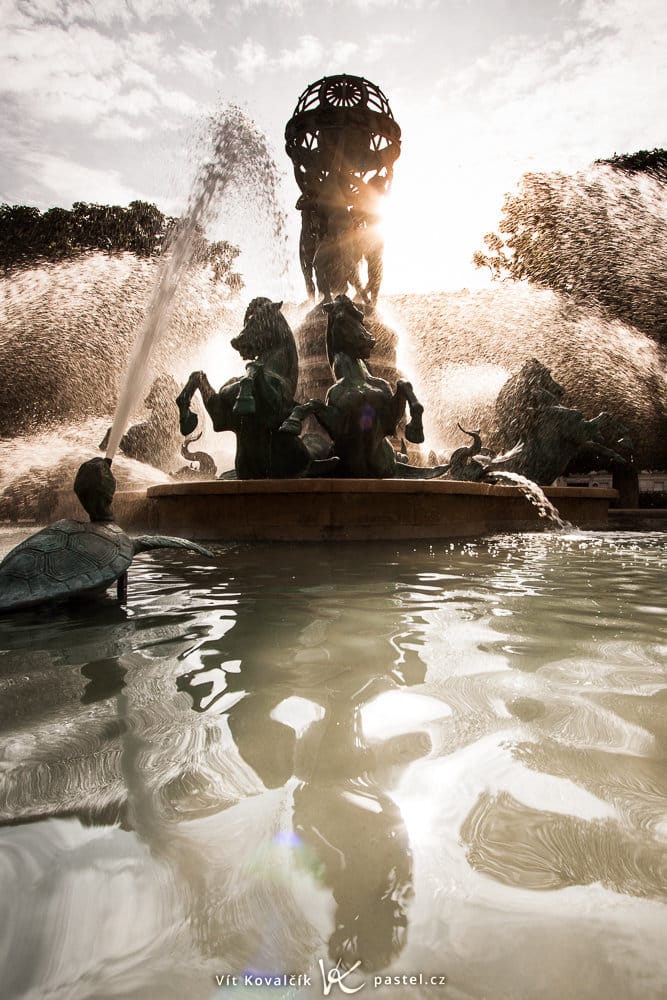 But even the water itself can be used to break up the monotony. This especially applies to city scenes, where a reflection on trembling water can break up the geometric shapes of buildings.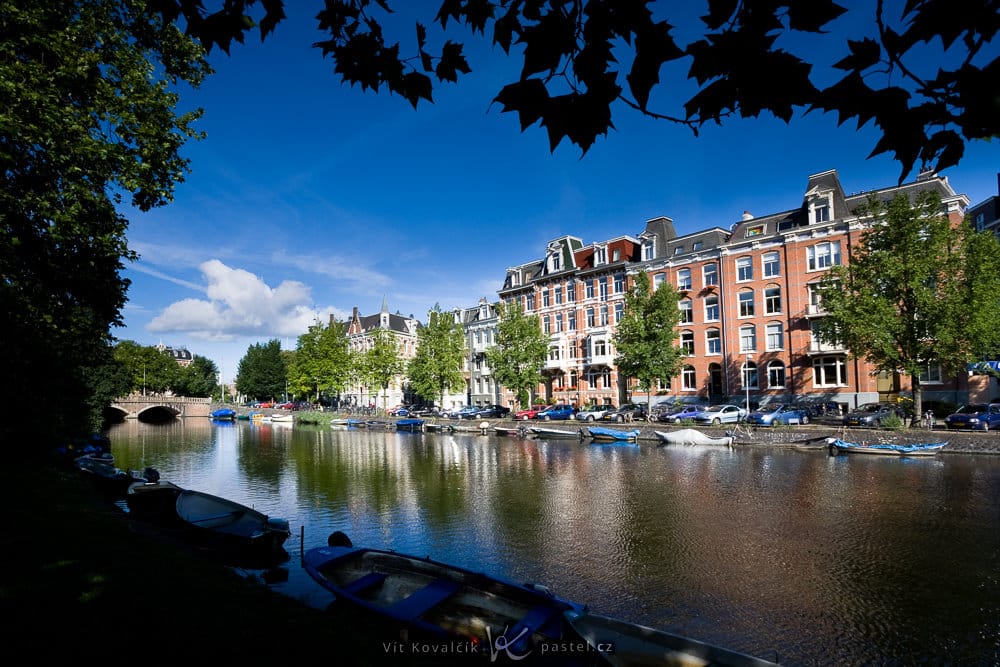 In the city, water is a welcome photographic aid in general. That's especially true at night because it emphasizes lights and once again gives a scene a little motion.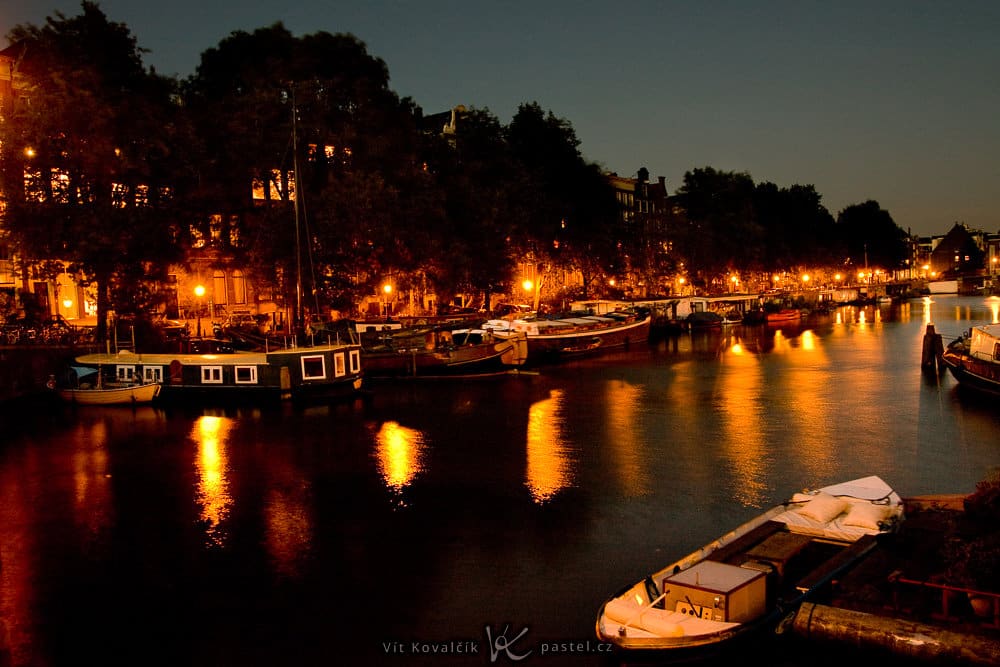 Altering Reflections
You can change reflections just by how you shoot. In general the closer you are to the water, the truer its reflections (at least if it's calm). Meanwhile, as you draw farther away from it, you can expect reflections to be darker, or even tinted towards blue or brown.
Post-editing in Zoner Photo Studio can also deliberately dramatize this difference, or suppress it almost completely just by darkening the sky, as in this example:
Experiments with Composition and Colors
When water is very calm, it's an almost perfect mirror, and you can take advantage of that for some experiments. Here for example we have a close-up of a garden pool, just a brief attempt at harnessing its colors, where a diagonal composition was chosen to make it more dramatic (or rather, less boring).
Another popular thing to do is to capture just a reflection and then use computer edits to deliberately turn it upside down, to make people stop and think a bit about the picture. The final effect of that can vary depending on how calm the surface is.
Using Abstraction
If you've had enough of realistic reflections of the world around you, then try mining water surfaces for abstract images.
One simple way is through the heavy blurring you can get by deliberately focusing at the wrong length. Depending on "how wrong" that length is, you can get anything from a still roughly recognizable photo to a bewildering shape full of dancing lights:
Alternatively, you can capture details in all their sharpness, but not tell your audience what they really mean, as in this picture by Zonerama ex-user JONGGOLDE: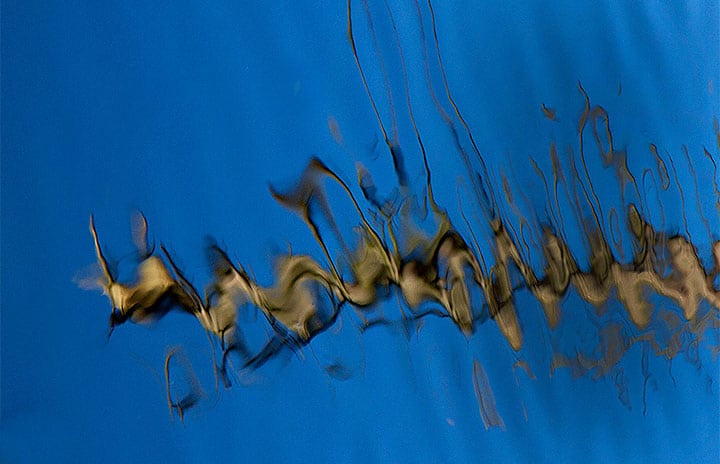 Many Possibilities
The road doesn't stop here, and there's no limit to how creative you can be. But the important thing is to be observant and to be ready for the water!