Looking to Order Prints Online? Order Prints Right in Zoner Photo Studio X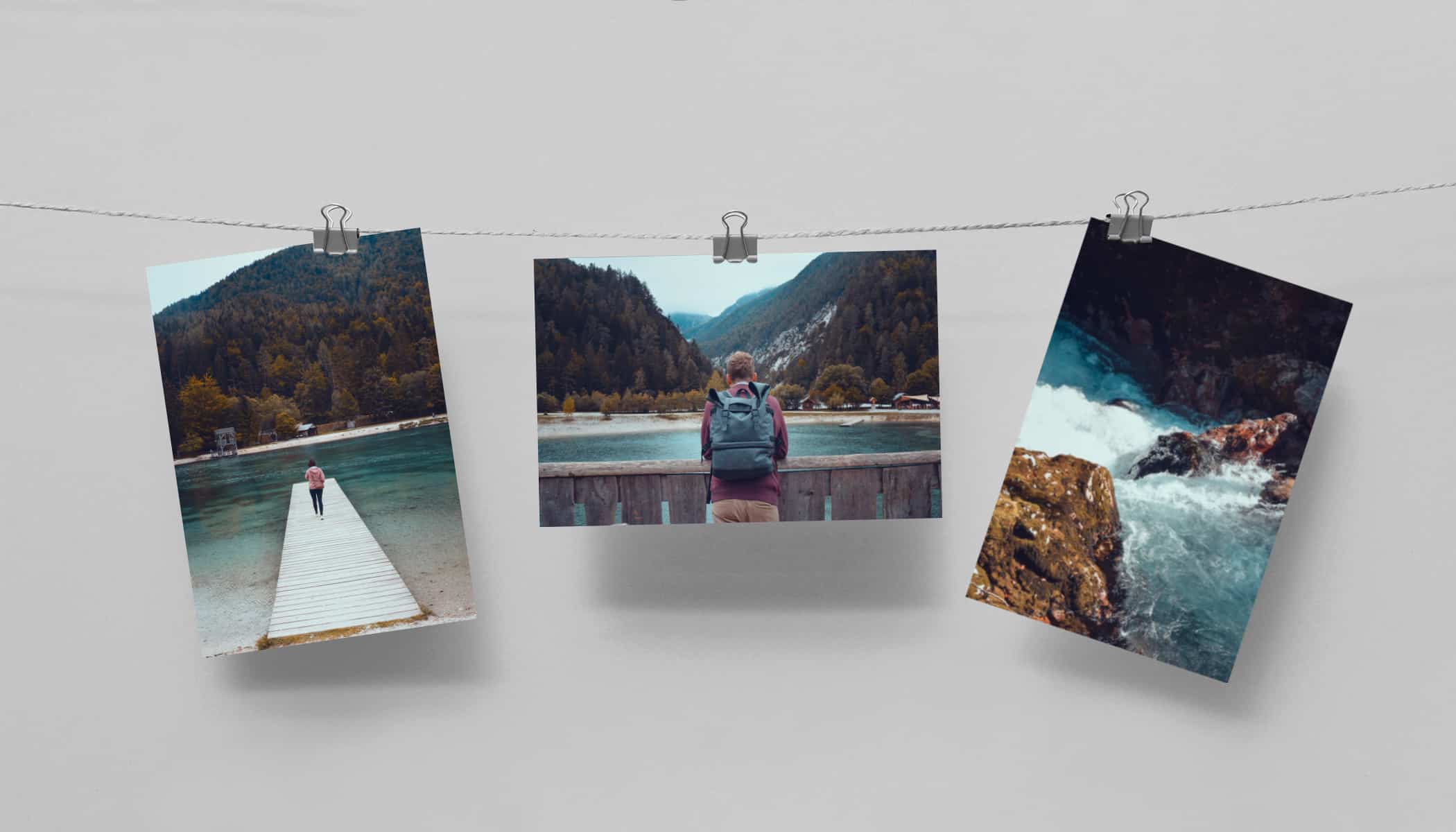 You don't need to go anywhere else to have your favorite images printed on photo paper. With Zoner Photo Studio X, you can edit your photos and order prints directly in the program from the comfort of your own home. We'll tell you how to prepare your photos for printing and how to order prints in ZPS X. 
Keeping your photo memories safe on the computer is great, but I'm sure we can all agree that having them in paper form is even better. You don't need to have physical copies of all your photos, but it's worth having some of your favorites printed from time to time. Before you send your photos for printing, here are a few things to keep in mind.
Do some editing
Before you send us your photos to print, make sure they don't need any editing first. Are they too dark? Do they have a blue or yellow tint? Are they crooked? It would be a shame to print these photos only to find that they aren't exactly how you want them. 
In the article, 6 most common photography problems and how to resolve them, we'll tell you how to handle the most common photography problems in Zoner Photo Studio X. Almost every issue can be solved in the Develop module. We also recommend sharpening your photos before printing.
Check the resolution 
Check to see that your photos have enough resolution. Unless you significantly shrink the image or are trying to print small cropped photos, resolution shouldn't be a problem. Your camera (or smartphone) produces images that are big enough to look good in all the size formats offered by ZPS X. 
For print quality, it's important to pay attention to the DPI, or (printer) Dots Per Inch in addition to the resolution in pixels. Learn more about what resolution is best for different formats in our article, What Resolution Should You Use for Printing?.
And you're ready to print!
Before starting a new project, make sure your photos have an sRGB color profile. ZPS X automatically creates one for you. When exporting photos, check to see that you have Do not change or sRGB in Color space. If photos with a different color profile are received, we cannot guarantee color fidelity.
In the Manager module, select the photos that you'd like to print, then go to the Print module. In the Print Photos menu, click the Create New Project button. If you forgot to add a photo, you can add it later by dragging it from the filmstrip.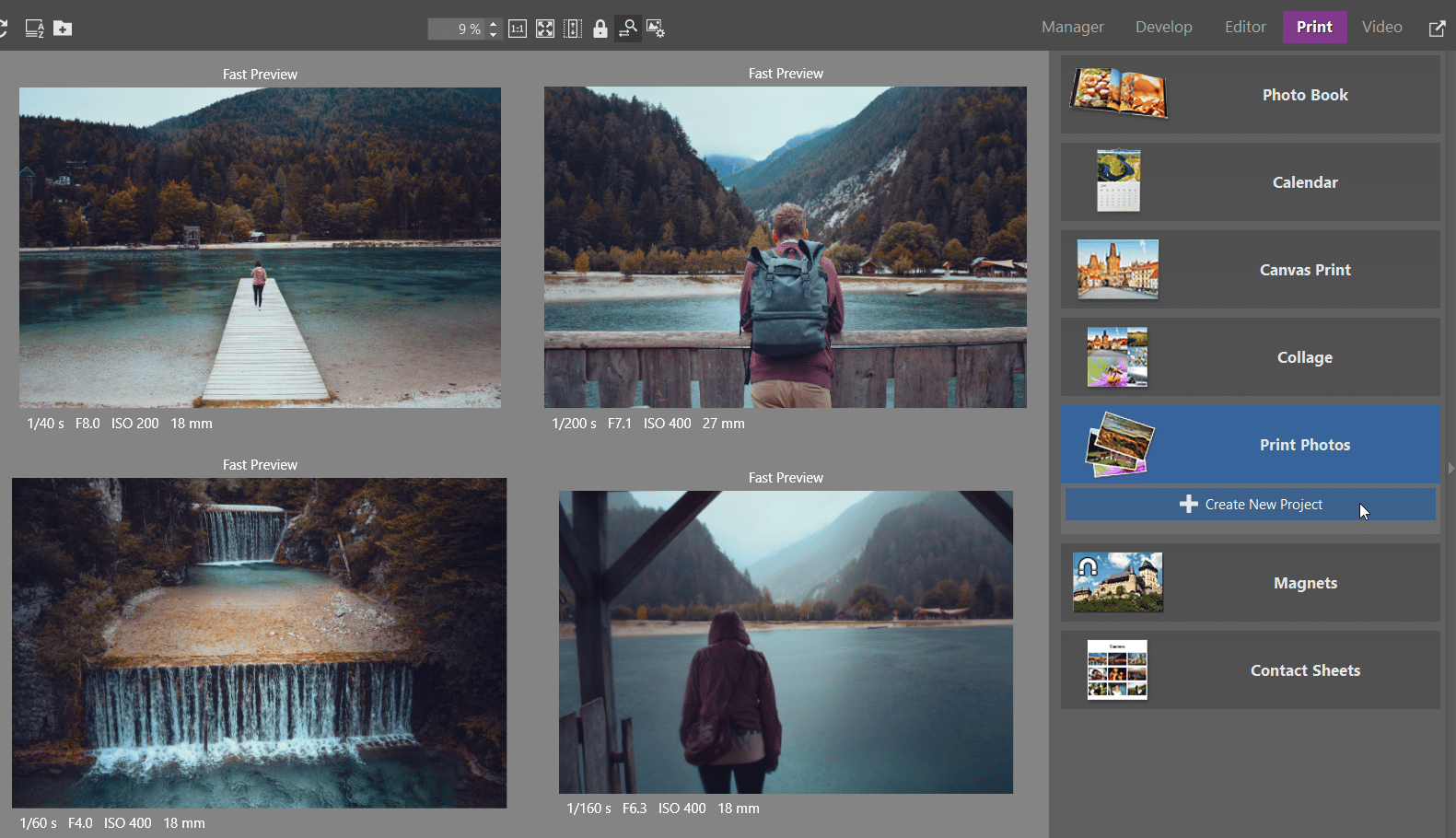 In the top right pull-down menu choose the format you wish to print. Choose the other settings for paper style (color, glossy, or matte finish). The Grid width slider is useful for shrinking the cropped area or adding a white border to your photo.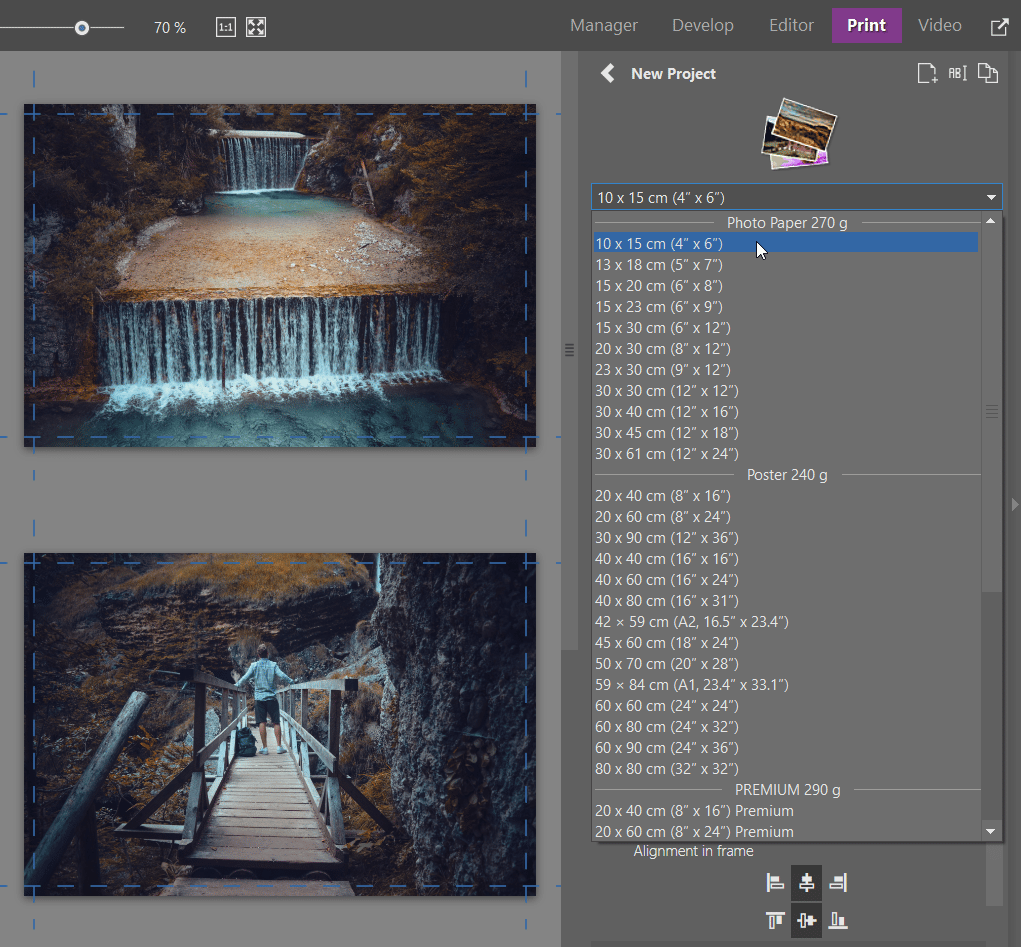 The dotted lines on the edges of each photo indicate where the photo will be cropped. Don't put anything important there. 
Warning: If you check the "Crop marks" box, the photo will be printed with the crop marks displayed. This is only needed in rare cases, so we recommend leaving this box unchecked. 
Watch the aspect ratio
The majority of cameras have an aspect ratio of 3:2. However, mobile phones and some point-and-shoot cameras have an aspect ratio of 4:3. This may cause some issues while printing. For instance, you will have problems when printing a photo with an aspect ratio of 4:3 to a 15x10cm (6x4in) size and an aspect ratio of 3:2.
Zoner Photo Studio X can solve these issues as you prepare your photos to print. Your two options are: 
Crop:

the photo will be stretched to full size, but a small piece of the image will be missing

Fit:

fits the entire photo but will include a white border
Set aspect ratio for all photos in the right panel or for each photo separately by clicking the selected photo. Another solution is to crop to the desired aspect ratio before printing.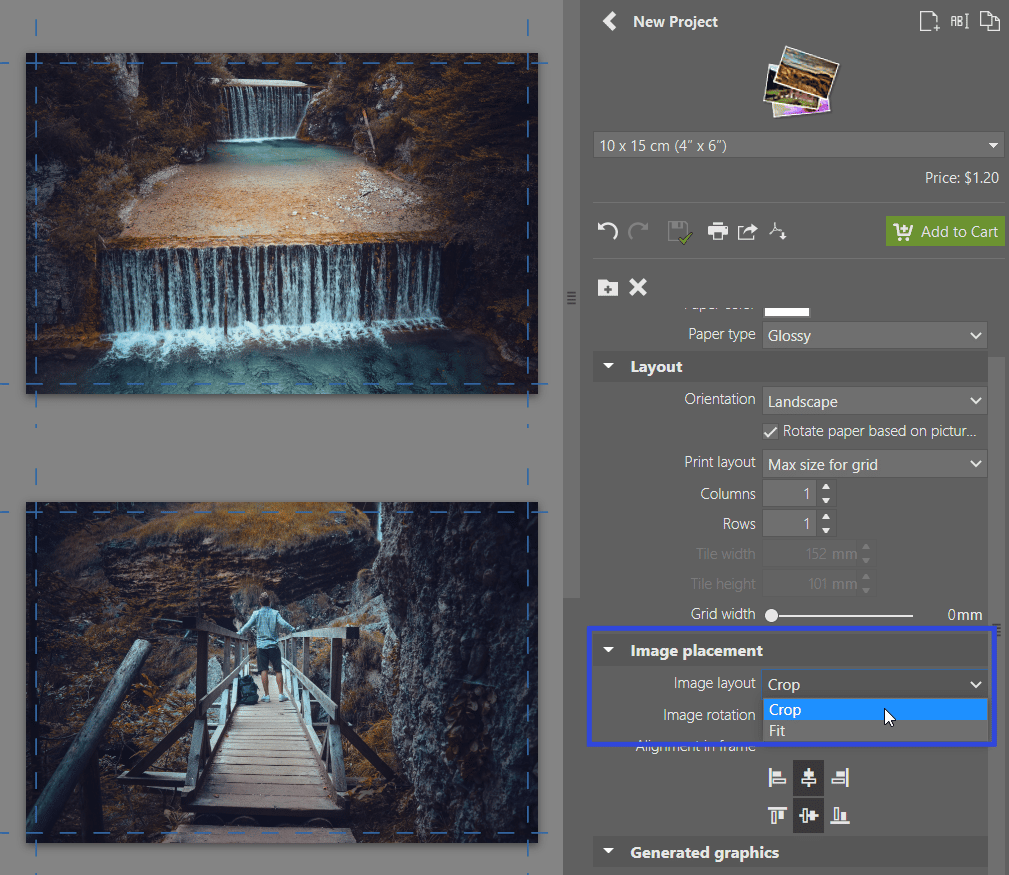 Add to Cart and you're done!
When you are finished fine tuning your photos, click the green Add to Cart button and complete the order. Photos will be delivered to countries in the EU within 9 business days (outside the EU, 17 business days). 
Download Zoner Photo Studio X free for 7 days and have all your favorite memories printed on paper.