Making your adventures look epic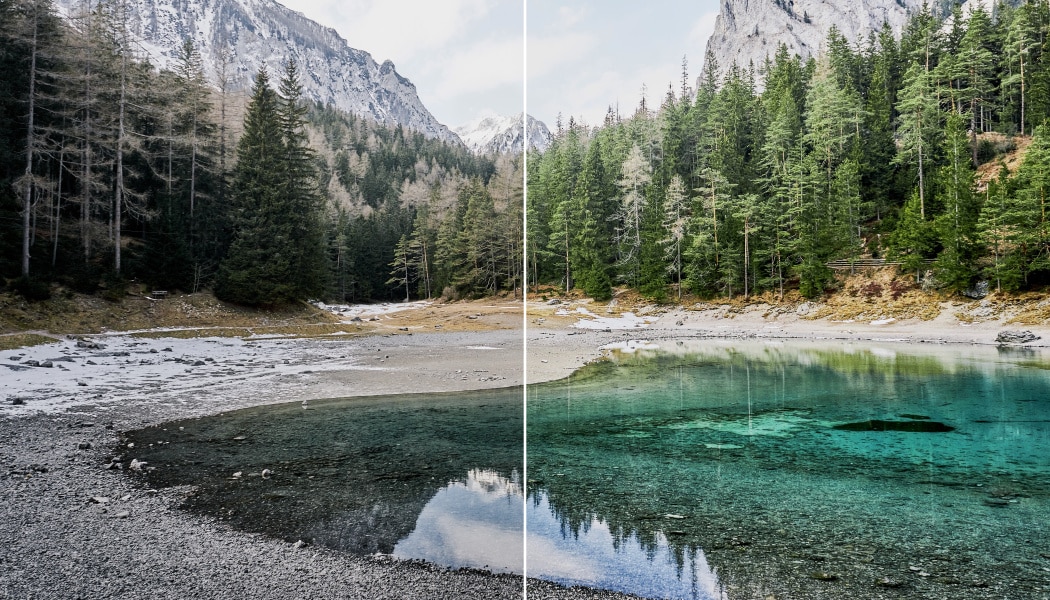 "The photos just don't do it justice." Have you ever found yourself muttering this disappointedly when trying to describe the way the colors of the sunset reflected in the mountain lakes below you? Or that special shade of blue in the water of a glacier-fed stream to your friends after your adventure? You tried to take a picture to capture the moment, but the results were somewhat unfulfilling to say the least. Is it actually possible for travelers who are not professional photographers to end up with great photos of their trip? To find out, my fellow travel enthusiasts and I at 10Adventures decided to try Zoner Photo Studio X.
I have tried to learn Photoshop in the past and toyed a bit with Lightroom as well, but I never had much luck figuring out the vast quantity of tools and how to use them. I found the interfaces somewhat difficult to understand. I also considered taking courses but never found the time to commit to them.
Zoner Photo Studio X is intuitive
So imagine my surprise when I opened Zoner Photo Studio X (ZPS X) and started trying out some random features. The interface was quite intuitive and easy to work through and when I ran into difficulties using it I was able to find cool tutorials and informative articles on their website. If a function did not do what I expected it would, I could just go to their website and read a thorough article. It not only explained how to use the feature but also showed me how to combine other features to get even better results. Since I'd rather be outside taking photographs and exploring the world it was a relief to find the solution quickly so I could finish my edits. 
Zoner is great software tool for boosting your travel photos. You don't have to be a photographer or a graphic designer to benefit from it, but someone working in the creative industry would benefit even more. It has a lot of powerful functions under one platform, which is great, especially considering the price.
Zoner's features for travel photography 
The available ZPS X Presets made my work faster. There are standard presets that come with the software and additional presets can be downloaded from their website. If you feel extra creative, you can choose to create your own. Since I'm in the travel industry, I found the region based presets the most useful. There are different sets for forests, alpine landscapes, winter themes, and even beach themes. Simply browse through your favorite presets until you find the perfect one. 
Filters can change a photo completely. I spent time checking out the Quick Filter feature and compared to the filters I've seen on other photo editing software, I find Zoner's filters both powerful and unique. I recommend trying the Dramatic filter! 
Polarization is another tool that every traveler needs to try! I can't remember a trip where I had the perfect sky for a photo.The sky is absolutely important in an image because it dictates the mood of the picture and can really add to the beauty of the scene.
The Polarization feature allows you to improve the contrast of the sky without changing other elements within the image. This is especially true during those days when you arrive at a beautiful spot, mid-day with no option to stick around for later and the glare off of alpine lakes just makes the picture-taking quite difficult. 
Use GPS
Over time, even the most spectacular overlooks can all start to look the same. If you have a lot of photos and start to lose track of where they were taken, try the Maps feature. It uses the image GeoTag data and pinpoints each photograph on the world map. You can see the exact location where each photograph was taken!
Maps even allow you to add your hiking trail GPX data and visualize the trails on the map with your pictures. This is a really great function for every traveler and can help you share with fellow hikers and keep track of everywhere you've been. 
Share on social networks
In the social media age, posting your travel photos on platforms like Instagram and Facebook are a must if you want to grow your brand; of course your own personal website is no exception. Often these channels have specific parameters and limitations, so the images need to be adjusted in order to look perfect each time.
Zoner Photo Studio X has a great variety of exporting options that adjust your images automatically depending on your choice. With ZPS X I can get a 2048 px wide photo for Facebook or an optimized quality photo for our website with just a few clicks.   
Zoner Photo Studio X helped me to improve my travel photos to more accurately reflect the experience of being there. After experimenting with Zoner for a few weeks I can strongly recommend it to fellow travelers who want a solid application to bring the visualization of their experiences to the next level.