Nude Photography: Think About Light, Composition, and Consent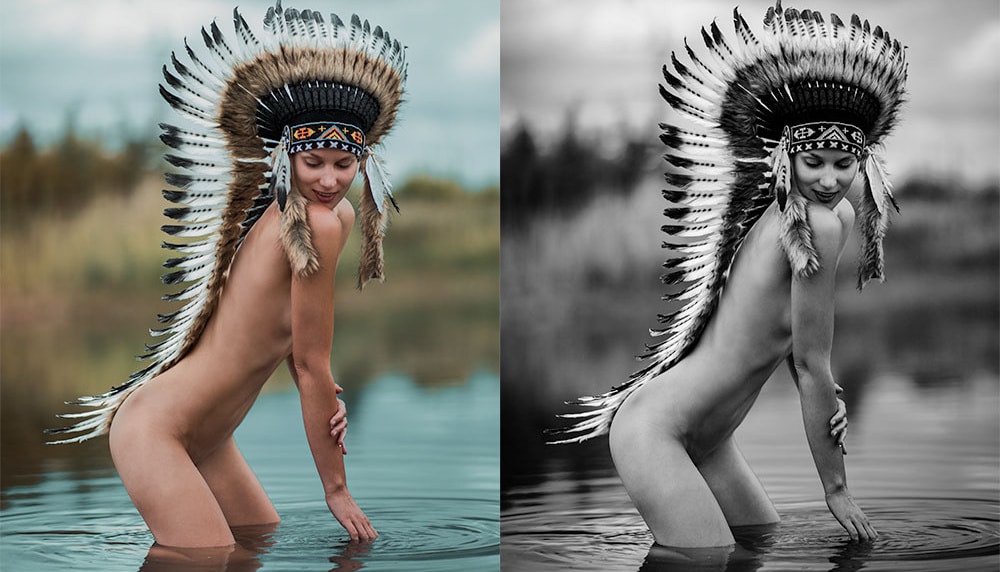 Nude photography is a difficult genre. To get good pictures here, knowing your camera and preparing good lighting are essential, but still not enough—you need a feeling for working with people, and tact. So we've prepared a few tips for you about what to think about and watch out for when photographing nudes.
Every photographer who's doing nude photography can interpret this term a bit differently. And looking at their web galleries, you'll see they each have a signature style. It may include favorite locations, unusual poses, special lighting, or specific post-production.
Just one article can't cover that whole wide world, so here I'll work primarily from my own experience and knowledge. And just like with my other articles, you can be sure that for every point, I've left many exceptions and alternatives untouched.
Take Preparations and Consent Seriously
As a beginning nude photographer, you'll work best with an experienced nude model—especially because of posing. Still, there are no limits to who you can work with.
While there are some photographers who obtain the model's consent for photography in general and only persuade them to do nudes after they're at the studio, I prefer the most precise advance agreement possible. First, this makes it clear that nudes are involved, and second, it gives the model a chance to decide what can be photographed and published.
Some models aren't bothered by anything here, while with others you'll need to reach an agreement on specific conditions. Some will need you to ensure they will remain anonymous, or that your photos won't show full frontal nudity. Note that anonymity means both not showing their face and not showing other "identifiers" such as tattoos.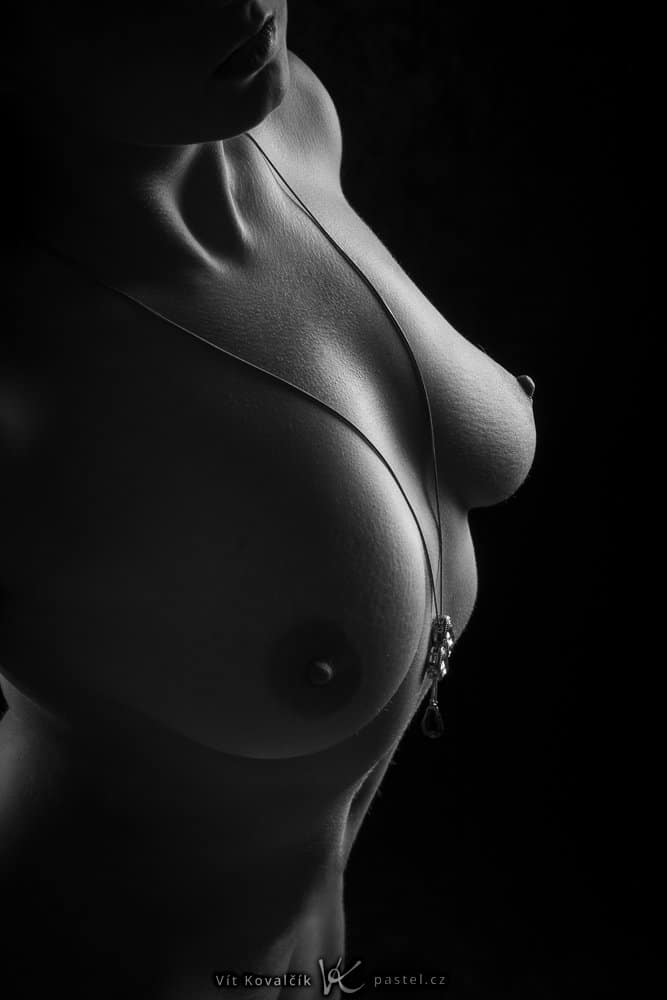 A contract with the model—a model release—is especially important before nude photography. It specifies:
what you're allowed to publish,

how you can use the pictures,

what they'll receive (which may be money or may be promo pictures),

etc.
Model releases are practical for photographers too: the model can't later say that they've changed their mind and e.g. forbid the pictures' publishing. So your work won't be in vain.
What Location?
A studio is the easiest choice, but you can essentially shoot in any place that won't mean crossing limits for society (or your model). Both indoor and outdoor sites are fine. However, if you live in a place with a rich hiking culture, you'll have to accept that forests, etc. won't be people-free. Indoor shots eliminate this problem; you'll be undistracted.
Your stylistic aims for the photo play a role here too. For photos based on precision and contours, it's most practical to work at the studio; soft and natural photos, meanwhile, work best with nature itself.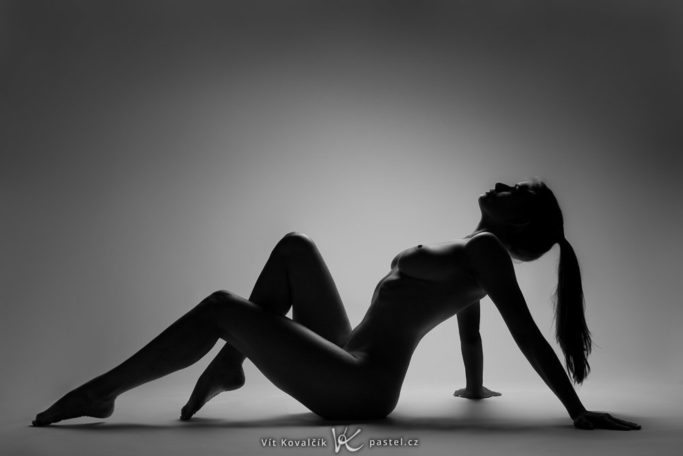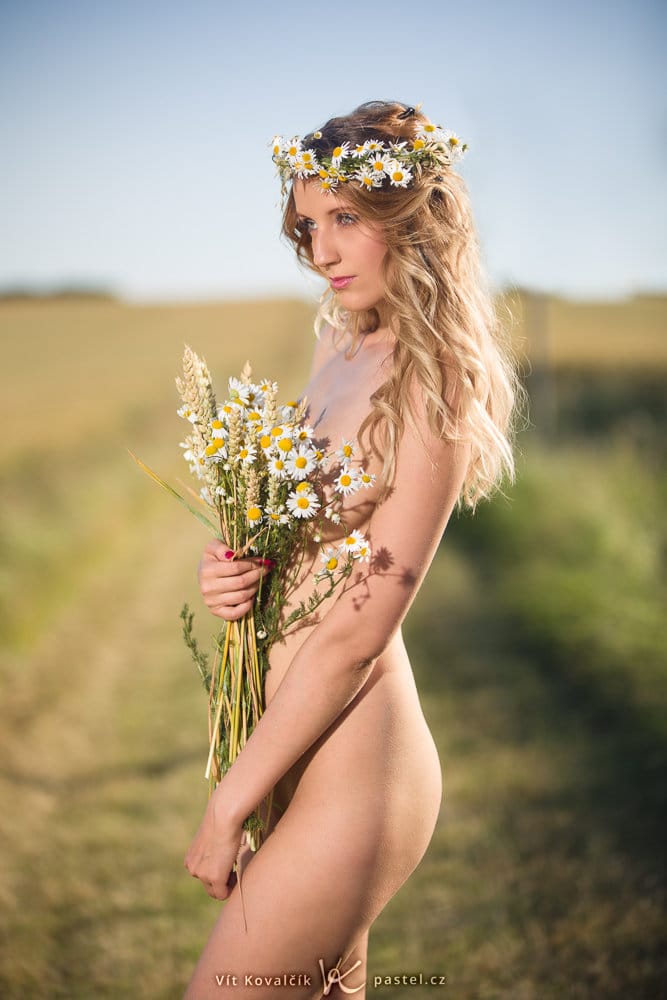 Poses in Nude Photography
Nude modeling is similar to acting and other performances. Your model has to pose differently than how they'd stand at, say, a bus stop. Dancers, especially ballet dancers, are experts here—they've trained both specific stances and overall elegance. Even if you pose them strangely, they'll still look good.
Your specific approach to a given nude shot will be important for posing. Gentle, romantic poses will work without sweeping gestures.
But in many nudes, you can see how the model's back is curved. While it looks normal and effortless in pictures, it really isn't. And because it's often true that the more their back is curved, the better, models will often deliberately exaggerate this element.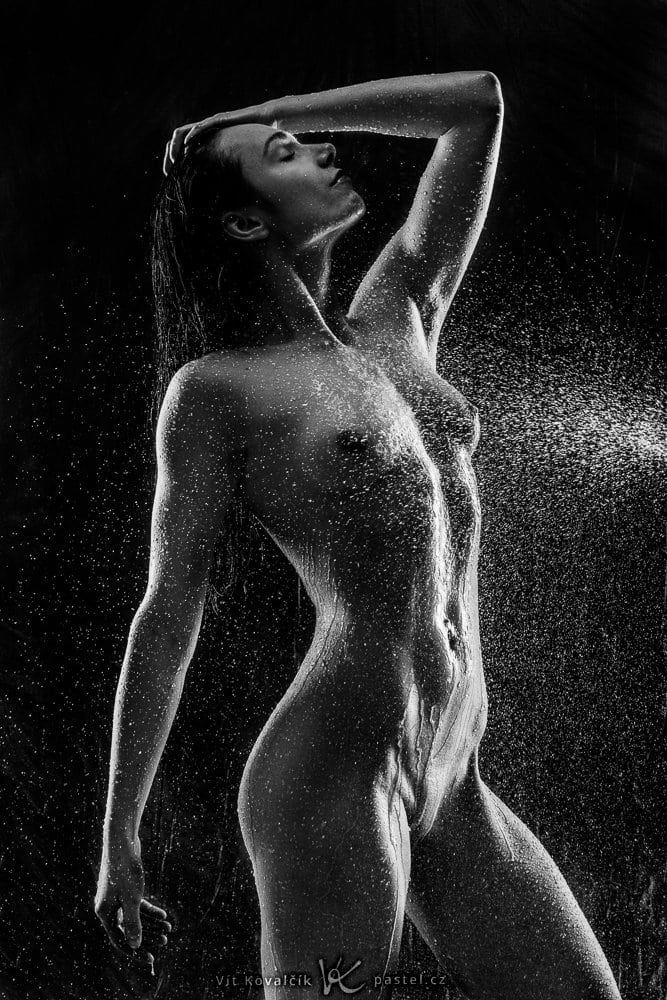 Likewise it's good if the model's feet are pointing outward—if the situation allows it. It doesn't look good when a model is posing marvelously from their head down to their ankles, but their feet are at right angles to their body.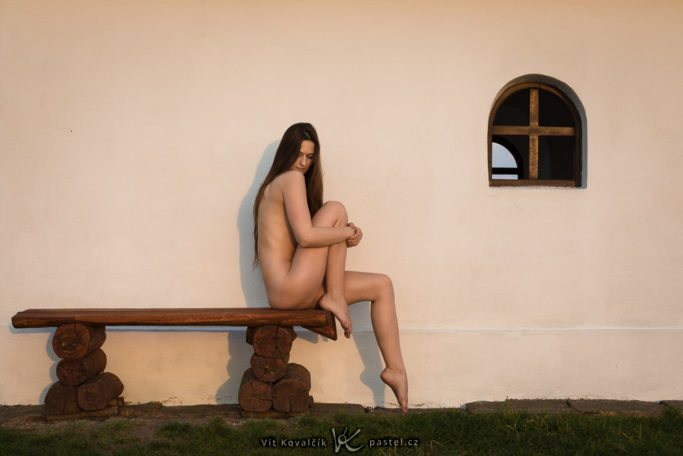 Keep Facial Expressions in Mind
These photos also need the right expressions. I consider expressions to be the hardest part of this genre, because when it comes to poses, even a beginning model can learn the basic ones in their first hour. But work with facial expressions depends on experience and takes longer to train. So more experienced (older) models are at an advantage here. Although young extroverts can surprise you too.
Expressions are very important, and unfortunately they can also ruin a photo. For example when the model gawks into the lens with annoyance or terror.
You might wonder why they'd do that, but when you tell them everything you'll be wanting from them, it can happen easily. You can have so many requirements that they start thinking so hard about posing, they forget about their faces. As a photographer, you have to evaluate whether the model's current expression is right, or whether you want something else.
If neither you nor the model is sure where they should look, there are several good options worth a try.
The first is for them to look downward. This can often be more appropriate than if they were looking out into the distance. When the model is looking at the ground, it gives the picture a softer look. The previous picture is a good example.
Sometimes closed eyes are better; they provide a truly dreamlike atmosphere. And they completely remove the problem of which way to look.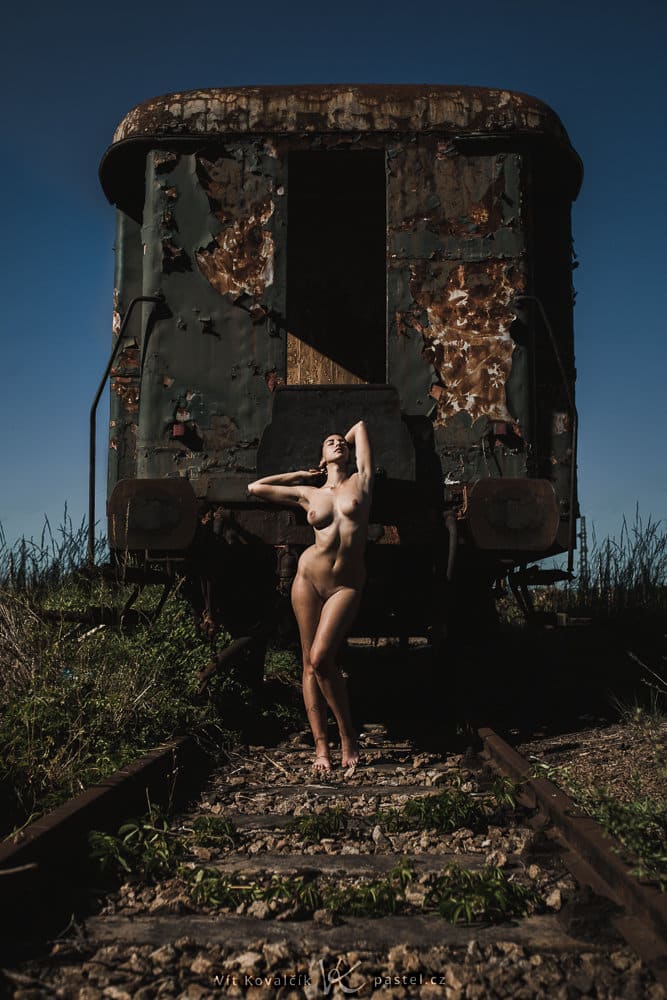 My last tip for more relaxed photos is to have the model's mouth open slightly. When it's tightly closed, the picture looks stricter.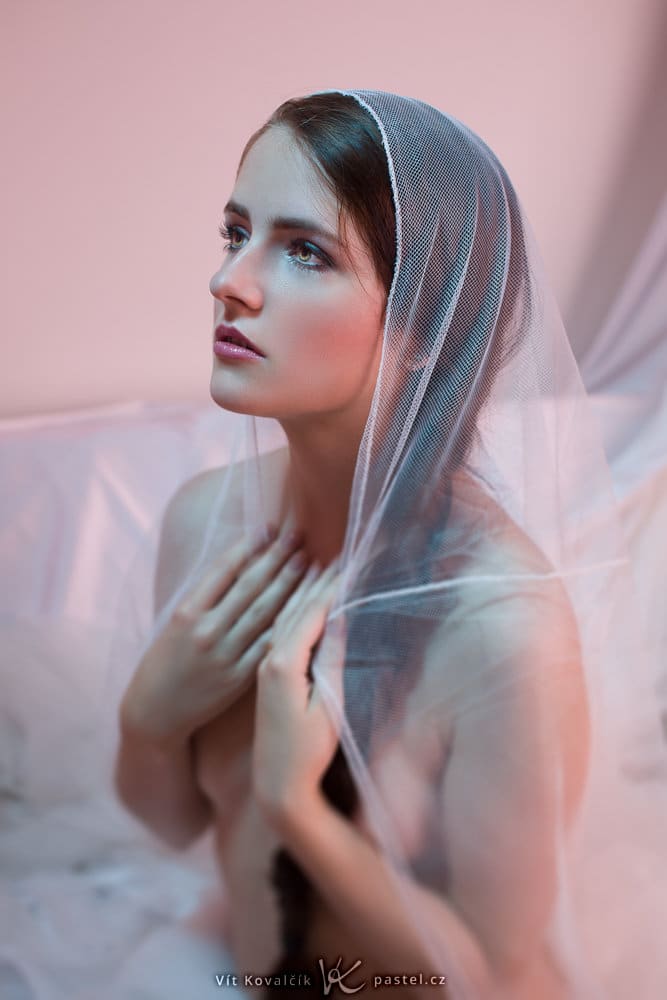 Also note that naturally, you'll avoid worries about facial expressions in photos that don't show a face.
Lighting
You have a flood of possibilities when you're working with light. Some people prefer naturally lighted scenes, while others prefer studio flashes, which they have completely under control. You can also combine natural and artificial light.
You don't have to feel limited here. There is, however, one striking kind of lighting that's used in nude photography often—one that's a favorite and that I'd like to mention.
Rim light.
In its purest form, it produces traditional studio shots where there's a dark model who's outlined by light contours. Creating this effect is easy. You simply need to place the flashes (usually within softboxes) alongside the model and turn them towards the camera.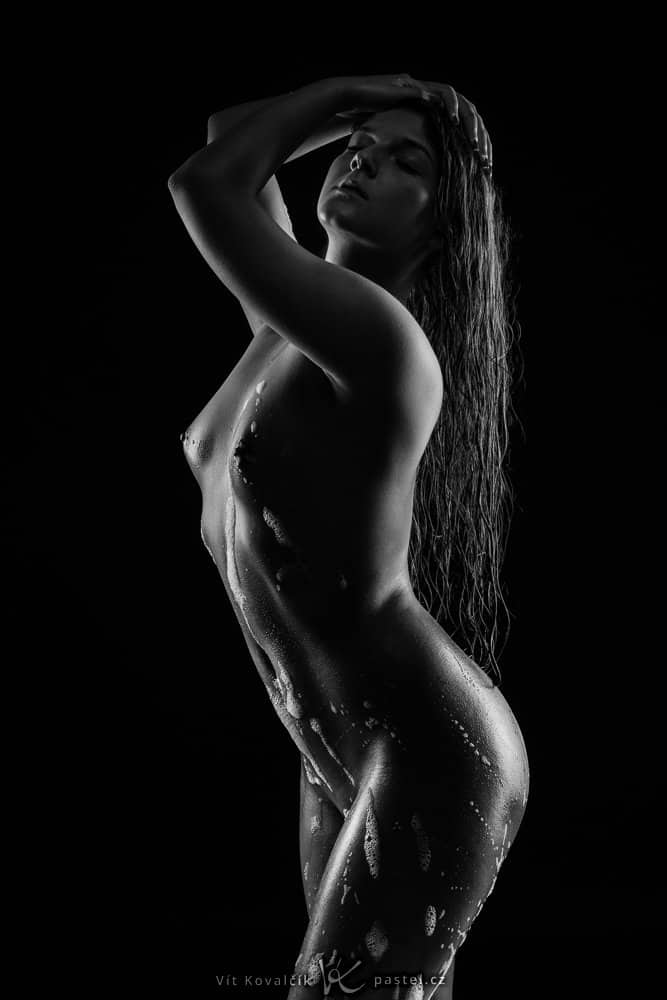 You can also use a similar approach outside the studio. Then you can have an artificially produced rim of light as a supplement to existing light.
Black and White, or Color?
You'll rarely go wrong when using black and white for nude photography. And above all the dramatic, outlined shots from the last section have so little color inherently that you can't even tell the difference between black-and-white and color photos.
Still, there are situations where there are more colors in play, or where the model's skin is so superb that the color original is pleasant and problem-free as well.
Personally, I often try both variants and pick one of them for publishing. The disadvantage of this approach is that sometimes I like both versions and I have to pick just one with a heavy heart.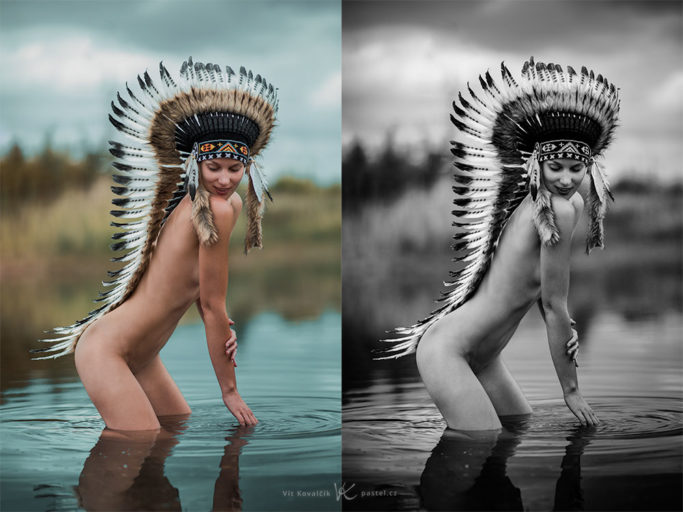 Don't Be Afraid to Experiment
There are many styles and ideas for photographing nudes. If you let yourself try out a variety of approaches, this may sometimes bring unavoidable errors and failed photos, but it will also enable you to create something new.
So don't be afraid to experiment and try out shot types outside of your comfort zone.