Portraits With an LED Ring Light? Great Lighting, Easy to Carry, and Lots of Fun.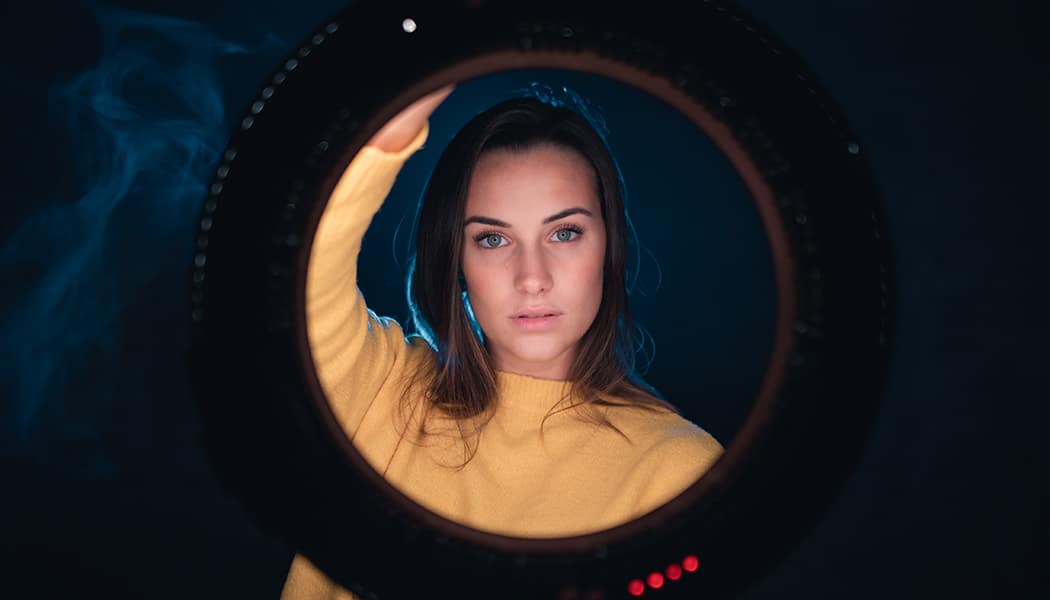 Permanent lights for photography come in a variety of colors and shapes. Among the more exotic of these lights are LED ring lights. And we were interested in seeing what all you can conjure up with ring lights, so we gave one of them a thorough test run. Naturally we didn't keep the results just for ourselves. We were surprised to see how much this light could do—the effects it produces are attractive, and it's easy to work with. But we won't stick to just theory; we'll also show you how to work with ring lights in practice.
The specific light I tested was the LED ring light called the Falcon Eyes Ring Light. I chose this particular model because it is one of the few that supports both grid power and power from a rechargeable battery. So it's no problem to take it with you everywhere. 
It Can Replace a Softbox as Your Main Light
I primarily used it as my main light source, aiming it at my subject's face from the side. It has a diameter of just under 40 cm, so it produces quite soft and pleasant light. It can't light your whole subject, but it isn't even made for that. For portraits from the waist up, it's entirely enough, and the light's strength is also good enough and then some—I usually didn't have to set it to more than half strength. At small distances, its higher intensities weren't even pleasant for my model anyway.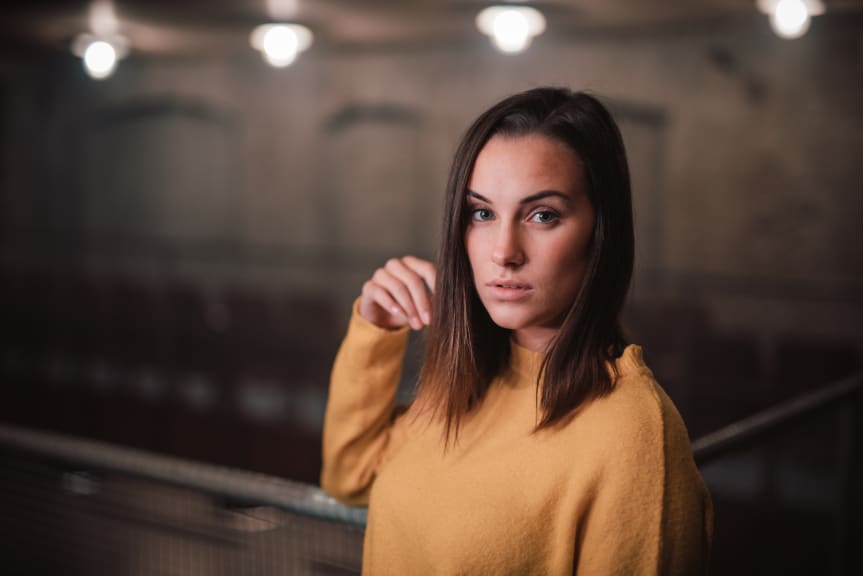 At a distance of about one meter, its lighting was usually optimal. Naturally the closer the light is, the softer this light is—and a ring light's character will come then to the fore. But watch out, put it too close, and it will get into the frame. This particular ring light also has a practical base with a tripod thread—but using a "human tripod" is more efficient.
Smoothly Adjustable Color Temperature and Light Intensity
This light's intensity and color temperature can be adjusted using two separate dials, so you can match this light to the light around you whenever you need. This makes your white balancing work afterwards much easier. You'll only need to make some very mild adjustments using the White Balance controls in Zoner Photo Studio.
Besides these dials, you can also manage this ring light's intensity using four buttons on the back. Use these to turn the light's individual sectors on and off.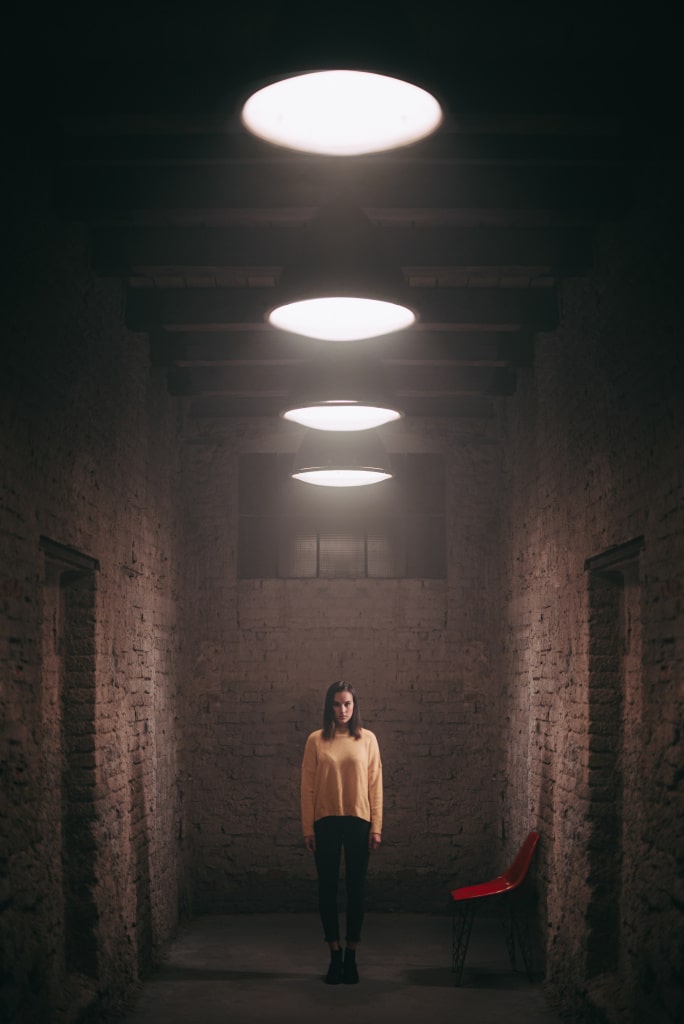 Lighting the Subject's Face Only 
If you want, you can use this light to illuminate just one part of an object. Tilt it upwards, and this light will shine at a different angle, making its cone of illumination shine, for example, only on the subject's face—when you want their face to dominate the photo. Everything else will be darker.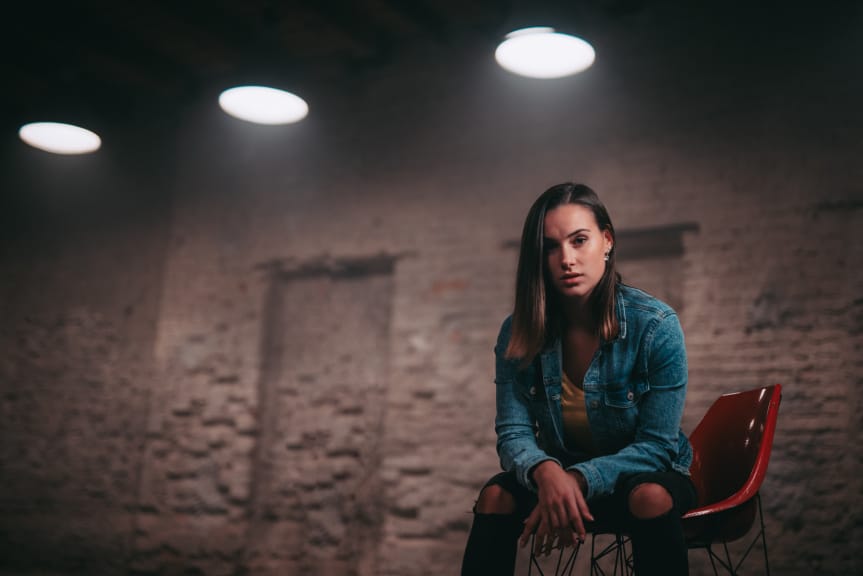 It Can Even Be a Good Prop
Unlike softboxes and umbrellas, a ring light has the great advantage of not getting in the way if you leave it in a picture, thanks to its minimalist look. In fact, it makes for an interesting element that you can put to work.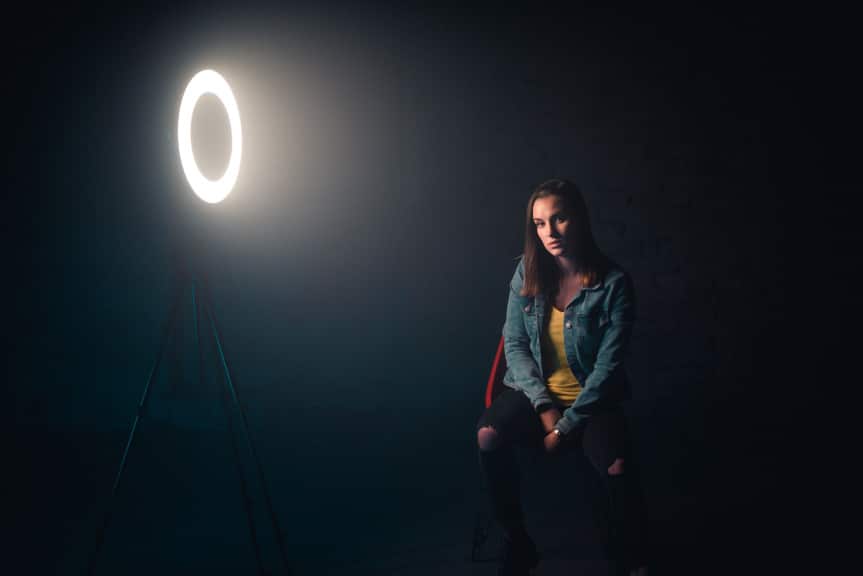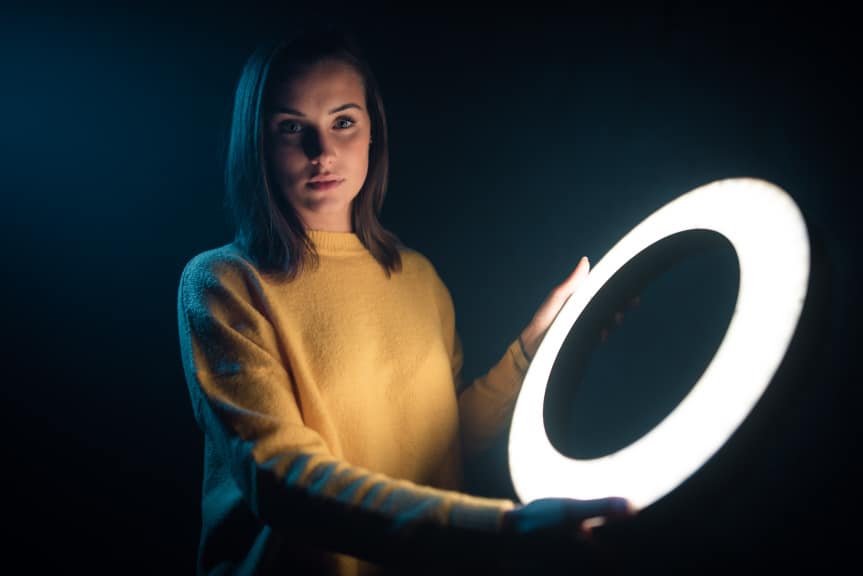 Combining It With Another Light Gives a More Interesting Scene
We also tried turning out the lights completely during our shoot and combining the ring light with an RGB LED stick, which produced backlighting behind the model's head.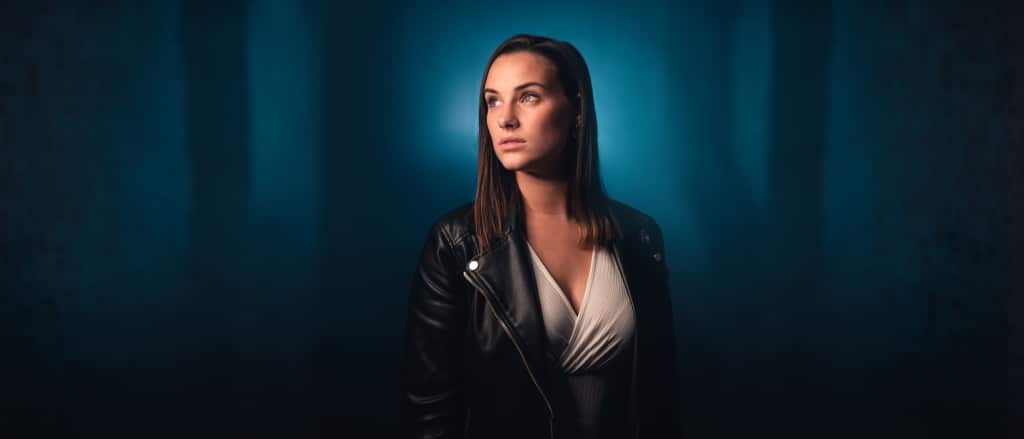 It's worth mentioning that I used a fog machine and a low f-stop herer to make the model "pop out" against the background.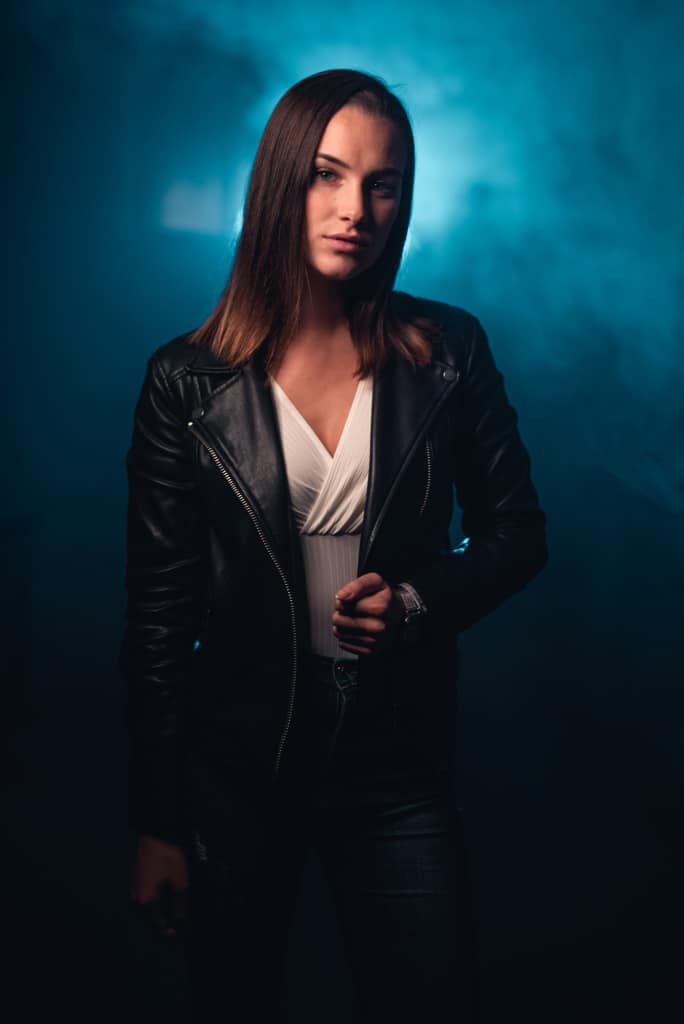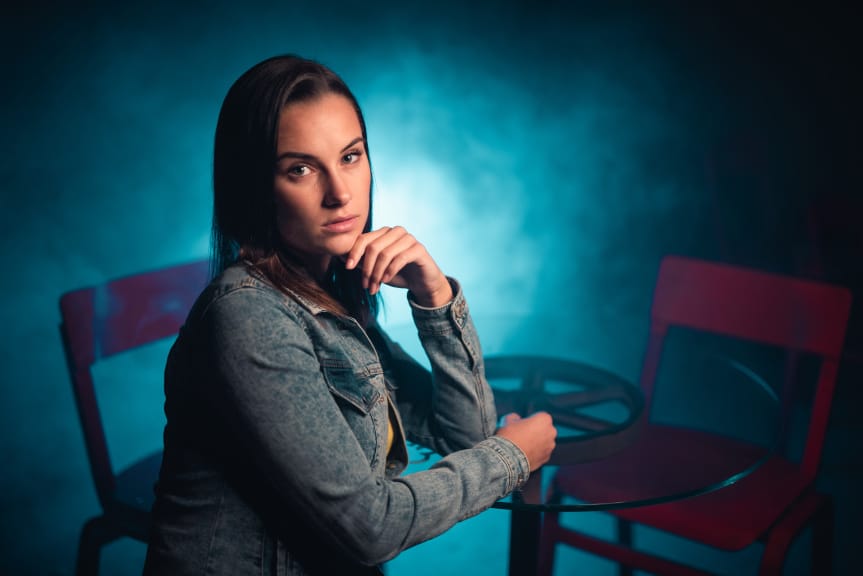 Reflections in the Eyes When Shooting Through Light
When you stick your camera into the middle of the light and shoot straight ahead, you get very characteristic reflections in your model's eyes. Also, their skin will be illuminated completely, with no shadows. Because of this, cosmetics studios and advertisers often use ring lights when shooting promotional photos for makeup.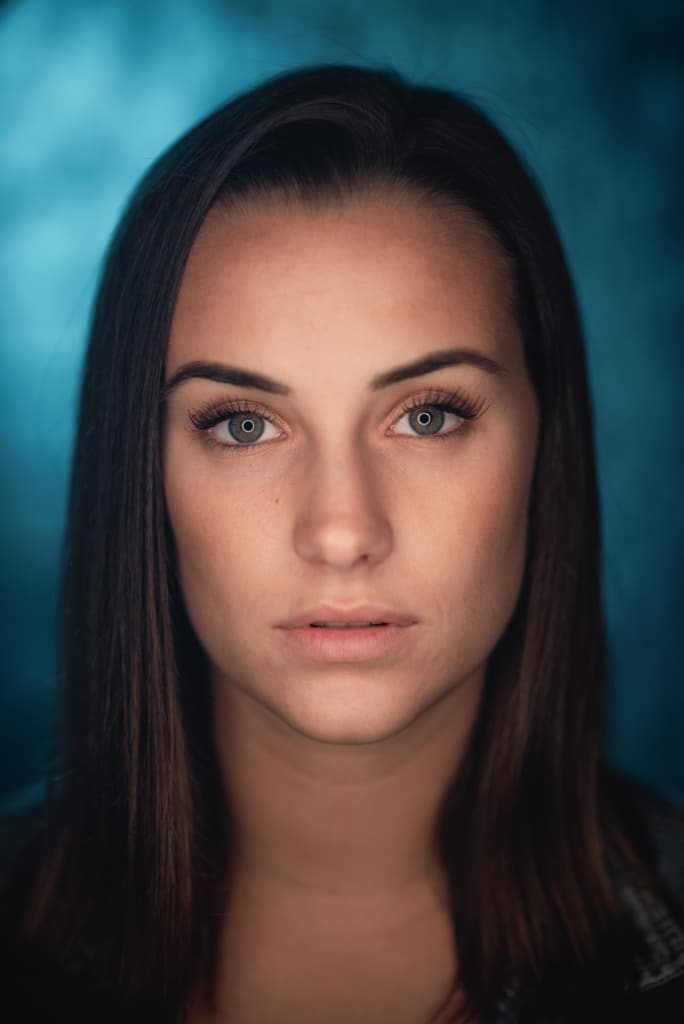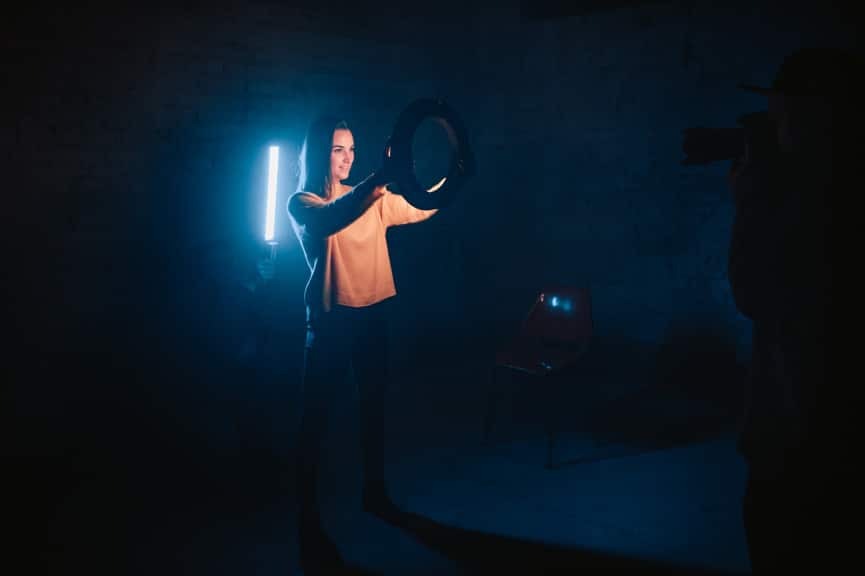 Portable and Nearly Invisible
Size is one major advantage of ring lights compared to traditional flashes. I welcomed the smaller size when I was shooting in a library where silence reigned and we were trying to be as unnoticeable as possible, to avoid disturbing the other patrons. We probably couldn't have done that with flashes and stands!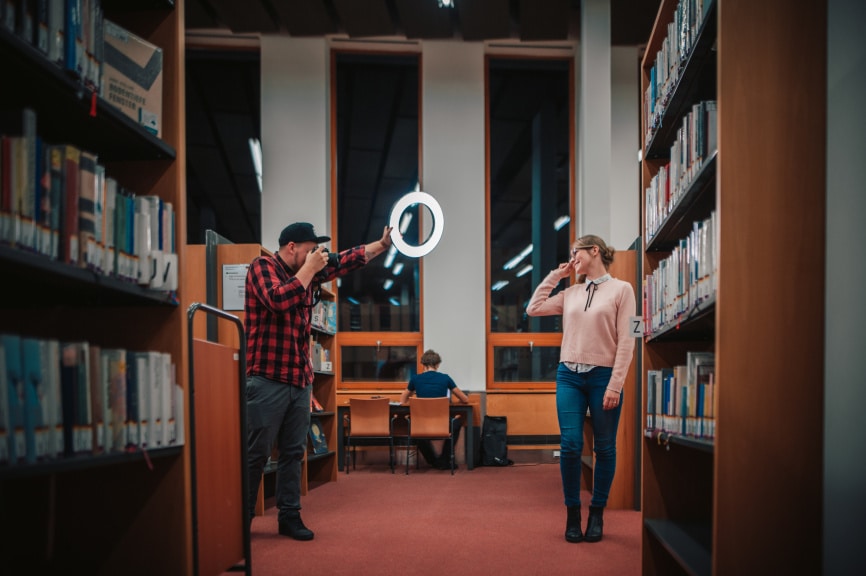 It Has Its Downsides
What would I say are this light's downsides? As you can see in the next photo, it has lights on the back telling that it's turned on, a spot for a tripod thread, and red lights indicating which sectors of the light are shining. But the intensity and color-temperature dials are unlit, and when working in the dark, we had to fumble for them a bit. You can remind yourself that these dials are somewhere between the green and red indicators, but having the dials' names be illuminated, for example, would really help. But, it's only a matter of habit.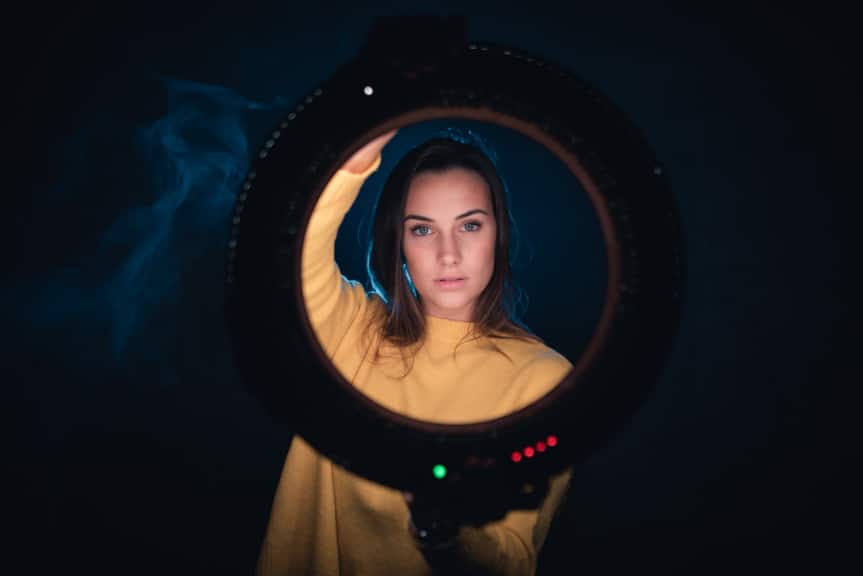 Take It to an Event and Everyone Will Want a Photo
The moment I turned this light on at a wedding, it really caught everyone's eye, and they all wanted to be in a picture with a halo or a ring around their neck.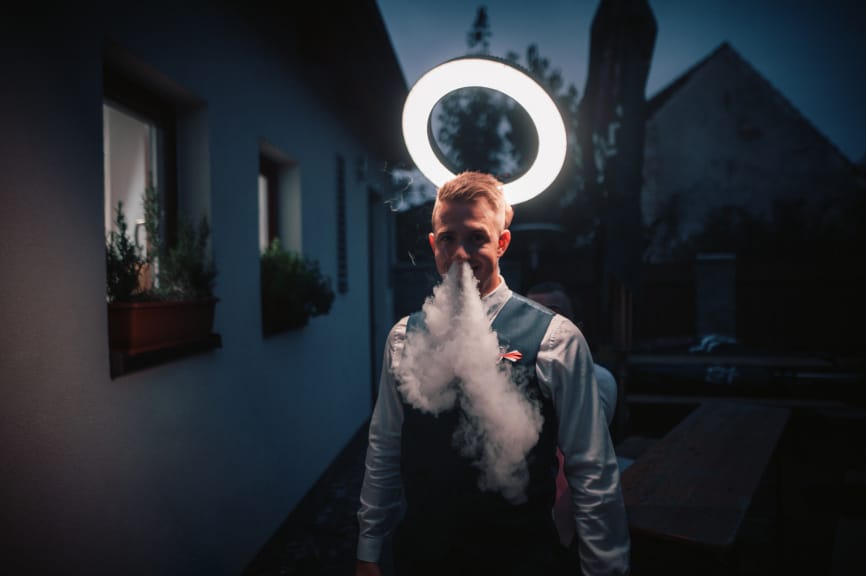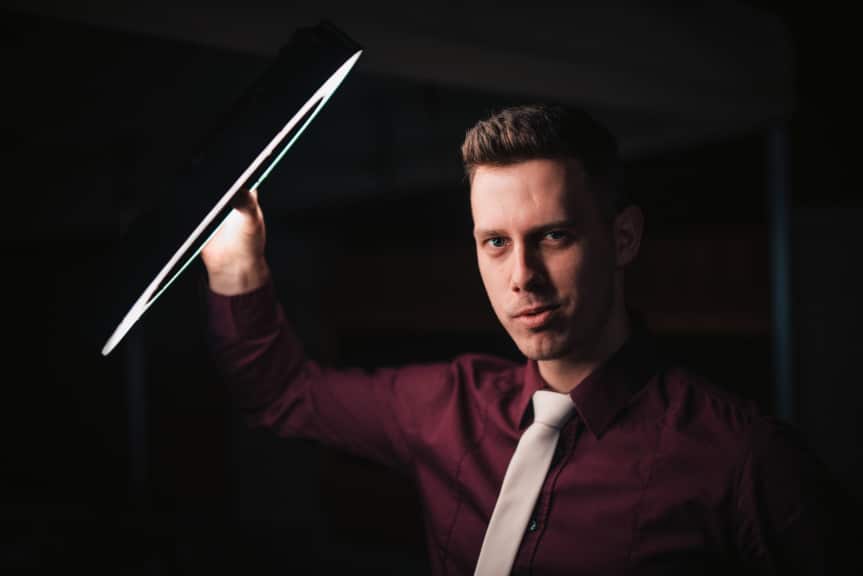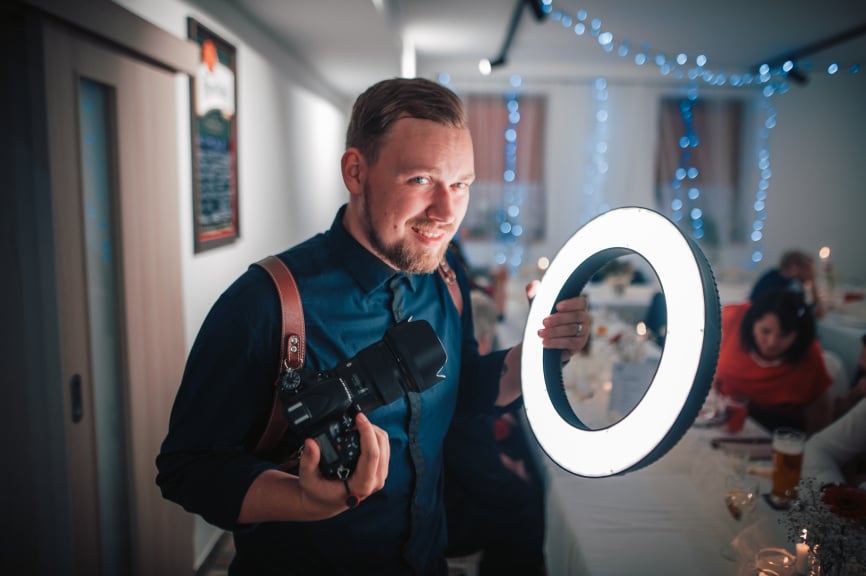 Why Choose a Ring Light Over Something Else?
Even though its light output isn't enormous, it's a very creative aid, easy to work with, and not at all bulky, and it produces soft and lovely light. Not only will you be thrilled with it as a photographer, everyone around you will be thrilled too.
We'd like to thank Phototools.cz for lending us this great piece of kit for testing.