Sync ZPS X with the Cloud – Have Mobile Photos at Your Fingertips at All Times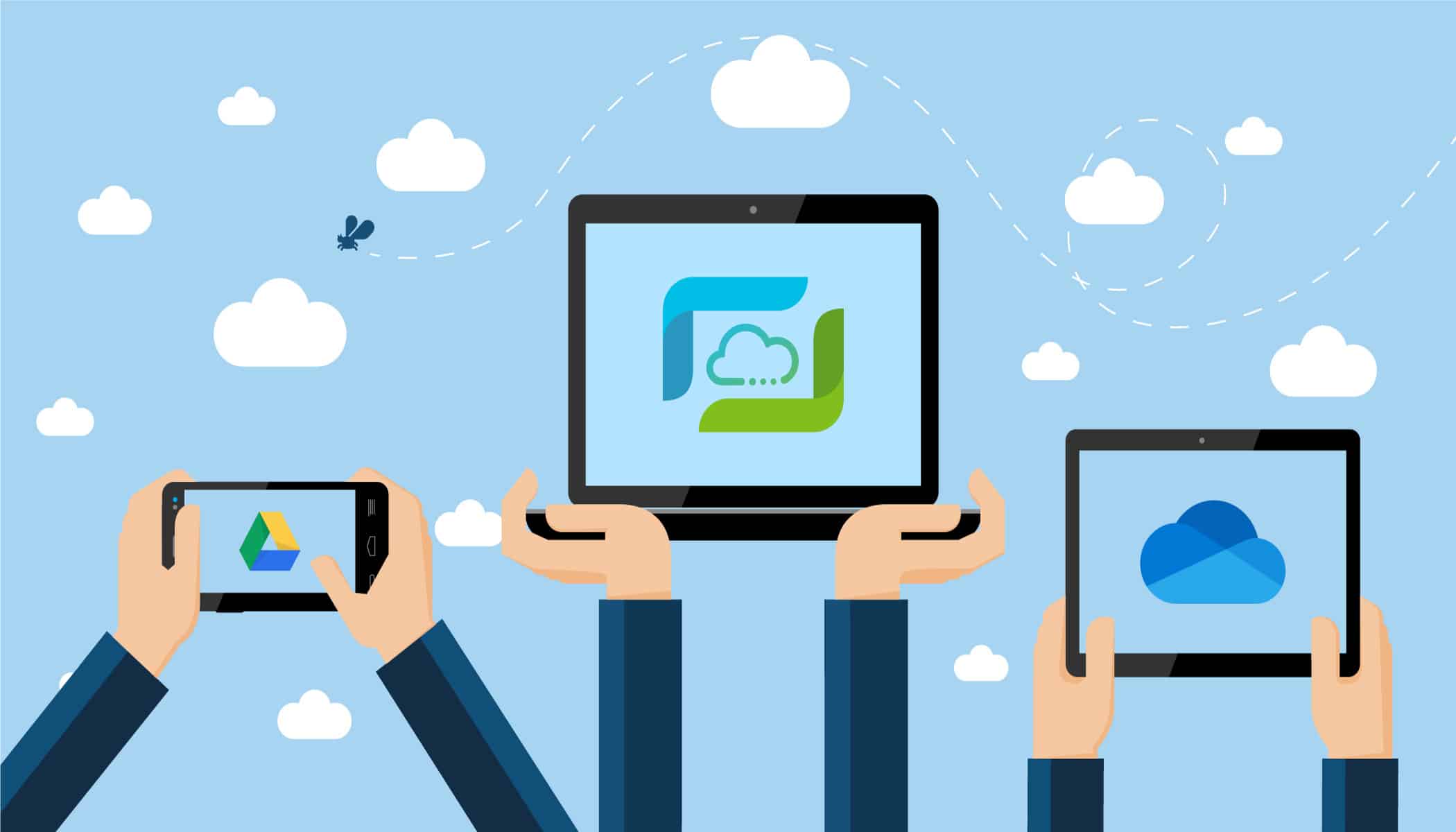 The ability to download photos from your phone to your computer without needing to connect any cables comes in handy. Cloud storage can help you do this. It's quick and easy and you don't need anything besides an internet connection. Zoner Photo Studio X offers simple syncing to multiple cloud services. Learning to use these cloud services can simplify your workflow and save you precious time.  
What is the cloud? With the cloud, you can access your data from any device that's connected to the internet. Your data doesn't need to be stored on any physical device. Cloud service providers securely store your data on their servers, which you access remotely via the internet. Then, you work with your files the same way you would if they were saved to your computer. 
When do you need the cloud? 
Generally speaking, you need the cloud if you primarily use a mobile phone for taking pictures for your business, but still need to edit these photos before sharing them on social media. 
While mobile phones can do some basic photo editing using the built-in software, it's often better to do more quality editing on the computer, especially when you want to share your photos online.  
Zoner Photo Studio can do advanced retouching and the results look better. What's more, when checking the image quality on the computer, you see how it looks on a monitor and not only on a small phone display.  
It's not a problem to share a photo you've edited from your phone and not the computer to Instagram or other social media. Export the photo from Zoner Photo Studio X back to the cloud. From there, download it to your phone and share. No cables, no lengthy file transfers. 
Examples in practice
In addition to the fact that anyone who works on a team should use cloud storage, the most powerful feature of cloud storage is syncing your smartphone with Zoner Photo Studio X. 
A social media presence is critical for many types of businesses, such as restaurants or hair salons. Photos on social media are often sources of new customers. 
This doesn't mean you need to have a professional photographer or photo studio in your workplace. All you need is a mobile phone with a good camera and basic knowledge of arranging items for product photography. The rest can be done in Zoner Photo Studio X, where you can send the photo from your phone with a single click.
Cloud storage options
Each ZPS X user gets 20GB of space on the Zoner Photo Cloud for free to use as their personal storage. ZPC (Zoner Photo Cloud) is synced to your Zoner account, so you access it by logging into ZPS X on any device. You can also share folders with other users. Working as a team has never been easier. 
+ The best solution for working on a computer both individually and as a team

+ 20GB free with each ZPS X license

+ Fast, secure, non-destructive editing on the cloud

+ Easy to collaborate with other ZPS X users

– No mobile app available

– Only accessible from ZPS X
OneDrive
This popular cloud storage from Microsoft comes pre-installed on Windows 10. Simply search for OneDrive in your desktop apps and log in using a Microsoft account. You can create a Microsoft account for free. The ZPS X Navigator automatically finds the OneDrive folders and you can get right to work. An advantage of OneDrive is the mobile app which makes it easy to get pictures from your phone to Zoner Photo Studio X.
– Only 5GB free

– Must have a Microsoft account (free)

+ Mobile app for instant transfer between phone and ZPS X 

+ Synced with ZPS X
Dropbox
To sync Dropbox with ZPS X, you need to download the Dropbox app to your computer. Once you log in, the folder will automatically appear in the ZPS X Navigator. Dropbox can also be downloaded as a mobile app. 
– Only 2GB free

– Must install app on your computer

+ Direct sync with ZPS X 

+ Mobile app
Google Drive
Everyone knows the most popular cloud storage solution Google Drive. It is a practical solution from the American software giant whose services are used by countless businesses and households. Google Drive can be synced with ZPS X using what's called Google File Stream. Once installed on your computer, this tool adds Google Drive to the File Explorer structure. Then, Zoner Photo Studio X automatically adds the folder to the Navigator.  
+ Syncs Google Drive with your computer = access Google Drive directing with ZPS X 

+ Most widely-used cloud solution for business and private use

+ 15GB free

+ mobile app for instant transfer between your phone and ZPS X

– Google File Stream must be installed on your computer = more complicated initial setup 

– Must be set up for each computer 

English installation instructions are found

on this page

.
Benefits of using the cloud
The benefits of using the cloud are clear. You can have all drives synced with Zoner Photo Studio X at once and use the ones you need for any particular situation. You also don't need to waste time using cables and searching through the file directory on your phone and computer.