Tereza Buchalová Glamour Photography – Taking Beautiful Photos of Women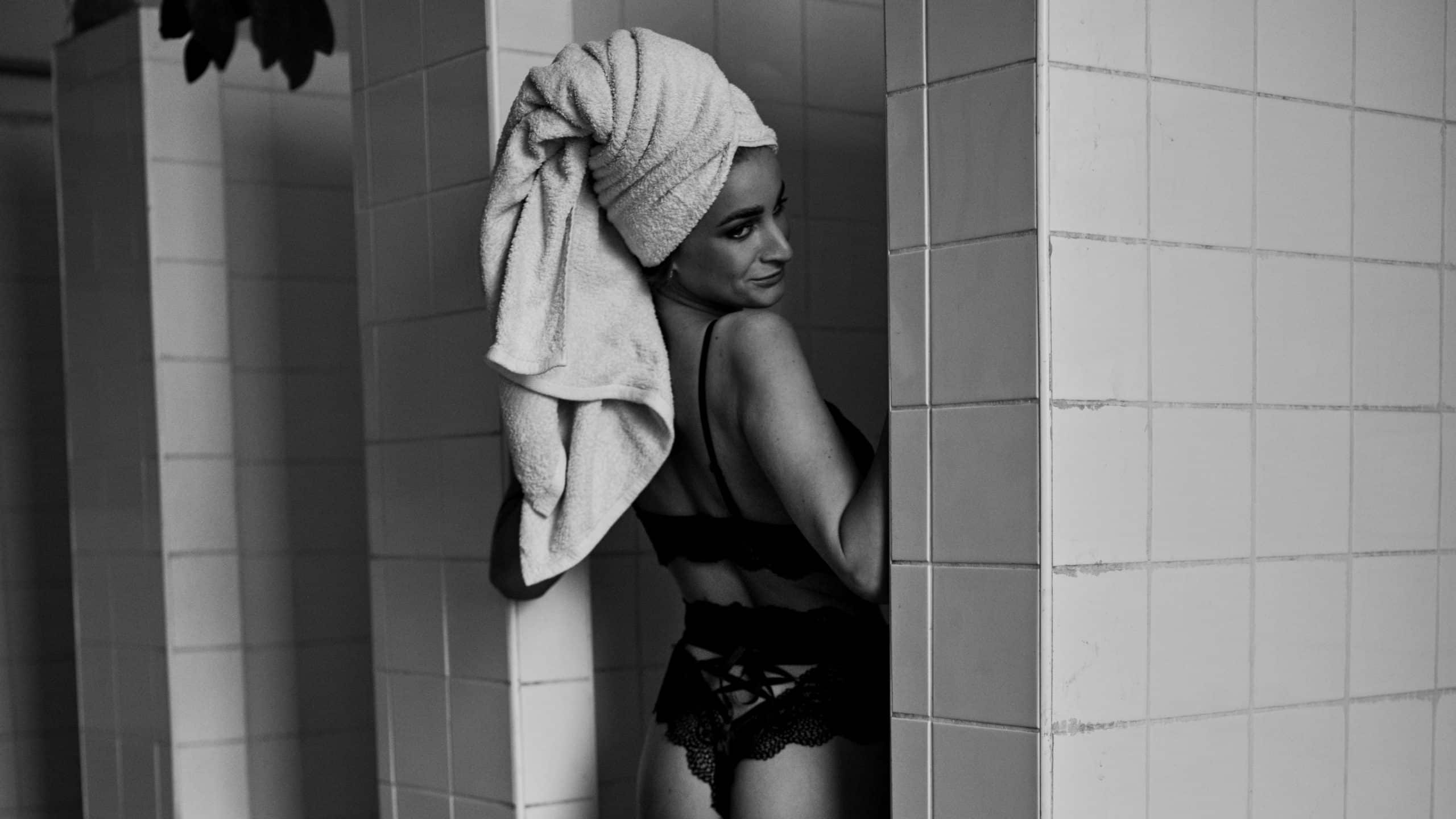 The word "glamour" invokes beauty, allure, and charisma. Boudoir photography shows us the world of a woman in an intimate setting. Both boudoir and glamour photography can be easily confused, especially for beginners. In this interview, we spoke about the topic of glamour photography with Zoner Photo Studio X ambassador Tereza Buchalová. Tereza also shares how she edits her photos before submitting them to her clients. 
Tereza has been fascinated by photography since she was a little girl. She attended many courses and workshops including photography courses with Robert Vano and Stanislav Petera. She is a certified stylist and image-maker. She is the first to say that she doesn't like to have her picture taken, which is why she mainly focuses on working with others. During a photoshoot, she gives her subjects advice on the best poses and facial expressions. She also tells them what to wear so they feel good about themselves. Tereza is a portrait and lifestyle photographer with her own studio in the center of Pardubice, Czech Republic. 
Tereza, we really appreciate your collaboration with Zoner Photo Studio and thank you for your time. In you January article, you provided some insight into boudoir photography. Now, we are wondering what the differences are between glamour and boudoir photography. Are there any major differences? And what should a photographer look out for?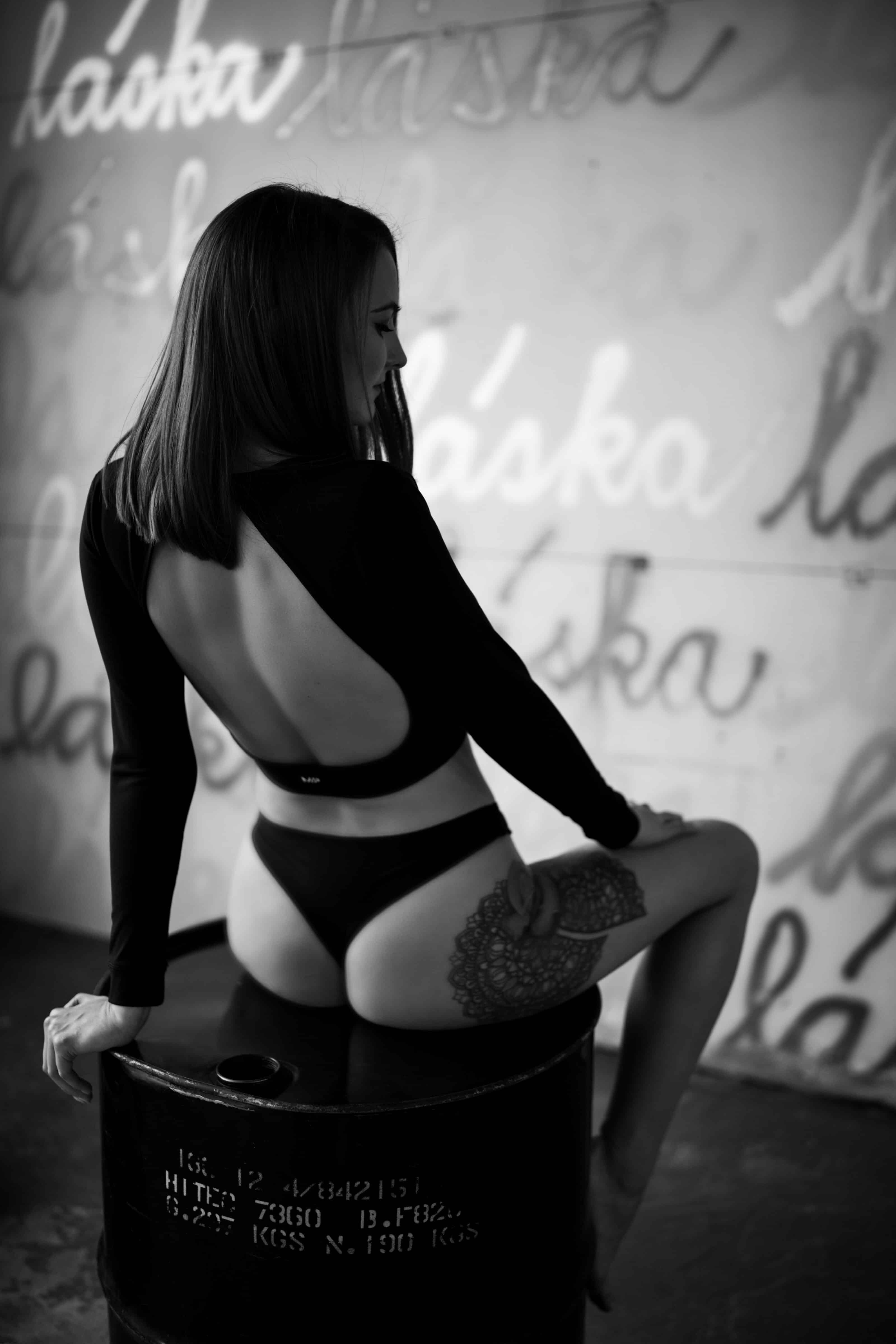 Thank you very much! I'm glad that I can contribute not only my photography but my articles as well. I would say glamour photography is more general and can take place anywhere, including outside. Boudoir photography is mainly shot inside and the final product is not only seductive but there is a luxurious feel to it, sometimes a hint of mystery. Glamour photography is much simpler and is all about capturing the beauty and appeal of a particular person. Glamour photos are also often more daring. We have to be careful that the photo doesn't end up looking overly cheap and doesn't reveal more than planned. Neither genre should be confused with erotic or nude photography! 
Based on this definition, could a man have glamour shots taken? Also, are there any specific rules for men? 
With boudoir photography, I sometimes take photos of couples, but it's not for single men. However, glamour photography can include men. I must say there aren't many inquiries for glamour shoots coming from men, which is a shame (laughs). Generally, when taking pictures of men, I either want them to smile a lot or have very serious, almost frown-like expressions. Wrinkles make a man look more distinguished, unlike us women, unfortunately. Another advantage to taking male glamour shots is that you don't need a makeup artist or hairstylist. 
Are there any rules when it comes to what can or can't be revealed? What crosses the line? Is there any specific clothing for glamour photography?  
The basic rule is that private parts should not be visible in any photos, or should at least be partially covered. If private parts are not at least partially covered, then we cross over to the genres of erotic and nude photography. Models most often wear all types of lingerie, and women also wear minidresses, shorts, sexy costumes, etc. Your model can wear any type of clothing that is considered seductive or sexy.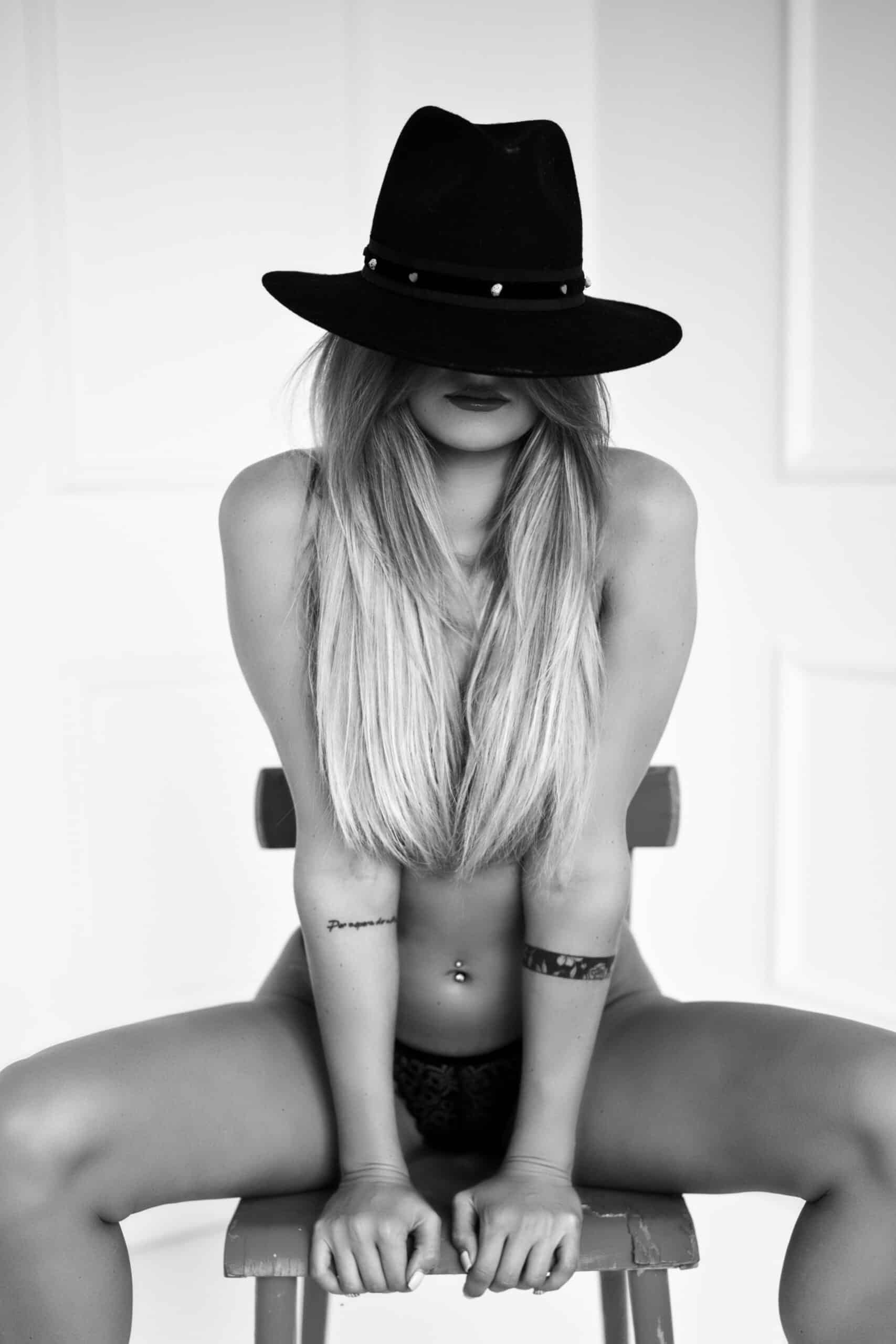 How can you best prepare your model? For example, how do you deal with timing? Suppose your model arrives in clothing that leaves marks and wants photos wearing only lingerie. Would you retouch for this reason or do you wait until the marks disappear?
Good question. I always advise my subjects to wear loose clothing all day and, if possible, no underwear so that these unwanted marks don't occur. Of course, this is not always possible and for these cases, I opt for retouching in Zoner. Still, we always discuss appropriate clothing and accessories for the photoshoot in advance.  
Makeup. This is probably a dumb question, but given the time and options, including price range, is it better to use a makeup artist, or rely on retouching? Assuming retouching takes more time, what has worked best for you? Do you have experience with this?  
For this type of photoshoot, I always recommend getting a makeup artist. This makes a big difference compared to regular makeup and makes it easier to do retouching afterward. It may add about an hour to the shoot, but retouching on its own is usually not enough unless a graphic designer steps in. I spend the extra hour during the makeup session getting to know the model and learning about their expectations from the shoot. We also have a coffee or prosecco to make them feel more relaxed for the shoot, giving better results.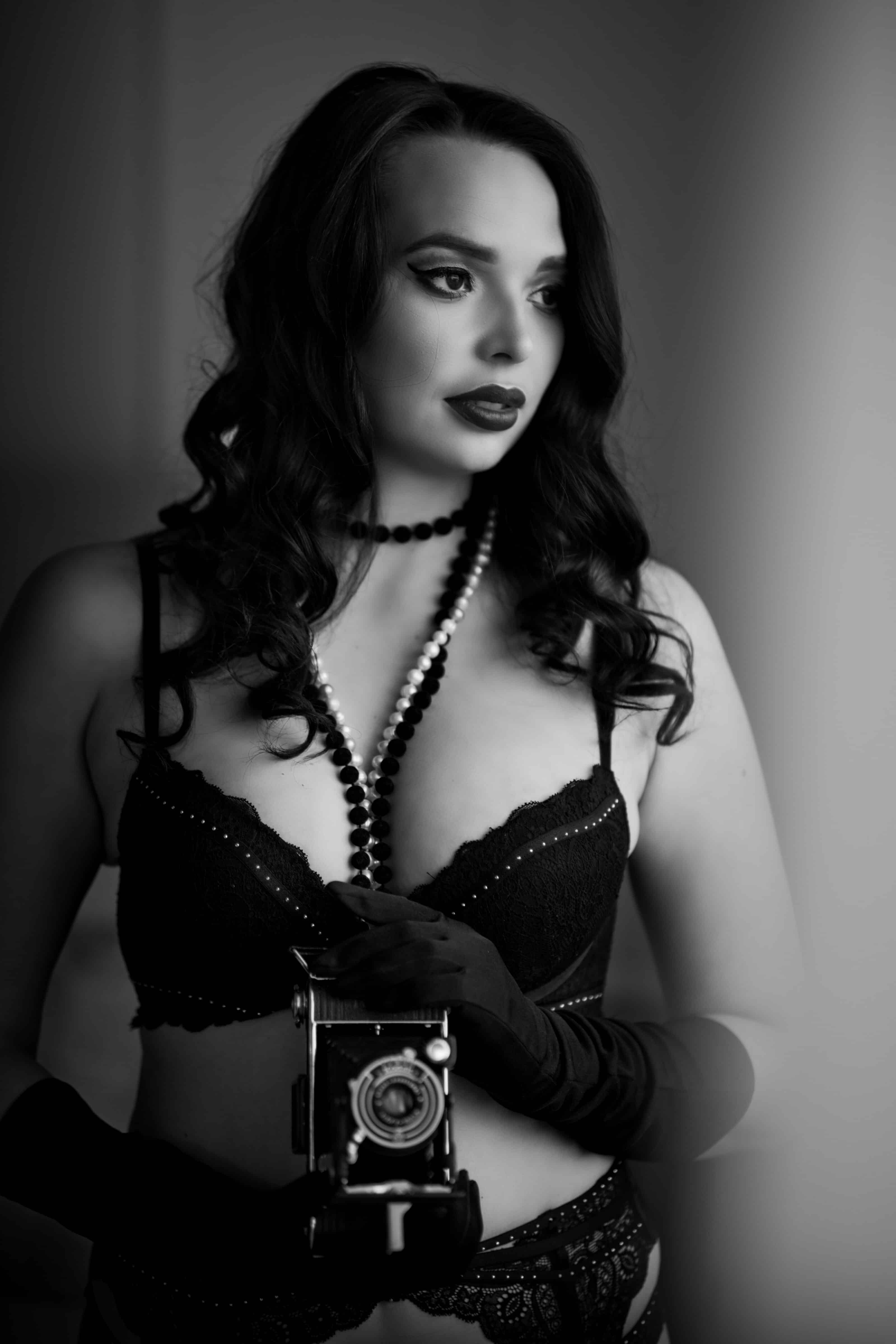 Is there any specific studio equipment recommended for this type of shoot? For example, a boudoir photoshoot requires a women's bedroom, and what about glamour shots? How important is the photo location's interior/exterior?  
I use both natural lighting, which I have plenty of, as well as flash lighting. I work with the lighting depending on the goal of each specific photo. For boudoir photography, I have a space prepared that has a lavish bedroom with a large bed and a chaise lounge. Glamour photos can be taken almost anywhere. I have even taken glamour shots on my studio's rooftop. You don't need any special equipment and you can do it with an ordinary wooden chair or cracked wall. It's more a question of taste. Some people like taking pictures of beautiful women with sports cars and others in a blooming meadow. I am more of a minimalist and focus primarily on the model and try to remove any distractions from the surrounding area. 
Color or black and white? Are there any differences in how the photos are seen? 
Black and white! They always struck me as being more emotional, more real… If you want to take a good black and white photo, shoot directly in monochrome mode, alternate dark and light colors, maximize contrast, and play around with the highlights and shadows. Emotion and storytelling are important for all photos, but especially black and white photos. A color photograph hides many things because colors can be distracting. Black and white photos don't leave as much room for any possible flaws. However, this is just my personal opinion.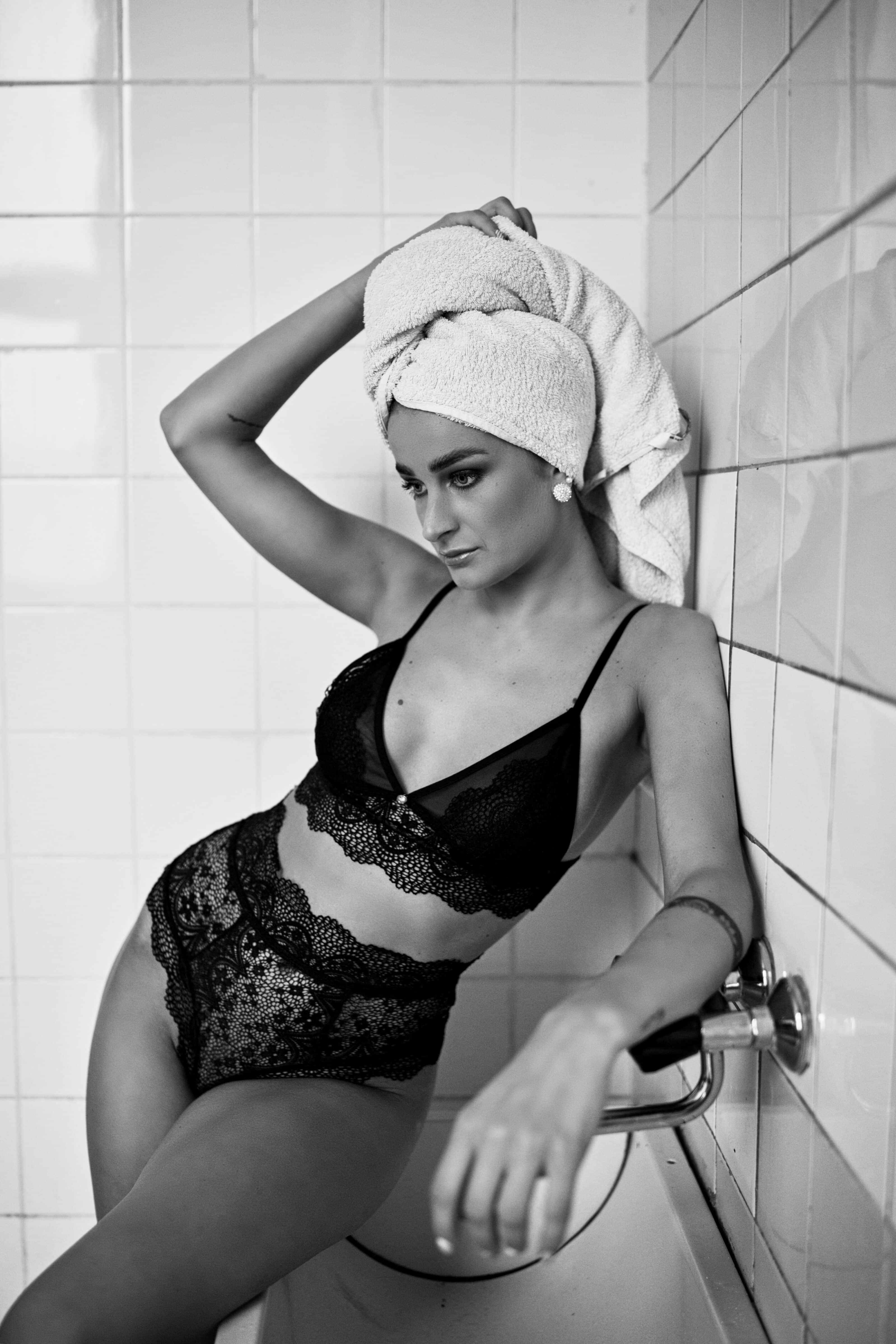 What adjustments do you spend the most time on in Zoner? 
Like everyone else, I make the following basic adjustments to my photos: exposure, colors, white balance…
But most of my time is spent retouching. In the Develop module, I mainly use: 
The

Smoothing Brush

(U) to smooth and unify skin tone.  
I normally use one mask, but if you want to get rid of imperfections like cellulite, you'll need more masks with different levels of opacity.  
Color Shift

and

Uniformity

to unify skin tone.

The

Filter Brush

(B) if I need to correct the model's tan. Sometimes the arms are tanner than the legs. In this case, I take the Filter Brush, select the areas, and change Luminance and Saturation in Color Shift.  

The Healing Brush (J) and Clone Stamp (S) to take care of scars,

acne

, under-eye circles, marks, bruises, and other blemishes.  
In the Editor module, I use:  
Liquify

, to slim certain areas or add volume to the hair.  

Facial Features, as needed to enlarge the lips or eyes, make the nose smaller, and so on.  
In any case, it's time-consuming work and the more I shoot, the more I try to take the picture so that the editing takes as little time as possible.  
The art of photography is similar to playing the violin. You have to practice every day to become a virtuoso and if you put your instrument away and return to it only occasionally, the spark is lost. It's like the training of an elite athlete.
Tereza, thank you very much for sharing your time, which you would probably be spending on taking or editing your photos. :-) We hope that our readers will benefit from your advice and get inspired by it. Wishing you many happy clients (male clients too, come have your photo taken more:-)) and we look forward to future collaboration and beautiful photos.