Zoner Photo Cloud is increasing its capacity for everyone to 20 GB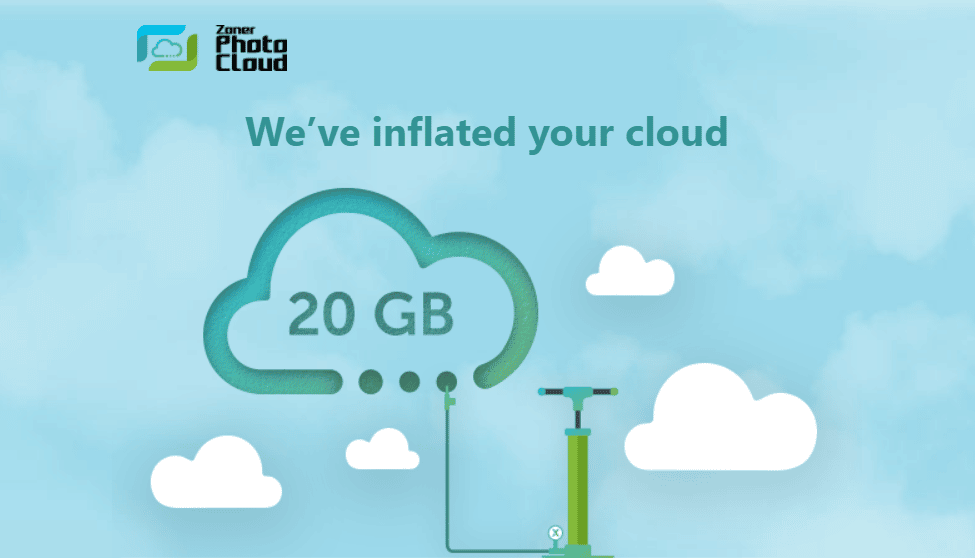 The universal photo manager and editor Zoner Photo Studio X is increasing the capacity of the basic plan for Zoner Photo Cloud storage from 5 GB to 20 GB.
In the latest update, users can look forward to an increased capacity on Zoner Photo Cloud (ZPC). The basic plan now offers four times as much space—20 GB. Photographers can update and edit photos on multiple devices non-destructively—right on ZPC. This service is optimized for photographs, but is also open to non-photo files. SSL certificates are used to encrypt all file transfers and secure them against monitoring. Naturally, ZPC also includes a recycle bin that protects users from accidental file deletion. Files can be recovered for up to 7 days.
Catalog integration
"Users can now add and integrate Zoner Photo Cloud into to the Catalog. This brings them multiple benefits. They can work with photos even in offline mode, search through them quickly, and sort them by keywords, locations and more," explains product manager Jan Kupčík.
Further upgrades and easy photo sharing
The 20 GB basic plan is automatically available to all users of ZPS X. We still, however, offer upgrades to even higher capacities. These are available in standard packages from 50 GB to 1 TB. Individual increases above 1 TB can be arranged individually after contacting technical support. Meanwhile, ZPC folders can be shared with other users of ZPS X. This is a great choice for creating a family album or for work within a small work team. "With this increase for Zoner Photo Cloud, we're outdoing the basic capacities of competing photo editing solutions, and we're doing our part to support the
growing trend towards cloud solutions," adds director Michal Prouza.
The full version of ZPS X, including the basic plan for Zoner Photo Cloud with a capacity of 20 GB, can be downloaded and tried out for 7 days for free at www.zoner.com.