From Thought to Shot: One Photo's Journey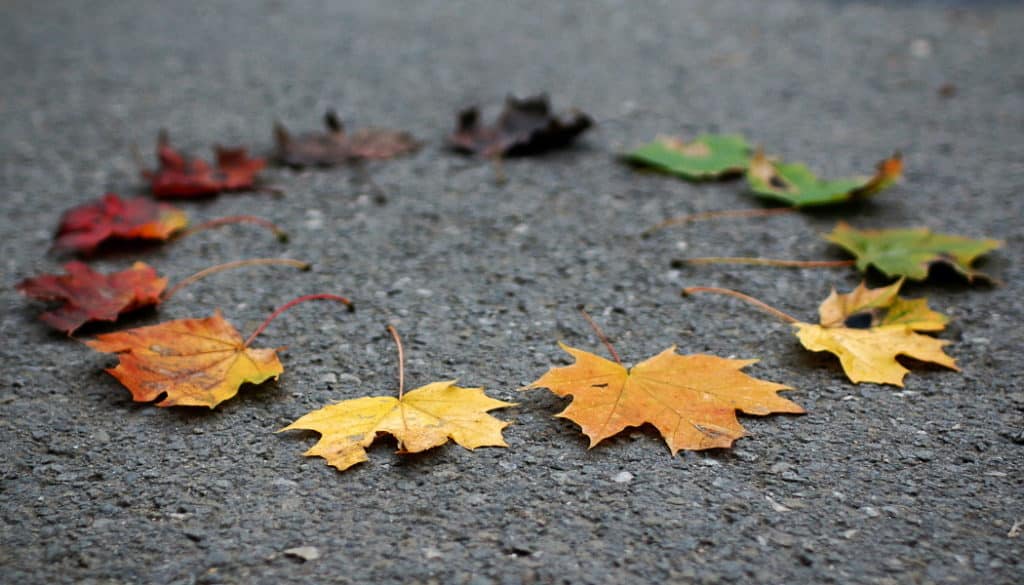 Just one snap, and I'm moving on. That's how most photos' stories end. Before they start, really. It's a shame that most of us (including yours truly) don't usually think about what we're photographing. So I'd like inspire your thoughts on composing and more today by sharing some of mine—by telling how an idea became a photo.
Don't worry, this article won't be about a cliché, even though it comes with a picture of colorful leaves. Today I'll talk about avoiding cliches, not rolling in them. Since this was an autumn shoot, of course my first thought was autumn leaves.
Fallen leaves of all colors are everywhere in autumn, and easy to find. I guess that's why there's so many pictures of them. If I'm going to take yet another, then how do I make sure that it's about "more" than just colored leaves? Of course I could do little things like adding some surroundings… say, a bench. Or I could go a completely different route.
Working With a Theme
While wading through a leafpile, I thought about how leaves' colors change over time. From a rich green, to brown or black. That could be a good start. So I started looking for good-looking leaves, and when I found them, I brought them together into a pretty arrangement.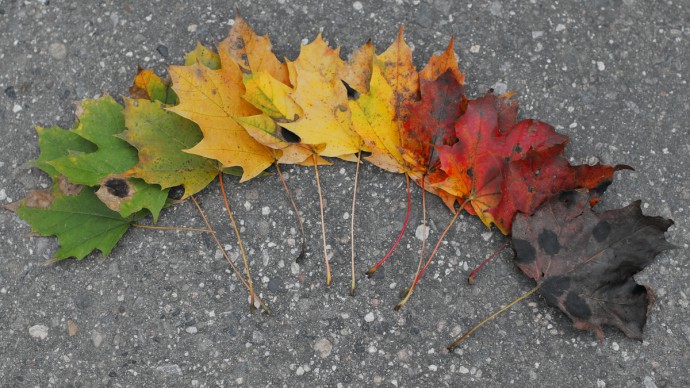 The next step up that occurred to me was to organize the leaves a little instead of just throwing them on the ground. And that led to the birth of a second photo on this theme.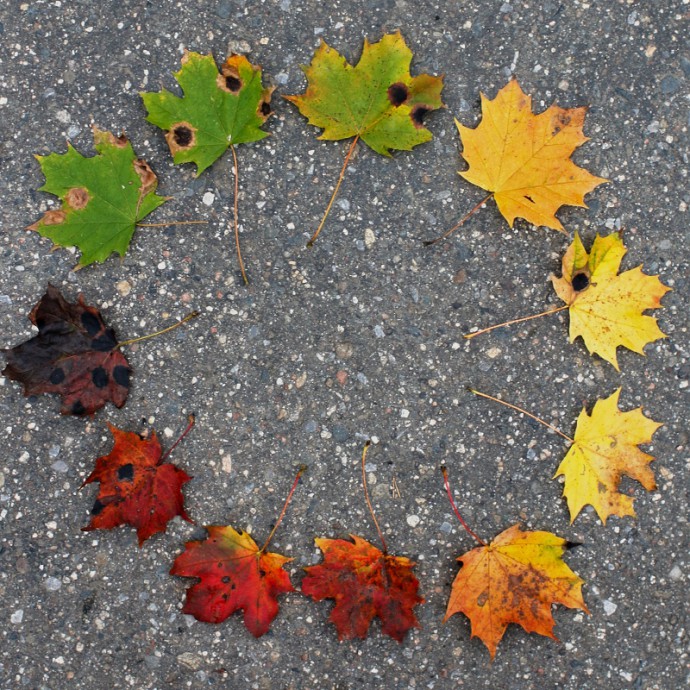 I spent some time looking at that photo and thinking where to go next. Then it occurred to me to count how many leaves I had placed in the circle. There were eleven. That got me thinking… Add one, and I could make a calendar of them. Three leaves per season, and they would also correspond with the typical color or mood of the season. So I put together a green spring, a sunny summer, a colorful fall, and a gloomy, dark winter.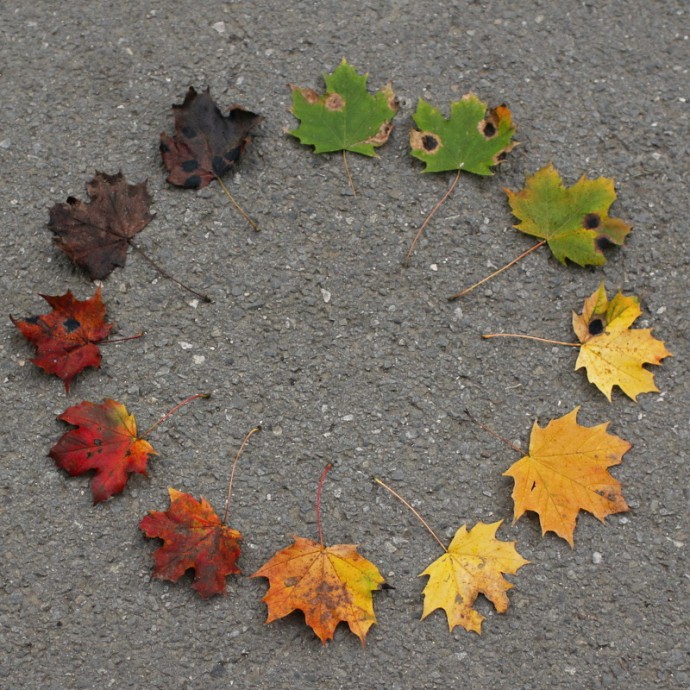 Another photo, this time expressing a little something more. Now it's more than just documentation of the amazing fact that leaves fall in autumn. Of course this is not the most technically perfect work in the world—a lack of light that has forced me to use less-than-ideal exposure settings, reducing the photos' quality. But it's good enough as documentation of my thinking process.
So Much More I Could Do
I'm not completely satisfied with the final picture. Not only was there not enough light, there also wasn't a good background nearby. (The asphalt beneath the leaves is too distracting.) I could also have gone for leaves without black spots, leaves with identical sizes or shapes, and of course that better background again… I could have just headed to my studio and tried to re-tackle this topic with easy access to a clean background.
There are lots of ways to work with this theme, and I'm sure each one of you reading this would have their own ideas on what to do. But the real point is: unless your subject is literally running away from you, there's always time to flesh it out, and to give it some thought.
Got Shots With Thoughts?
If you have a photo with a similarly interesting story and idea, tell us about it in the comments. If you have it in a Zonerama album, send us a link! And you can also write us to let us know about the thoughts behind your shots. :-)