What Should You Photograph When You're Stuck at Home With the Kids? Some Inspiration for Photographers Young and Old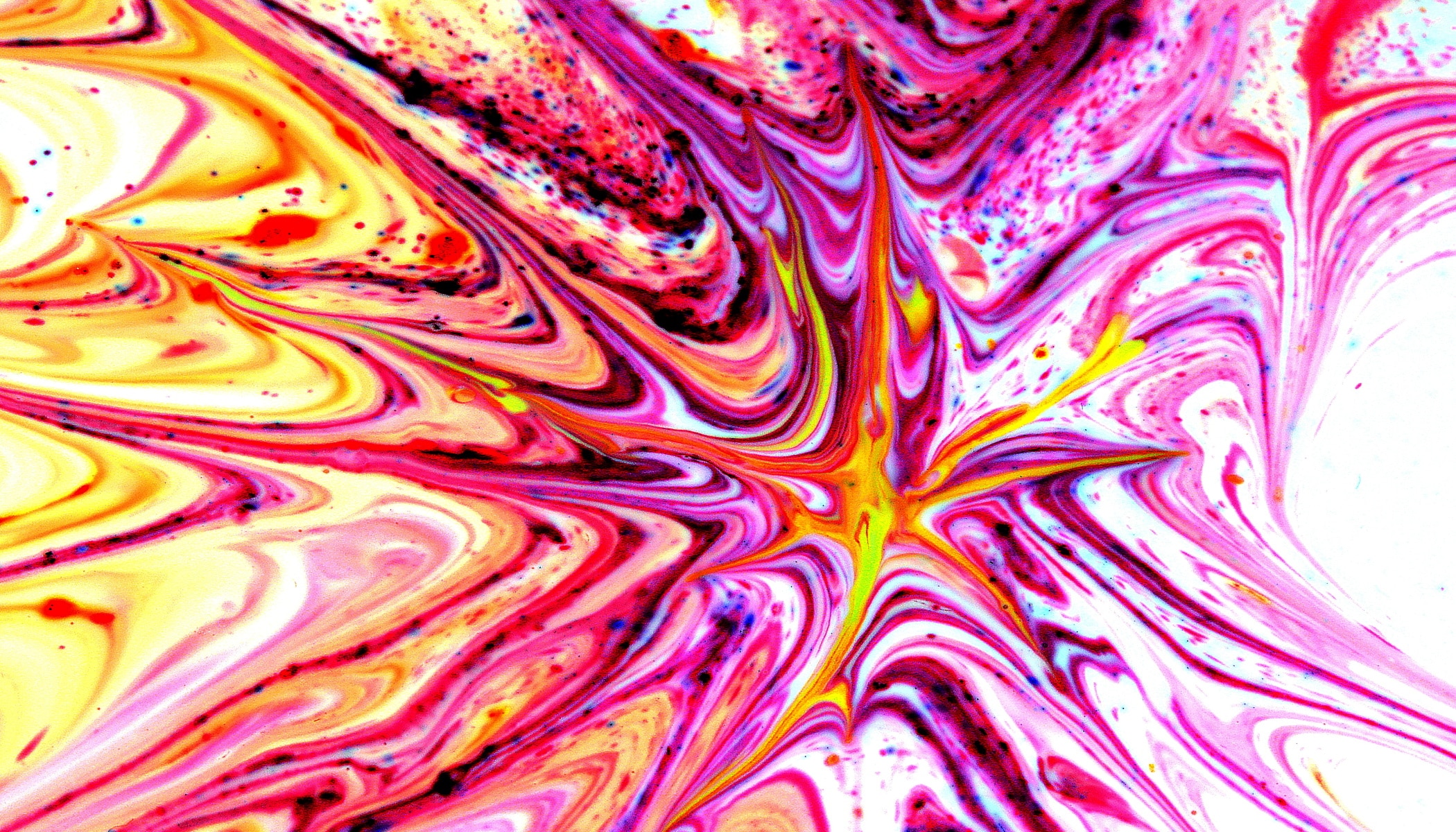 Time spent at home with your children can be creative and fun if you just know how. Try diving into a shared photography experience with your children! It might give you one-of-a-kind pictures that will be all the more treasured because of how you created them together. We've got a few tips for you on how to have fun with your kids and a camera.
Lure Pets Over for Treats
Everybody's got a pet or two (or at least a flower), right? Well, they happen to be a great subject for photography. Your dog, cat, fish, turtle, and other pets are best photographed at home, where they feel safe. You know their habits, and you can easily lure them over for their favorite treats.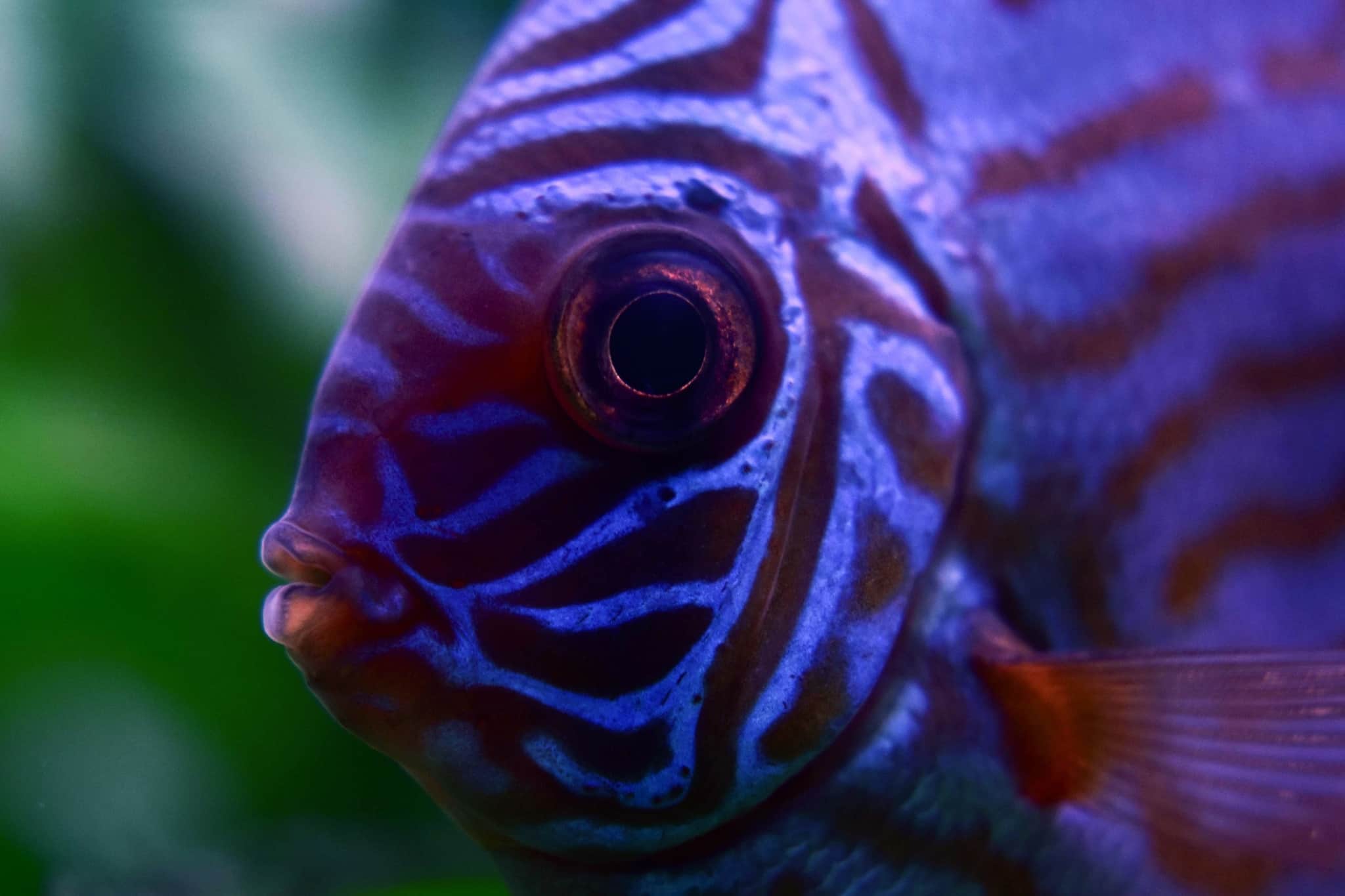 When you're photographing animals in zoos and terrariums, have to watch out for reflections, keep your flash turned off, and you can also turn off your auxiliary light when focusing. It's better to use a tripod, a stabilized lens, and a high ISO. Fish are best photographed in the evening, with no lights on in the room but the aquarium light, and you playing hide-and-seek behind the lens.
That way the fish will be nice and calm, and you'll have a chance to get up very close with your camera. These photos often highlight any specks of dirt on your aquarium, so it's a good idea to either clean it before the shoot, or clean up the photo using the clone stamp in Zoner Photo Studio X.
This creates a great opportunity to try out team cooperation at home—who will be the photographer and their assistant? Naturally you can periodically trade places on your photographic team however you decide. It's a good experience where children and their parents are cooperating on taking pictures, inspiring each other, and just maybe building up mutual respect too.
Taste With Your Eyes (And Then Your Tongues)
Food can be another good tip for home photography. Can you find anything photo-worthy in it before you bite into it? But do bite into it too. Just remember the one rule: You can't eat it 'til you've photographed it!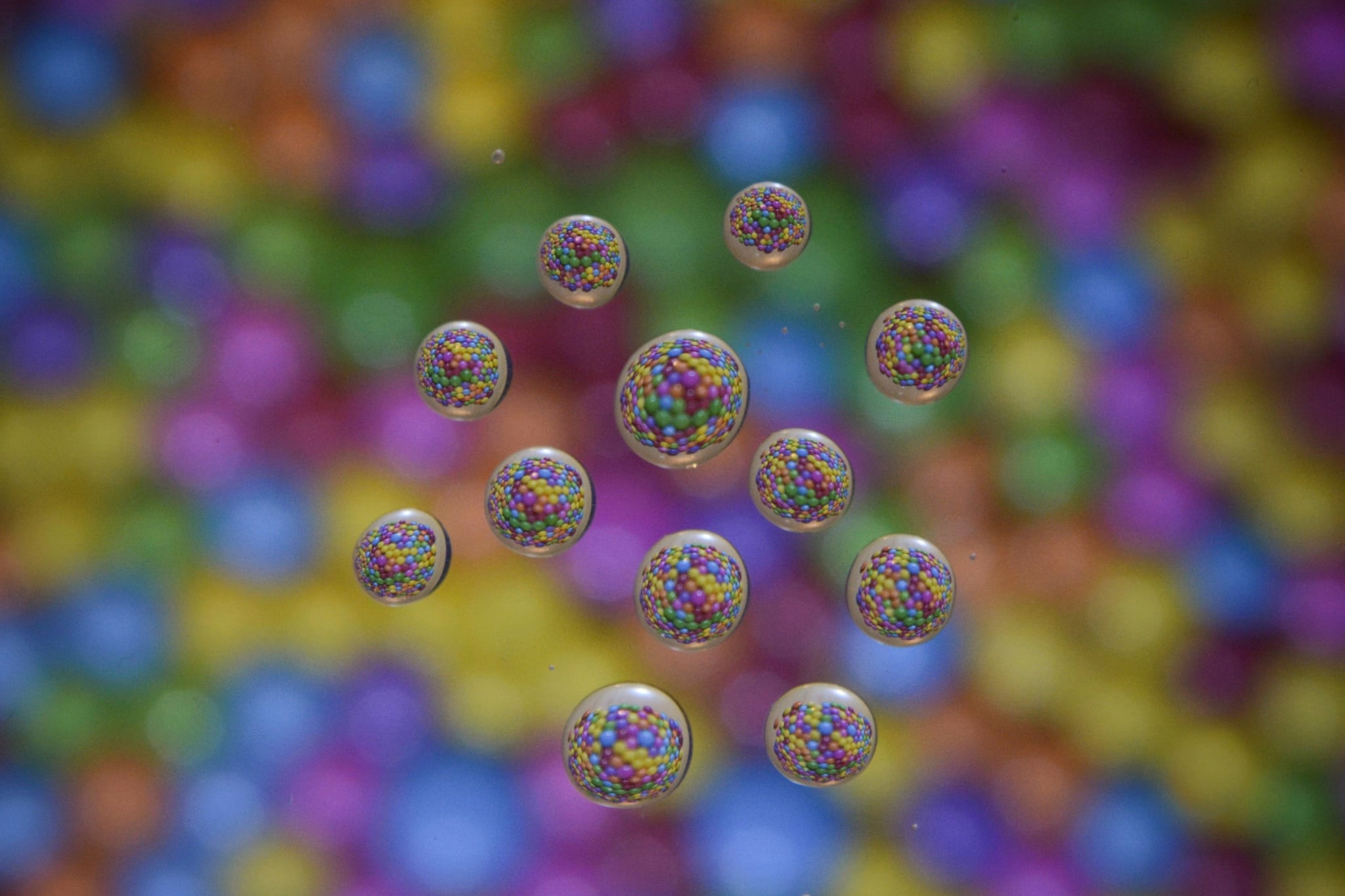 When you're photographing colorful candy like this, you get wonderful ways to play with the scene. Here we took our picture through a translucent plastic sheet, which we propped up with books on the sides. My kids then produced large water drops (about 8-10 mm in diameters) on the sheet with an eyedropper or a pipette and poured out this M&M-like candy under the sheet to suit their imagination. And the important thing it that you know very well what to do with that candy once the shoot is done!
Get Your Family Laughing
When you're together at home, you can talk more together, of course, but you can also take pictures while you're doing it. Try a slightly different take on a family portrait. Like macro photography of each others' eyes—that's a view straight into the soul. What secrets are reflected there? Discover colors and details you never suspected before. And have a laugh while you're at it.
The important thing is that you can tell very well from the eyes whether or not you've managed to bring your subject a happy mood and a smile. Try preparing a surprise for the shoot—an amusing question, a funny comment, or some shenanigans from your assistant that get a spark into your subject's eyes.
Look Around You
A photographer can view the world with different eyes every time. You just have to look around yourself thoroughly at home and imagine you're seeing selected things for the first time. Books, shells, glasses, vases… all this and more can shine in a new light, a new look in your eyes, a new angle on the lens. You and your children can discover what all there is out there to photograph and then play with the lighting of the scene—a lamp, a flashlight, candles… It's a great way to have an adventurous, and above all fun, evening at home.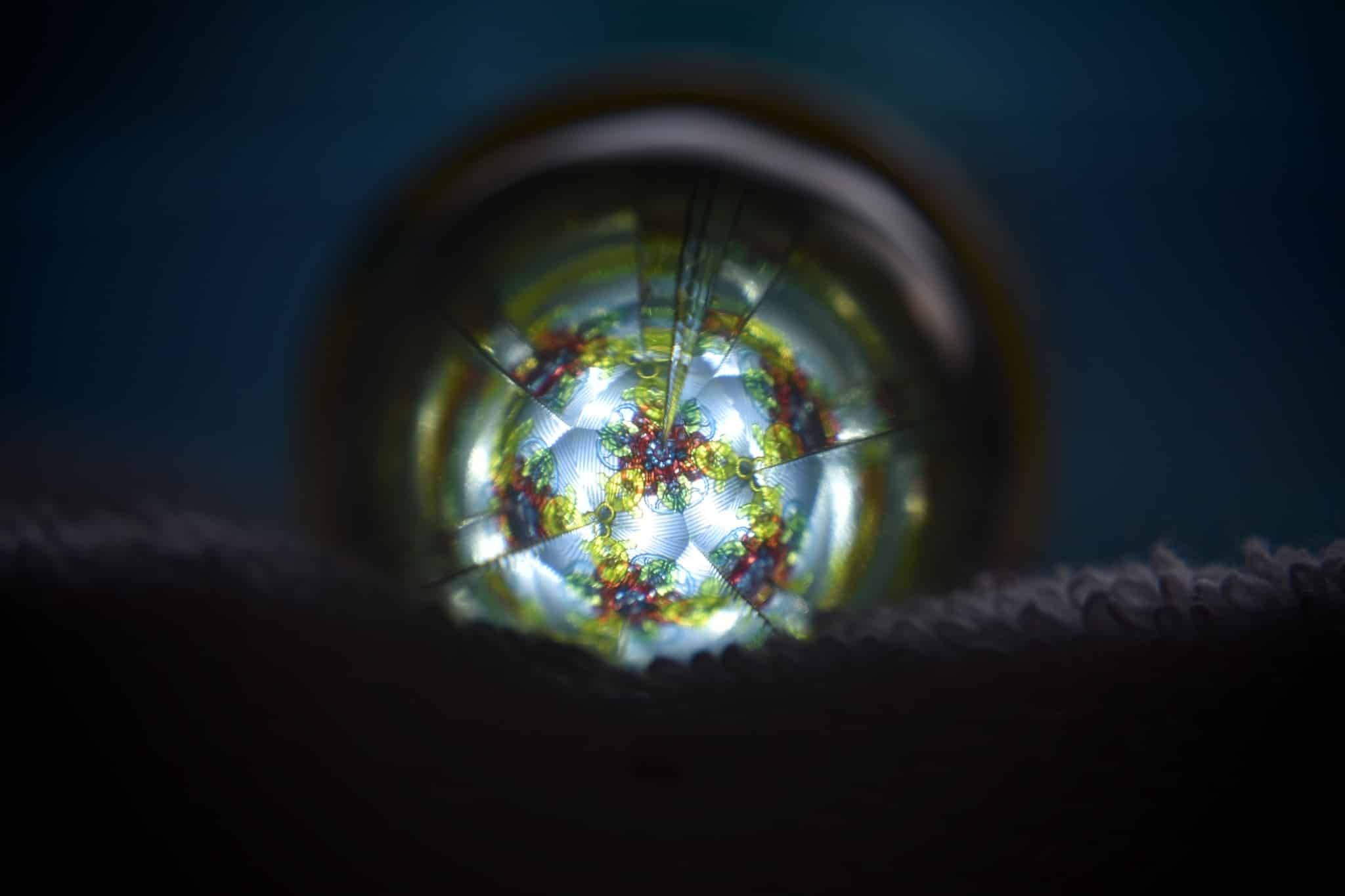 For this macro photograph, the photographer used an idea that's easy for anyone to try at home: taking pictures through a magnifying glass (or a glass ball). You won't need add-on lenses or other extras. And the lighting? A flashlight hidden behind a kaleidoscope shining against the camera lens is enough.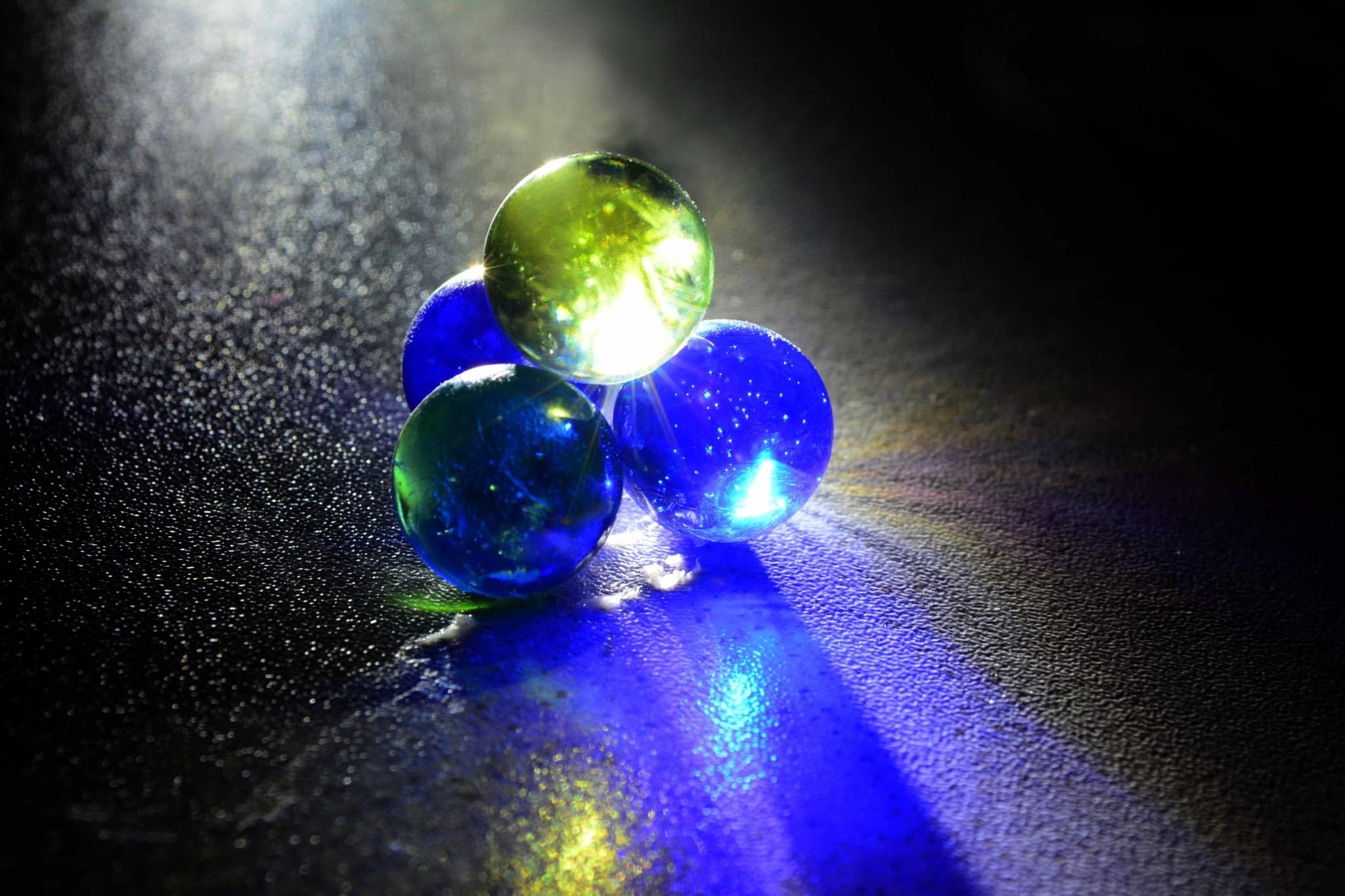 Dive Into Experiments!
And how about some abstract macro? All you need to do is mix some cream and acrylic paint, or food dye to suit your imagination.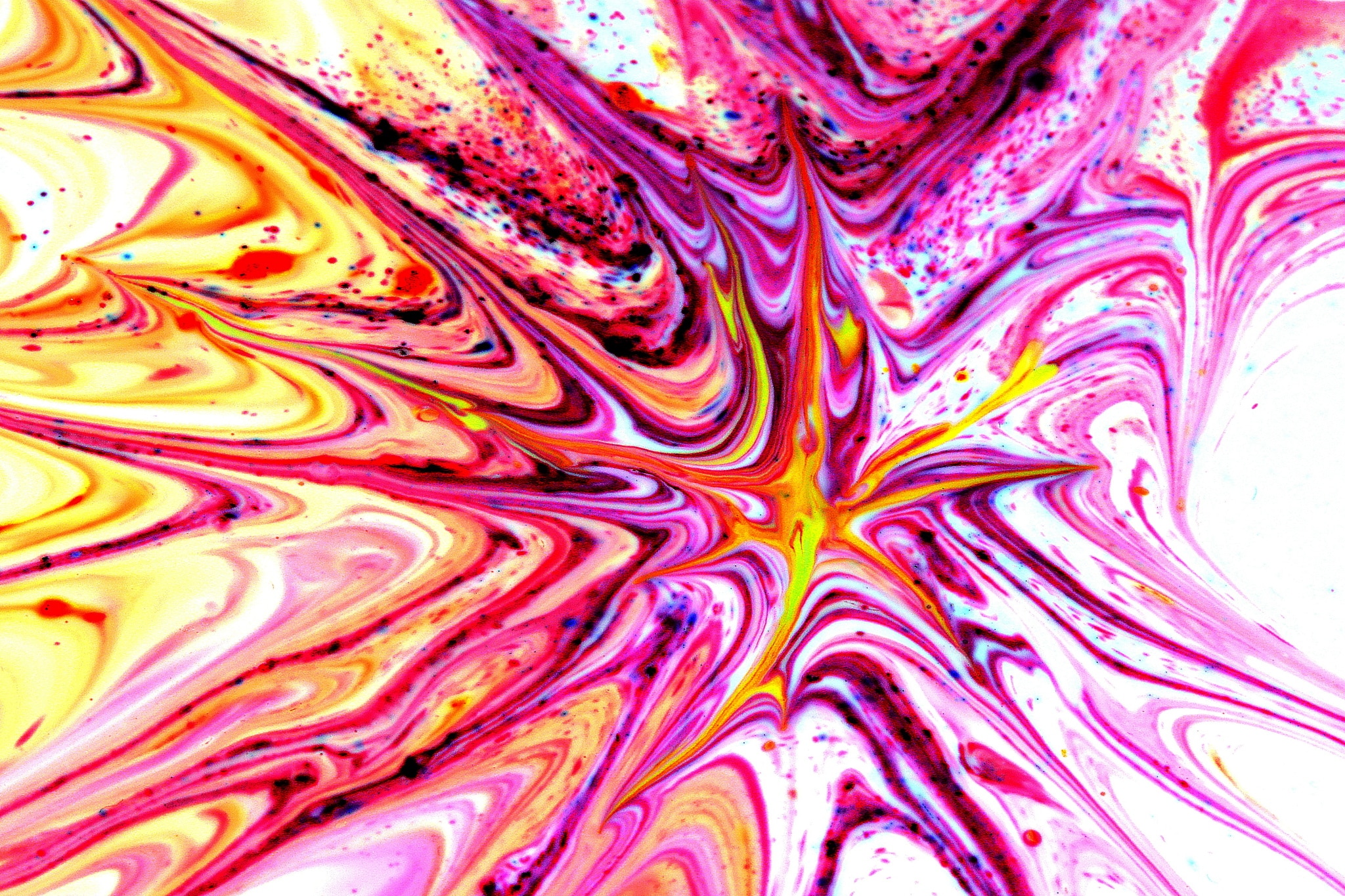 Thick and high-fat cream in a large bowl works best here. Add food dye or acrylic paint slowly, and start with just one or two colors. Your children can mix and play with the paints. Take your pictures at an angle to the surface, ideally with a tripod and a high f-number. If you all take turns as painters and photographers, then you'll all be playing together, and after all that's the point!
Want to get started taking pictures with your kids, but you don't have a DSLR or macro photography gear like macro rings, extension tubes, or macro lenses? That's OK, just use what you've got at home—your phone or compact camera in its scene mode for macro, portrait, and other creative options. You can make a tripod out of whatever you happen to have at hand—a table, a bag of rice, or your assistant. 
Not Just Photos—You'll Leave Memories!
The decisive thing now is your ideas and your willingness to experiment and play. 
After all, it's not just about photography. It's simultaneously also about enjoying laughter and a good mood together. You'll leave more than just photos—you'll leave behind memories!