What to capture during winter – city lights, snow, and New Year's Eve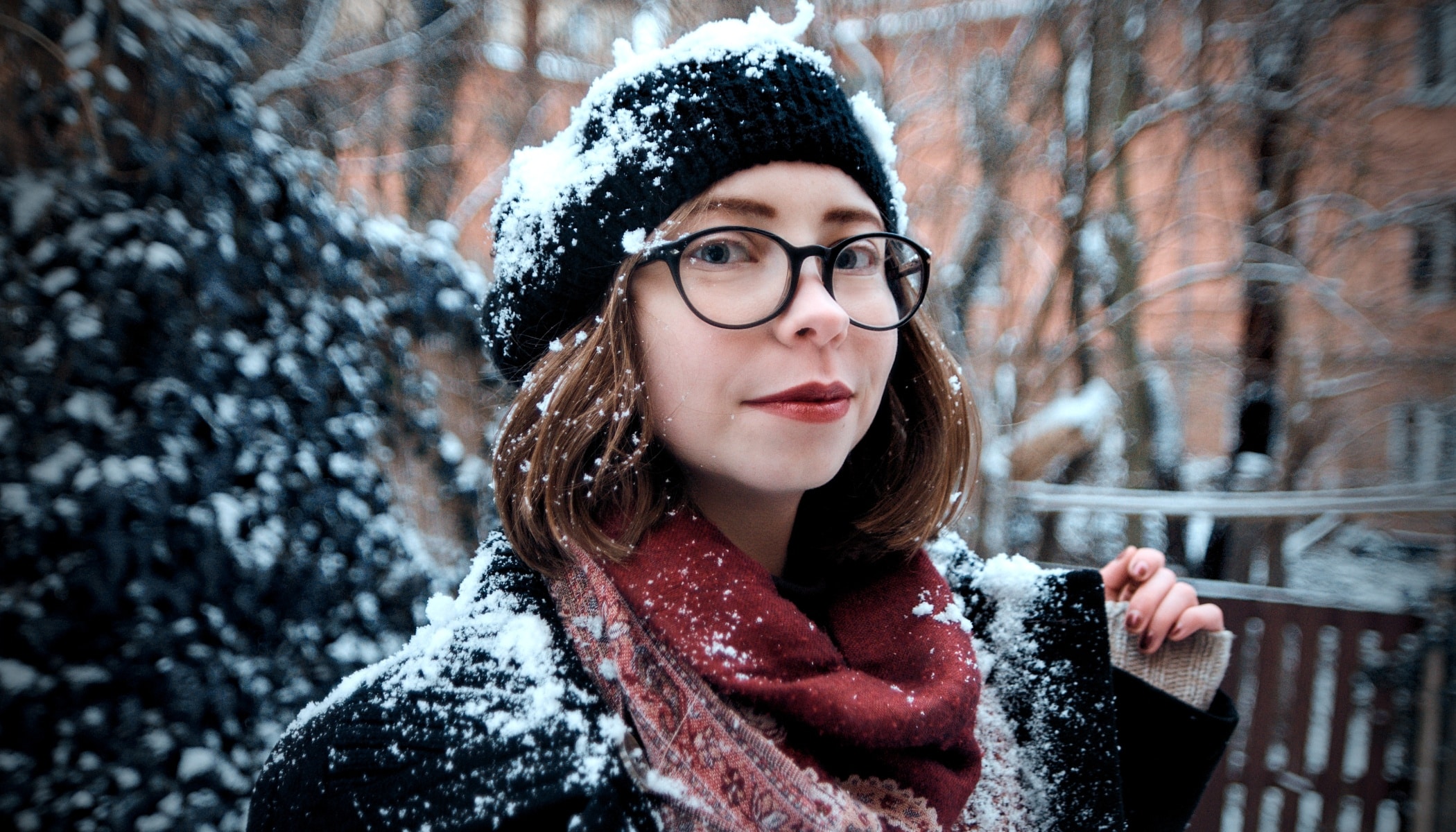 Some opportunities for photography last only a few weeks, but if you take full advantage of them, you can get amazing photos to last you the entire year. This time, we're holding a light to the white scenery of a frigid winter. Nature has its long winter sleep and often our own energy is lacking, but winter photography has a magic all its own. We'll give you some ideas on how to best discover it. 
Winter doesn't have the rich colors of fall, but it can be spectacular in its own way. Blankets of snow, sparkling lights, and not to mention, Christmas and New Year's Eve. With winter also come gloomy sentiments and a lack of energy. Perhaps you can break the monotony by having a pleasant photoshoot with a warm beverage in hand and a cozy mood without needing to be surrounded by people. In addition to portraits, landscapes can be particularly beautiful when the tree branches are frozen and flakes of frost glimmer on the ground. 
The holiday atmosphere in the city aglow with lights
At Christmastime, there's plenty to photograph. Try heading out to the city after dusk to take beautiful pictures with Christmas lights in the background. If you get cold, you can warm up at home by the fireplace and Christmas tree. You can also make use of a photo studio where they might already have the Christmas decorations ready just for you. 
If you want to take pictures in the city, all you have to do is find a spot that's beautifully decorated, surrounded by lights, and perhaps has a beautifully-decorated Christmas tree nearby. You'll need to bring a light source with you. A flash or even an LED light can be bought for a reasonable price in many photography e-shops. The results will be worth it!
All you need to do is use a light on your model and place twinkling Christmas lights in the background. The Bokeh you'll get from the lights is truly magical. 
Another way to make use of Christmas lights requires you to bring your own. A simple string of battery-operated lights will do. If your model takes one end and places the other end behind their shoulder, lights close to the lens will blur, giving the photo a twinkling effect. Or, hold them in front of the lens, as demonstrated in the photograph above. 
The cozy warmth of the fireplace
Another option is to do the photoshoot at home. Entice your pets and take their picture next to your holiday decorations. Or, put a little Santa hat on them if they'll let you. 
Take out your Christmas decorations and ornaments and you'll have a wonderful setting for your photoshoot. Everyone has some Christmas decorations lying around and playing around with them then becomes all about where your imagination takes you. Or, we also recommend experimenting with sparklers. 
Taking pictures in the snow – bring the hot chocolate with 
A photoshoot in the snow is difficult to plan for ahead of time. Instead, have your gear at the ready, wait for the snowfall to begin, and head out immediately. Taking pictures in the snow definitely requires a thermos with a warm beverage and a blanket. If your subject isn't fully bundled up in a coat or jacket, then you have a way to warm them up. As with any other photoshoots, the same rule applies that the subject or model must be comfortable and happy. If they are freezing, they certainly aren't happy and it will show in your photos. 
If you live somewhere where there's no snow, maybe you'll have to drive to find it. Only you can know if it's worth the time, but it's an opportunity that you really shouldn't pass up – if only because it's so rare. 
If you are taking pictures with snow, it's a good idea to underexpose your photos and even them out in post-processing so that the snow is not overexposed. Clean, white snow has the tendency to be very bright. It's also a good idea to find a place where there isn't a large, blanket of white snow with nothing to break it up. Use trees, a path, or houses to break up the monotony of a sheet of white snow.
New Year's Eve with fireworks
Taking photos of fireworks is also very popular! Fireworks in the winter can usually be seen only once a year and the result can be breathtaking. Taking pictures on New Year's Eve may require taking on some extra responsibility while simultaneously not missing out on all the festivities. Still, it's a very unique opportunity. 
There is a way to take advantage of the opportunity, but it requires absolute commitment. Taking a model with you for New Year's Eve at midnight sounds like a crazy idea, but when else will you get such incredible bokeh? So, if you're in the mood to try something truly different, then we recommend taking your model's photo during the first few minutes of the New Year. Use some additional lighting and then, all that's left to do is press the shutter button as the light show fills the sky behind them. 
Winter is one of a kind
Winter is full of unique possibilities. Christmas, New Year's Eve, and snow aren't things we see every day. Winter has the advantage of places not being overcrowded, but again the disadvantage of it getting darker earlier. However, if we are aware of these things and use them to our advantage instead, we can get beautiful photos. This article deals mainly with portraits, but don't be afraid to set out to capture the frozen or snowy landscape, because it also contains an unprecedented beauty.