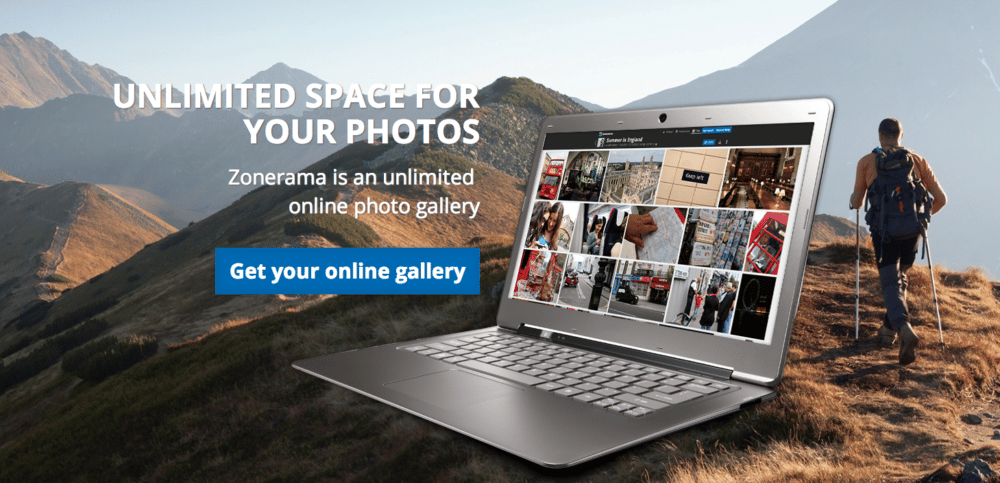 If you've haven't poked around Zonerama in the last few weeks, you may have missed a few big changes. Here are some highlights:
Responsive design:  Zonerama will now dynamically adjusts to optimize the photo viewing experience no matter what device you access it on. That means no more pinching and zooming to magnify a photo — everything on Zonerama will be resized automatically to fit whatever screen you're using (smartphone, tablet, huge desktop monitor, whatever).
New social features: In addition to being a great place to house your photos, Zonerama is a photo community and several new features will help strengthen these bonds. First, you can now follow photographers you like and rate their albums. You can also receive notifications for the galleries you post (who liked what, etc.) so you can track your interactions across the community.
Chromecast support: Zonerama now supports Google's Chromecast — an HDMI dongle that connects to your HDTV to wirelessly "cast" content from your PC or mobile device to your TV. With Chromecast support, you can take your Zonerama galleries to the big screen.
Faster browsing: Finally, a few under-the-hood tweaks have made browsing on Zonerama faster. You're also able to view the full EXIF data on an image too.
What Hasn't Changed: Zonerama remains completely free no matter how many photos you upload. There are no bandwidth caps, stealth image resizing or any other "gotchas" lurking in the fine print. You know you should be storing your photos in the cloud, and Zonerama not only provides a cost-effective way to do so, but a feature-rich one as well. Thanks to its tight integration with Zoner Photo Studio, you can upload and edit images directly in the cloud using Photo Studio's editing tools just as you would photos stored on a desktop PC. Where other services use browser-based editing tools, which can be slow and limited, your can edit your Zonerama galleries using powerful desktop software.
And remember, if you want to seamlessly upload  and edit images on the go, Zoner's free Photo Studio Edit & Go Android app will automatically back-up your mobile photos to Zonerama in addition to giving you a range of editing options that will make your mobile snapshots shine.
Try our new Zonerama right now!