Why a Wide-Format Printer Could Be a Photographer's Best Friend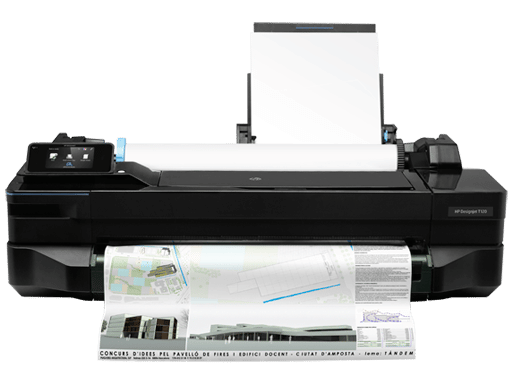 Whether it's to share with friends and family, to display in your home, or to preserve a photo for posterity, printing still has a large role to play in digital photography. Thanks to a new generation of more affordable inkjet printers, you can now print out huge photos: from 13-inches to 24-inches wide!
Photographers – whether you call yourself an amateur, a prosumer, a hobbyist or just a parent who likes to take pictures of the kids – are no longer limited to the standard snapshot prints at home.
Manufacturers have now brought the cost and ease of use of wider format inkjet printers into the sweet spot for many consumers. While the idea of "wide format" can vary, for our purposes, it's a printer that can produce prints from 13-inches wide up to 24-inches wide, opening up applications like large photos for framing, posters, and even selling photos as artwork.
So what sets these wide-format inkjet photo printers apart? First, you'll notice that there's no scanner, copier or fax. These printers do one thing and one thing only: print your photos. And unlike those multifunction printers you'll find in Staples, these printers are pricey – they typically start at $500 for a 13-inch wide model and can easily cost you $1,000 if you move to 17-inches or larger. Not only that, but the supplies can be more expensive too – which stands to reason since you have the option to buy larger paper (don't worry, you can still feed 4 x 6 or 8.5 x 11-inch sheets in there as well).
So what do you get for that price, besides the obvious larger-sized prints?
Higher Quality Photos: First, you'll get a system that's maximized for colour fidelity and long-lasting photo prints. Most of the large format printers from Canon, Epson and HP use pigment inks, which deliver long-lasting photo prints. They also tend to use more of them – not more ink necessarily, but more colors. A typical home/office printer may use four colors. A large format photo printer uses six, eight,  nine or even 10 (typically in individual cartridges too, so you only replace what you need).
These extra colors not only produce sharper prints, since they can widen the color gamut available to you, they also significantly improve the look of black-and-white photos.
Greater Variety of Photo Papers: You'll also have greater access to fine art papers – such as canvas. Large format photo printers not only tackle wider papers, but thicker ones too, so you can make your own canvas wall art, if you were so inclined. Most come with roller attachments that mount to the top of the paper tray, so you can make long, banner-style photos as well. Bottom line: these units are far more versatile in the kinds of paper they use and that means much more room for experimenting with your photographic prints.
Better Software: Large format inkjet  printers also include more sophisticated software than the basic print drivers you get on $150 home/office printers. This software lets you better match up your paper types and styles so that the printer produces the best possible color. It also uses improved color and image correction algorithms so your pictures look their best. Some software can even tweak the look of your photo based on the lighting it will be viewed under, to optimize the presentation.
When printing from Zoner Photo Studio, you can access your photo printer properties directly from the Print menu. The Zoner Photo Studio print menu will let you adjust the orientation and borders of your photo as well as add captions. The printer's software driver (again, accessed via the Properties button on the print screen) will let you make changes to paper style, size, and other critical aspects of your final product.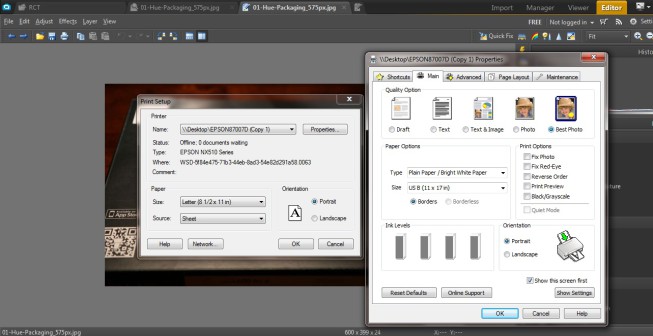 So if you're serious about printing frame-worthy photos at home or want to sell your own work at a gallery or elsewhere, check out a wide-format inkjet printer. You won't be sorry.
(Top Image: Vaclav Macak)