With the ZPS X Family License, the Entire Family Can Edit Their Photos (Rover the dog too)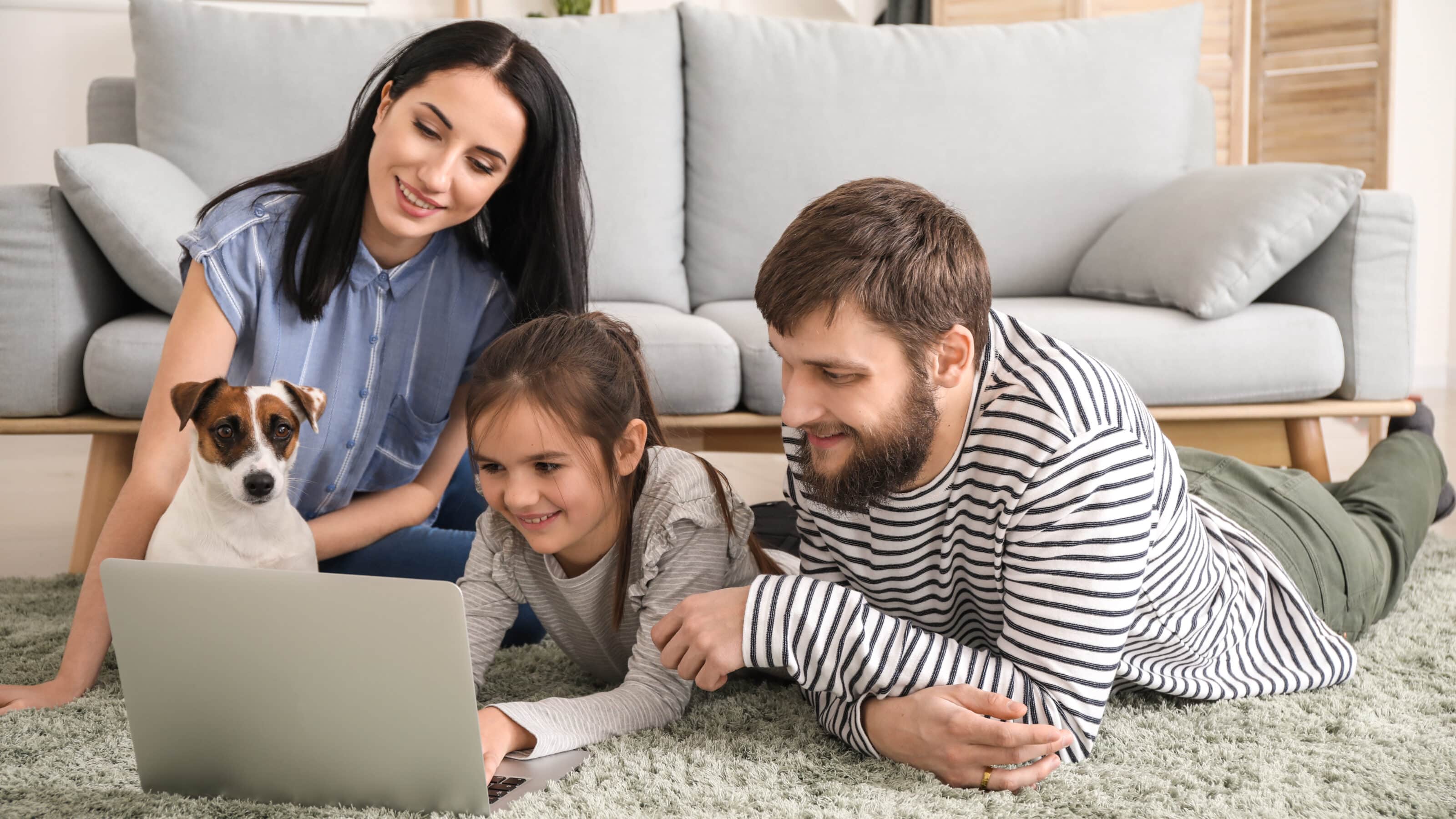 After your trial of photo editing software Zoner Photo Studio X, you'll want to purchase a one-year license. If you already have a ZPS X license, you'll want to share the joy of photo editing with your loved ones. With the family license, you, your partner, and your kids can edit their photos. It's a great choice for the entire family and will save you money.  
Everyone in your home uses photo editing software for different purposes. Dad may be editing a photo for work on his laptop. Mom may be putting together a photo book from last week's family party. And their son John is editing graphics for his school magazine. ZPS X has a wide range of uses for all members of your household.  
Get a license for the entire family
You can buy a family license on Zoner.com/en by clicking Buy a New ZPS X License. In the next step, choose whether you want a Single-user or Family Plan license. 
You can choose to pay for your license using yearly or monthly payments. The yearly payment will save you the equivalent of almost two monthly payments. Monthly payments are automatically renewed at the one-year mark or date of purchase.  
You can include extras in your order such as the PDF-format book ZPS X: The Complete Guide to Photo Editing, which will teach you how to master all the ZPS X tools.  
Choose your payment method. Consent to repeat payments which is automatically set by the system and handles the payment for you each month. Automatic license renewal is a convenient choice if you forget to renew, but you can disable it at any time. 
Check or complete your billing details. 
The last step is Order Confirmation. In this section, you will see the amount you will pay using the payment method you selected above. 
Share your ZPS X license with the family 
If you are already a ZPS X user, simply select the Extend ZPS X with a family license option in your order on Zoner.com/en. You will need your login information.
When upgrading your license as part of a special marketing campaign at a discounted price (usually valid for one year), note the date of your license expiration on your calendar in case you change your mind after one year and want to change the license type.  
You can also purchase the family license in your account using the Renew option, but this will also renew your existing license. 
After logging in, go through the order step by step.  
Press the Continue button and you will be prompted to fill in your contact information. In the next step, choose your preferred payment method. 
After filling in your contact information and selecting your payment method, you will reach the last step where you Confirm and Pay. You will see the total price in this part of the order.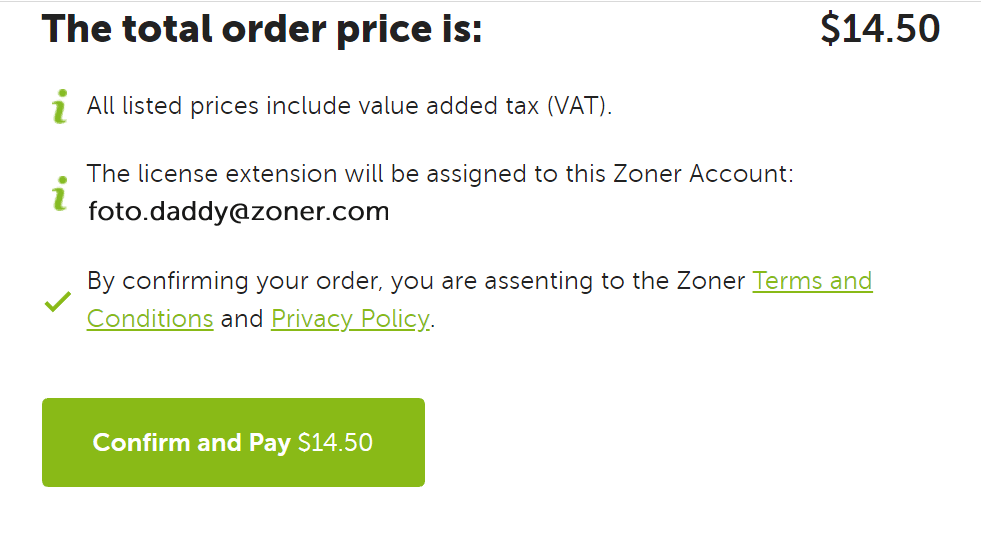 Household members
To add members of your household to your subscription, go to Subscription Management, which takes you to your Zoner account and overview of your licenses. The Manage Users option opens a new Manage Users of This License window.
Don't use the Transfer license option for sharing your license with other users. You would lose your license and it would belong to the person you shared it with. Only use this option if you want someone else to be the license owner. 
The first user in the list is the owner with their email. Add the emails of additional family members you want to share the license with to the blank box below the list of users and click Add. 
The newly added user will receive an email with further instructions, and you will see them added to the list of users below the owner. 
Your family member will receive an email with information for downloading the program. They need to click Get License and Add It to My Account to confirm the receipt of the license and assign the license to your Zoner account.  
If they do not click this link, the license is not confirmed and next to their email in License management, it will say Unconfirmed.
Automatic renewal
A few days before your new license starts, you'll receive an email informing you that one year has passed since you became a part of the ZPS X family. This email will tell you the price of your subscription for the next year, payment methods available, and other useful information. 
You can change your license settings by logging in to your Zoner account at Zoner.com/en. Access your Zoner account by going to the user symbol in the upper right corner of the page. Or, go to the upper right corner of ZPS X below your email. This brings you to your Zoner account with a list of your license, payment, and orders.  
Canceling your license
The family license can be terminated one year after the purchase date. If you paid yearly and change your mind mid-year and want to cancel the license, unfortunately you cannot get a refund prorated for the unused months.  
After the license has expired, you can continue to edit your photos without limits during the protection period. You can also easily renew your license during this period. After this period expires, you do not lose access to your photos and can still view and export your photos in the program without restrictions.  
Try the Zoner Photo Studio X family license and share the joy of photo editing with your loved ones!