Zoner Photo Studio X Step by Step. Part 4: Where Next in the Develop Module?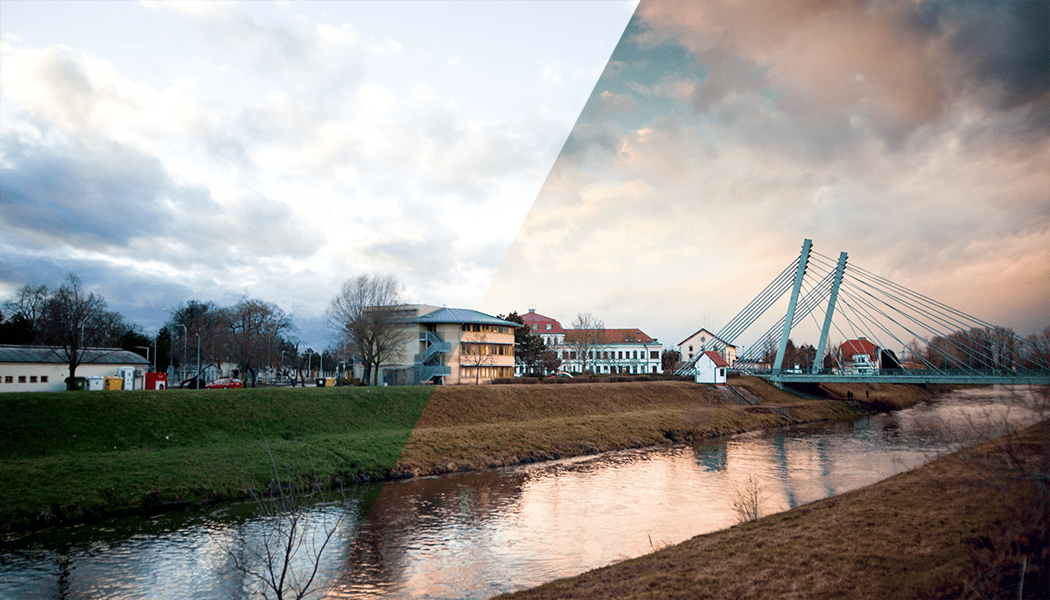 Here's the next part in our series on working in ZPS X. This time we're staying in the Develop module because the last article only included a fraction of what this module has to offer. In this part, we'll mainly go through the various methods for editing just part of a picture.
You already know how to import pictures, sort them, and get started adjusting them. But photo adjustments are a very broad topic, and so we'll be continuing with it in this article.
What Adjustments Should I Choose, Actually?  
Choosing settings for the values in the Develop module is a task that is very individual. It depends both on the individual photos and on you as an individual.  Color and contrast edits, for example, are something we all perceive differently. In any case, if you have no idea where to start, "take some advice" from the ZPS X presets. When you apply a preset to a photo, you can see all of the preset's individual settings. You then build up from there by experimenting with how various sliders affect the photo.
Zoner Photo Studio X comes with a number of basic presets built right in. If you need to, you can also download more.  Here I've used the Late Night preset from the summer presets pack and added a few of my own changes.
Once you're done with your work on the picture overall, switch to local edits: edits to selected parts of it.
Try the Gradient Filter on a Sky
Gradient filters predate ZPS X, and you can use a physical gradient filter when you're taking pictures. But it's usually better to delay that decision until you're making your edits.
For landscape photos, it's often good to click and drag the Gradient Filter (G) up to the top of the photo, darkening the sky. Lights and Exposure, meanwhile, are often best left down low.
Retouching in the Develop module? No problem!
The Develop module is designed to let you make a wide range of edits—including retouching—without having to switch to the Editor. If something in a photo is getting in the way, take the Retouching Brush (J) and retouch it away. That doesn't have to always just mean skin defects. Here, for example, I'd like to remove the litter. So I just set the right brush radius and click in the right places.
Other Local Edits—The Filter Brush and the Radial Filter
To edit specific places in a photo,  use the Filter Brush (B). This works like a traditional paintbrush tool, so set its radius and blur and get started "painting." We recommend using the largest blur level you can so that it won't be easy to see the "outlines" of your edits. In my example here, this brush was useful for weakening the effect of the gradient filter, which had darkened one of the clouds a bit too much.
The Radial Filter (R) is another, very similar option. It works similarly, but it only creates elliptical shapes. It's good for highlighting objects by, for example, brightening them. Or vice-versa, by darkening their surroundings, if you click Invert Mask.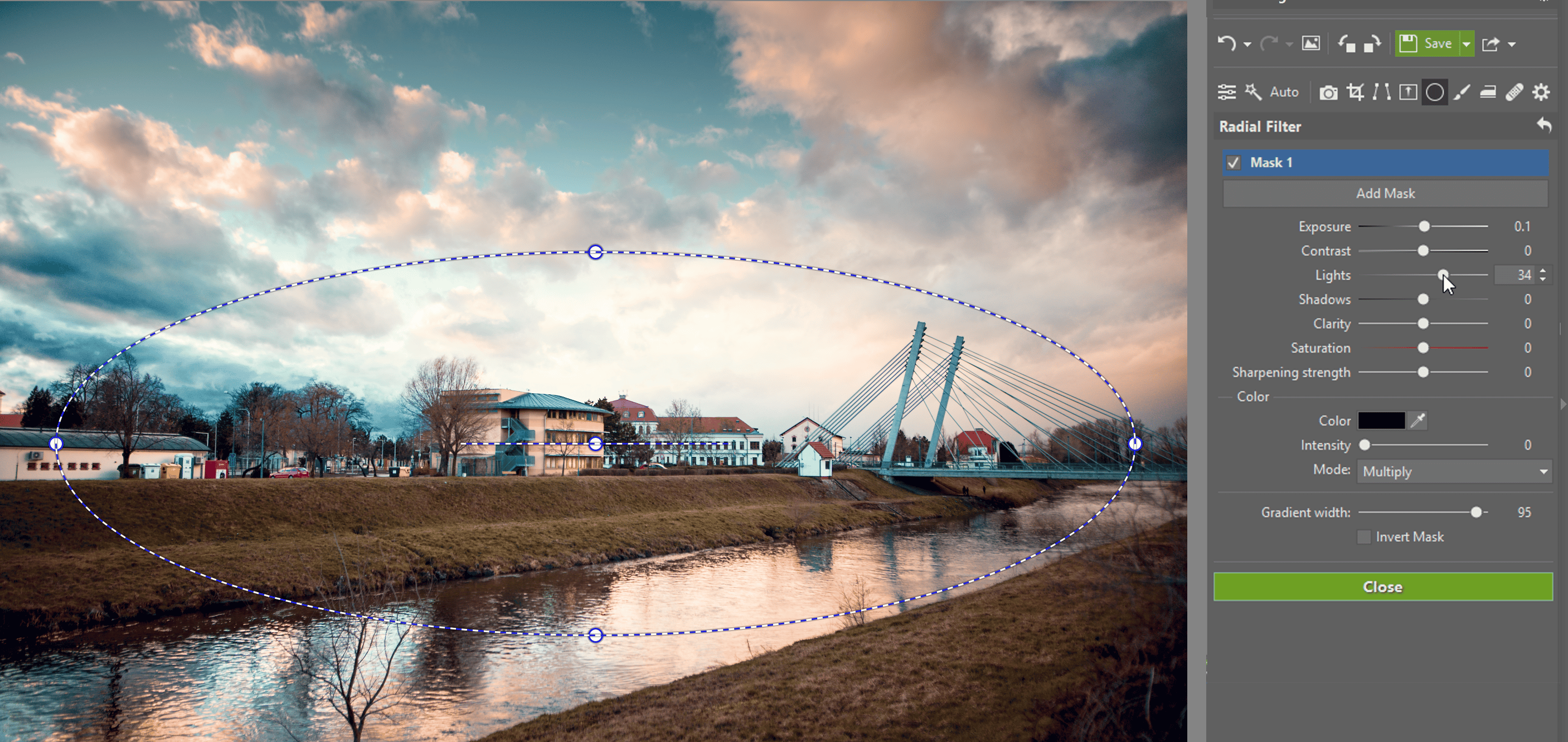 What if a Photo's Crooked?
Unless it's your artistic aim, your photos' horizons shouldn't be tilted. But as we all know, you sometimes can't quite notice a tilt when you're taking a picture. To fix a tilted picture, click Align Horizon. You'll find this button in  Crop and Rotate (C). Here you simply click and drag out the line that should define the horizon. ZPS then straightens the picture automatically.
Then all you have to do is crop the photo—and only if you want to improve its composition or adjust its ratio of sides. You can find several of the most commonly used ratios of sides as presets in the cropping controls. These are a better choice than just choosing a ratio by eye, as they'll save you trouble during printing.
A photo before and after adjustments.
What's Coming Up Next?
Now we've gone through enough of what you can do in Develop.  So in the next part, we'll move on to the Editor and to how to work with layers.
Download Zoner Photo Studio X, try it free for 7 days and see just how much you can do in Develop.