Zonerama Offers Web Album Rescue for Picasa Refugees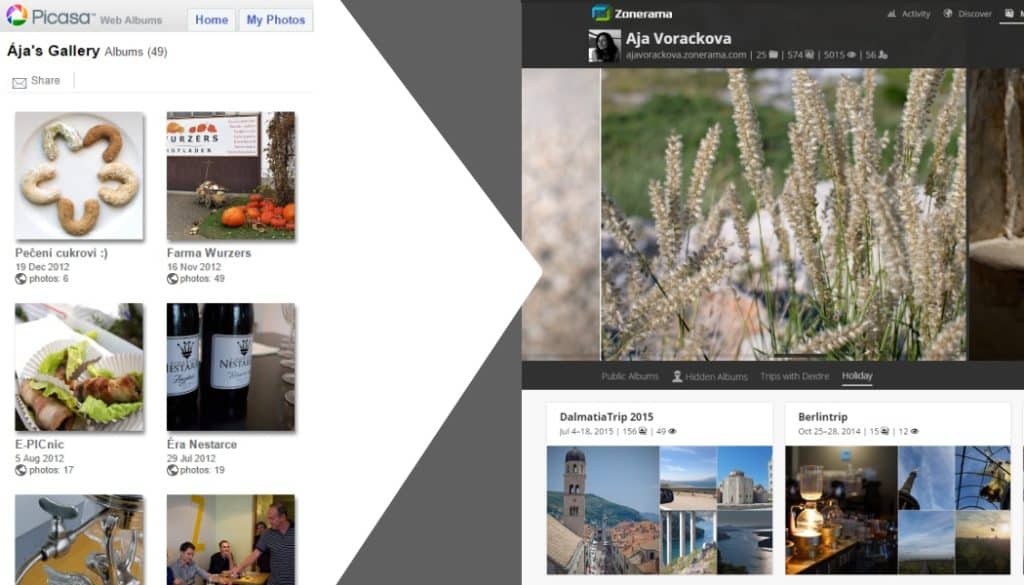 The Zonerama unlimited online gallery can now import photos from the soon-to-vanish Picasa Web Albums. The automatic migration in just a few clicks eases the transition to Zonerama for people with hundreds or thousands of photos.
In February Google announced that its Picasa Web Galleries are on the way out. They will be replaced by Google Photos, and access to the galleries' editing functions will be cut off.
As we've mentioned recently, Google announced in February that its Picasa Web Galleries are coming to an end, to be replaced by Google Photos and that access to the galleries' editing functions will no longer be supported. If for any reason you're not a fan of the photo sorting system in Google Photos, and you want to try Zonerama, but you don't know how to easily import your Picasa photos, read on.
Importing Photos is Easy
In Zonerama's Upload Photos window there's a new option, Import from Picasa Web Albums. It leads to Google's login window; from there, simply log in to your Google account and start the import.



The whole transfer is done in the background, so there's no need to keep the import window open, or even keep your computer on. An email is sent out when the process is done, making this tool easy to use and problem free even for thousands of photos.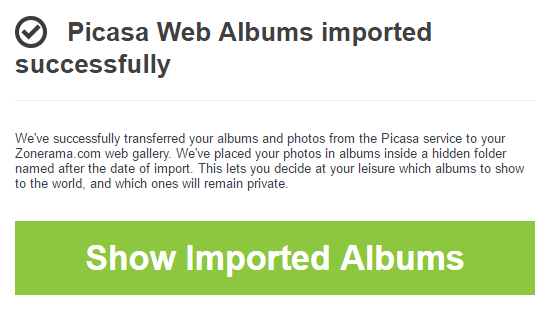 Your albums are imported to a hidden folder with the name Picasa. When importing from multiple Google accounts, each account gets its own, separately named import folder. What happens from there is up to you. You can, for example, rename their Picasa import folder, make it public, or add other folders and move albums around among them. All of this is easy thanks to the simplified album editing interface added in a recent Zonerama update. Zoner Photo Studio users can also simply manage their galleries in that software.

This import capability also supports content from Google Photos, but for technical reasons the Automatic Backup album (with backups of mobile photos) is excluded. We can import photos in full size.
The Zonerama online gallery service is free, ad-free, and unlimited, and it leave uploaded photos at full quality. Photos can be uploaded over a web interface or from inside the Zoner Photo Studio photo software, which has Zonerama support built directly into it.