14 Steps That Will Add Dynamic Range to Your Backlit Photos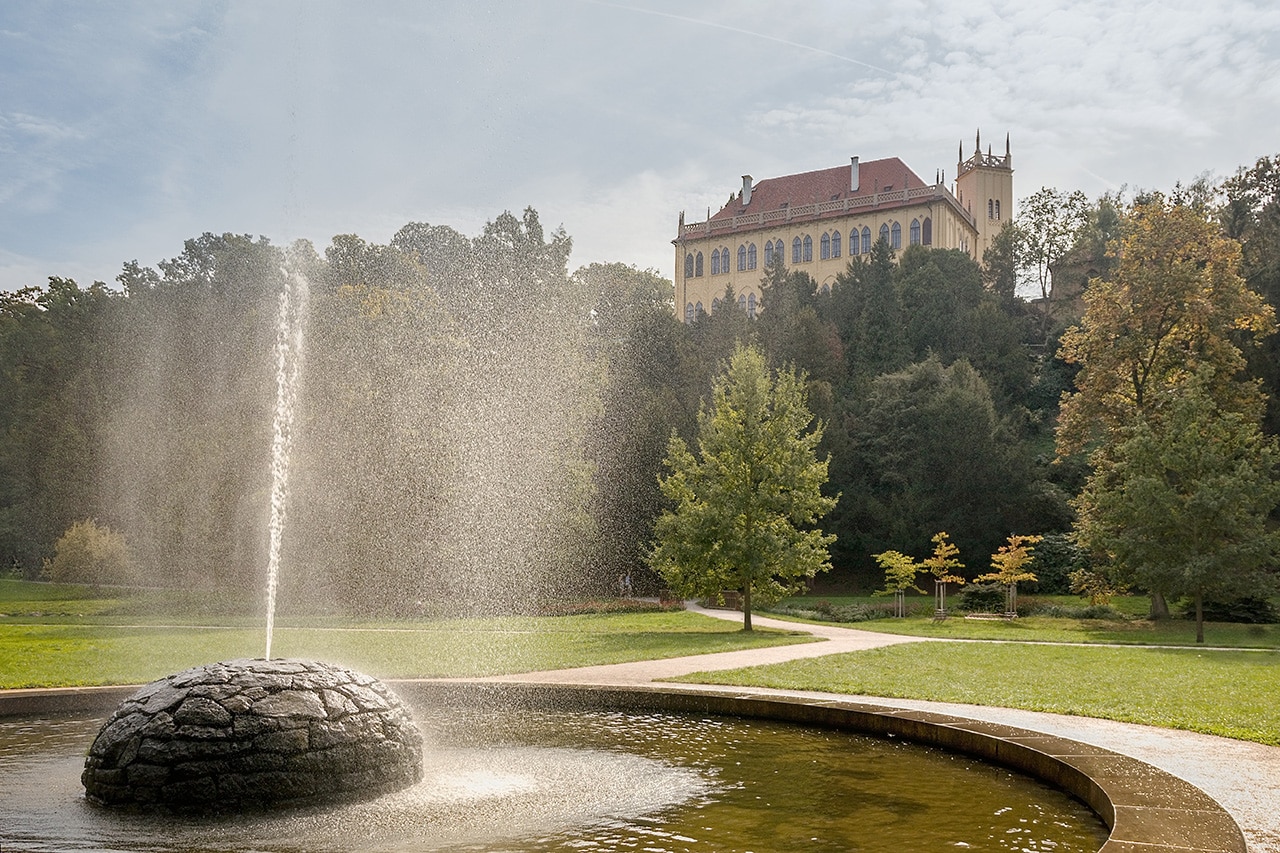 You can get some of the most interestingly lighted photos by shooting against the light. But you also have to keep in mind that this light will expose every imperfection of your lens. Strong chromatic aberration will appear, details will soften, and reflections will appear due to light bouncing off your lens's optics. Fortunately, you can tone down all of these defects on a computer.
I'll use edits to a photo I took of a fountain to illustrate how to improve a picture taken against the light. I chose it because transparent objects like water and glass are ideal for backlit photography.
Here I've composed the fountain into a landscape. I exposed to the water. Since the scene is backlit, it has high dynamic contrast, and so the sky has come out light, and the areas with mid- and dark tones are too dark. That's making the shadows lack detail.
The picture was taken with a camera that has a dynamic range of over 13 EV at ISO 100. Since I shot to RAW, restoring the detail in the sky and the dark areas will be easy. Try following along with me with a photo of your own.
Editing Backlit Photos, Step by Step
To start improving a backlit photo, first open it in the Develop module of Zoner Photo Studio X.
I'll be using the following tools and functions for my example edits – the letters in parentheses are shortcut keys:
Zoom In

(Num +),

Straighten Lines (K),
Gradient Filter (G),
Crop and Rotate (C),
Retouching Brush (J).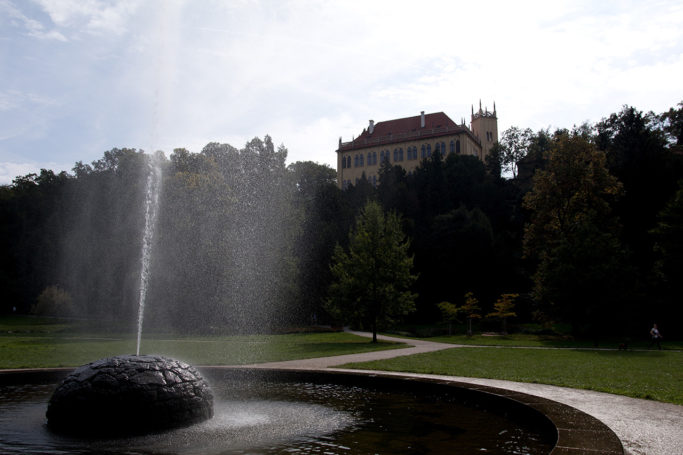 Shoot to RAW
To get the most out of your backlit photos, it pays to shoot to RAW. This gives you a maximum of image data, thanks to which you can easily restore details in these pictures' light and dark parts.
An alternative possibility is to take multiple pictures with different exposures and join them on a computer. You'll especially benefit from this option if you have an older camera with a low dynamic range or if your camera does not enable you to shoot to RAW.
Add dynamic range to your photos too. Download Zoner Photo Studio X, try it free for 30 days, and improve photos shot against the light—and the rest of your photos too.