How to do a Couples Photoshoot: Romance, Coordinated Colors, and Smiles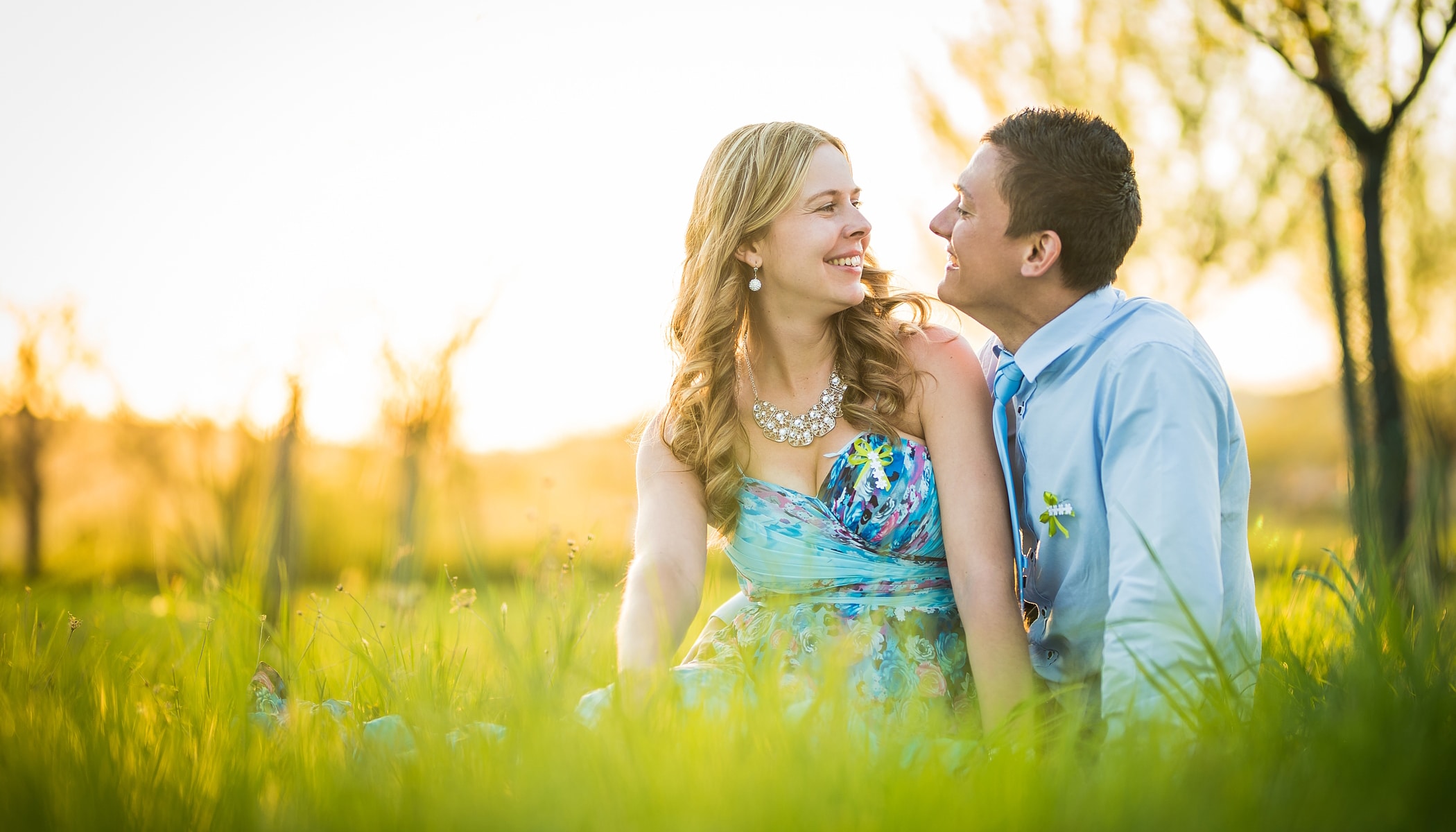 In this article, we are taking a closer look at couples photography. You're all set to go, your camera is in hand, and standing before you is a couple that wants their portrait taken. But what now? Are you feeling unsure about how to work with the couple, what to keep an eye out for, and how to pose them, all while working the camera on top of that? We'll walk you through several ideas for acing a couples photoshoot.
This type of photography is centered around the couple and should reflect their relationship and special connection. Your job is to make sure that both look their best. Since this idea also applies to other types of photography, you can borrow ideas from wedding or maternity photography as well.
Be sure that both look and feel their best 
Keep an eye out for loose strands of hair sticking out in all directions or pockets full of keys, a mobile phone, tissues, or other objects. Before you press the shutter, make sure everything is in order and there's nothing that will stick out like a sore thumb. The couple will certainly appreciate your attention to detail and it will help them relax knowing you have things under control and they, in turn, have less to worry about.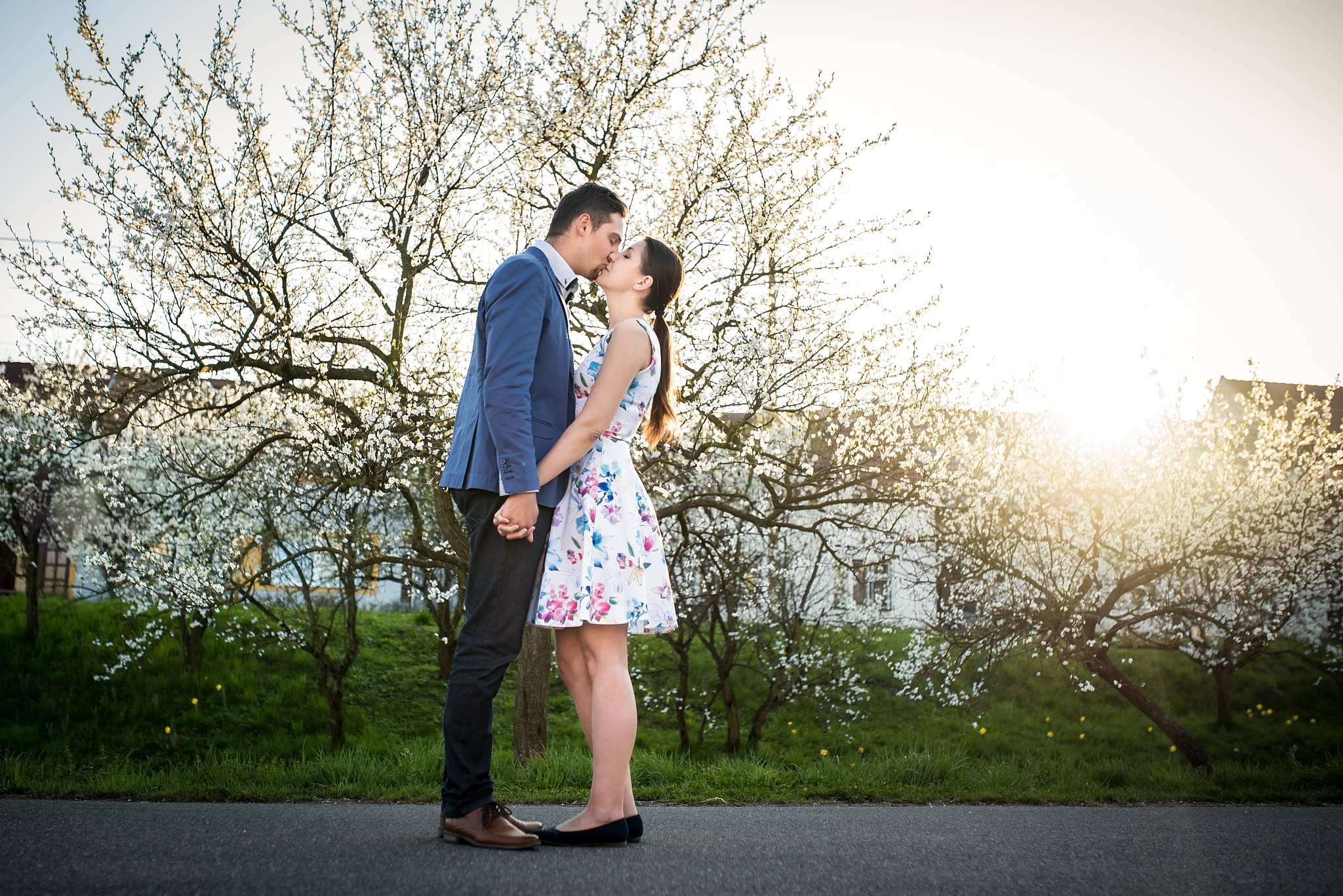 Every couple is sure to have places that are important to them and that they like to visit. Some examples are where the couple had their first date, first kiss, or other memorable moments. If these places aren't accessible, don't worry. Choose another location that will work well for the photoshoot. In addition to a special place, a couple may share common interests or a pet that can also be incorporated in the photoshoot. All of these things will give the picture more meaning.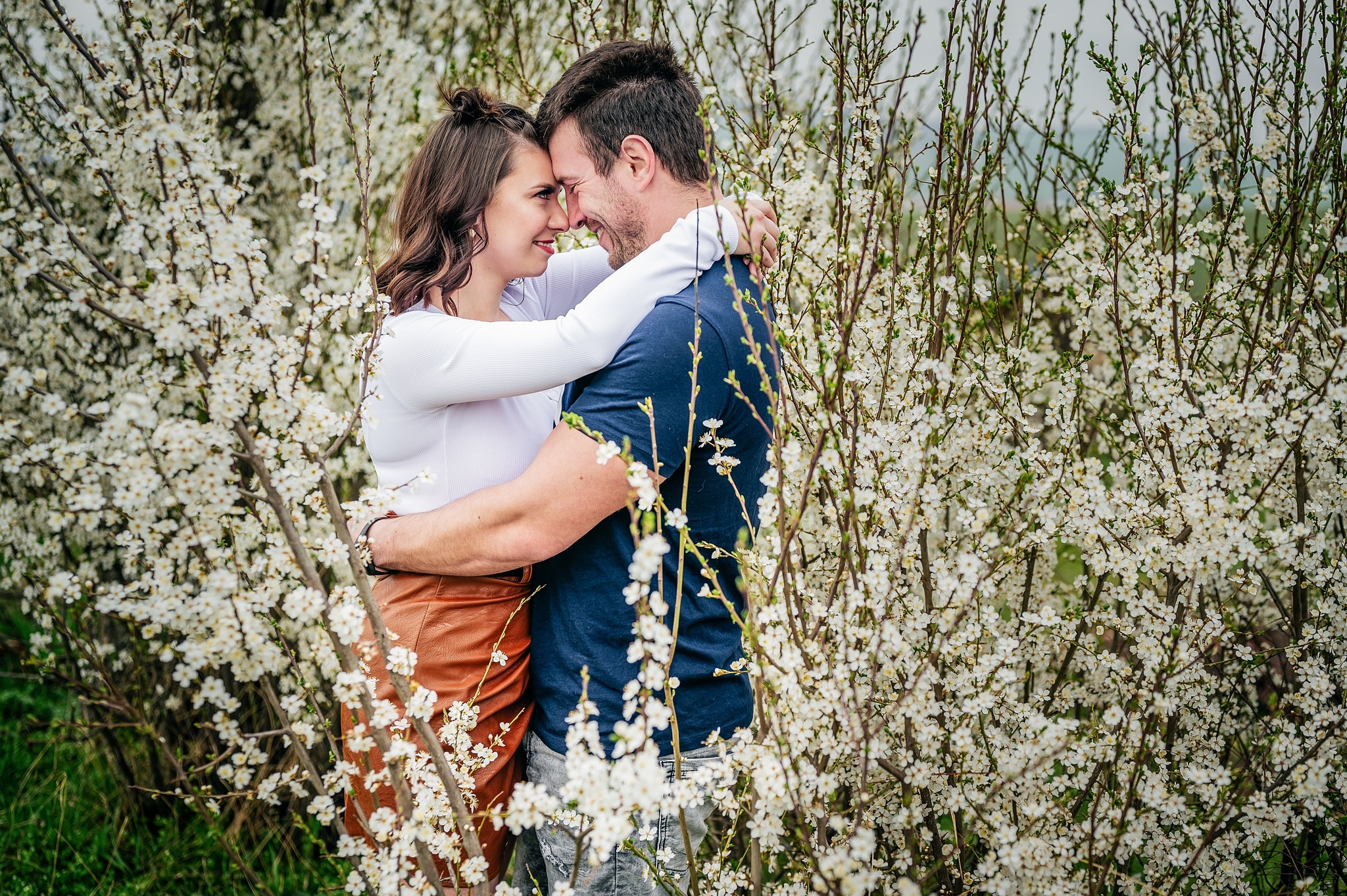 Coordinated outfits
The couple's outfits are something that must be decided on prior to the photoshoot. Be sure to choose carefully. Oftentimes, neutral colors work better than overly vibrant colors. It's safer to avoid prints and bold combinations of colors and patterns – just like in group photography. The best choice is clothing that matches. I also recommend the couple wears clothing they both feel comfortable in, and that won't limit them in any way.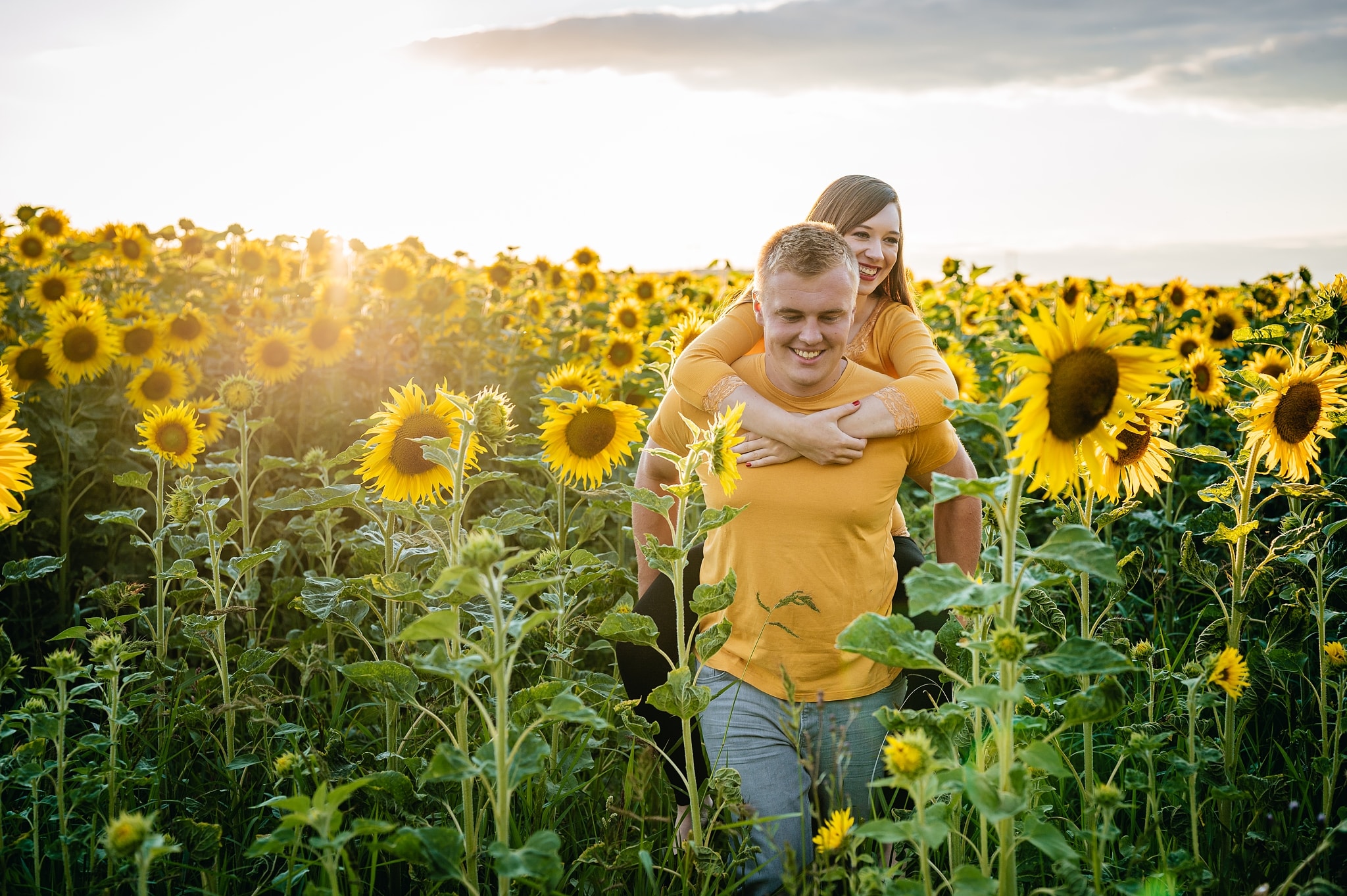 Don't forget about depth of field 
When it comes to depth of field, there are two options. Either shoot at a wide-open aperture, focusing on a specific detail, not worrying if everything in the photo is sharp. Or, if you want both of your subjects' faces to be sharp, shoot with a more closed aperture. Neither option is bad, but it depends on what you're expecting from the final photo. Therefore, carefully consider depth of field beforehand and the result should reflect your expectations. It's always important to assume that when shooting at an open aperture, if both of your subjects are not in the same plane, only one of them will be sharp.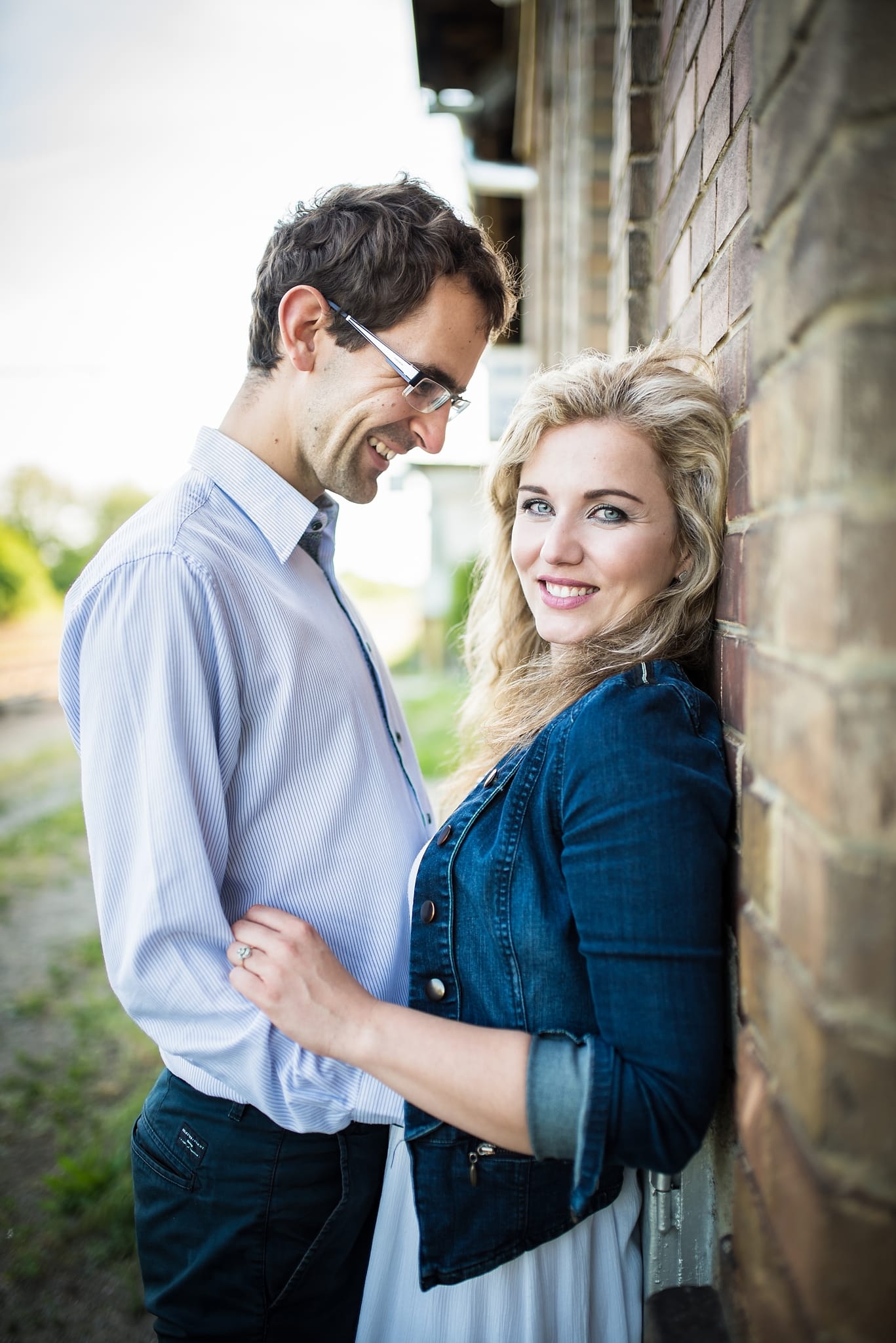 What time of day and type of weather to choose for your photoshoot
You can do a couples photoshoot at virtually any time of day, but it depends on what results you're expecting, and what type of weather you encounter. For romantic photos, the golden hour is best, but you can choose other times of day too. 
Personally, I don't like to limit myself to only the early evening. If it's overcast during the day, you'll have the advantage of soft light. Even photos in the rain are worth a try. Many people are afraid of them, but they have a certain magic to them. Just like the weather, different seasons offer completely distinct atmospheres. Each gives you the opportunity to create something unique.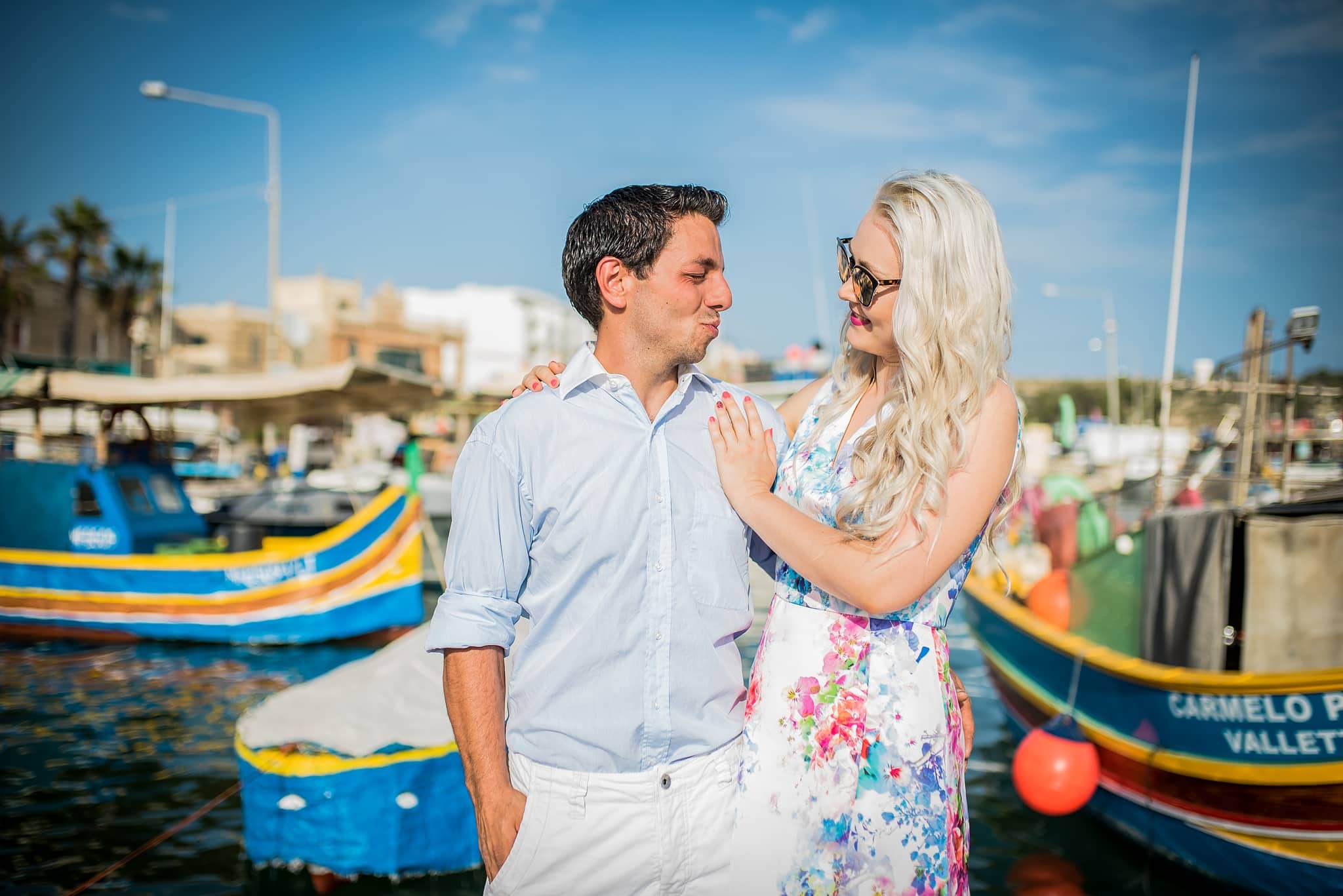 Additional tips for working with the couple
Keep the couple close to each other and help them get into natural poses.

Make the couple laugh so they relax and give genuine expressions.

Let them talk to each other. They have the advantage of knowing what will make the other smile or laugh.

Create an environment that makes the couple feel as if they are alone and no one is taking their picture.

Get several shots from one pose. Use your imagination to slightly change the angle, distance from the couple, or focal length.