Is There Life After Picasa?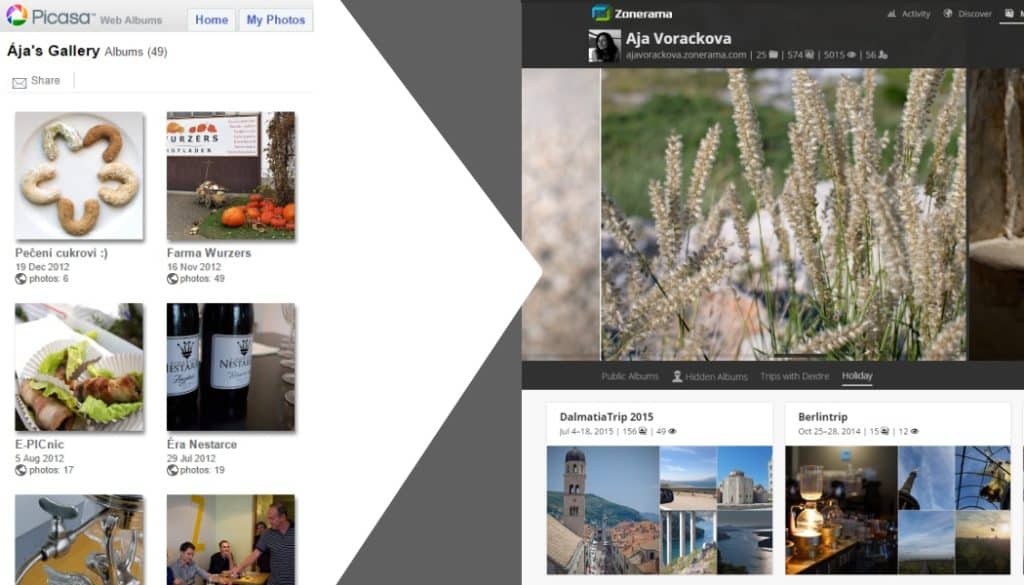 A while ago, Google announced the end of its support for Picasa. The program's actual development already stopped several years ago, but now we're reaching its definitive end. And if you've been a Picasa fan, what now?
Support is ending for both Picasa desktop photo editor and manager and Picasa Web Albums. If you bear the end of their online galleries with a heavy heart, and Google Photos isn't up your alley, then we have a solution for you. That's the Zonerama unlimited online galleries. What can they do, and in what ways are they similar to Picasa?

Zonerama is the Unlimited Web Gallery
What does "unlimited" mean? Upload as many photos as you want and show them to the world. It doesn't matter how many, or how large.
Zonerama Doesn't Degrade Your Photos
No matter whether you upload photos at 100 kB or 10 MB, Zonerama doesn't shrink them or compress them.
One Simple Link for Your Whole Gallery
Want a simple way to reach all your photos, nicely in one place? Your gallery address is simply zonerama.com/your-user-name. Visitors see all your public albums, all together, right away.
Share Individual Photos or Albums
Sharing albums and single photos is just as simple. Just find the album or photo that you want to show to someone, click Share, and use the options for sharing via link or e-mail.
As Private As You Want
Want to share photos with just certain people? Create a hidden or password-protected album. Then send your friends or family the link or password. Only they will be able to see the album.
Upload Photos from the Web, Your PC, or an App
Just like Picasa and Google Photos, Zonerama is integrated with other applications and platforms. You can upload pictures from your computer over the Web interface or from Zoner Photo Studio, where you can also sort and edit them first. You can also upload your mobile photos or automatically synchronize them via Zoner Photo Studio for Android.
Enjoy our other Zonerama articles and guides: