Make a Picture Black and White
Black and white photography's roots lie firmly in analog film. Meanwhile, we're now standing well inside photography's digital age. Maybe that's why so many of what we call "black and white" photos today are just desaturated digital photographs. These are usually dull, gray, and short on contrast. So let's take a look at how to create black-and-white pictures worthy of the name, using Zoner Photo Studio.
Do you know how analog film differs from a digital sensor? The nicest description of it that we've heard so far is the "skyscraper vs. meadow" metaphor. Digital cameras' sensing surfaces contain a precise grid, like the windows of a skyscraper, with each "window" being one dot in the picture (one pixel). Analog film, meanwhile, resembles a meadow with chaotically scattered plants—with each plant being able to hold a bit of the picture if light falls on it. The "plants" here are the film's light-sensitive crystals, which are scattered across the film. Remember this difference—we'll come back to it.
For now, we'll show you how to convert photos to black and white in Zoner Photo Studio—but before even that, we'll take a moment to go over what not to do. First, don't go for black and white when you don't have a plan. For example you may consider converting a photo to black and white just because it's blurry and imperfect and you think conversion will improve it, or even make it art.
But don't. That's the wrong approach. In photography you should know exactly what kind of final picture you have in mind. And black-and-white won't turn a bad photo into art.
Steer Clear of Desaturation
Another thing—don't do black and white right inside the camera. It won't save you time, but it might ruin your photos. You can't automatically color a black-and-white picture, but you can do the opposite. And you can do it better than your camera.
Avoid desaturation in Zoner Photo Studio just as you'd avoid in-camera conversion. That conversion is desaturation. And desaturation leaves a photo uninspiring, flat, and robbed of contrast. It creates gray-and-gray instead of black-and-white.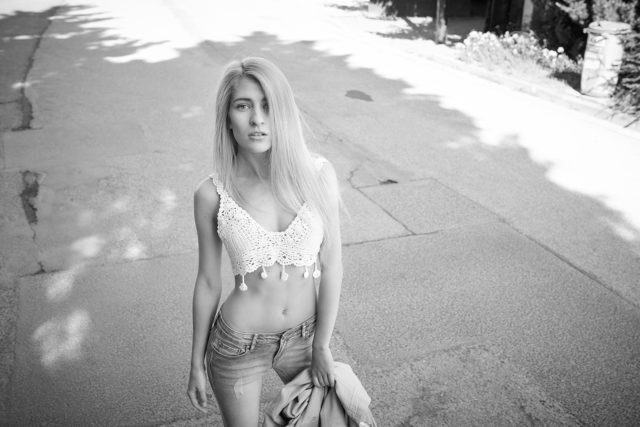 Methods
There are many methods you can use for creating a black-and-white picture. And several of them are in Zoner Photo Studio. We'll start from the simplest method and continue towards more complex, but also more effective approaches.
A Simple Method—Black & White
The simplest method is to visit the Editor in Zoner Photo Studio, click the Quick Filters button in the toolbox towards the right, and use the Black & White filter. It gives a photo a black-and-white look without ruining its contrast. But it is the very most basic method you can use.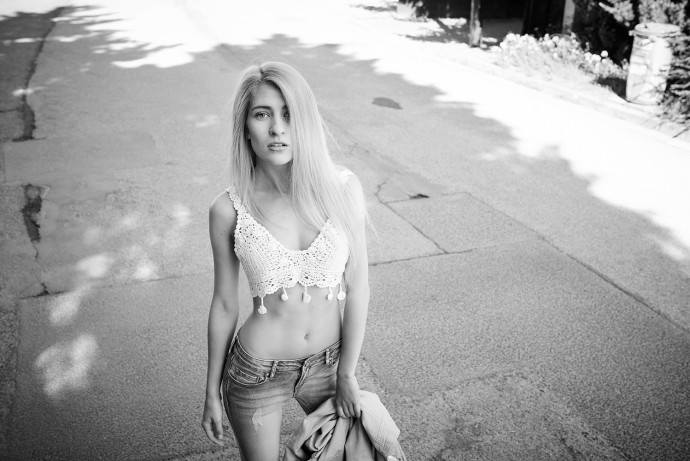 The More Complex, More Effective Option: Grayscale
Another possibility here is the "Effects" menu's "Grayscale" item. (Its shortcut key is Ctrl+G.) Here ZPS offers several controls influencing the black-and-white conversion. They include controls for work with RGB channels—this kind of work was also discussed in our previous article on work with the Editing Layer.
Red Channel—this can brighten everything that's red while darkening everything that's green or blue. Work with the red channel is useful for high-key portraits and for landscapes with a blue sky.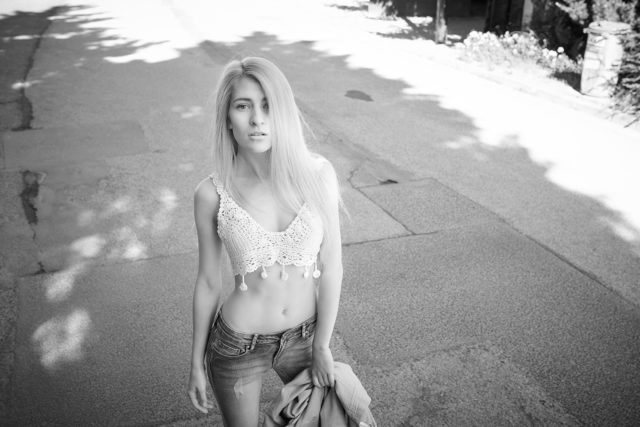 Green Channel—this can heighten contrast; it's useful for work with portraits of people with light-colored skin. In other respects it's a fairly neutral channel.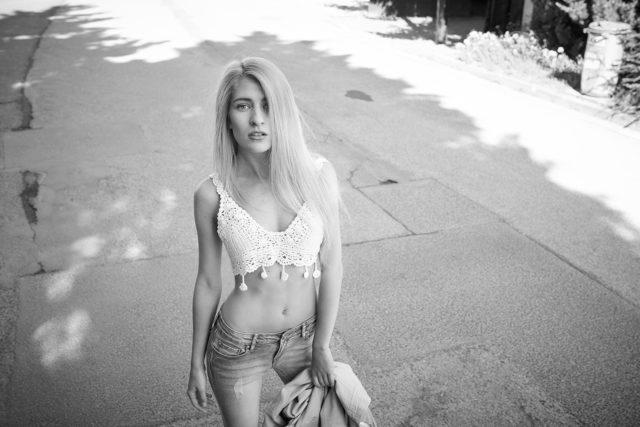 Blue Channel—this is the opposite of the red channel, in that it's useful for brightening everything blue-toned and darkening everything red-toned.  This channel isn't used much in portraiture, because people's skin in photographs is too dark. But it can be used in nature photography, often with something other than the Normal blending mode—for more on blending modes, see the article linked above.
However, the Grayscale function also offers something more.
One starting note: use work with channels to emphasize specific colors you've chosen from the original photo; choose a channel based on a color.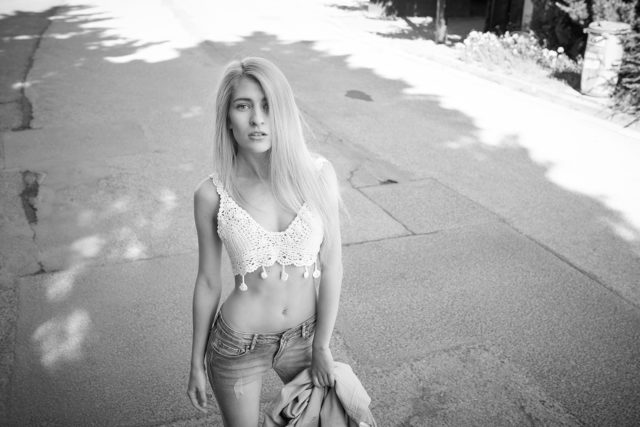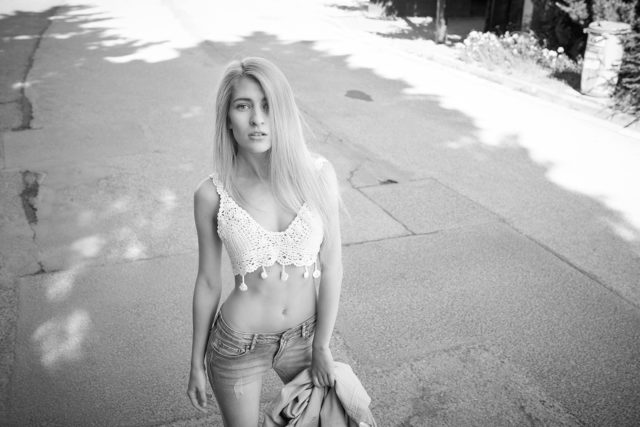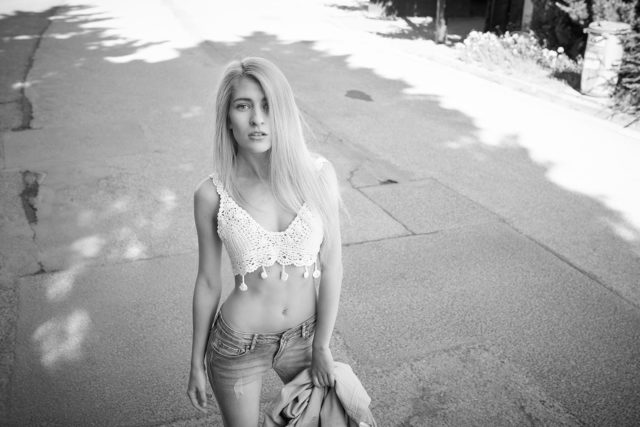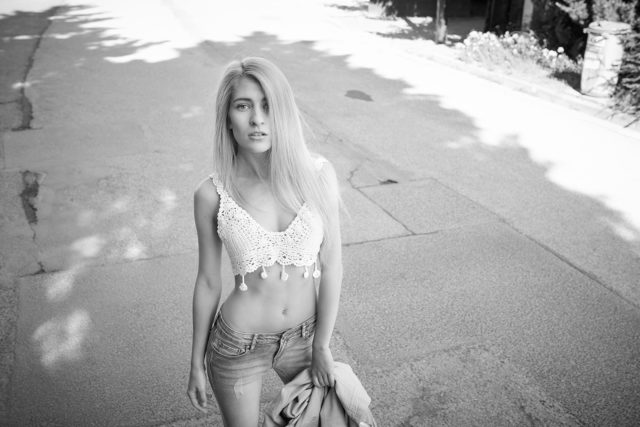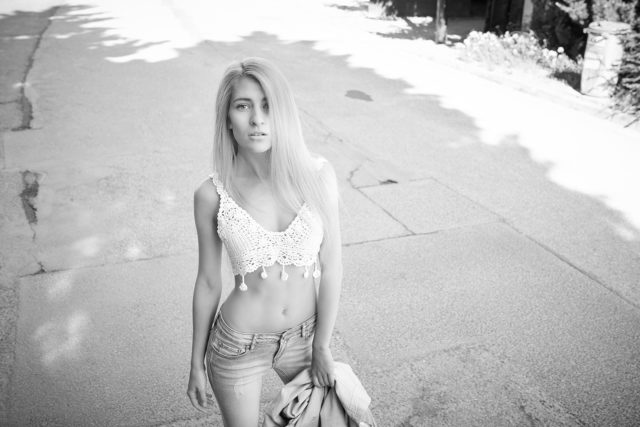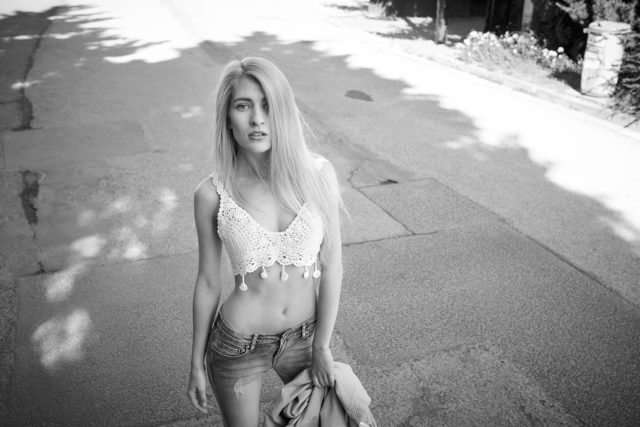 Using the Custom setting, you can set the emphasis of individual channels yourself.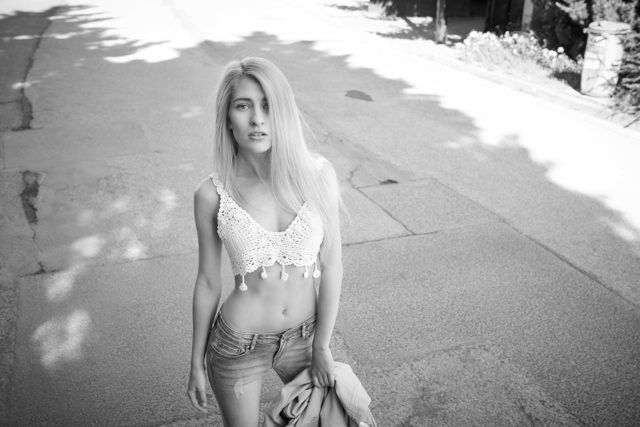 As you can see, ZPS offers you a wide range of automated black-and-white possibilities. But we'll also show you one semi-automatic edit on top of these.
Getting Complicated: Simulating Analog Film
Film-era veterans who once shot to black-and-white film will certainly agree that every such veteran had a favorite film stock, with its own typical contrast and even more typical grain.
Digital black-and-white exists to simulate analog black-and-white. So why not make that simulation as realistic as possible? Images with grains for various film stocks are available on the Internet. They're just a short Google away, using the search phrase "film-type sensitivity noise"—e.g. Kodak TMax 400 noise, etc.  Download the image that you find. Open the picture that you want to convert, then use the Grayscale function, and work with the most appropriate grayscale channel for your goals.
Then save the picture.
Take your black-and-white picture and blend in the grain image for your favorite film stock. Do that using the Editor's "Place Image" function. To activate this function, click its button in the Toolbox or press the "I" key. Then click the Paste from File button. Select the image you saved with the grain for the given film.
Next, under "Mode," select "Soft Light." ("Mode" sets the "blending mode"—the way in which the temporary layer containing the pasted image is blended into the main picture when you click Apply.) Soft Light brightens everything that's lighter than neutral gray, and darkens everything that's darker. Naturally, this increases a photo's contrast.
To control the strength of this increase, work with the Layer Opacity.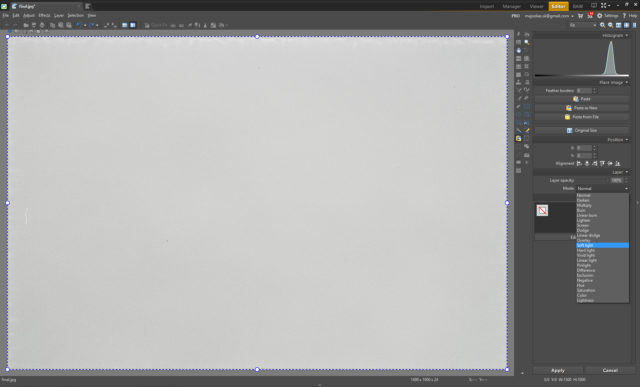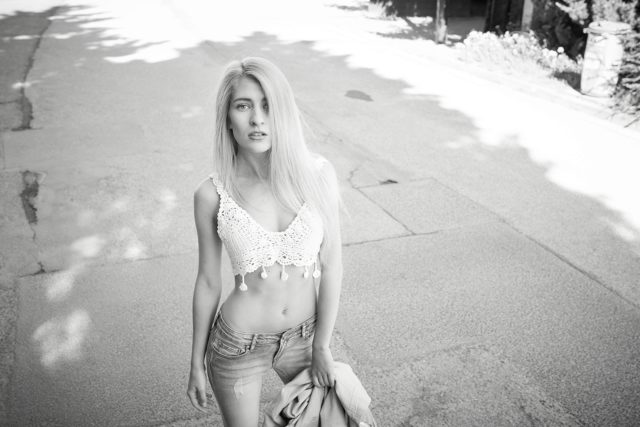 Tip: it's good to unify photographs' sizes before applying grain.
Now you know all about digital black-and-white conversions. In closing—keep in mind that a good B&W contains both black and white. So always keep an eye on that histogram.