5 Photo Projects to Improve Your Technique
Feeling a little photographically uninspired? Then start up a photo project. With these projects, you can build a variety of photographic skills and have fun doing it. You can also try out things you haven't found the nerve for before or get your creative juices flowing when you're feeling uninspired.
Practice makes perfect. And photo projects are a great opportunity to practice your skills. They ensure a constant stream of photographic inspiration that will make you more sensitive and inventive as a photographer.
There are practically no rules on what a personal photo project "has" to include. It just about all depends strictly on your own preferences. Want to do a photo project on your favorite recipes? Go ahead.
How to Choose?
To make sure your photography project succeeds, think ahead about what your topic will be and how much time you'll be spending on it. Every project is an obligation in its way, so your topic should be one your truly enjoy.
Don't be afraid of things that you have no experience with. Take it as a challenge—one that can help you push your boundaries. Devise a project timeline based on the breadth of your topic and the difficulty of your project. One project might last a month; others might end up taking up months or years… or only one weekend.
Your project doesn't have to just lay around in your desk drawer or your hard drive. You can think about your goal even before you start. Will you want to create a photobook? A calendar? A documentary collection? Will you want to put the photos on exhibit? Give them to somebody? The great thing about a goal is that it will push you forward.
So—what kinds of projects you can do? Well, let's take a look at some famous projects that many photographers have used a template for their own work—maybe you'll like them too.
1. The 365 Project
The 365 Project is one of the most popular ones. The idea behind it is that you add one photo to your project album per day, all year.
Self-portraits are a frequent theme, but not the only one. For example, you can creatively immortalize each of your mornings or evenings, the view out the window of your house, or anything that you have around you every day.
It's not simple, thinking up 365 variations on a single theme. You're guaranteed to exercise your photographic brain cells. Taking pictures every day forces you to think in a new way.
And if one photo a day is too much for you, you can still jump into an easier version of this project with 52 photos a year, i.e. one photo a week.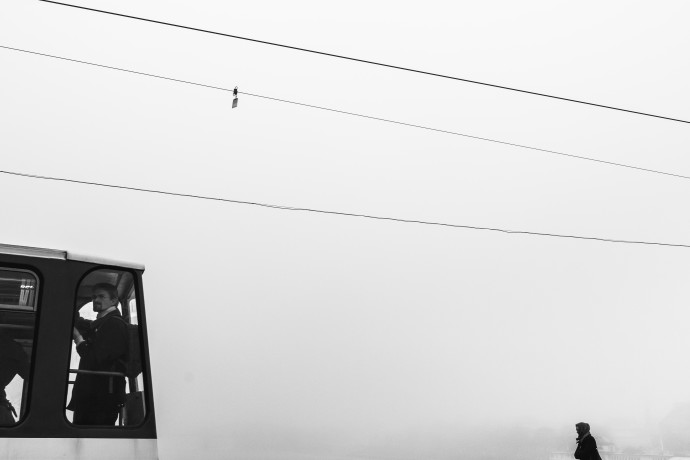 2. 100 Strangers
One other popular photo project is the one that goes by the name "100 Strangers." This is a slight variation of the famous Humans of… series, which photographer Brandon Stanton launched with his Humans of New York project.
This project's goal is to approach 100 strangers, take their portraits, and get some information from them about their life experiences. This is an excellent opportunity to break through your fears of photographing unknown people and step outside your comfort zone. When you're photographing people, communication with your subject is just as important as a photo's visual aspect, and this project is good training for that. You can also find other positives, like the opportunity to get to know the people around you.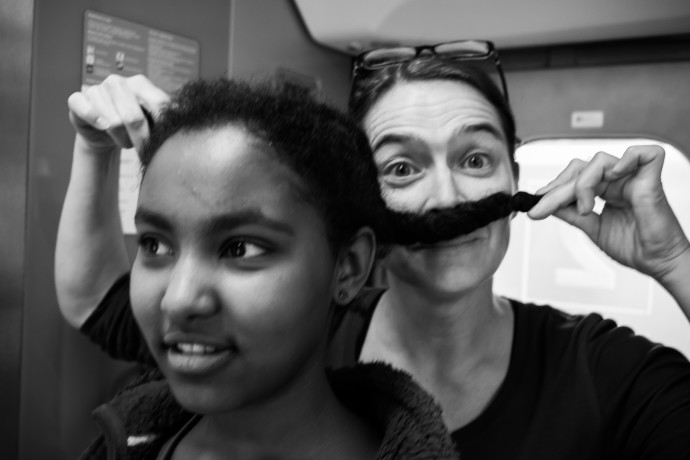 3. One Place, Many Faces
If you'd prefer to avoid people in your wanderings, then find a spot and devote your photographic attention to it over time. This kind of project can lead to a nice series of photos documenting the way a place changes over the course of a year—like Vit's series of pictures of one tree taken over the course of a year.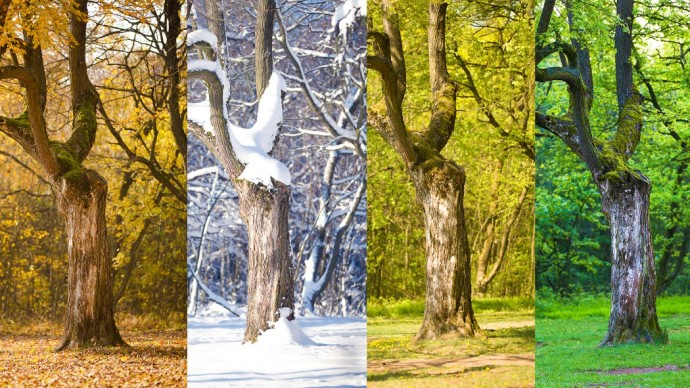 You can also try finding as much variety as possible within the place you've picked, by changing exactly where you aim the lens. Shoot some close-ups, take some wider shots, visit the spot at different times of a day. You may be surprised just how many interesting things can be found in one place.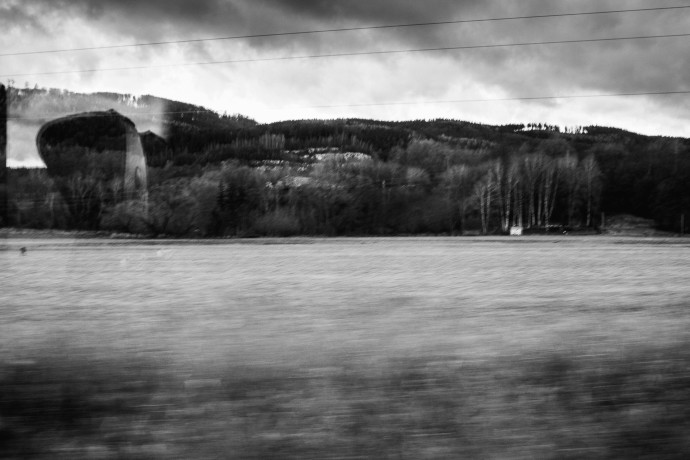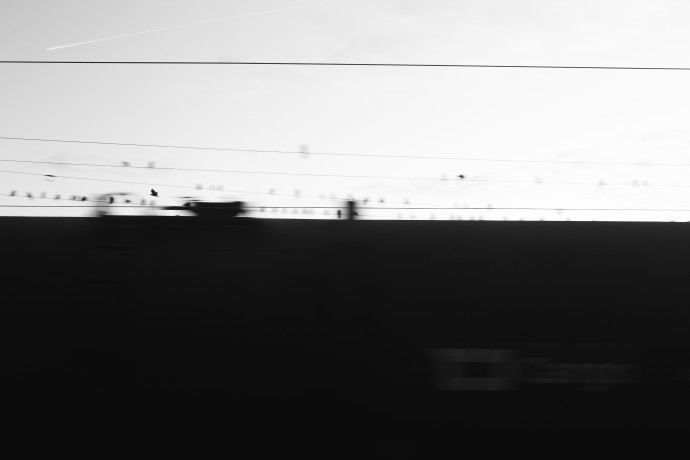 4. The Alphabet
If you just want to fill up a weekend, then smaller projects like an "alphabet" are better. This project has two different versions you can try. The first is to look for objects that start with the individual letters of the alphabet. This is child's play for an L or an M, but letters like Q or X can really give you trouble.
The other version is more of a visual game. Its goal is to find shapes or compositions that look like letters. The trick in this project is to learn to constantly pay attention to a variety of things around you in a way that you usually wouldn't.
5. One Lens, One Camera, One Year
If you don't have a favorite topic, then you can try technical restrictions instead. Photographer Mike Johnston has blogged about a project idea where you shoot all year round with a single camera and lens. This project has gained some momentum under the acronym OCOLOY. You can choose a duration that fits your needs, but it's definitely worth keeping it up for at least a month.
One huge advantage of this project is that you'll really learn all the pluses and minuses of your equipment and how to use it to your advantage. Another is that you'll learn to work with a particular focal length. That will help you to get a better idea faster of how a photographed scene will look even before you peer into the viewfinder. You'll find composition going more smoothly for you than before. Sticking to one focal length gives your images consistency and pushes you forward towards a signature style.
It's very important to get used to your equipment and to make work with it second nature because that gives you a lot more room to think about the contents of your pictures.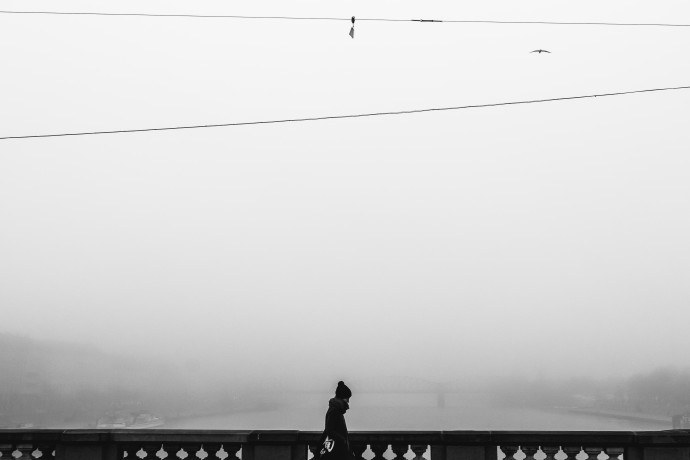 It's a Game
There are endless photo projects that you can invent.  You'll surely find a number of other ideas on the Internet. You can zero in on certain colors and shapes, or photograph one object from a wide variety of angles or in various places. Or look for different things of the same type in different environments. Those things might be doors, windows, lamps, cyclists, or empty streets.
No matter what you decide, you'll learn to see the variety of the world around you and the possibilities it offers. Photographic projects are a great way to stay out of a lockstep, boredom, and the doldrums.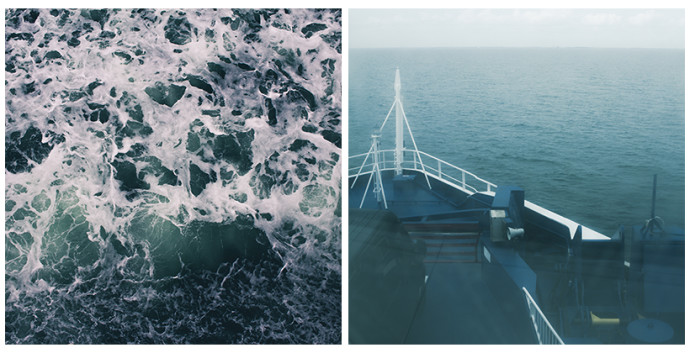 But don't let yourself get discouraged if something doesn't work out; it's mainly a game. Have fun, experiment, and explore. Everything's permitted. Share your pictures on social networks, create a separate blog for your project, and infect others with your elan. That can also be one way to ensure that you don't run away from your project—you definitely won't want to disappoint your audience.
And what if you're already doing a photo project? In that case, share it with us in the comments to inspire others.