Photographer/Model Cooperation: What Should You Keep in Mind to Keep It Working?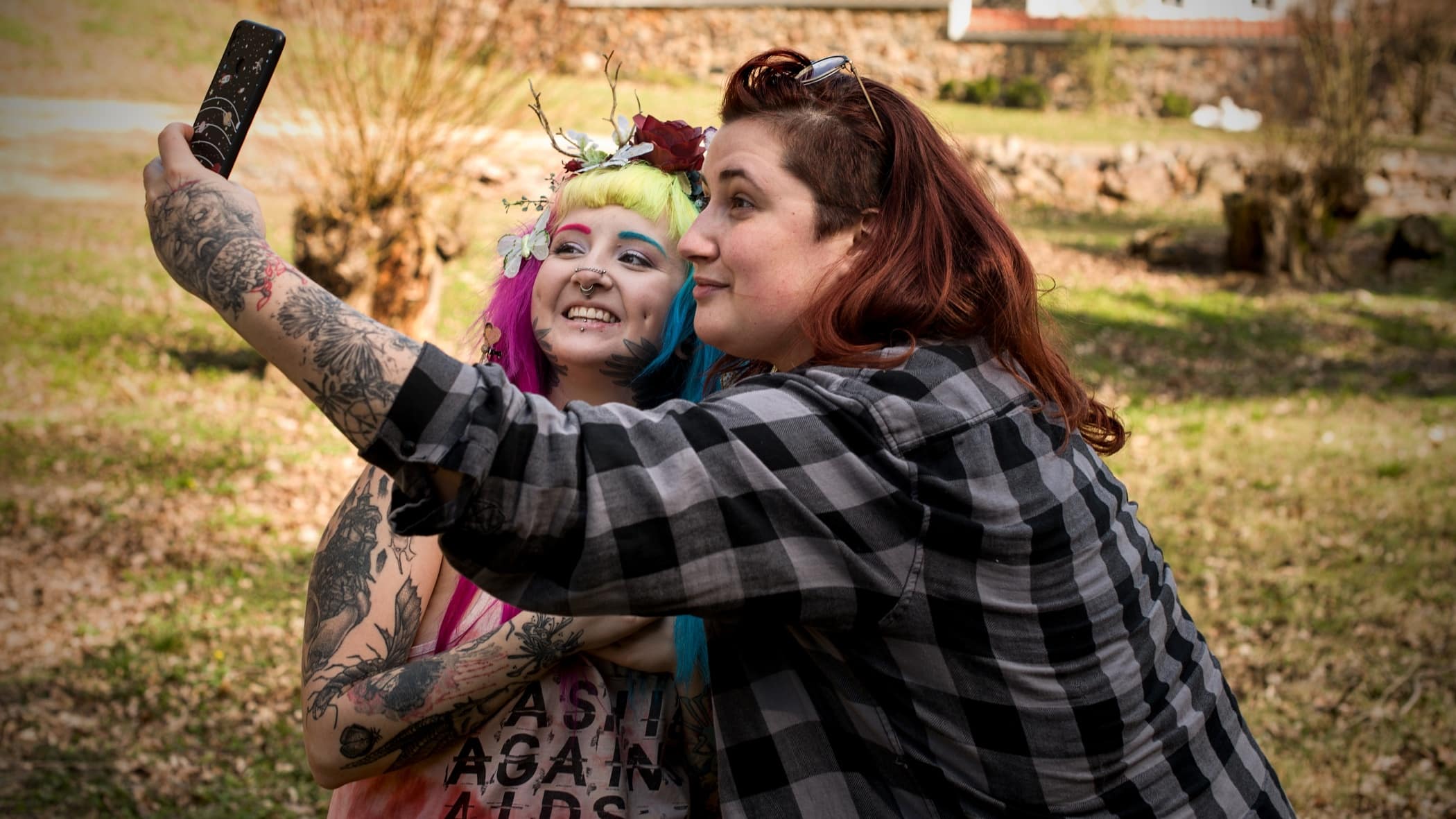 A friendly relationship between the photographer and the model is absolutely fundamental for the entire process of portraiture. It should definitely include mutual respect and understanding. A photographer should respect certain requests from their model, and meanwhile the model should know how to respect the work of the photographer. There are a few basic principles that apply for both models and photographers, and we'll look at them in this article.
It's important to note right away that each shoot is a form of self-expression for both parties. It's where the model and the photographer both do the heart of what they do, and their cooperation at a shoot produces art that should be free of limits and boundaries. So neither of them should be forcing the other into anything, and meanwhile they shouldn't be restricting each other, dictating nonsensical demands, or destroying or altering each other's work in any way.
Photography Is About Coordination and Communication
Portrait photographers and models live in symbiosis; they need each other for their work. That's why they have to respect each other and take each other seriously, which sometimes means that one of them has to make concessions. It's teamwork that should end in bilateral satisfaction. It's built on mutual listening and compromises. We definitely recommend that you approach everything through communication, because it's key.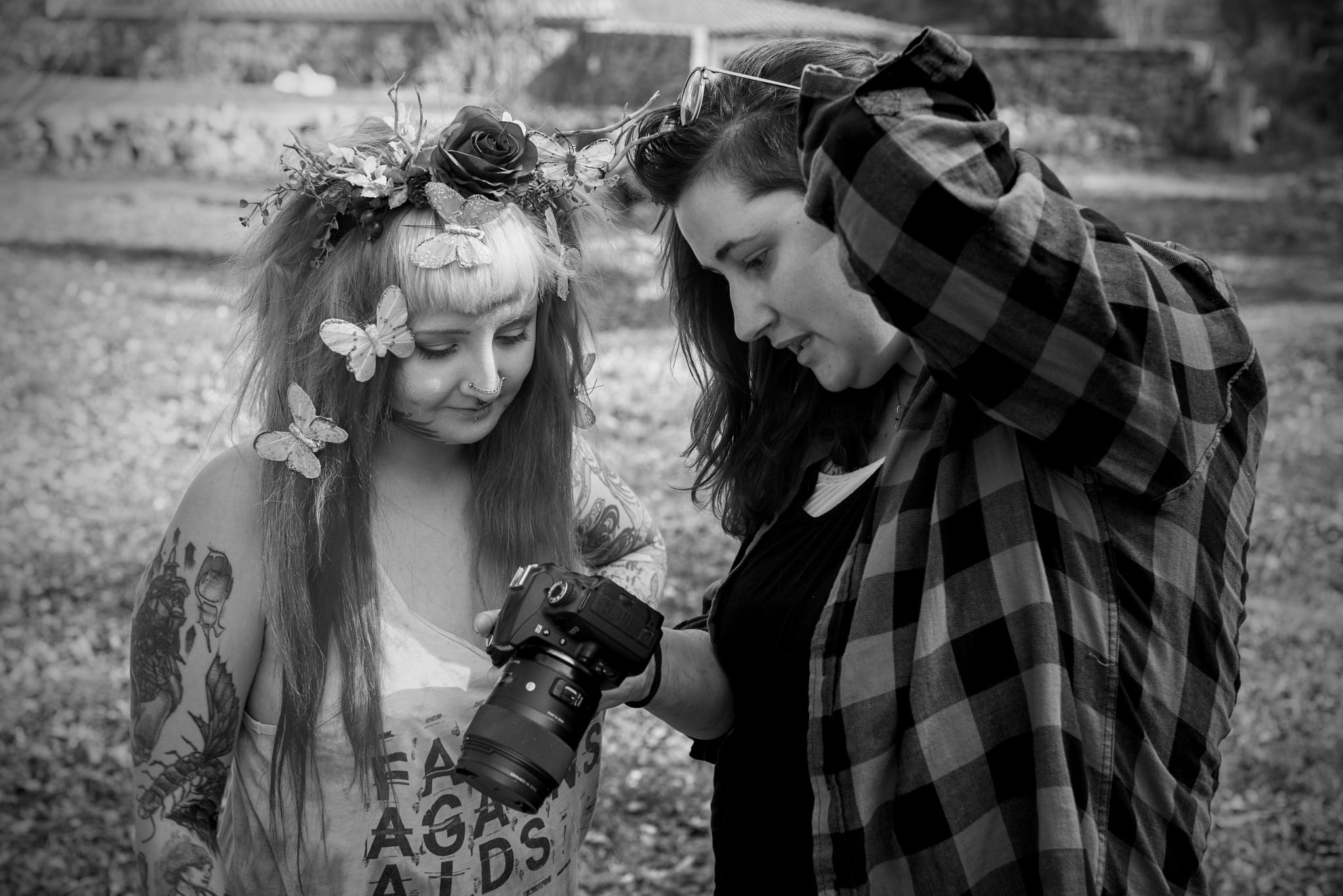 There are three phases in this cooperation (the preparation, the session, and delivery of the photos), and each has several points, which we'll be going over. Pay attention to them, because they'll help to ensure smooth and fruitful cooperation.
The Preparation Phase
During your preparations, you can acquaint your model in advance with what's coming up. The principle here is that good preparation makes the shoot itself a lot easier.
It's smart to set and agree on a few specific things in advance:
what you'll both be doing and how,
how long it will be until you provide pictures,
and what to do with them after that.
What will you be doing and how?
Agree on the details. Where will the shoot be? The ideal choice is a place that's accessible and acceptable for both of you. Shoots in public places can be unpleasant for some models. Others, meanwhile, suffer from allergies, so natural environments do them more harm than good. Lots and lots of things can turn out to be tricky, and so it's good to get everything set up properly and in line with what both sides want.
Clothing Choices Your model should feel good in what they're wearing. They have to know they look great when they look in the mirror. If they're in something uncomfortable—high heels, a corset, or other aching-edge fashion—make sure they don't have to do a lot of walking or standing.
If it's going to be cold, arrange a blanket and hot tea. For a hot day, don't spend a long time in the sun or without water. There are a lot of things that tend to be worked out before the shoot, and it's good to do just that, so that a problem that makes one side uncomfortable doesn't turn up at the last minute.
How long until the photos arrive?
Try to lay down a timeline in advance. If you tell the model ahead of time it will take you three months to provide photos, they'll just have to count on it. But if photo processing takes you a year, then you can't be surprised if your model is frustrated and drowns you in questions on when you'll be done.
What do you do with them after that?
I definitely recommend warning the model that they shouldn't alter the photos they get from you. Sometimes your photos will have a ratio of sides that doesn't fit on Instagram. Strictly forbid cropping them. There are apps that can add a frame instead. Recommend them to the model. If they don't want to have a frame around the photo, try uploading the cropped and framed versions in one post. Any cropping will ruin the composition—and the composition is sacred.
It's hard to explain why photographers care so much about composition, but showing comparisons can help. The effect on a photo overall is the same as if someone had cut into it, smeared the model's makeup, or deformed her body. It's damage to the existing artwork. And a filter is worse damage still. Any sort of filter applied to a finished photo is a "crime," and you should definitely warn the model that it's not something that's done.
If your models tend to still do this regardless, I'd recommend preparing a simple contract (even TFP) on how the photos can be treated and what awaits them if they treat the photos differently. However, you should be able to prevent such incidents using warm and humane explanations. Every photographer spends hours over a photo during post-processing, and all this work is damaged and dishonored by things like filters and crops.
Phases of the Shoot
The session will include direct communication with your model, which is enough for an article all its own. However, a few basic rules can be summed up fairly briefly.
Be There! Very often one party or the other will cancel their participation at the last minute. Every photographer knows this situation. And likely some models do too. If you have any doubts that you can reach the shoot, write in time! Your counterpart will calm you down and support you, or they'll at least be informed there won't be a shoot. When a photographer or a model cancels a shoot on the morning of the same day, it's a huge betrayal.
The other person set aside time, turned other people down, and made arrangements at work and/or at home. They might even already be on their way to the site. Either with heavy gear on their back or with make-up and outfits in their purse. And then they find out it's in vain. If you really do fall sick in the morning, there's nothing to be done. But if it's just a brief indisposition, then you really should think about what an unfair move this is.
Recommend a pose, but don't demand it. Your model shouldn't be bending into poses where they're dissatisfied. And they, likewise, shouldn't be bullying you into things that you don't want. If a photographer doesn't like an idea and doesn't see any potential in it, that should be respected.
Look at the prints together. For some photos, your model won't like the angle. For others, you'll dislike the shadows. Go over them together and take new shots with good angles and good shadows. Above all, listen to each other. A model can have a great idea, and meanwhile the photographer knows what suits her.
Help each other and praise each other. If something delights you, say it. It will improve your relationship and the overall excitement from the final results.
Thank each other. Both of you have invested time, effort, and your own know-how into the shoot. And you both did it for the shared results.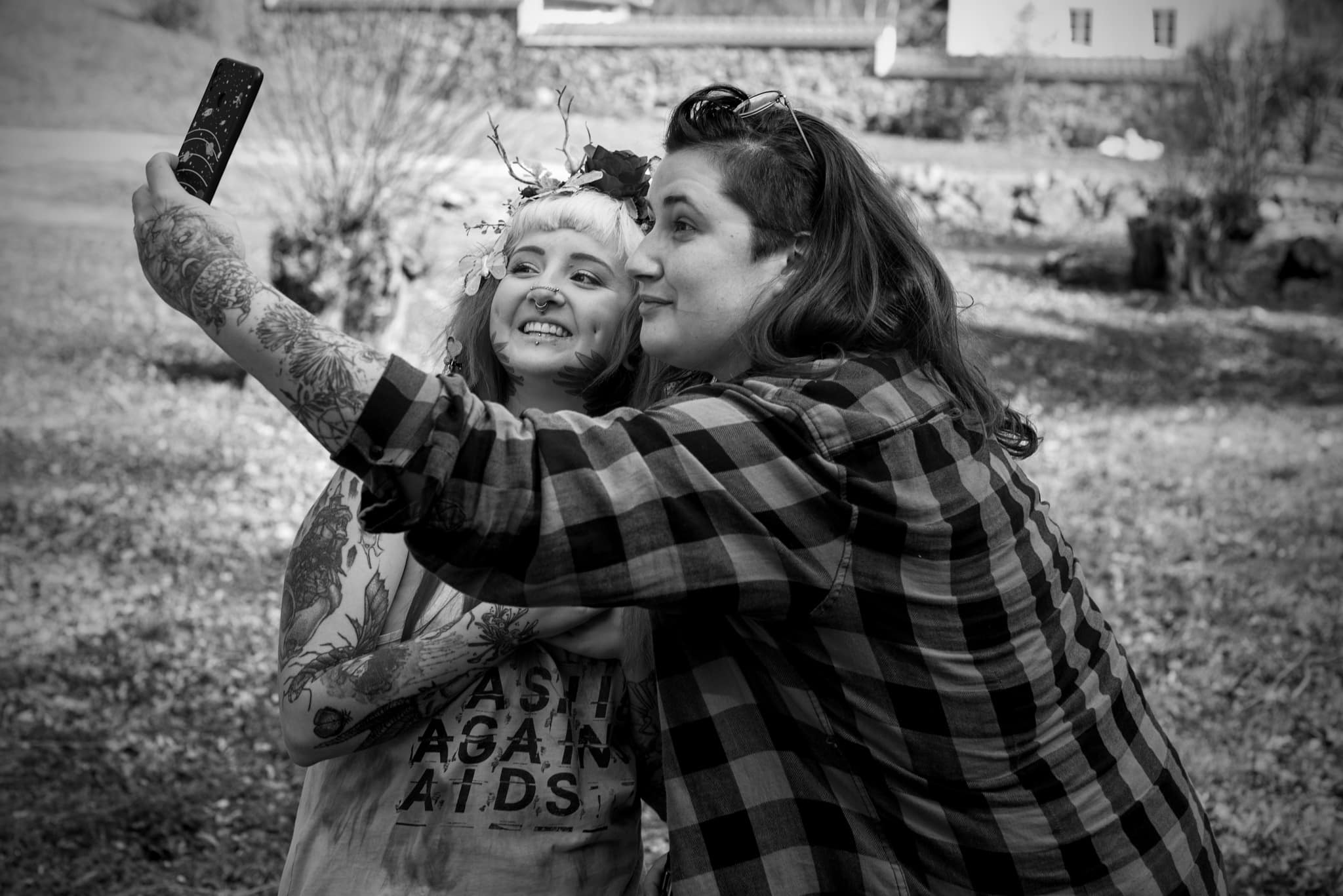 Phases of Editing
Now you've got a successful shoot in ideal conditions behind you. The model will wait for the photos to arrive (the two of you will have roughly agreed on when) and start publishing them on social networks.
During your photo editing work, be careful about major changes. Agree with your model on whether or not you can remove blemishes, whether they want you to shrink their nose, etc. Nobody can say these edits are right or wrong. But it's important whether the model wants them and they look OK in a given picture.
If your model is asking for a slimmer waist or bigger eyes, you need to think about whether you really want to do it. And if you don't want to do it, just explain. Photographs should depict reality.
If you want to do major changes and retouching, but that's unsatisfactory for the model, try to reach an agreement with them on how to handle things. But this situation shouldn't turn up. Your model knows your work, and you know how they look.  So both sides know overall what they're getting into.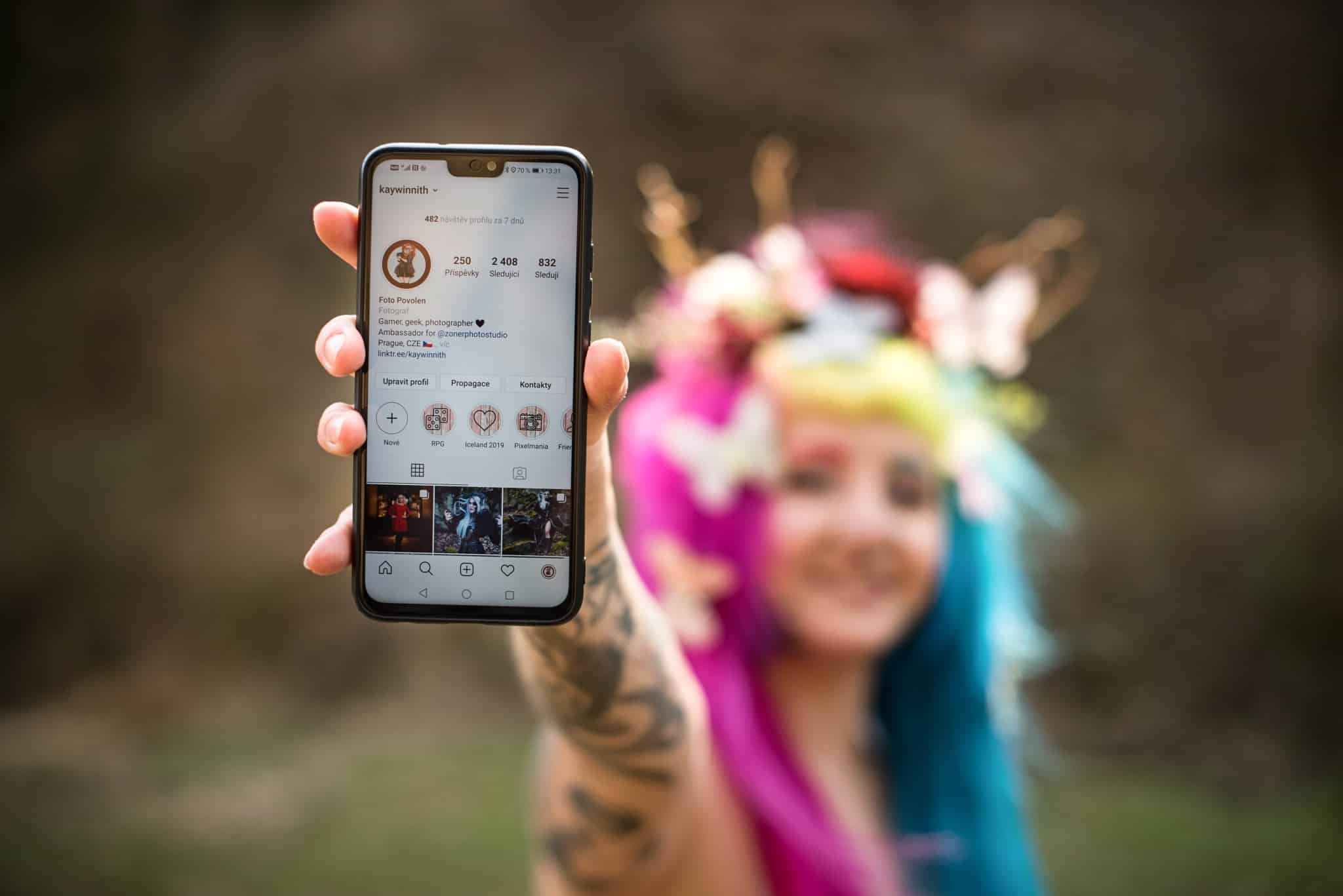 Ultimately your edits are your work and self-expression, so nobody is entitled to want something different from you. However, there's no need to be entirely unyielding. You don't have to carry out their proposed changes, but you can at least listen and think about them.
And in the end, after you hand over the photos and your model doesn't crop them or otherwise alter them, there's one more thing left that's good to do. When you're sharing on social networks, don't forget about tagging each other. Models will tag their photographers and vice-versa to raise awareness of each other. Of course for paid orders this isn't needed.
A Few Words in Closing
Two people's cooperation can be fragile and has to be treated carefully. This is delicate work, which can be managed through communication and mutual respect. Photographers and models are creating something together, and neither can function without the other. Both of them should remember that—and treat each other with respect and care.