Pre-Spring Photography: How To Get Good Photos in Bad Weather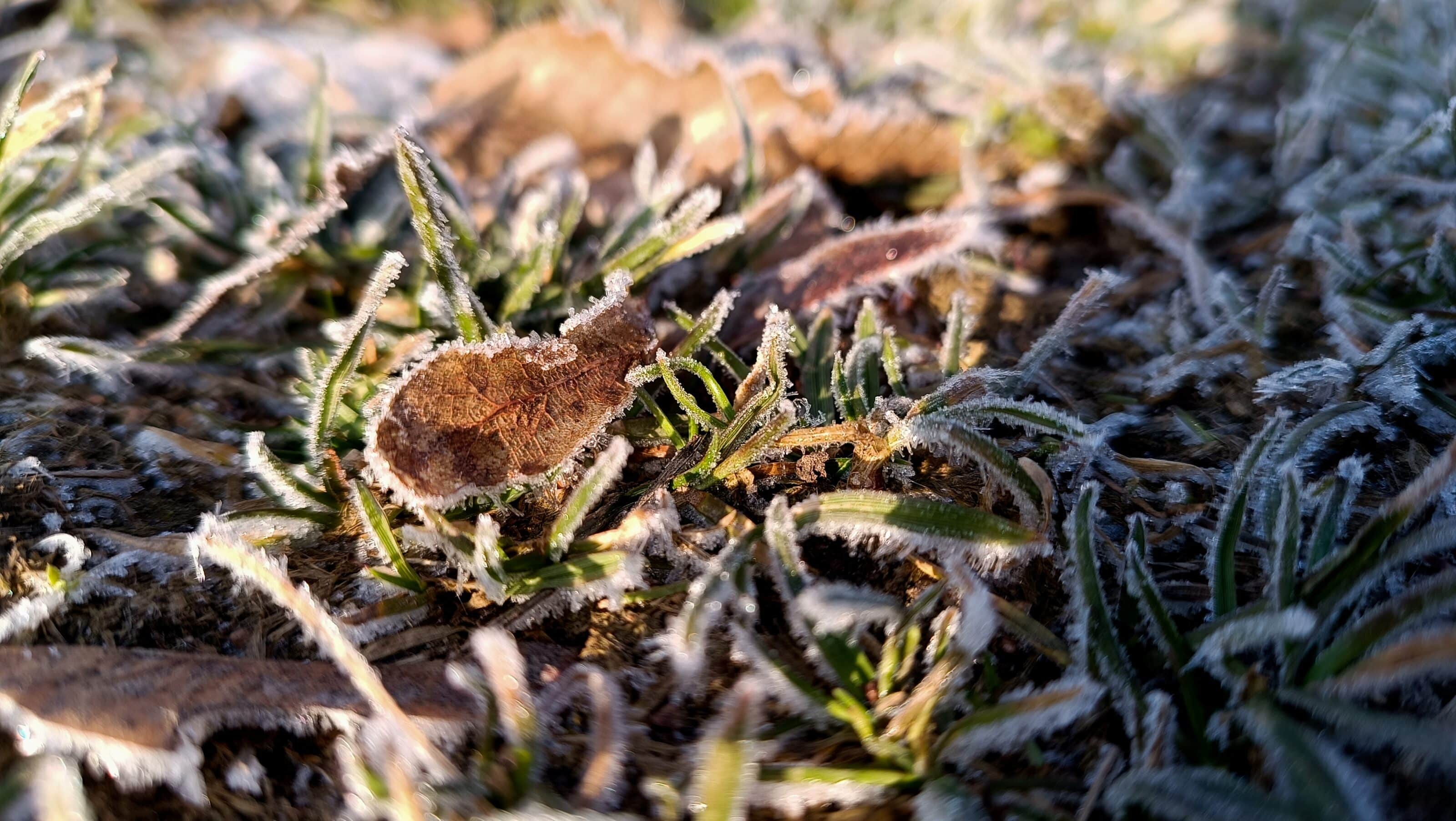 Winter is ending and spring is coming. This transition period is filled unpredictable weather. Do you need to weather the storm for a month or two, or should you hunt for some interesting pre-spring photography?
The arrival of spring means a roller coaster of weather conditions. It may be sunny, but freezing cold in the morning. The afternoon is warmer, but then again it may be raining. It might snow, but just a dusting. No more snowy landscapes. Despite the weather forecast, weather can change at any given moment. What kind of photography can we get in these types of conditions? 
When to take pictures
The best time for taking photos depends on the weather. It's a good idea to be prepared and take advantage of any window of opportunity for photography. You can get nice photos in the early morning when there is still light frost due to colder weather, but the sun is shining. This is when you can get beautiful close-ups.  
Early morning close-ups
Morning frost combined with sunshine can make for some photogenic shots, like this one with frosted leaves. I personally like taking pictures of nature, especially details that few people may notice. Like how this ladybug provided some warmth for this frozen leaf.  
Plants and first blooms
Plants just recovering from winter, or first blooms announcing spring's arrival, can also stand out in early spring photography. Snowdrop flower photos are popular in Europe. However, I prefer various shrubs or grasses that make it look like autumn was frozen in time.  
Mystical fog and paths
If you're not lucky enough to get sun, take advantage of foggy weather. Fog gives your photos a certain magic and sense of mystery. Forests or paths blanketed in fog look particularly mystical.  
In this case, the entire photo was darker. I used the Gradient Filter to lighten the grass and bring out its green color. Using a second filter, I  brought out the colors of the sunset.  
I like photographing different paths, especially with people on them.  For example, here are two figures walking toward an old, closed quarry. I like to imagine the story behind the photo of the path, where the path may lead, and the people walking along it. 
Textures
Another topic of interest for pre-spring photography is textures. These can be photographed in any weather and can even change in inclement weather. For instance, tree bark in the rain has more striking colors when soaked in water. Or like with leaves, bark gets a different look with frost on its surface.  
You may even luck out and find rotting wood with frozen rainwater. The picture below has two textures: wood and water.  
Editing
How should you edit these types of photos? I subtly edit the majority of these types of photos using the Develop module of ZPS X. I mainly make adjustments to Exposure. In this case, I lowered exposure even more because the photos were brighter due to the sun and frost. Then, I adjust Dynamic Range separately for each photo. For photos with interesting textures, I increase Texture and Clarity. 
For this last photo, I mainly brightened the bottom left corner using the Gradient Filter and played around with White Balance to bring out the shades of green in the grass.  
So don't be afraid to start searching for your own interesting photos in inclement weather. You may be surprised at what interesting shots you can get. Then, do all your editing in Zoner Photo Studio X. You can download ZPS X free for 7 days with all the editing functions you need for great pre-spring photography!