Turn Your Home into a Photography Studio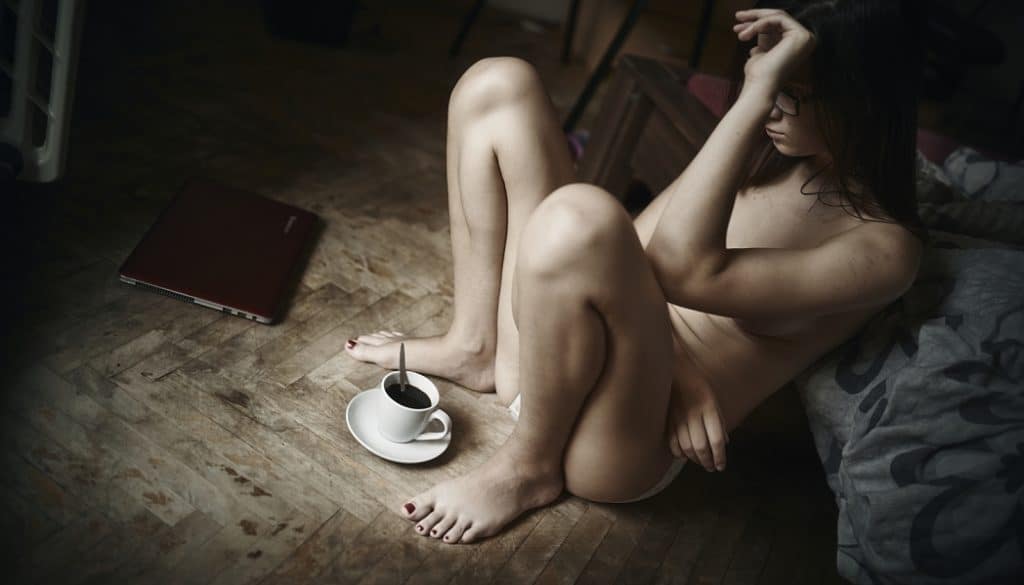 Like many beginning photographers, you may wish for your own studio. But do you really need one? Many pro photos today are born outside the studio. In fact, more and more photographers are avoiding classical studios completely. This trend has been apparent for the past several years. So here's a tip on how to work like a modern pro from the comfort of your home—by creating your own home photography studio.
Nothing can stop a true photography lover from taking pictures. It doesn't matter if it's raining outside, snowing, or freezing. You can take pictures anywhere, as long as there's light. And if there isn't any light, you can make your own. So why not turn your home into a makeshift studio?
Your Home's Not as Boring as You Think
For many people, their own home seems humdrum and dull. And definitely not photogenic. But usually that's just because they're used to it—that's what makes it feel everyday. Believe us when we say that, for many of the people viewing your photos, your home is an unknown land. If you keep that in mind, you can march forward and start shooting even in your "humdrum" home.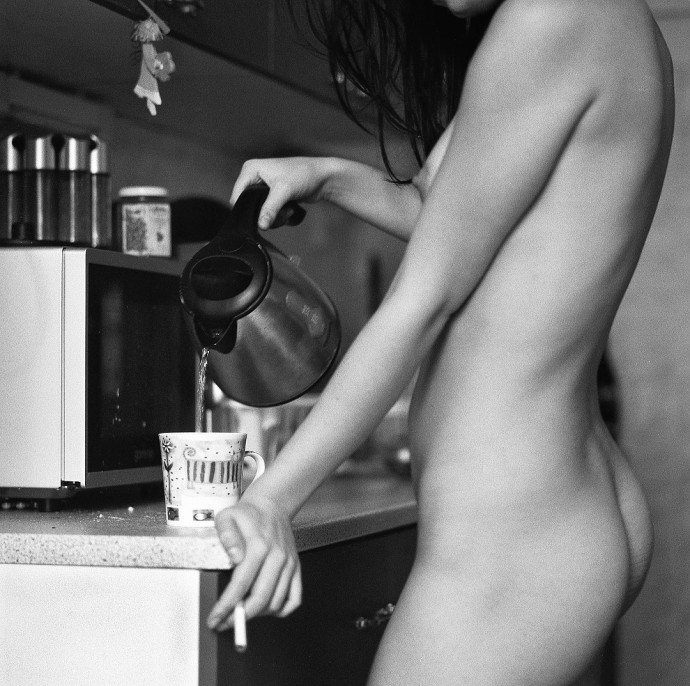 Show Your True Colors!
There's no shame in taking pictures in your home. Photo studios today are a much broader concept than just "three lights and a background." You can find many spots and spaces that are much more photogenic than a solid studio background. Also, photographs with a solid background aren't really in fashion right now. They're generally taken only on special order, and they're usually product photos.
But even product photography isn't addicted to boredom, so your home studio should be prepared for product shots, too—find an interesting bit of floor or an old wooden table to use. Then read up on the genre! See for example this article. If you do need to produce a simple white or black background for small products, use wrapping paper.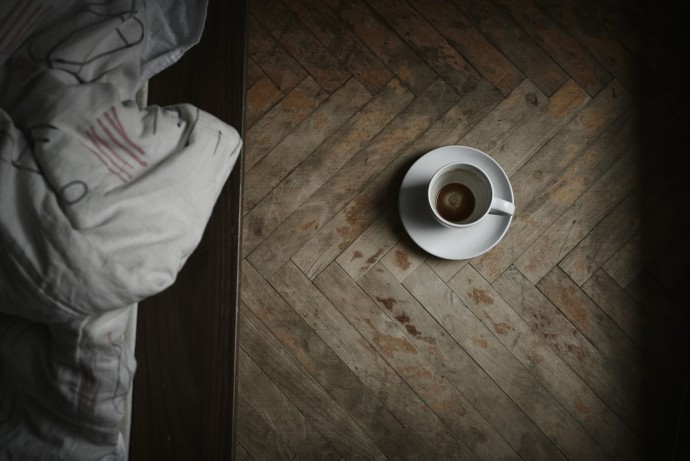 Get Creative with Home Portraiture
Let's focus for a bit on photographing people. Not specifically on indoor photography, though—for that we can turn to this article.
First of all take a look at your home's furnishings, and what genres you can handle there. It's obvious for example that without gold-leaf ceilings, you won't be professionally photographing baroque costumes in your home.
But if your home looks truly modern, you might get away with photographing today's fashion—or modern lifestyle photos for magazines and advertisements.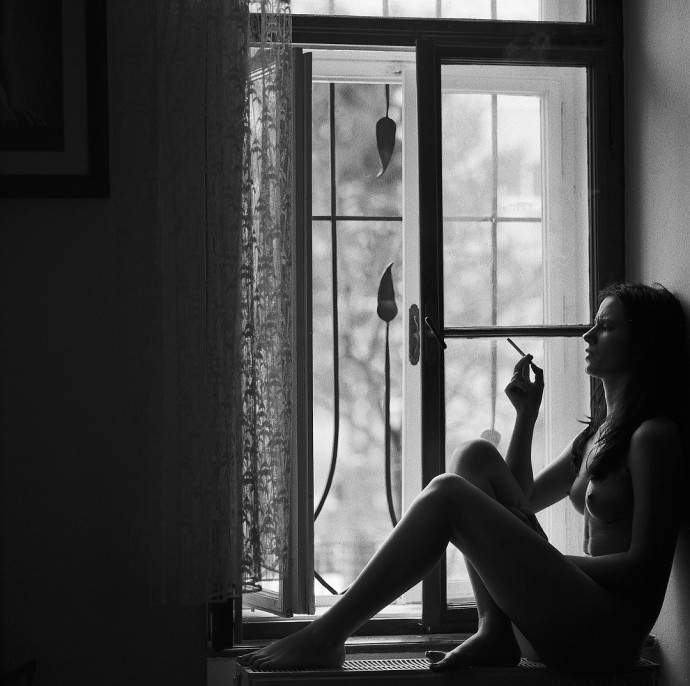 Keep It Natural
Your home is your natural environment, so create photos that feel relaxed, and photograph your models the way they really are. Don't try to capture them in nonsensical, awkward poses. Go for a natural look. Sit them on the couch, a chair, or even a table—let them feel at home! Try a variety of outfits and props. That's modern photography—that's profitable photography! So don't hesitate to experiment. But be sure to experiment with spontaneity.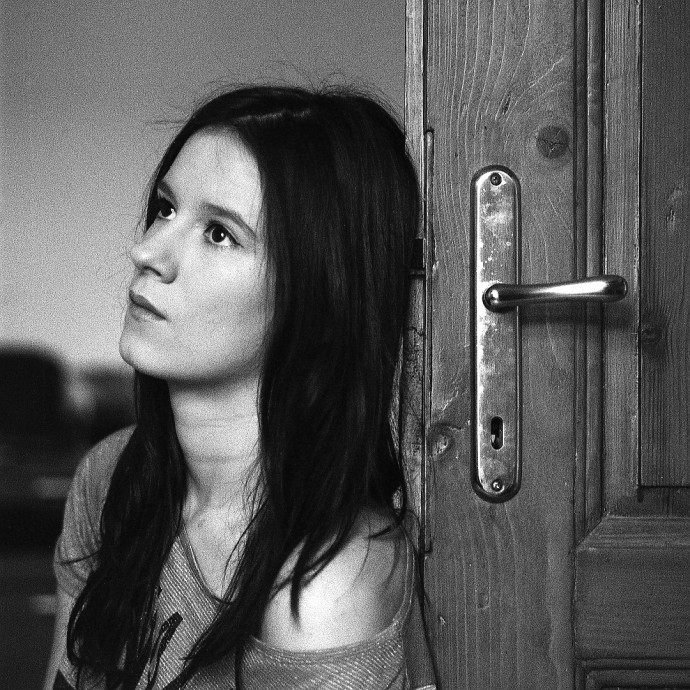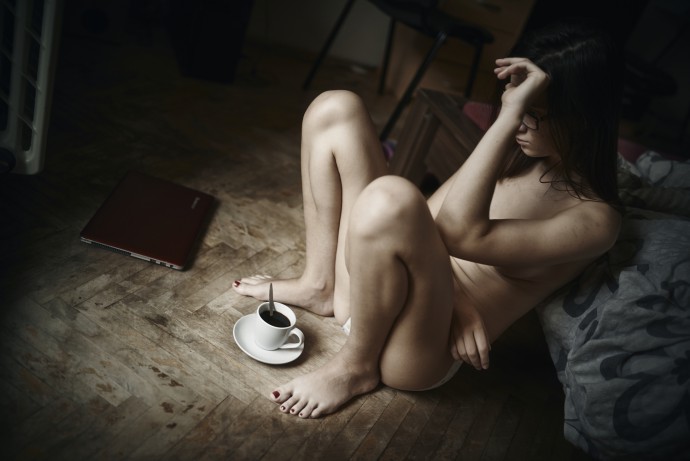 Fold-up Backdrops
If space and your living mates allow it, then get yourself a folding (or fixed) backdrop, and try to use it creatively to produce photos with a touch of art. The famous Czech photographer Jan Saudek has an approach a lot like this.
Photographers often pointlessly seek mystique-filled spaces for ordinary photos. Instead, just detach yourself a bit from your living spaces, and try taking the occasional photo there.
In closing, here's an inspiring link to a photograph starring none other than supermodel Kate Moss. You can take pictures like this in any home, as long as it's large enough!