ZPS X brings a price cut, more convenient photo comparisons, and an improved Clarity feature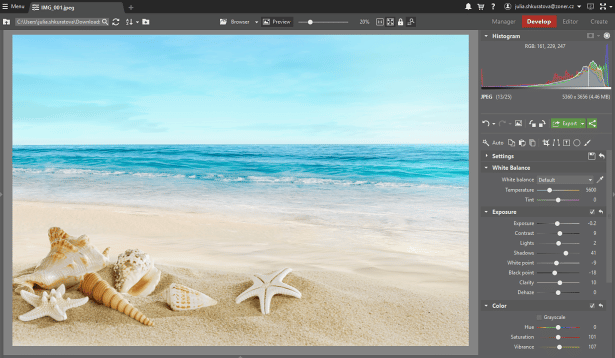 The start of summer is bringing a number of new features and improvements to Zoner Photo Studio X. This third major update enables the popular photo software to quickly and easily compare and edit several photos at once. The Clarity feature has been perfected, and people who love printed photos will be glad that they can now order prints in a number of sizes straight from the program. Another great new feature is the option to publish photos on several social networks at once, including delayed publication.
"This spring, we successfully finished a major design change, enabling work with several previews at once. In this update, the change will show through in the Manager, Develop, and Create modules. It offers users lots of freedom and convenience in comparing pictures, and in the Develop module, they can now even edit multiple photos at once," says product manager Jan Kupčík of one of the summer update's major new features.
More Convenient Photo Comparisons
Zoner Photo Studio now lets you select up to nine photos and display their previews side-by-side, and lets you rate and label photos in the process. For picking out the best photo in a series, the Pin File feature is definitely useful. It lets you pin a selected file in the preview and then compare it with other candidates one-by-one.
It fully replaces the former Compare feature in the Manager, which the developers have, however, decided to keep in for now – that way, users can try out the new feature stress-free and let the developers know their opinion.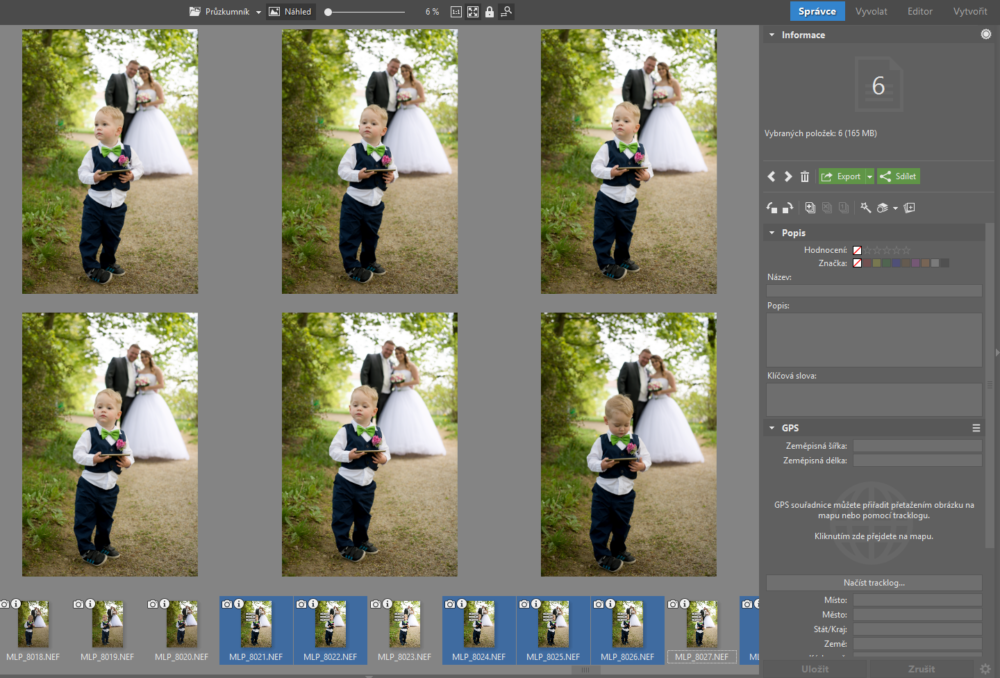 Unify Your Photos in the Develop Module
This new way of comparing photos is also available in the Develop module, where a user can also newly edit several selected photos at once. They can give the photos automatic edits, effects, and/or exposure edits, while watching the preview to make sure that their styles all fit together.
"In upcoming updates, this step forward will also start expressing itself in batch editing in the Editor and Manager. We're doing this to accommodate users who focus on work in just the Editor or the Develop module, and want to do most of their work in that one place," adds Kupčík.
Improved Clarity Feature Creates Captivating Portraits
Users will find the Clarity feature in the Develop module in the same place as always, but the programmers have massively improved its effects. It newly adds structure, sharpness, and vibrancy to a photo, without fundamentally affecting its exposure parameters. "For the new Clarity, we've managed to get truly revolutionary results in terms of output quality. Both landscape and portrait photographers will fall in love with it," says Kupčík of the change. The new Clarity especially adds depth to black-and-white portraits, and for landscapes it emphasizes the structure of the scene.
A Better Interface for Create and for Photo Printing
The Create module now has an improved interface, and it also newly lets you order not only canvas prints, calendars, and photo books, but also photo prints. A wide range of formats is available, from 10×15 cm to 30×61 cm. The current price list is available here: https://www.zoner.com/en/photo-products?fidl=2019-06-mag-en&utm_source=learn.zoner.com&utm_medium=referral&utm_campaign=zps-x-brings-a-price-cut-more-convenient-photo-comparisons-and-an-improved-clarity-feature&utm_content=text.
Plan Out Photo Sharing on Multiple Networks
Few photographers today can imagine taking pictures without sharing them on the social web. Zoner Photo Studio newly enables sharing photos on a number of social networks in a single click, planning posts for a certain hour, and even analyzing them. This is all thanks to the program's new integration of the Pixbuf platform, which currently supports, in addition to Facebook and Twitter, the Pinterest, Tumblr, and Flickr networks, and even the purely mobile Instagram too. ZPS X subscribers get a free premium subscription to the Pixbuf service with a value of $48. That lets them connect an unlimited number of channels, monitor advanced statistics, and more.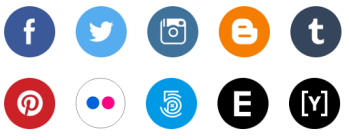 The First Step for Video: Trimming
Nearly every camera today can record video, and so many photographers now also need to process audiovisual outputs. Because of this, Zoner Photo Studio X is trying to offer its users all the basic functions they need for work with video. Its first step towards this is the just-added video trimming feature. It is available in the Manager. To reach it, use Menu > Edit > Trim Video.
Exclusive materials for subscribers
Zoner Photo Studio X also newly has a significantly lower price. Instead of $95.88, the yearly subscription for this all-in-one photo software costs just $49. The Family License is available for $29 instead of the original $53.88. During their subscriptions, users have a right to ongoing program updates released several times a year, exclusive guides and materials, and also priority customer support for free.
The full Zoner Photo Studio X can be downloaded from www.zoner.com/en/free-photo-editor-download and tried 7 days for free. Users who haven't yet purchased ZPS X and who have already exhausted their trial period get a fresh 10-day trial period for free, so that they can check out the new update. For more details on the summer update, see https://www.zoner.com/en/zps-x-summer-2017-update?fidl=2019-06-mag-en&utm_source=learn.zoner.com&utm_medium=referral&utm_campaign=zps-x-brings-a-price-cut-more-convenient-photo-comparisons-and-an-improved-clarity-feature&utm_content=text. Zoner Photo Studio X will see another update in September – that is, about a year after its release.