[Infographic] How to Get a Balanced Composition
One trick that will draw attention to your subject is to properly balance your composition. There are several ways to do this. Here are 3 of them.
Often you can draw attention to your subject using contrast, for example, or by choosing the right background. But that's not always possible. And in those situations, it's important to work with the picture's other objects correctly. That lets you focus viewers' attention wherever you need.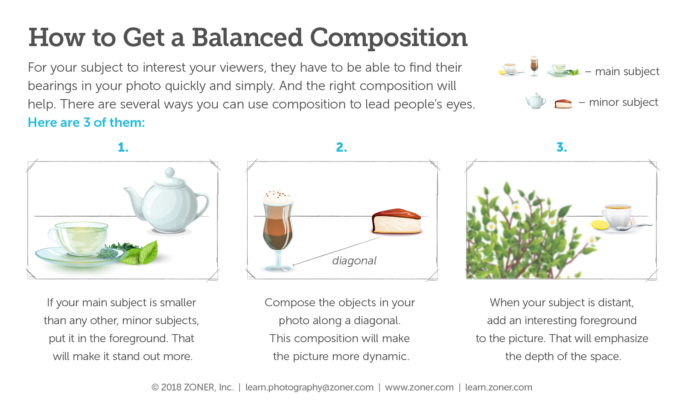 You can also download this infographic as an easy-to-print PDF. Just click the button below: